A foodie's tour of PEI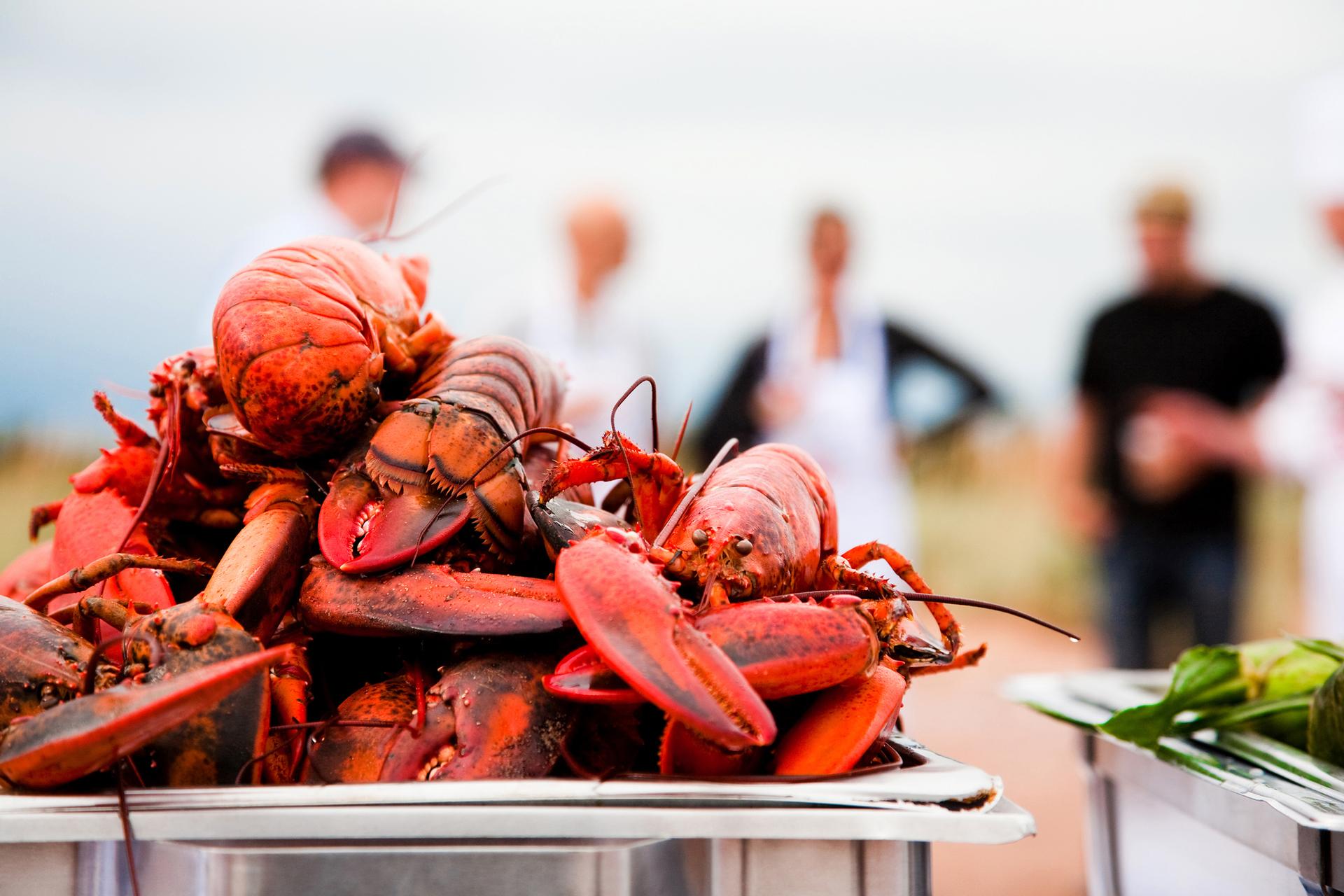 There's a reason Prince Edward Island is called "Canada's Food Island" and it has a lot to do with how passionate the locals are about their culinary culture and restaurants. You might know that PEI is home to some of the country's freshest seafood and world-famous potatoes, but there's so much more to it than that.
PEI is Canada's 'food island' - Credit: Tourism PEI/Stephen Harris
The restaurants
Every foodie community attracts great chefs who start great restaurants and PEI is no exception. 
It's easy to see why the Claddagh Oyster House is the top ranked restaurant in the province on TripAdvisor. Enjoy oysters caught in a number of different locations across PEI alongside fresh seafood and meat dishes Blue Mussel Cafe is another fan favourite for seafood, serving up everything from chowder to crab cakes to its famous steamed mussels.
If lobster is your shellfish of choice, you won't find better than those at Water Prince Corner Shop and Lobster Pound. Found on the corner of Water and Prince streets in a beautiful, classic blue building, the restaurant has been pleasing local foodies for over two decades.
Moving away from seafood, Terre Rouge offers a modern dining experience, with comfort foods that will leave you full and smiling. Enjoy mac and cheese, ravioli or gnocchi at this awesome Charlottetown spot.
Lastly, for food with a side of art, plan a trip to The Dunes Studio Gallery and Cafe. Watch pottery being made, shop for local jewellery and crafts, and browse the extensive gardens before sitting down with a fresh coffee and delicious meal.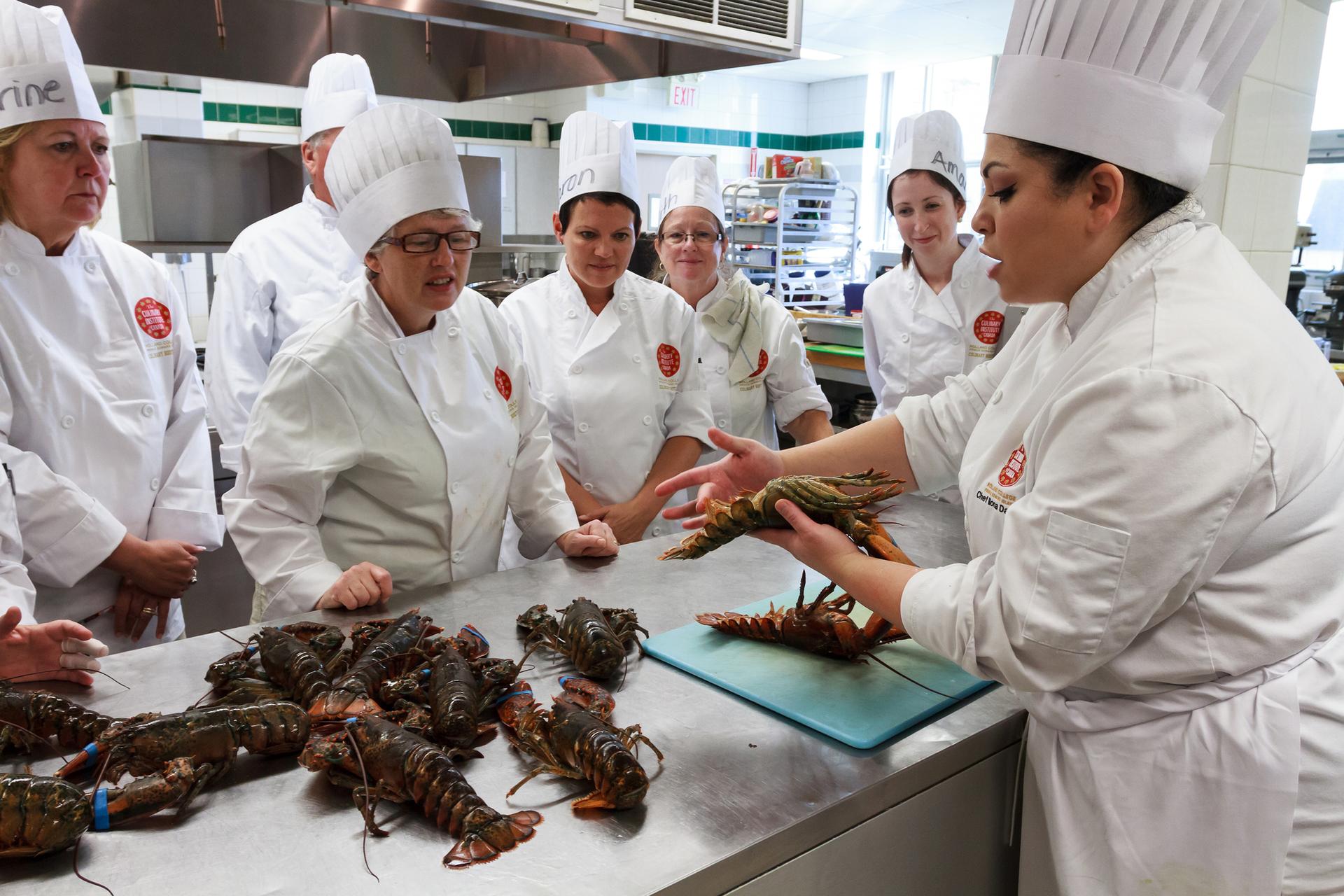 Island Flavours Culinary Bootcamp - Credit: Tourism PEI/Stephen DesRoches
Of course, to be a real foodie hub, the scene needs to go beyond simple restaurants. In PEI, food is a way of life. This may sound like a clich?, but the abundance of culinary experiences, festivals and celebrations speak to its reality.
The Fall Flavours Festival, running throughout the entire month of September, is an incredible collage of authentic PEI island tastes, beautiful venues, celebrity chefs, guests and hosts. Each year, the festival brings in world-renowned chefs and creates Signature Events celebrating the best of PEI, with experiences ranging from the incredibly intimate to the crowd-gathering.
The PEI International Shellfish Festival - Credit: Tourism PEI/Stephen DesRoches
One of the Fall Flavours signature events, the PEI International Shellfish Festival is a shellfish lover's dream. Hosted in mid-September, visitors can experience shellfish demonstrations and competitions with Food Network celebrity chefs. You're guaranteed to get your fill of PEI's quahogs, mussels, oysters and lobster as they are served throughout the day. Then, at night, the party kicks into high gear with live entertainment and, you guessed it, even more shellfish.
What goes great with seafood? How about a nice wine? The PEI Festival of Wines features 250 wines from 13 countries for one weekend only in May. Savor a local PEI wine paired with oysters, cheese, chocolate or smoked salmon, and you might not ever want to leave.
If eating the food just isn't enough, learn to cook and create amazing dishes with Prince Edward Island's Culinary Boot Camps. Created by the Culinary Institute of Canada, there is wide variety of camps available, catering to all skill levels and interests. With over 40 boot camps offered throughout the year, this is a fantastic foodie experience during any visit to PEI.
Finally, if you like to eat what you catch, sign up for one of many local lobster or deep sea fishing excursions or head out on the hunt for oysters with a knowledgeable guide. It can't get any fresher than that!
Want to learn more about PEI's food scene? Visit the Tourism PEI website.
Want to learn more about PEI's food scene? Visit the Tourism PEI website.