Canadian natural wonders not far from the city
Canada is a vast country filled to the brim with incredible natural wonders that will leave any lover of the outdoors awe-struck. You don't have to fly to the far corners of the country to enjoy them. There are amazing wonders within close proximity to Canada's biggest cities.
Here's a look at a handful of Canadian natural wonders you can experience within two hours of a major urban centre.
Waterfalls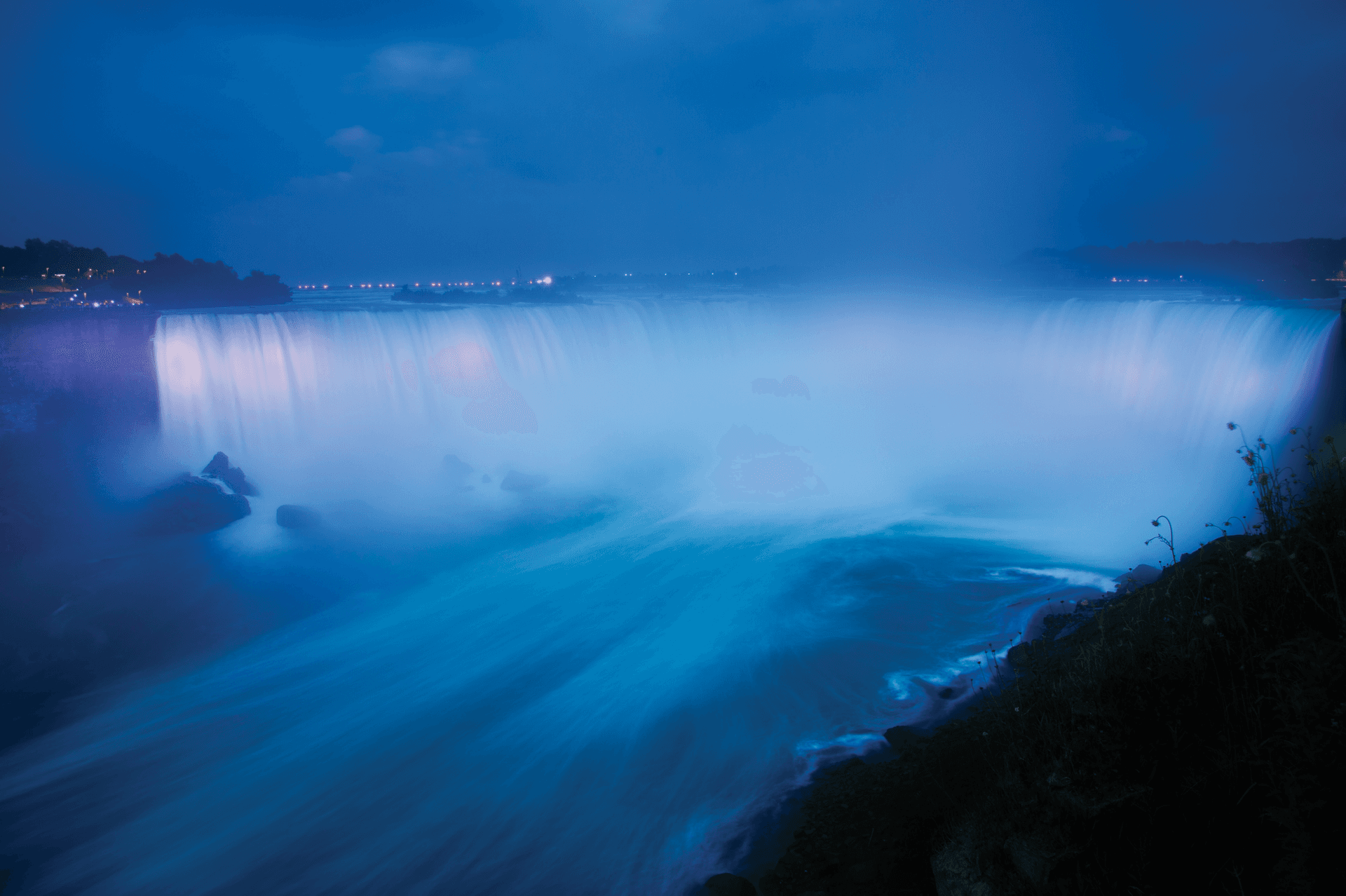 Credit: Canadian Tourism Commission
Less than a two-hour drive from Toronto sits Canada's most renowned natural wonder: Niagara Falls. Seeing them once means you'll want to see them again. Picture this: the sound of rushing the water as you approach the falls, the mist on your ski as you look up at a torrent of blue and white 50 metres above and the sheer power you can feel through your entire body... Once you've taken the falls, enjoy the surrounding region. It's full of fantastic attractions and entertainment, terrific dining and wonderful wines.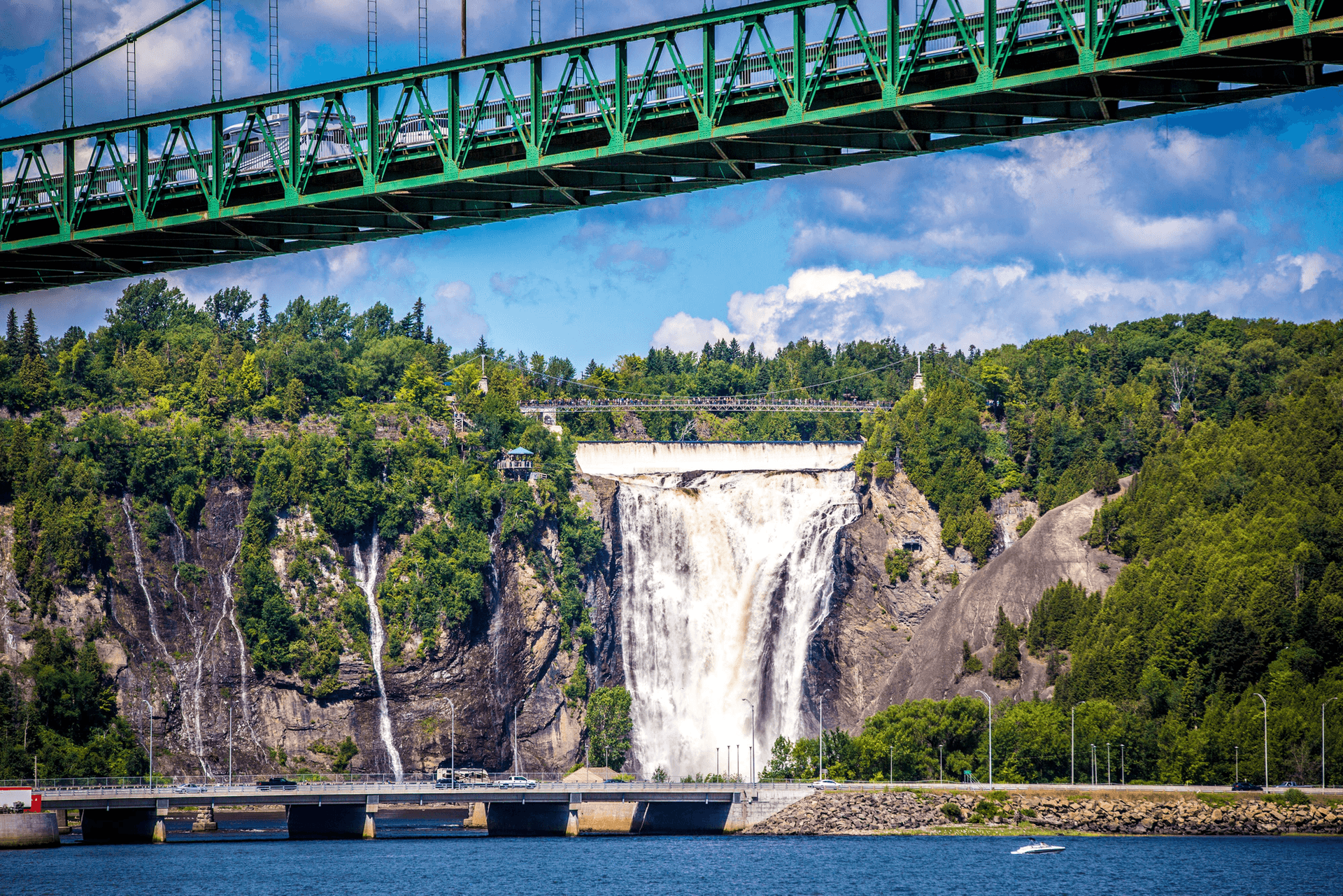 Credit: Viajo Iogo Existo
Many people are surprised to discover that a waterfall one and a half times higher than Niagara Falls sits just minutes from Quebec City. At 83 metres, the Montmorency Falls are a sight to behold, both from within the city, and up close and personal in the Montmorency Falls Park (Parc de la Chute-Montmorency in French). Hang out near the base or ride the gondola up to the top for a spectacular view. More adventurous visitors might choose to hike one of the three Via Ferrata trails, stopping at viewpoints along the way for some Instagram-worthy shots, or even zipline across the falls.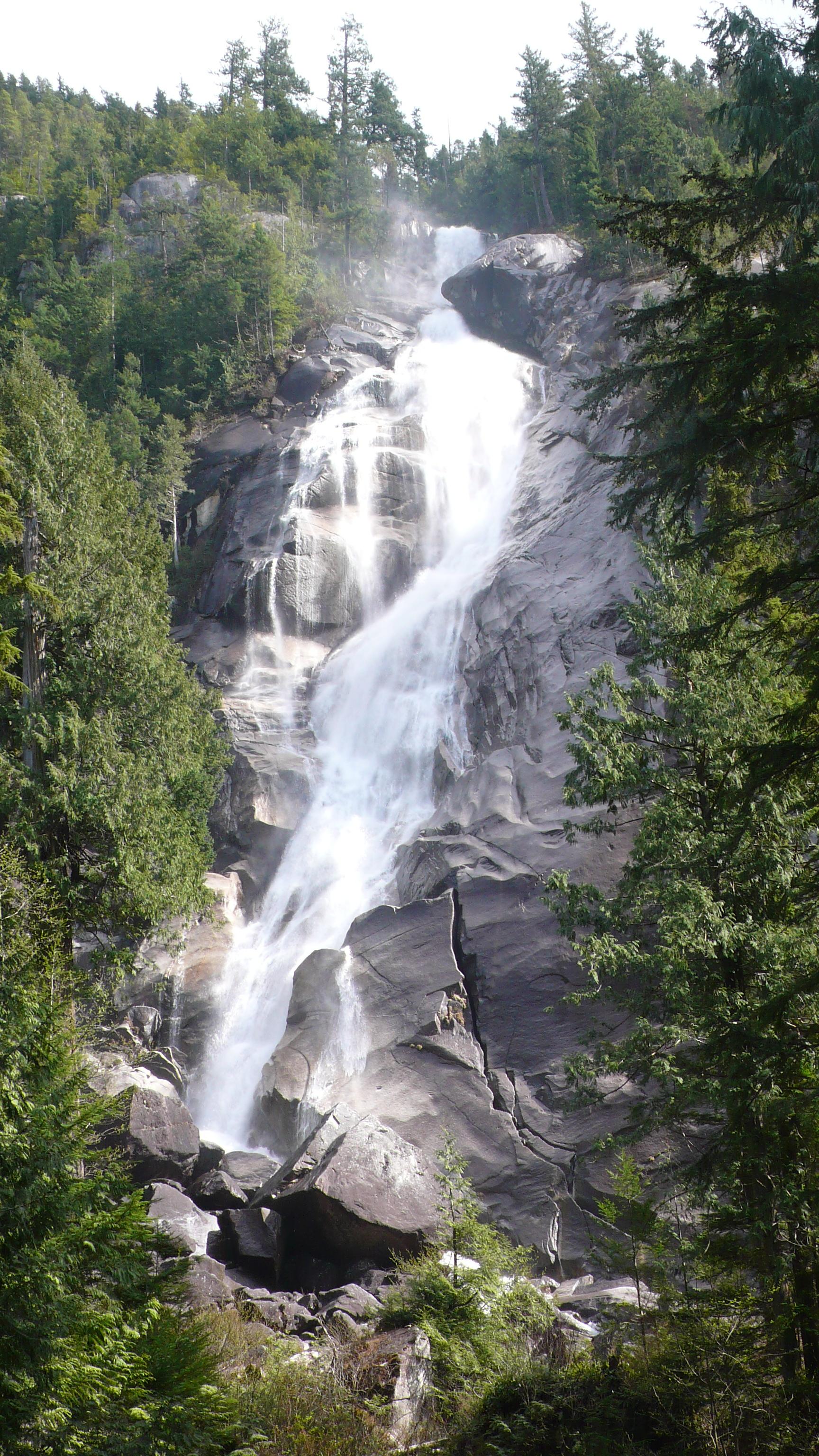 Credit: Tourism Squamish
Credit: Tessa Macintosh
Credit: Robert Postma
The Yukon capital of Whitehorse is also a fantastic place to see this natural wonder in action asthis city often finds itself underneath coloured night skies. Only 20 minutes out of town, you can leave the lights behind and enjoy the aurora surrounded by nature before sleeping in a prospector-style tent.
Credit: Tourism PEI / Stephen Desroches
Credit: Canadian Tourism Commission
Often called the best beach in Canada, Singing Sands in Basin Head Provincial Park, just 75 minutes from Charlottetown, is a 14.5-kilomtre white sand beach with some of the warmest waters in Prince Edward Island. In fact, the beach is said to have some of the warmest waters north of Florida, occasionally exceeding 21 degrees celsius The beach's name is a result of its fine sand, which squeaks as your feet press into it--the result of a high concentration of silica and quartz. There are 23 beaches on Prince Edward Island, and all of them are within a couple of hours of one another, so you can enjoy a handful of these natural wonders in a day.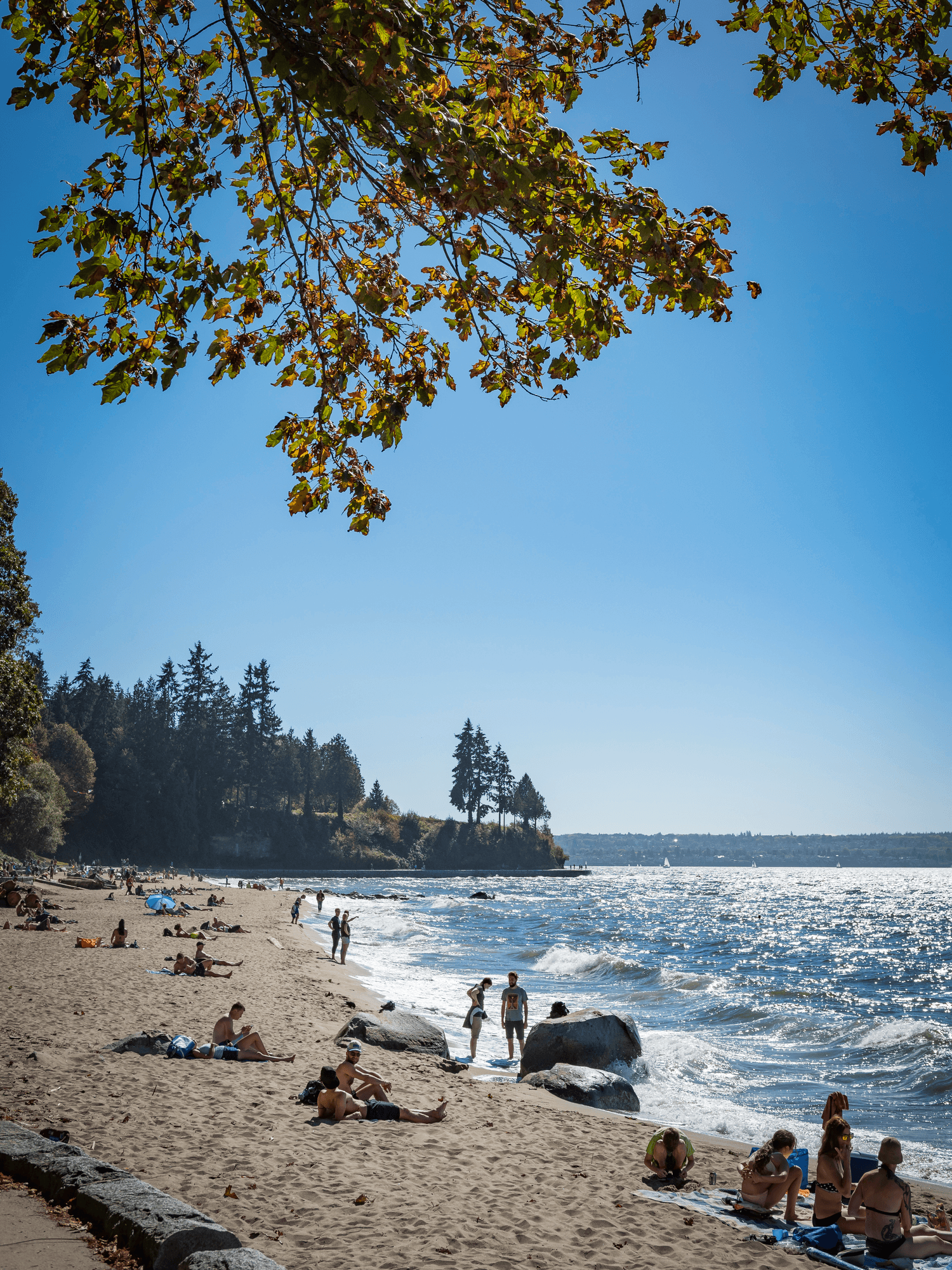 Credit: Jiri Saftar
Forget near the city--how about directly within it! Vancouver has nine beautiful beaches within its boundaries, so you never have to stray far from your hotel to enjoy soft sand beneath your feet. In fact, National Geographic named Vancouver one of the 10 best beach cities in the world. The standout of the bunch is probably Wreck Beach, a 6.6-kilometre, clothing-optional beach near the campus of the University of British Columbia. If you prefer to keep your kit on, English Bay with its volleyball courts, diving platform, and peerless people watching in the heart of the city's West End neighbourhood comes a close second.
Credit: Travel Manitoba
You only need to travel 10 minutes from the city of Toronto to enter a completely different, beachy world. Hop on a ferry and journey to Toronto Island and their three beautiful beaches. Lay down your towel and enjoy the best of nature with beautiful views of the city.
Finally, about an hour north-east of Winnipeg, Manitoba, sits Grand Beach, often named one of the best beaches in Canada. There, on the shores of Lake Winnipeg, you'll find dunes reaching nearly 12 metres in height, and ample opportunities for sunbathing, swimming and even camping.
Other natural wonders
Credit: Destination BC / Blake Jorgenson
Every single year, thousands upon thousands of skiers and snowboarders take to the mountains of Whistler to enjoy some of the best snow conditions anywhere. In the summer, these mountains become a world-class mountain biking and hiking destination. Throw in the area's incredible lakes and rivers, and it isn't hard to figure why people flock to this village 90 minutes north of Vancouver to immerse themselves in nature.
Credit: Travel Alberta
While on the topic of mountains, the Rocky Mountains are undoubtedly a natural wonder, and they can be enjoyed after just a short, 90-minute drive from Calgary. That quick jaunt will bring you into the unmatched Banff National Park, home to glaciers, forests, rivers, valleys, and of course, mountains, all of which will dazzle you with their scale and beauty. It's in this park that you'll find the picturesque Lake Louise, with its jaw-dropping turquoise blue waters set perfectly in front of the Victoria Glacier. Then there's the beautiful Moraine Lake, equally photo-worthy and a great place for a hike or paddle. (Please note that Banff and Lake Louise areas are highly visited areas that require advance planning and booking).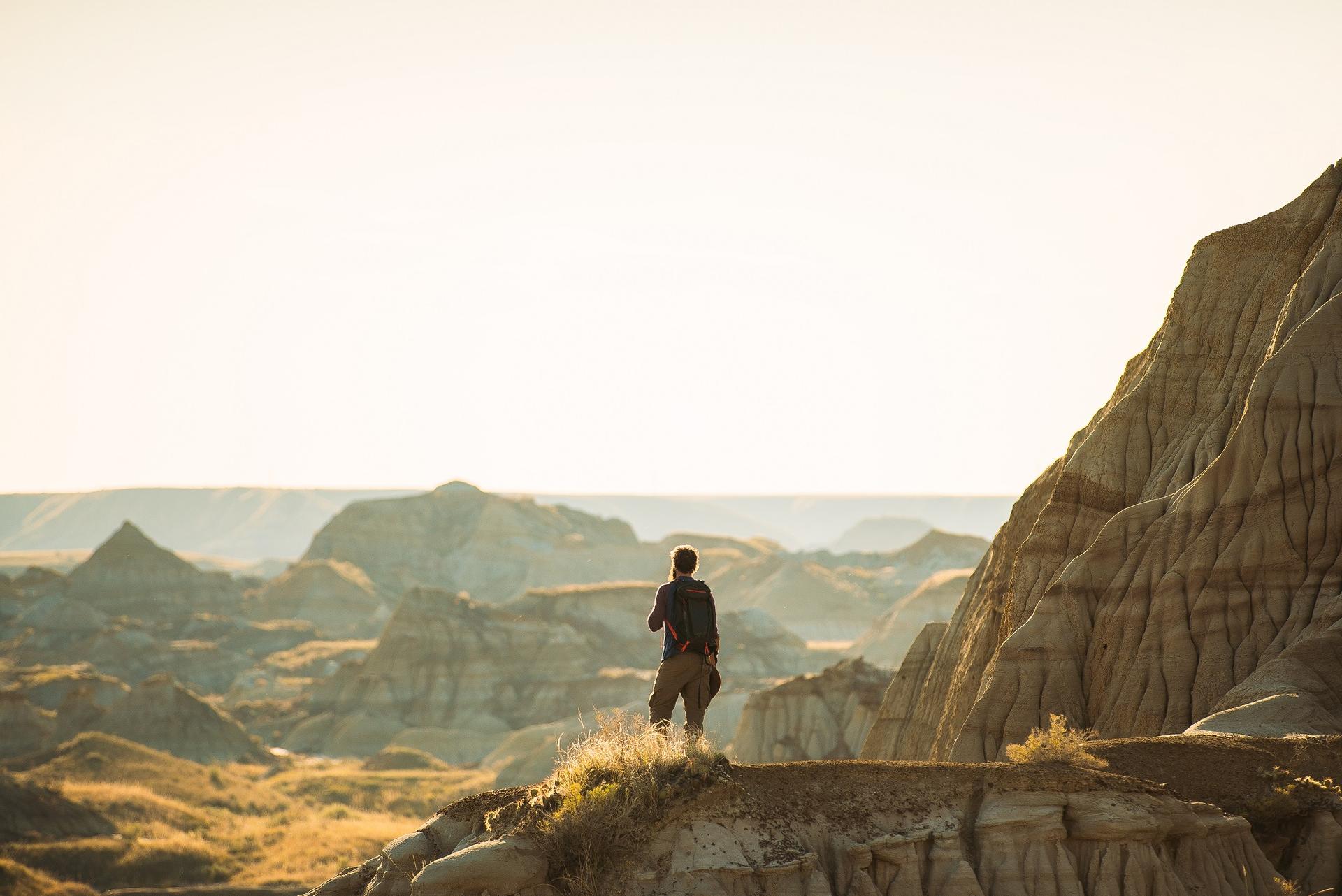 Credit: Travel Alberta
About two hours east of Calgary is Dinosaur Provincial Park, one of the biggest dinosaur graveyards in the world. Fossils of nearly 500 species of animals and a remarkable 40 dinosaurs have been found amidst the park's spires, pinnacles, and other formations.
Credit: New Brunswick Department of Tourism and Parks
Across the country, both Nova Scotia and New Brunswick host an internationally-known natural wonder: the Bay of Fundy, home to the highest tides in the world. The daily tides, resulting 12-metre change in water level, has shaped the unique landscape of the coastline and entire region, but is displayed most impressively at the unique Hopewell Rocks--only 30 minutes from Moncton, the second biggest city in New Brunswick.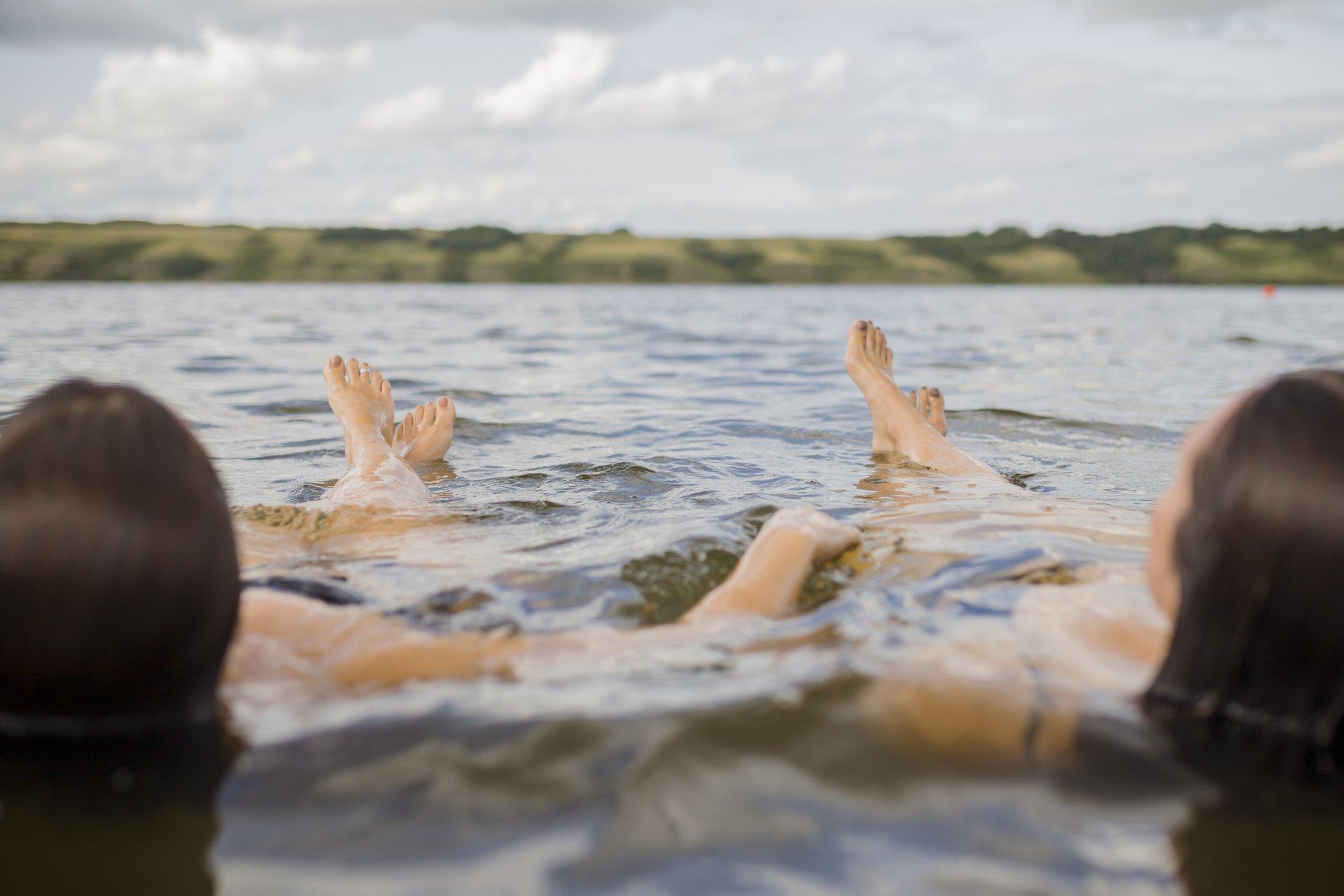 Credit: Carey Shaw Photography
Last but not least is Canada's own tiny little Dead Sea, Little Manitou Lake. Located just over an hour's drive from Saskatoon, this unique lake is filled with briny water rich in mineral salts that are said to  possess natural skin and body care properties. The perfect place to go for a rejuvenating float!