Canada's best new attractions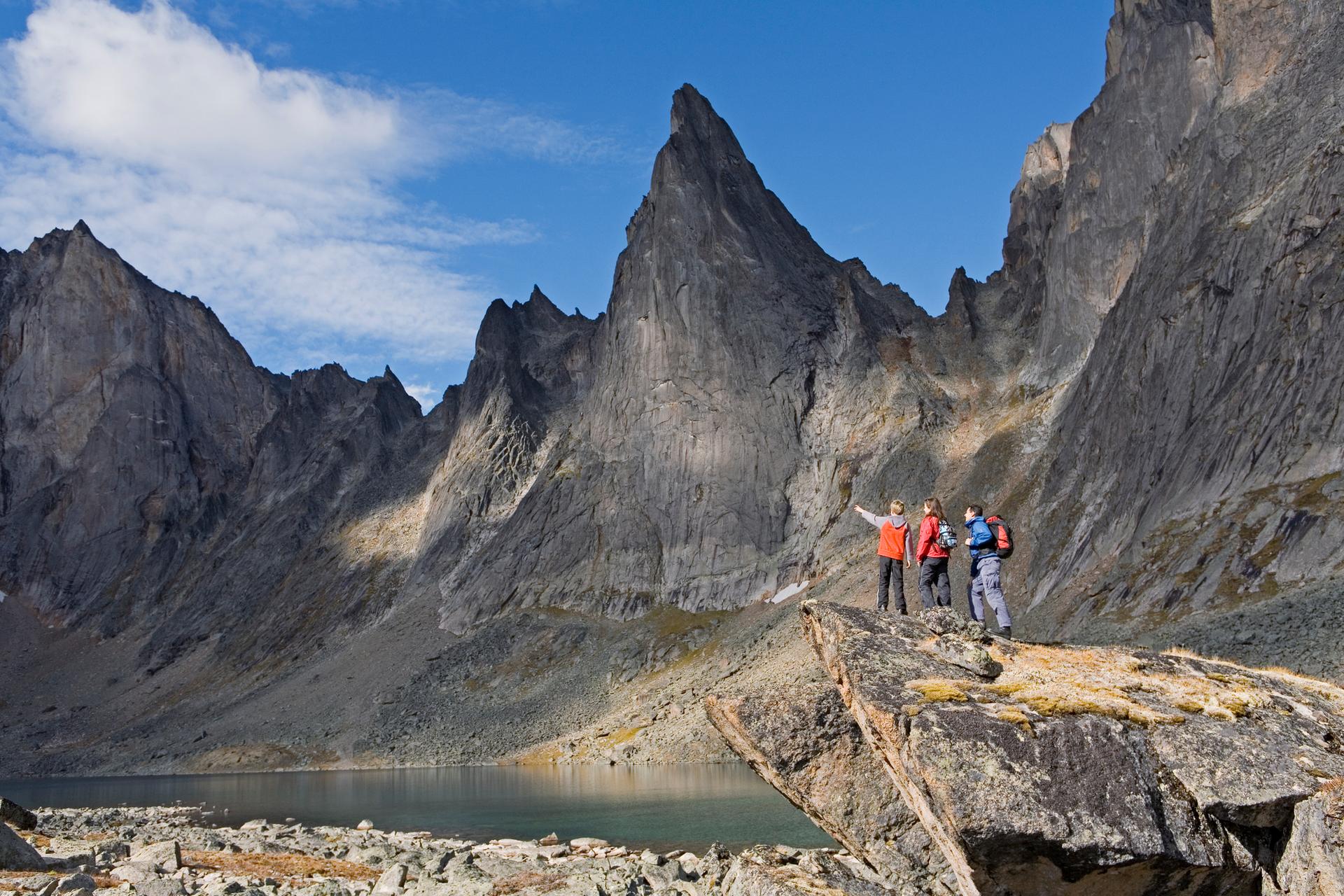 Culture boost
Ottawa, Ontario
In the nation's capital, the 150th marked three significant cultural additions. First, there was the country's largest legacy project, a $111 million renovation to the National Arts Centre. Second, Canada's Masterpieces, Our Stories debuted at the National Gallery of Canada -- a reimagined 45,000-square-foot area telling the tale of art in Canada through 1,000 indigenous artworks and artefacts -- part of the Canadian and Indigenous Galleries. Finally, the Canadian Museum of Nature unveiled its much-awaited 8,000-square-foot Canada Goose Arctic Gallery, a permanent space delving into Canada's North -- culture, land, plants, and animals. Though it makes up two-fifths of Canada's land, the Arctic is seldom visited. The gallery's 200 artefacts and fossils, lauded as the world's best, plus multimedia, and interactive exhibits, touch on natural history and sociology, aiming to give you a near in-person experience.
Connected: The Great Trail
National – spotlight on the Yukon
Billed as "the longest recreational trail in the world," the 24,000-kilometre trans-Canada Great Trail is a network crossing every province and territory, traversing wilderness, urban, and rural landscapes. Grassroots volunteer groups finished building it for the 150th in 2017 after 25 years of combined effort -- phase II is next, when all the signage goes up. You can hike, bike, dogsled, ski, paddle, or saddle up and ride it on a horse. In addition to the superlative Canadian Rockies portion, hikers-in-the-know name the Wild West Yukon Territory's portion as one of the best. In particular, there's Tombstone Territorial Park, with its rugged mountain peaks along the epic and remote Dempster Highway en route to the Arctic coast, and Klondike country's Dawson City footpath, passing through the rough 'n tumble Gold Rush town steeped in history and artefacts.
Community mural
Charlottetown, Prince Edward Island
Learn about Canadian history through our art. A vibrant mural now graces the birthplace of the 1867 confederation: Charlottetown, Prince Edward Island. Part of a nationwide Canada 150 Mosaic project, there are 150 murals in total focused on cultural and geographical diversity. These are made up of a whopping 80,000 paintings created by locals in community centers around the country illustrating things they love about their homes. The colourful Charlottetown mural, comprised of 800 paintings, shows Canada's first Prime Minister Sir John A. Macdonald seated between a lighthouse and Province House. It now resides at City Hall.
Royal BC Museum's 5 objects
Victoria, British Columbia
Want to understand how British Columbia shaped national history? Head to the Royal BC Museum in Victoria -- a leading Canadian museum for its outstanding collection of First Nations coastal art. For the 150th, curators selected just five objects from seven million to represent B.C. They are a Haida argillite chest by Charles Edenshaw depicting a human transforming into a raven, a pygmy short-horned lizard, the Douglas Commission document with a seal from Queen Victoria, Western Red Cedar boughs, and Immigration Detention Hospital wall fragments. Each tells a different story, representing a distinct aspect of the province. The chest, for example, is made of argillite, a black sedimentary rock found only in Haida Gwaii. The artwork, purchased and collected by primarily non-natives, symbolizes how Aboriginals have evolved and adapted to colonialism. You can now see the five selections in the 100 Objects of Interest online exhibition -- check it out to learn more.
Entertainment amphitheater
Montreal, Quebec
Montreal invested $73 million to construct a modern year-round performance and entertainment destination blending nature with culture. The 65,000-seat open-air amphitheater is in Parc Jean-Drapeau, a city jewel east of downtown Montreal. The complex includes a beautifully landscaped public plaza with restaurants, art, outdoor furniture, water features, picnic spots, and green spaces. It also spotlights the signature sculpture "Man and His World," created for Expo 67, and links visitors with new pathways to the St. Lawrence River shoreline. The complex debuting in summer 2019 will easily accommodate the big festivals, such as the large-scale Osheaga music and arts festival, and add to existing draws like the Environment Canada Biosphere Museum. In addition, the French-speaking city is giving Alexandra Pier and passenger terminal in Old Montreal a $78 million facelift, making a vastly improved cruise ship visitor welcome for the 110,000 who disembark at the port each summer.
Capital Boulevard art installations
Edmonton, Alberta
Edmonton renamed downtown's 108th Street to "Capital Boulevard" for the 150th and transformed it into an inviting, pedestrian-friendly public space, inspired by Washington D.C., Rome, and London. The city not only spruced up the five-block thoroughfare leading to the Alberta Legislature -- adding stylish street furniture, lighting, bike racks, a plaza, and wide tree-lined sidewalks -- it created new street islands with permanent art installations by five Canadian artists recounting Canadian history. Another bonus: A new landmark facility for the Royal Alberta Museum, which reopens downtown in 2018.
Mountie in flowers
Regina, Saskatchewan
Artists created 13 towering, whimsical statues out of plants and flowers representing the 13 provinces and territories for Canada's big anniversary, as part of the Mosaic150 project. First unveiled in Gatineau at Quebec's Jacques Cartier Park, one will now be permanently on display at the RCMP Heritage Centre in Regina, Saskatchewan. Fittingly, the 14-by-14-foot metal work covered in 13,000 blooms and botanicals is a horseback Royal Canadian Mounted Police officer donning the world-famous Mountie uniform, the Red Serge. After all, the RCMP cadet training centre has been based in Regina since its founding in 1885. Look out for the other 12 topiaries, which will also find homes in their respective territories and provinces.
Bison Butte Mountain Bike Course
Winnipeg, Manitoba
A local cycling association initiative as part of the 2017 Canada Summer Games, Winnipeg got a shiny new technical mountain bike course. Now all levels can ride the hilltop Bison Butte Mountain Bike Course at Fort WhyteAlive, a 640-acre enviro-education-rec center including a bison prairie, hiking trails, visitor centre, restaurant, and aquarium. The course is the first of its kind in central Canada to meet national standards, designed for high-level competitions, with features such as rock gardens and table tops, berms and a pump track, but with ride-arounds at every point so it's still accessible for everyone.
Chaudière Falls
Ottawa, Ontario
For the first time in more than 100 years, the Chaudi?re Falls, a waterfall located just on the edge of downtown Ottawa, is open to the public. What was once an industrial site is now home to a beautiful, environmentally-friendly viewing platform where people can experience the power of this nature wonder. The newly opened site is also designed to honour the waterfall's importance as a centuries-old sacred place for local Aboriginal Peoples. 
If you've been looking for an excuse to visit Canada, it'd be hard to find a more exciting time than now.