Best food in Canada
Award-winning chefs and trail-blazing vintners. Visionary food artisans and medal-fetching craft breweries. Canada has them all – and the world is taking notice.
Indeed, gone are the days when popular Canadian food only meant bacon, beavertails and maple syrup. Sure, you'll still find those goodies on many menus across the country, but they're now joined by a plethora of other local, ethnic and globally inspired items as diverse as the landscape itself. And thanks to a rise in the variety of venues, feasting on Canada's finest is now more accessible than ever. Read on for a coast-to-coast snapshot of what and where to eat across Canada.
Vancouver, British Columbia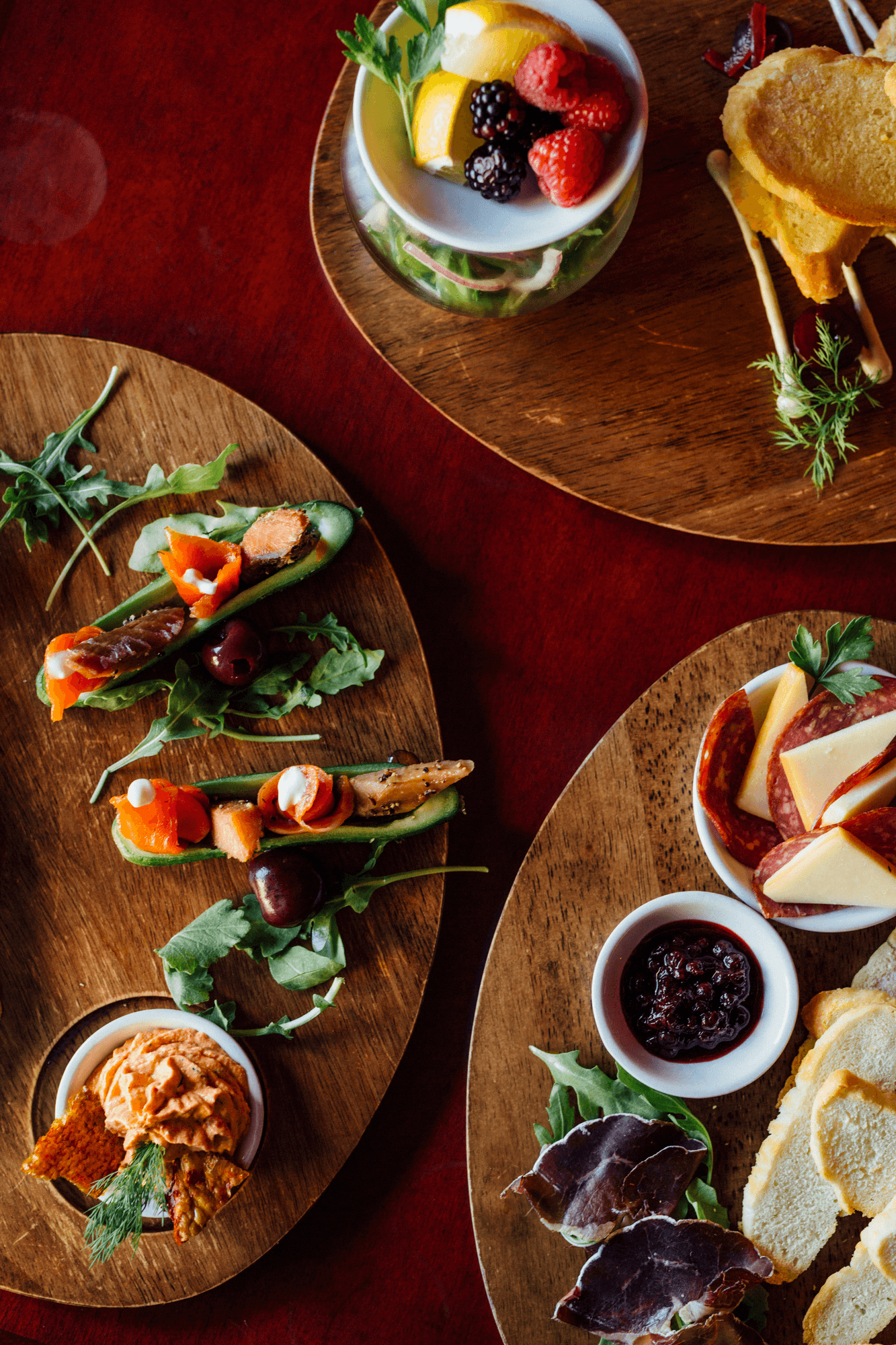 Salmon-n-Bannock, Vancouver | Credit: Greg Funnell
With access to the Pacific Ocean and the bountiful Fraser Valley, the port city of Vancouver takes pride in serving up locally sourced, seasonal fare. Add in creative culinary experiences and chefs from culturally diverse backgrounds, and you have the perfect ingredients for a Canadian food hot spot. Long appreciated by locavores, Vancouver's thriving food scene is now making a splash globally with its celebrity-chef-driven restaurants (try Vij's or Hawksworth), Indigenous bistro Salmon n' Bannock, close to 100 food trucks, the Dine Out Vancouver Festival (the country's largest annual dining celebration) and activities like the Gastronomic Gastown Tour (currently unavailable, see their website for more details).
Park Distillery, Banff | Credit: Banff Lake Louise Tourism
Known for its jaw-dropping Rocky Mountain vistas, proximity to teal-blue glacial lakes, and seductive mountain-town charm, Banff also tempts with plenty of culinary offerings. A 1.5-hour drive west of Calgary, this boutique- and bistro-lined hub in the middle of Banff National Park is home to the casual Chuck's Steakhouse and its grass-fed Alberta beef menu, and the airy Sky Bistro with regionally sourced plates at the top of the Banff Gondola. For a behind-the-brick-wall glimpse of a world-famous UNESCO World Heritage Site, the Eat the Castle tour at the Fairmont Banff Springs Hotel will delight both the mouth and mind.
Heath Restaurant, Saskatoon | Credit: Tourism Saskatoon / Carey Shaw Photography
The Forks Market, Winnipeg | Credit: Destination Canada
Prince Edward County, Ontario
County Cider Company Estate Winery, Prince Edward County | Credit: Asymetric Quinn Vorster
A three-hour drive east of Toronto will land you at what is known as the "gastronomic capital of Ontario." An island along the northeast shore of Lake Ontario, Prince Edward County is steeped in farming and agricultural history. Today, some 45-plus wineries, a budding cider scene, and host of farm-to-table restaurants come together to deliver some of the best in Canadian food and drink. Go for the culinary deep dive on the all-day Bounty of the County adventure, where you choose your menu, shop locally, and make lunch at the From the Farm Cooking School. After visiting local wineries, tuck into the cozy Inn at Huff Estates just 10 minutes away from the school's 1830s farmhouse.
Eastern Townships, Quebec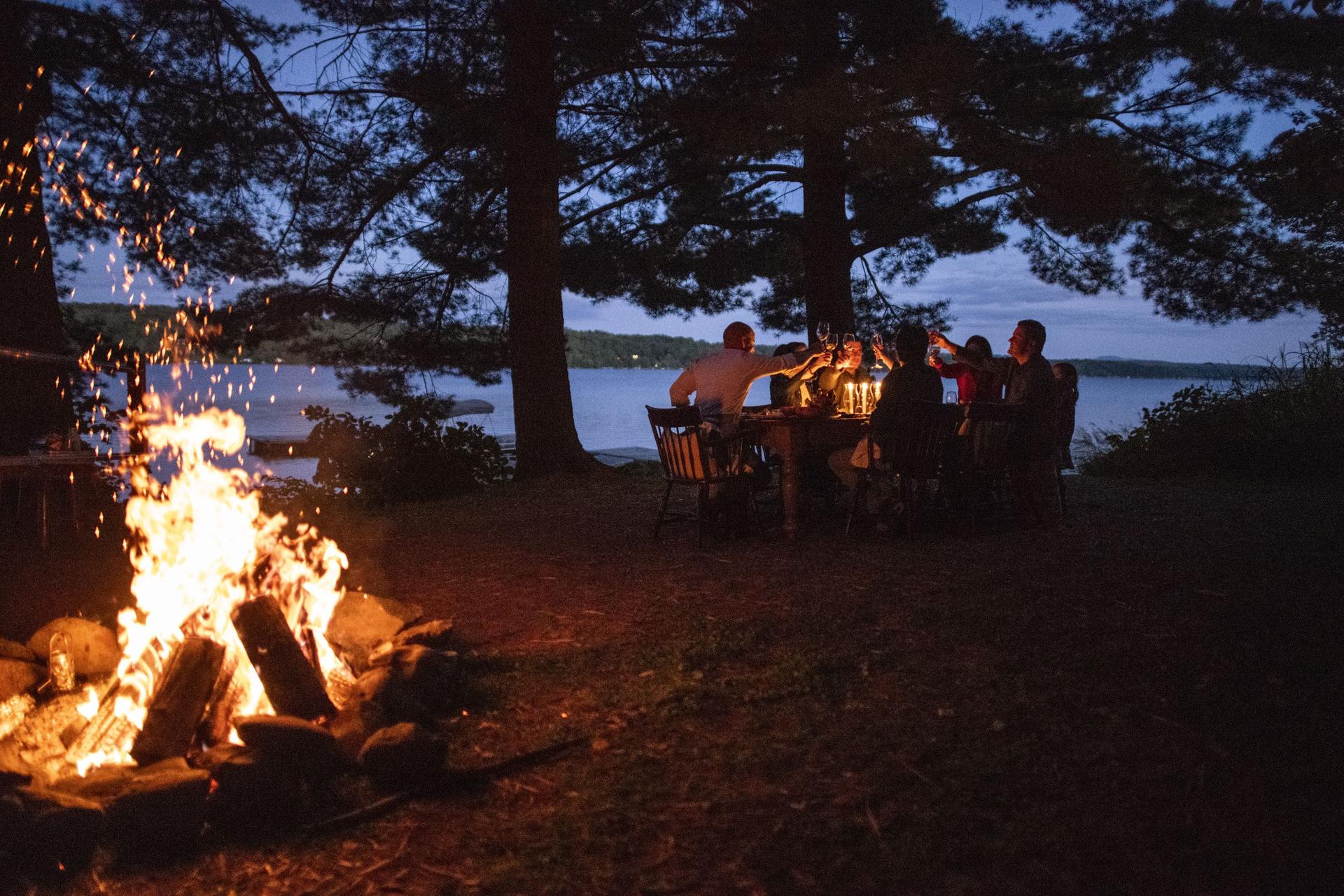 A festive dinner at Manoir Hovey in the Eastern Townships.
St. John's, Newfoundland and Labrador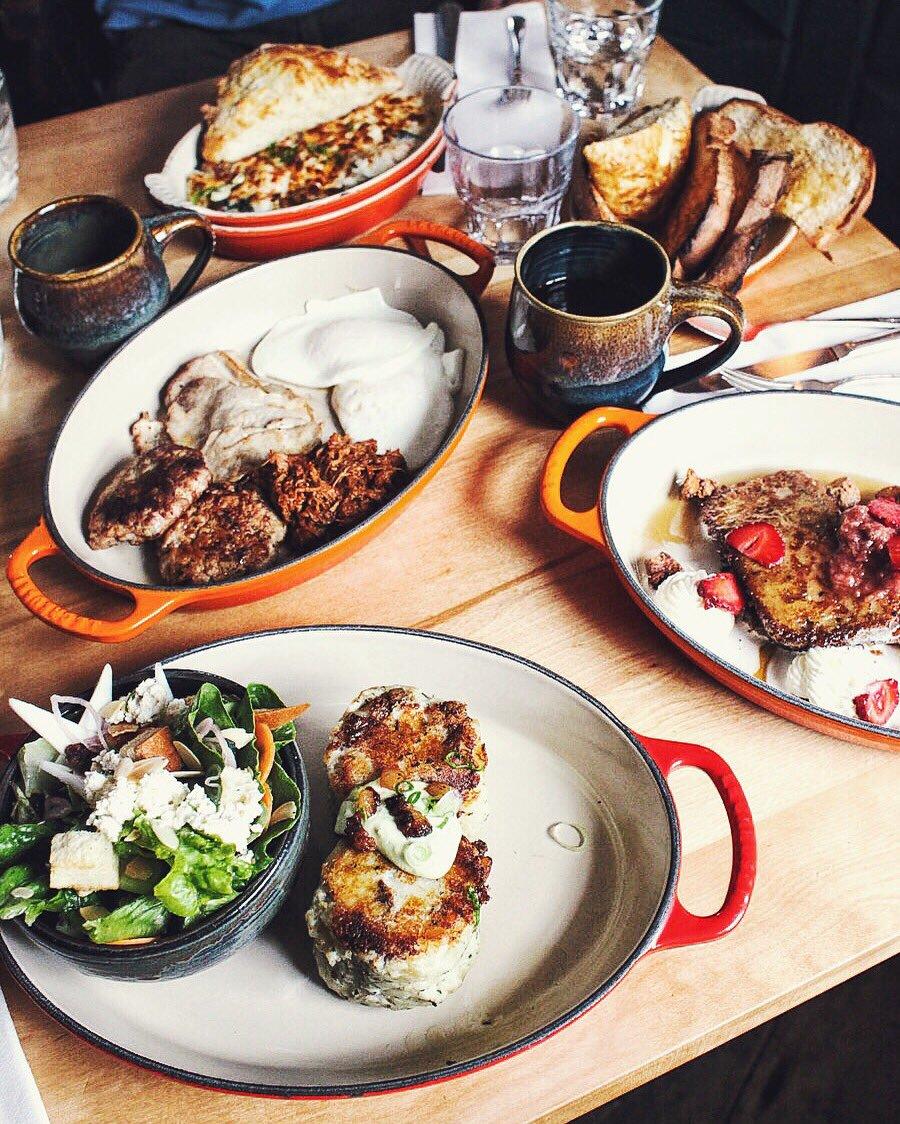 Mallard Cottage, St.Johns | Credit: Mallard Cottage
Fredericton, New Brunswick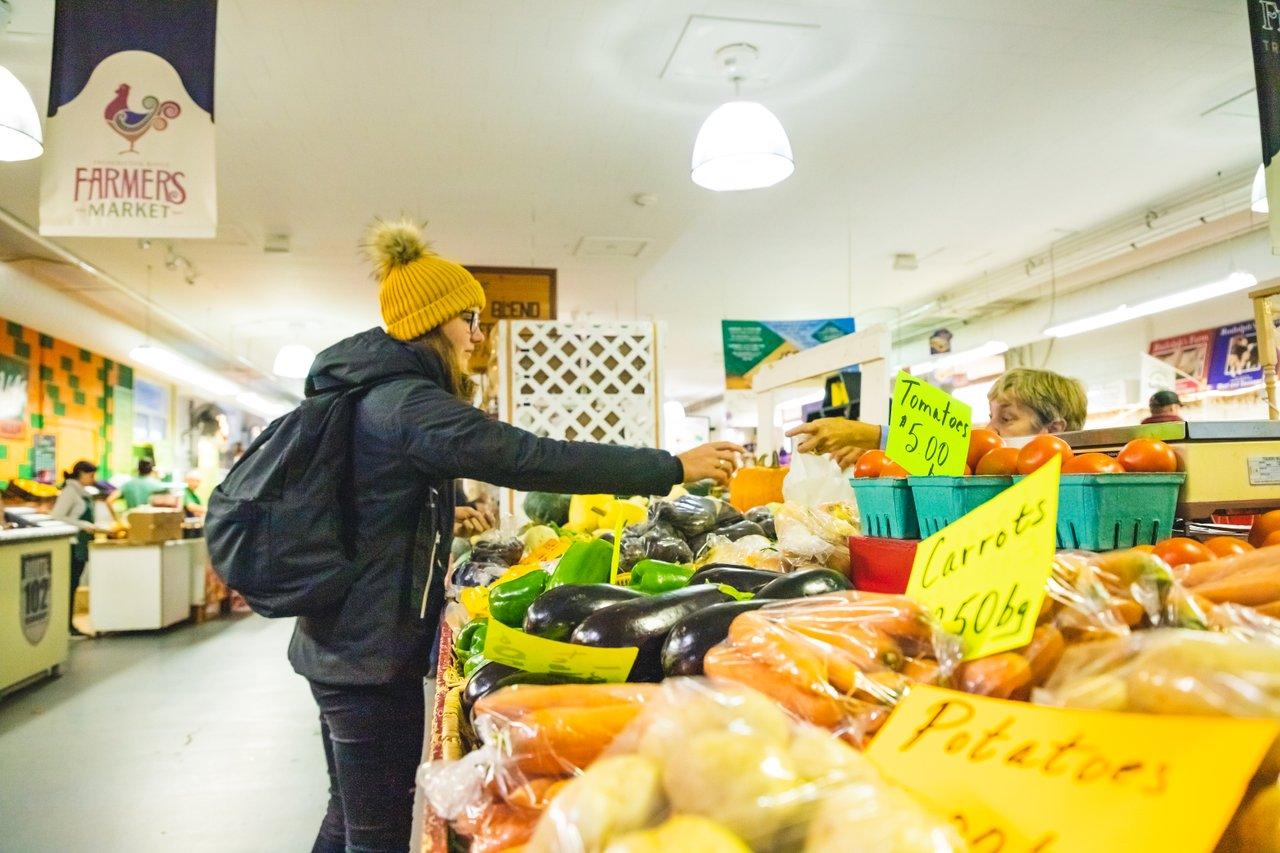 Fredericton Boyce Farmers Market | Credit: Ashley Macdonald
Chefs are causing quite a stir in New Brunswick's culinary landscape too, especially in the capital of Fredericton on the St. John River. Expect modern Canadian food at 11th Mile, where chef Peter Tompkins turns out locally sourced share plates of chicken paillard salad, seared coulotte steak, and roast vegetables and grains alongside creative cocktails like the sake-spiked Pushover. Or make like a chef yourself at the long-running Fredericton Boyce Farmers Market and shop for fiddleheads, blueberries, and other seasonal goodies. Don't forget to pick up gifts for home like artisan chocolates, local wines, and, if you have room, a quirky lawn sculpture.
Charlottetown, Prince Edward Island
Victoria Row, Charlottetown | Credit: Tourism PEI / Stephen Harris
Province-wide, Nova Scotia
Credit: Destination Canada
"Hit the trail" takes on different meaning in Nova Scotia, where three culinary-themed routes wind around the province from tip to rugged tip. With Nova Scotia producing one quarter of the country's seafood, it's no surprise that two of these trails celebrate the ocean's harvest. Try the many variations - from rolls to fondue - of the East Coast's most famous crustacean on the Nova Scotia Lobster Trail. Savor bowl after steaming bowl on the Nova Scotia Chowder Trail. Or sample the land's liquid bounty on the Nova Scotia Good Cheer Trail - Canada's very first wine, beer, cider, and spirits trail.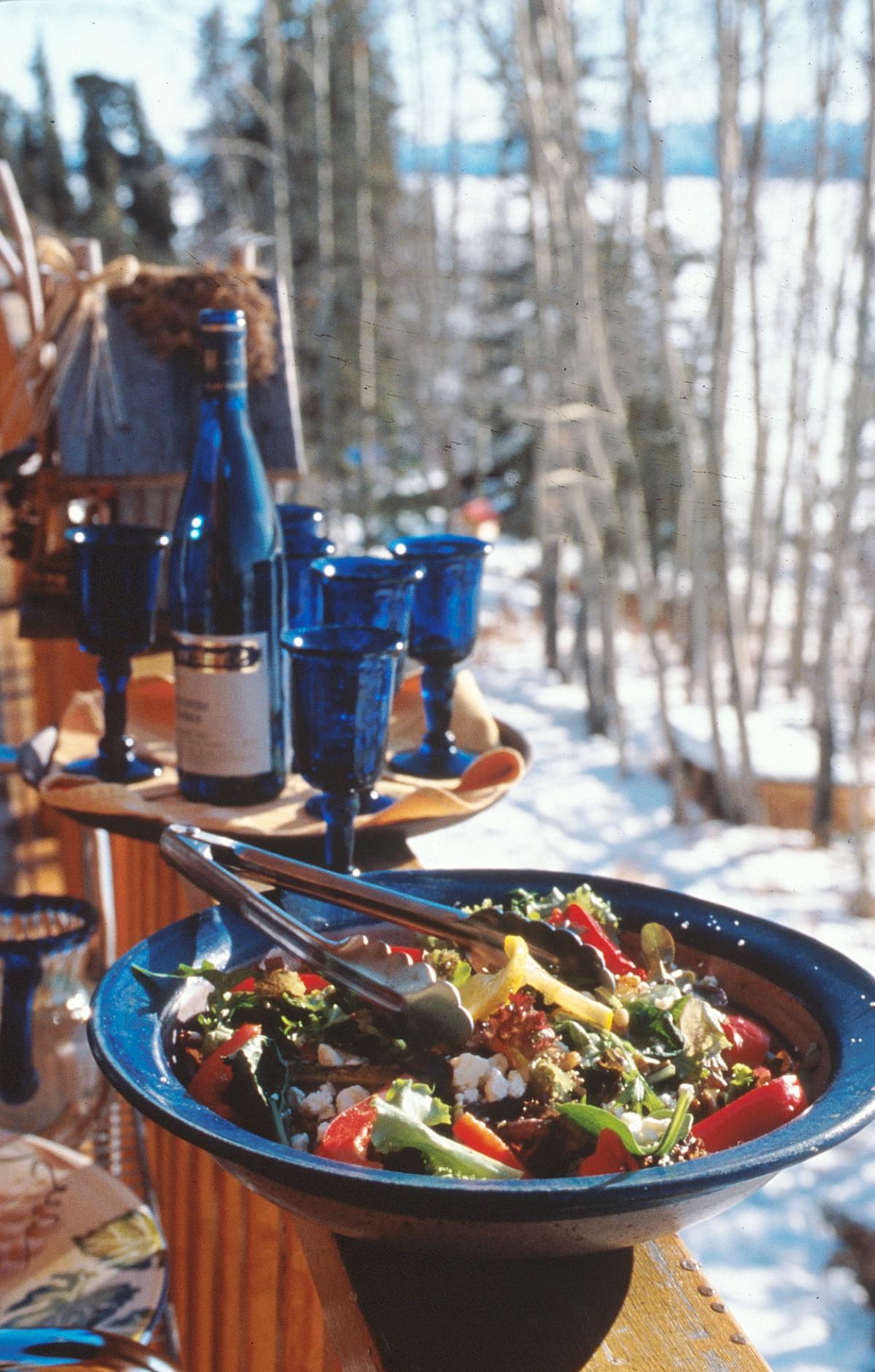 Inn-on-the-Lake, Yukon | Credit: Government of Yukon
An up-and-coming culinary hot spot, the Yukon territory serves up much more than its infamous sourtoe cocktail. In the capital of Whitehorse, pop into Antoinette's for Caribbean-style dishes like lime-basil tiger prawns and curry chicken stew; the seasonal Klondike Rib & Salmon for wild game meatballs, crusted elk tenderloin, and cold-smoked salmon; and G&P on Main for steakhouse classics. A short 55-kilometre drive south of town, the Inn on the Lake takes care to tap local ingredients like Boreal berries and sockeye salmon - stay for dinner and the night, or splurge for a package like the Yukon Whisky & Wine Weekend Tour. 
Come for the scenery, but stay for Canada's palate-pleasing local and ethnic cuisines.