Après ski like the locals in Alberta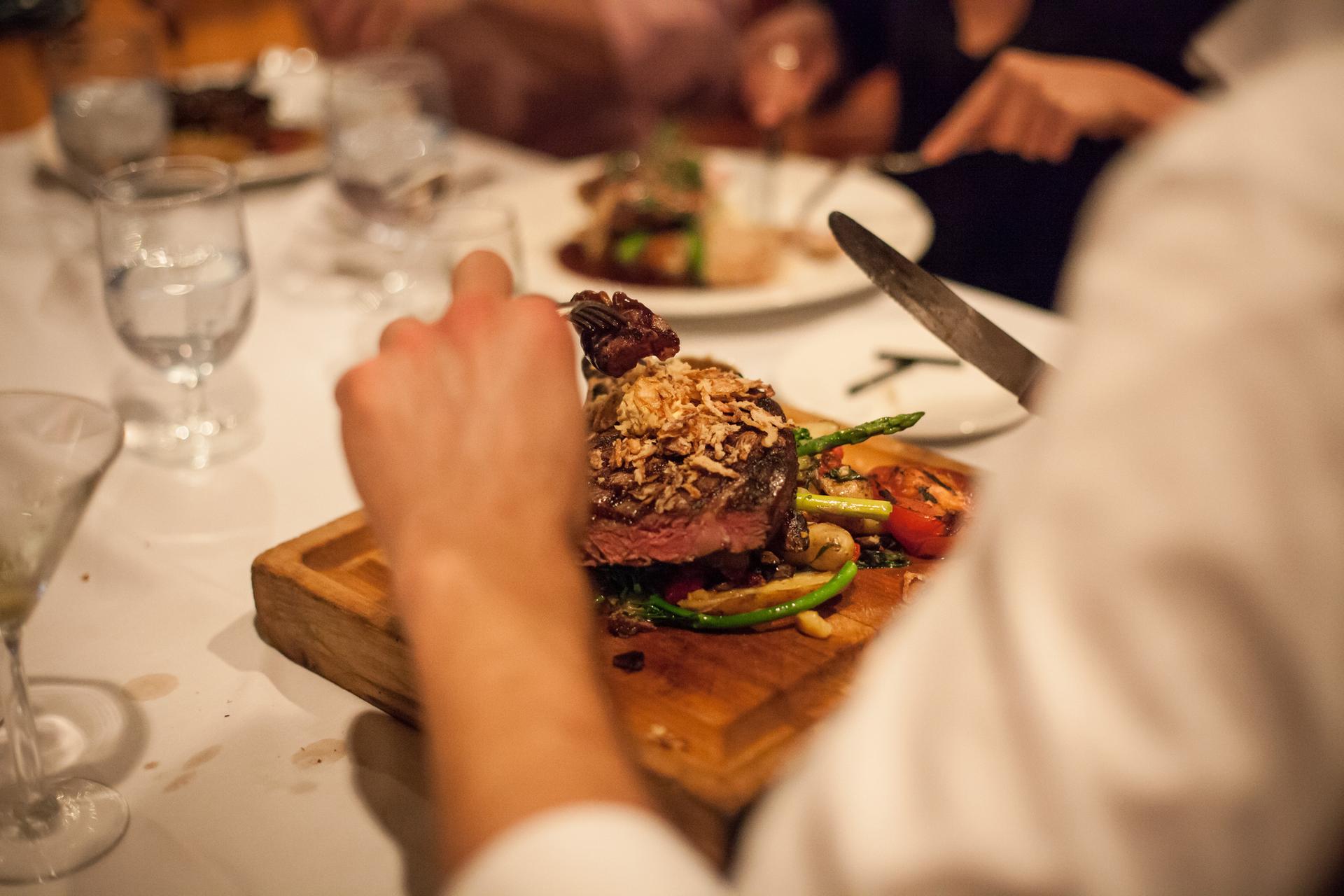 A version of this post was originally published on the Travel Alberta website.
Ski boots are undone. Jackets, mitts and toques hang on the backs of chairs. Pitchers of beer and a pile of nachos are passed around the table. In between embellished stories and the telling of jokes, plans for the night are made.
Whether you are on a ski holiday in Jasper, Alberta, or just out for the day to ski one of the Banff resorts before heading back to Calgary, you'll find plenty of apr?s ski activities to keep the alpine spirit alive when the sun sets.
After slopes, soak
Hot tip: you should never go skiing without packing your swimsuit.
Confused? After a stellar day on slopes in Banff National Park, the promise of a soak in the thermal mineral waters of Banff Upper Hot Springs soothes the body and the soul. Booking accommodation with an outdoor pool or hot tub is also a must. You'll have a hard time deciding which is better - floating beneath softly falling snow or under a clear night sky with billions of twinkling stars.
Apr?s ski, dining at its peak
Traversing big powder works up an appetite. When looking for a meal after an epic day in Banff-Lake Louise, you might want to head straight to Lake Louise Station for an Alberta AAA steak. Or maybe you're more in the mood for juicy bison tenderloin at the Maple Leaf Grill in Banff tenderloin? Or perhaps for the famous Sticky Five Spice Spare Ribs at Crazyweed in Canmore?
The decision in Jasper is just as difficult. Alberta bison and wild boar bacon meatloaf at Evil Dave's, rack of lamb and tableside Caesar salad at The Moose's Nook, or fresh seafood at Fiddle River?
If you'd rather whet your appetite with easy pub food, cool drinks, and room to exaggerate the day's exploits, a stroll down main street Banff might be in order. Wild Bill's is a great saloon packed with friendly faces and live music. Down the block and upstairs is the Banff Ave Brewing Company where you can try their latest ale with an order of poutine (ask your server about this Canadian original). If you're spring skiing in Jasper, soak up the sun on the Kokanee Glacier Deck.
Pizza party, family fun
Bringing the kids? Pizza might be the best way to end your day. Try the traditional Neapolitan hand tossed pies at Famoso in Jasper. When in Banff, head to Bear Street Tavern for their Wheeler Hut with wild forest mushrooms and truffle oil. Or drive to Rocky Mountain Flatbread Company in Canmore. The pizza is so healthy there - but don't tell the kids or they'll expect extra goodies at the Old Tyme Candy Shoppe.