Ski Big 3: Alberta's ski buffet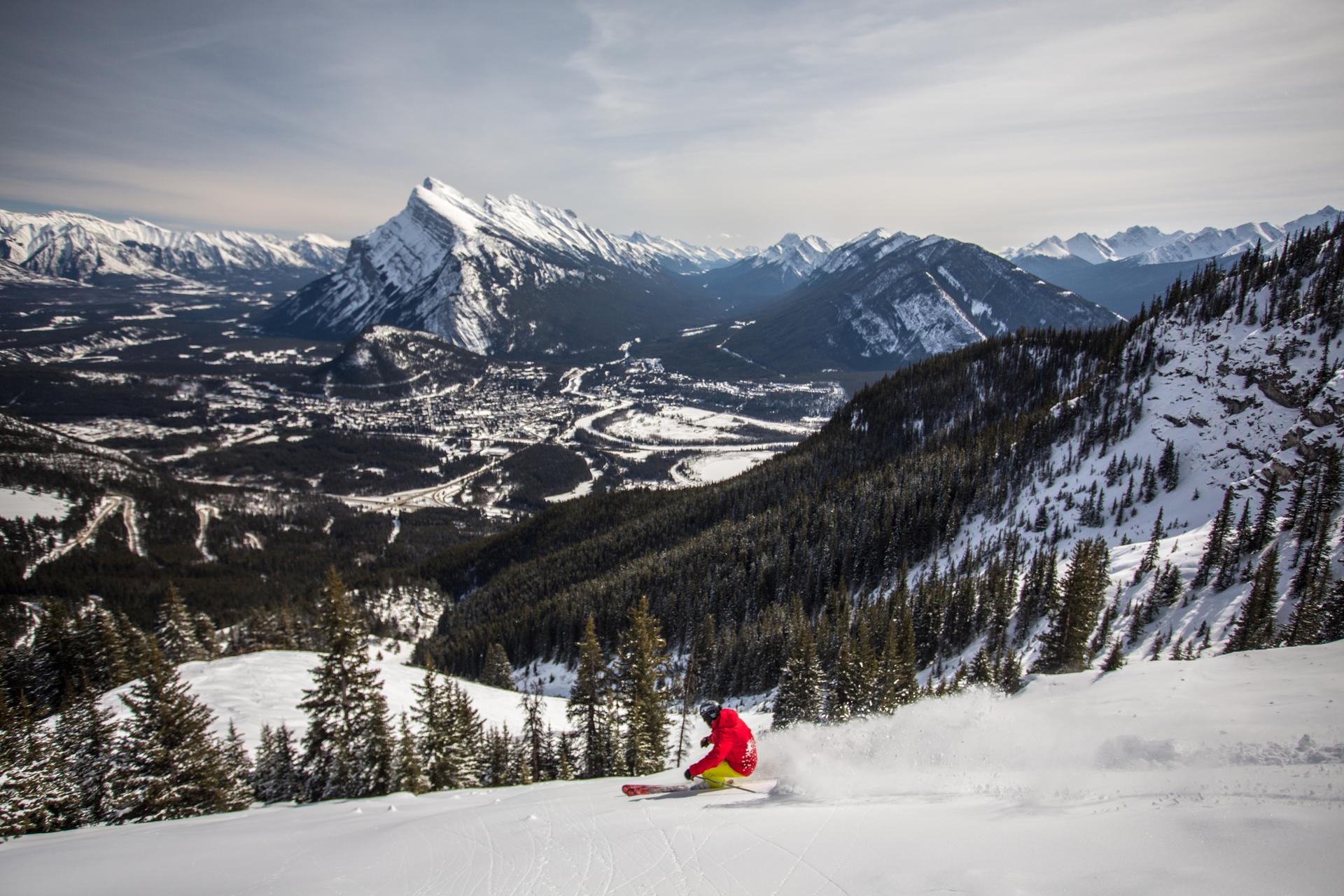 A version of this post by Jane Marshall was originally published on the Travel Alberta website.
When it comes to skiing in the Canadian Rockies, one just isn't enough. That's where Ski Big 3 comes in. One ticket lets you sample three resorts: Lake Louise in its pristine glory, the high-altitude world of Sunshine Village, and family-friendly Mt. Norquay. It's a Banff National Park ski buffet! Each resort has its unique appeal. It's up to you to find your favourite.
If Rocky Mountain fever hits you hard, pack your gear and set off on a big ski holiday.
The lure of Lake Louise
Lake Louise is a skier's dream. Pile into the Grizzly Express gondola and treat yourself to views of Victoria and Temple mountains - alpine jewels gleaming in the morning sun.
Start on the front side for fast groomers, racing down Ladies' Downhill and Juniper runs. Next, try the Top of the World Express Quad to access the challenging back bowls where there's line after line of prime ski heaven. You'll have trouble not smiling as you take in this world of stunted spruce, pulsating blue sky, and endless snow. There's no better feeling in the world.
Happy days - and nights - at Sunshine Village
Nowhere else in Banff can you get this ski in, ski out experience. At the Sunshine Mountain Lodge you can wake up, roll out of bed, click boots into bindings, and get first tracks on Standish. Then, at the end of the day, you'll feel oh-so-blissfully alone on the mountain sleeping at 2,195 metres beneath a blanket of stars. It seems almost unfair to be this close to such great skiing. Almost.
When skiing or boarding Sunshine Village, make sure not to miss Bye Bye Bowl off Lookout Mountain - a black diamond run at the resort's apex. Take time for the view as you disembark the Great Divide Express Quad: snowy peaks rise to the heavens as far as the eye can see. Catch your breath, because vistas like this will stun your senses. And if you need a bite, the lodge's Chimney Corner Restaurant is a great place to warm yourself up and trade ski stories.
Family Fun at Norquay
It's only five minutes from Banff, so you can sleep in and still get a full day on the slopes at Mt. Norquay. Skiing here is a great way to finish your Big 3 odyssey. Let your muscles release on these long, flowing runs.
Make turns down the famous North American, a challenging black diamond speckled with bumps, while vistas of Banff townsite span out below. For an extra thrill, try night skiing. The resort is lit up from 5-10 p.m.
Fun Facts
The Ski Big 3 tri-area lift ticket gives you access to a combined total of 8,000 acres, 9 metres of annual snowfall, and 334 trails.