7 great day trips from Vancouver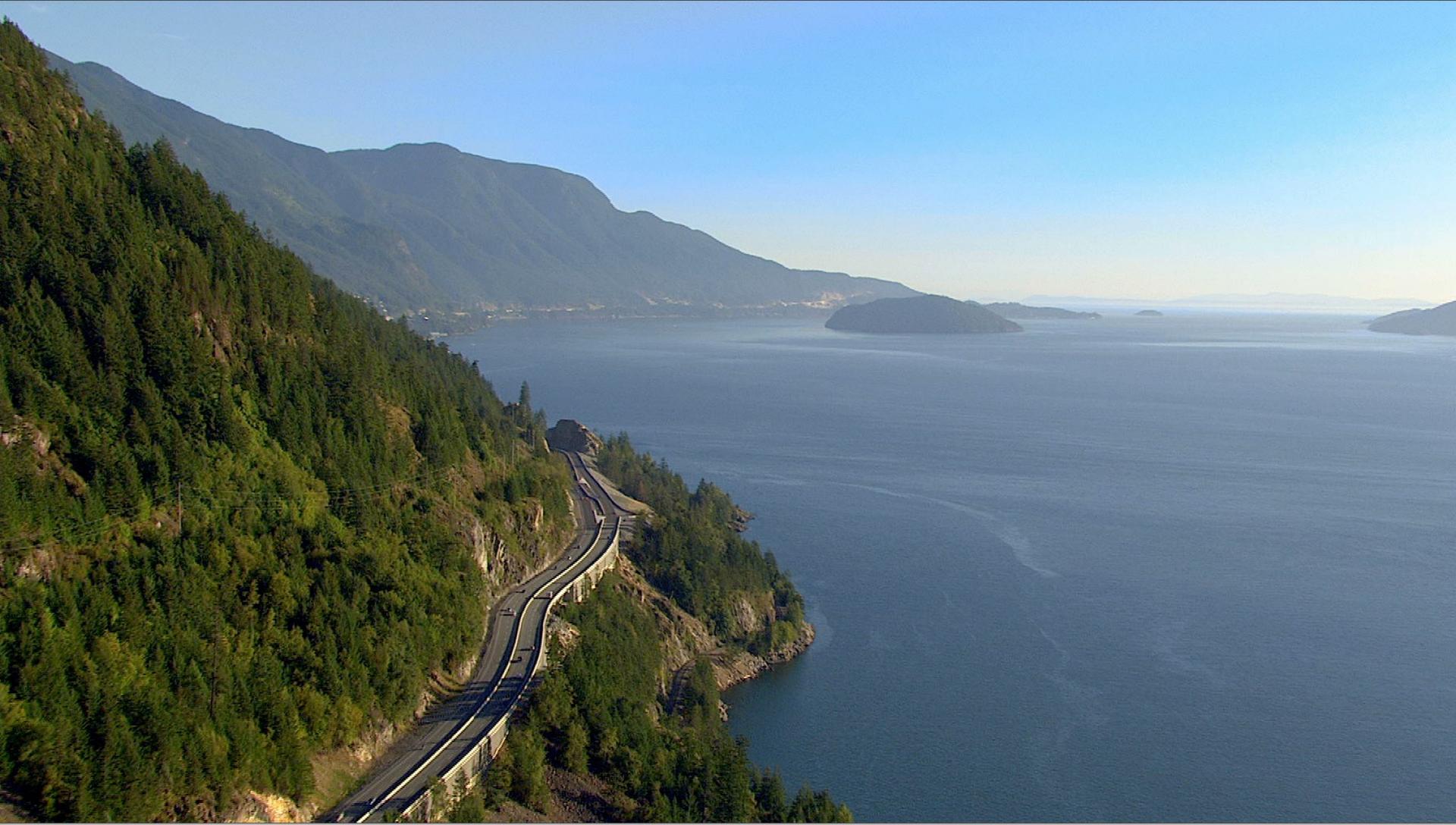 One of the best things about Vancouver is its proximity to some of the most beautiful destinations in all of Canada. Not only is it a world-class city, it's a world-class city surrounded by world-class dining, skiing, hiking and much more.
On your trip to Vancouver, check out some of these seven great day trips just a short drive, ferry ride or flight away.
The Sea to Sky Gondola - Credit: Sea to Sky/Paul Bride
Go provincial park hopping in Squamish
The "Outdoor Recreation Capital of Canada," Squamish is a must-visit destination for hikers, rock climbers, mountain bikers, cross-country skiers, and nature lovers. All of these outdoor activities have a home thanks to the region's multitude of provincial parks.
From Vancouver, Squamish is under an hour away along the picturesque Sea-to-Sky Highway. Your first stop is Porteau Cove Provincial Park, home to a sunken ship which makes for great scuba diving. From there head to Shannon Falls Provincial Park to see the third highest waterfall in the province. On to the Stawamus Chief Provincial Park for great hiking, with a pit stop at the beautiful Sea to Sky Gondola. From there, have your choice of wildlife viewing at Brackendale Eagles Provincial Park, swimming at Alice Lake Provincial Park, fishing at Tantalus Provincial Park, or more incredible hikes in Garibaldi Provincial Park.
Land a monster at Harrison Hot Springs
A 90-minute drive east of Vancouver lies the town of Harrison Hot Springs. The community's biggest draw is probably its world-renowned hot springs, where you can soak away your aches and pains in water reaching 100 degrees.
Despite not being the namesake of the town, fishing is also a popular activity among visitors to Harrison Hot Springs. The adjacent Harrison Lake is the site of a salmon migration that attracts fishermen from all over the province. But for a truly unique experience, board a boat in search of one of the world's oldest species of fish: the white sturgeon. These prehistoric beasts will give anglers the fight of a lifetime and a profile picture for the ages.
Whistler Skiing - Credit: Tourism Whistler Steve Rogers
Go from ski to spa in Whistler
Under two hours from Vancouver is a breathtaking city in the mountains: Whistler. While it's close enough for a daytrip, to really experience it at the laid back pace of the locals you'll need a few days at least.
Above all else, Whistler is a ski and snowboard paradise. Whistler Blackcomb, one of the venues of the 2010 Vancouver Olympic Games, is consistently rated the top ski resort in North America. The two mountains are covered in ski and snowboard runs for all skill levels, from glacier riding to bunny hills. These runs lead right into Whistler Village, where you can enjoy the apr?s-ski at your choice of bars and restaurants.
After an exciting day spent knee-deep in powder, give your body a much-needed break at the Scandinave Spa. Enjoy a massage or simply lounge in the hot pools and saunas, and leave all of your stress behind.
Salt Spring Island - Credit: Destination BC Reuben Krabbe
Treat your stomach on Salt Spring Island
The Washington Post once called Salt Spring Island the "coolest island in Canada." After a picturesque 35-minute floatplane flight from downtown Vancouver with Salt Spring Air, you can quickly find out why. The most popular of British Columbia's Southern Gulf Islands, Salt Spring isn't only home to a diverse collection of musicians, authors and artists; it's also a great food destination.
One of the best outdoor markets in Canada calls Salt Spring home. With more than 100 stalls to peruse at your leisure, you'll discover fresh local produce, baking and culinary creations that will leave your mouth watering and your wallet a few dollars lighter. Ganges Harbour, where your plane lands, is also home to quaint coffee shops and great restaurants like the Tree House Cafe and Rock Salt Restaurant & Cafe. Eat your fill and then work it off by hiking, kayaking, golfing, cycling, and generally enjoying the beautiful island.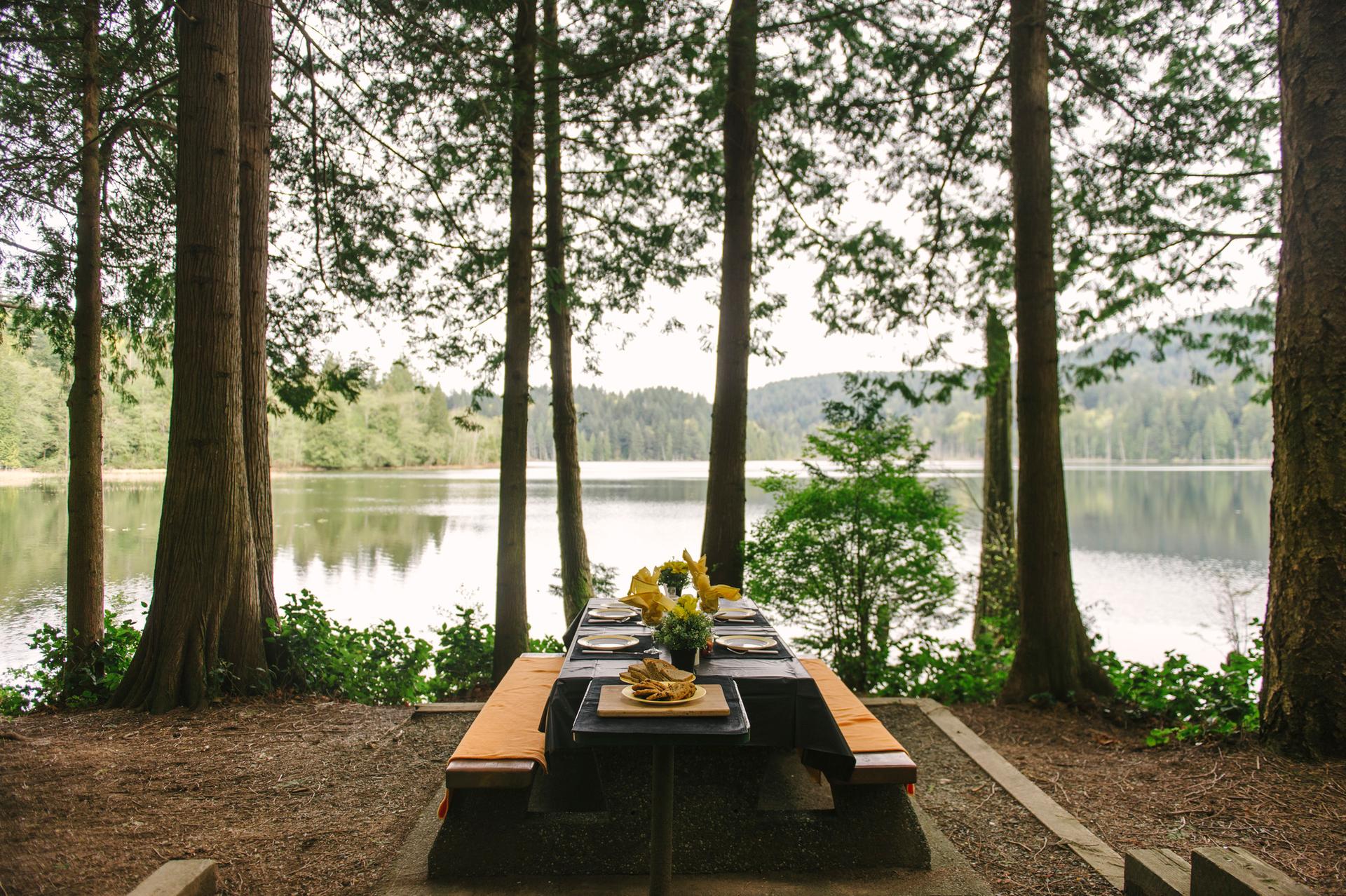 Bowen Island
Hike and swim around Bowen Island
Only 20 minutes from Vancouver you'll feel like you're in a different world. Bowen Island, only a ferry ride away, is where island living meets a love of the outdoors. This laidback community is the perfect place to spend a day exploring solo.
Right after stepping off the ferry, head to the trailhead to Dorman Point. This quick hike, just over a mile in length, will provide you with wonderful views of Howe Sound. After browsing the shops, restaurants and galleries in Snug Cove, head up to Mount Gardner for a much more challenging trek. The 10 kilometre round-trip hike will take much of the day, the views are more than worth the effort. Before you board the ferry home, you can reward yourself with a refreshing dip at one of Bowen Island's beautiful beaches.
Shop for produce and pottery in Chilliwack
In the Fraser Valley, under 90 minutes by car from Vancouver, Chilliwack is a hub of farming. More than 900 farms are spread out over an area of around 160 square kilometres, and you can visit many of them to sample the fruits of their labour. Plan out a Circle Farm Tour, and swing by a dozen farms and attractions for everything from fresh cheese and corn to salads sourced right from the fields.
Chilliwack is also home to a sizeable community of artisans who create jewellery, woodwork, pottery, sculptures, and just about anything else you might imagine. Don't leave without visiting the Greendale Pottery & Country Guest House.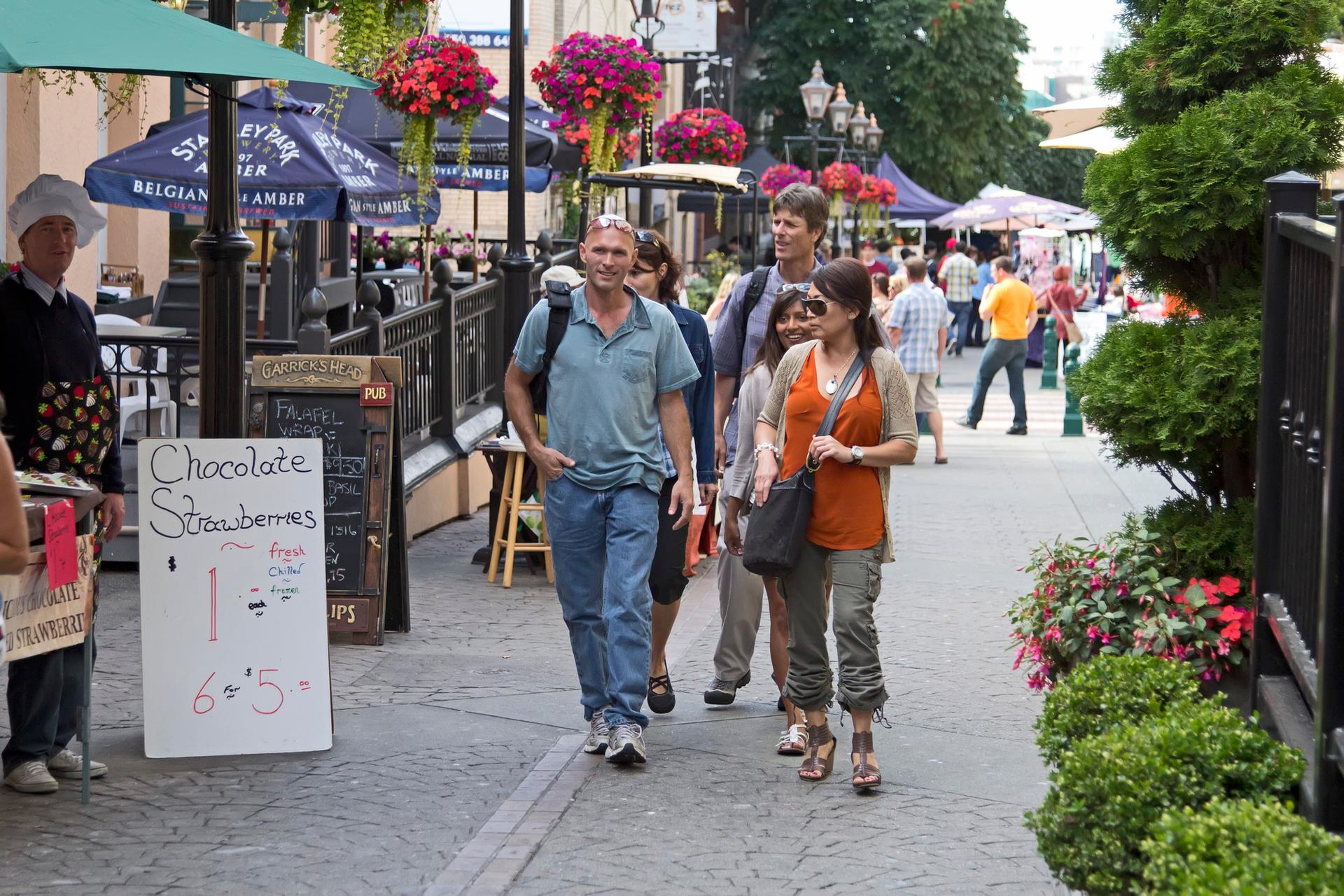 Victoria
Spend a romantic day in Victoria
British Columbia's capital city is also its most romantic. After a short drive and a 90-minute ferry ride from Vancouver, set off to explore the sights and sounds of Victoria hand-in-hand with your partner.
Share an ice cream cone as you stroll along colourful Fisherman's Wharf. Stop to smell the roses at the stunning Butchart Gardens before enjoying a romantic meal in the Dining Room. Treat your prince or princess to a tour of the Craigdarroch Castle, and look out from the tower for a panoramic view of Victoria. And end the day with a ride in a horse-drawn carriage through Beacon Hill Park.
Discover more of what you can to in and around the city on Destination Vancouver's website.
Discover more of what you can to in and around the city on Destination Vancouver's website.