6 breathtaking Canadian wildlife experiences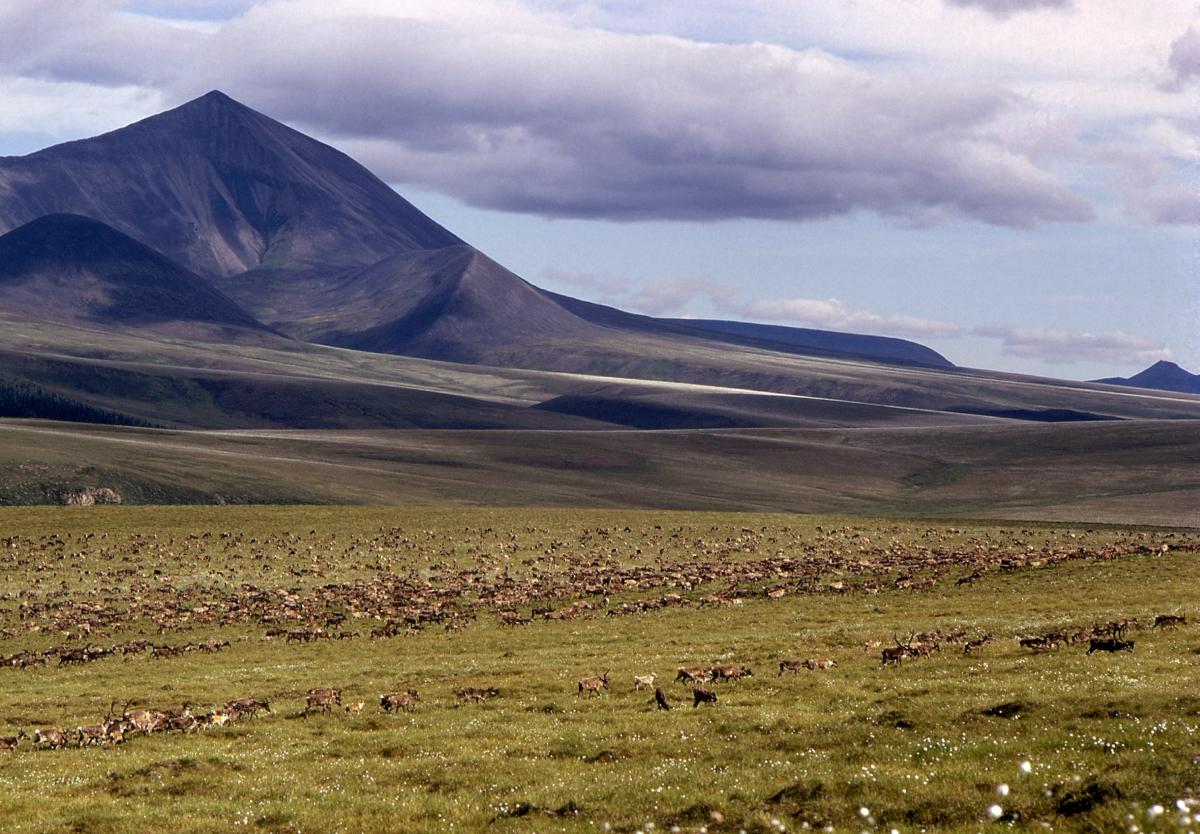 When people think of Canada and wildlife, their minds tends to go to one animal in particular: the beaver. While we do love that furry little lumberjack, Canada's wildlife viewing extends well beyond our buck-toothed national icon. In fact, Canada has some of the most unique and extreme wildlife experiences in the world.
Here are six breathtaking Canadian wildlife experiences that will leave you with the memory of a lifetime.
Spot Kermode (spirit) bears in British Columbia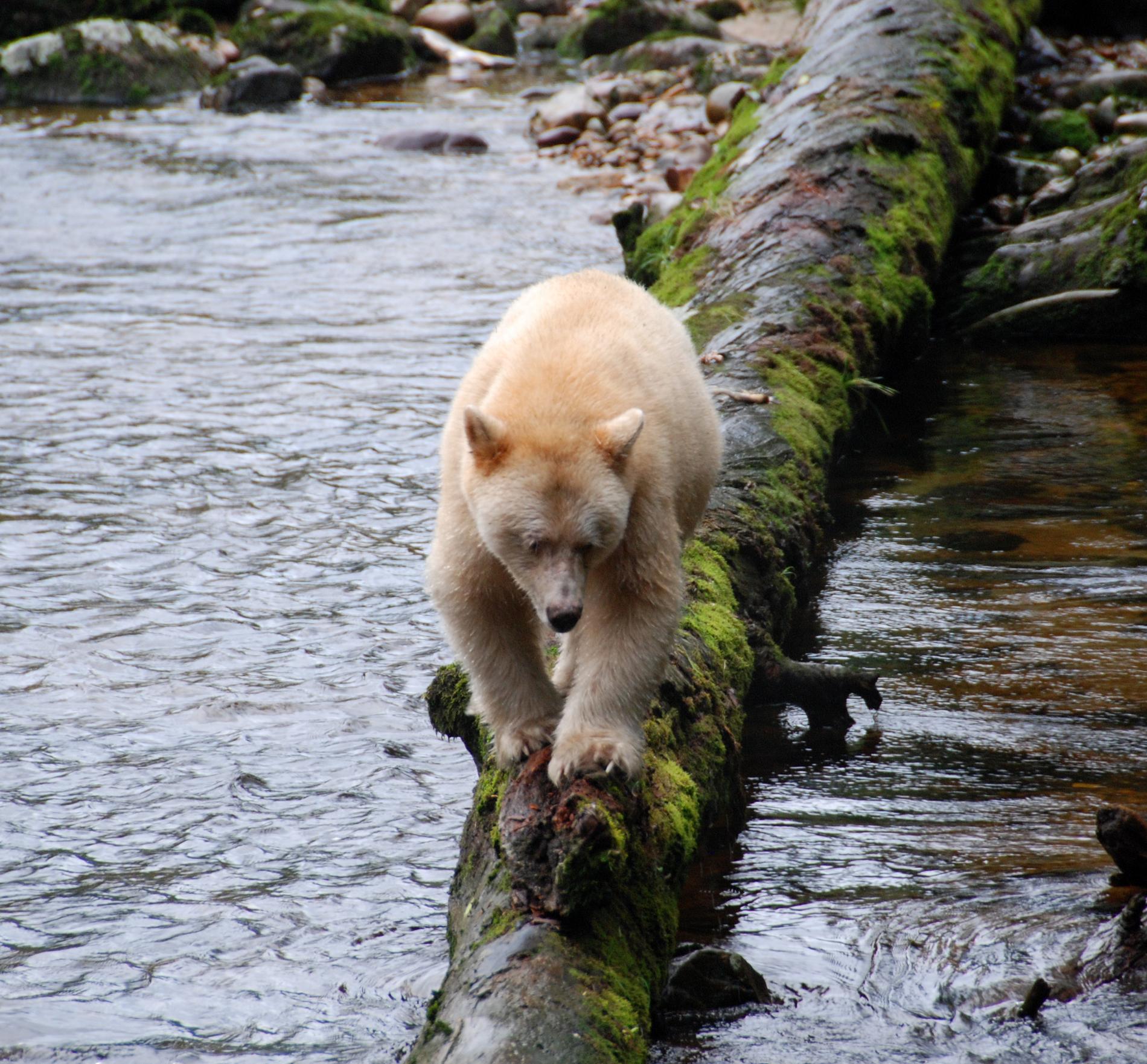 Kermode (spirit) bear, Prince Royal Island, British Columbia – credit: Destination BC/Clare Levy
The magical Princess Royal Island in British Columbia's Great Bear Rainforest is home to the rare Kermode (Spirit) bear, a sub-species of black bear found only in this part of the world and the official mammal of B.C. About 10 percent of the black bears born in this area carry a recessive gene that gives them a naturally white coat. Dubbed moskgm'ol by the local Kitasoo/Xai'xais First Nations, the elusive bears inspired generations of Aboriginal myths and legends.
Join a tour on land or by boat and head into the rainforest for a wilderness adventure. When you finally spot a spirit bear in the wild, you'll be awed by the sight of its massive white coat moving amongst the evergreens. Don't forget your camera.
When: June to October
Where: Princess Royal Island in the Great Bear Rainforest
Providers: Spirit Bear Lodge, Ocean Adventures, Maple Leaf Adventures, and many more
Live alongside belugas in Nunavut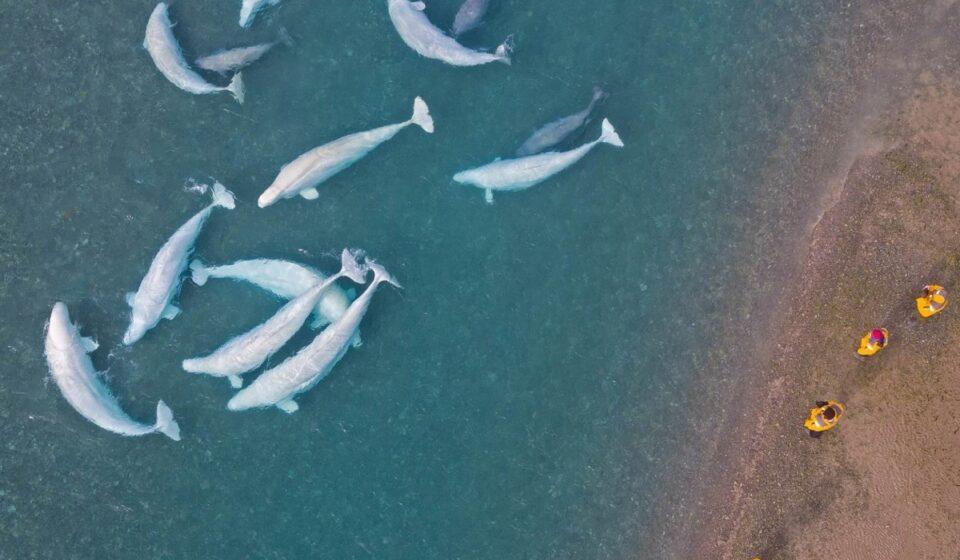 Beluga spotting with Arctic Watch in Nunavut – credit: Weber Arctic
Every year, playful beluga whales squeak and splash, congregating in pods at the mouth of several Nunavut rivers for five weeks in the summer. Seeing the shiny white whales emerge from the blue waters of the Arctic is something that can only be fully appreciated in person.
Local guides in the communities of Arviat, Chesterfield Inlet, Rankin Inlet, and Whale Cove can take you out to see belugas on land or by boat. But if you really want the absolute best beluga-watching experience, pay a visit to Arctic Watch. At this incredible camp in the remote Cunningham Inlet, some 2,000 beluga whales play, moult, mate, and nurse their young just offshore. Nowhere else in the world do more whales gather so consistently. You can walk 15 minutes, set up a camera, and take pictures of hundreds and hundreds of whales, or climb a special tower and photograph them from above. You just won't beat this beluga-viewing.
When: July-August
Where: Cunningham Inlet
Provider: Arctic Watch
Cross paths with 250,000 caribou in Nunavut
Fall caribou migration, Nunavut – credit: Weber Arctic
Every year, some 250,000 Qamanirijuaq Caribou thunder through Canada's North, representing one of the largest mass migrations on earth. In the spring, the caribou head towards the open Tundra, while in the fall they head south to spend winter in the trees. On both of these journeys, they pass by the Arctic Haven lodge in Nunavut.
Observe this incredible migration while staying at an incomparable lodge set on a great northern lake.
When: Late spring and early autumn months
Where: Nunavut
Provider: Arctic Haven Wilderness Lodge
Marvel at polar bears in Manitoba
Polar bears in Churuchill, Manitoba. Credit: Frontiers North Adventures/Jessica Burtnick
When thinking about Northern creatures, one animal usually comes to mind: the polar bear. Seeing one of these legendary, powerful creatures in the wild is an experience that's impossible to forget, and your best chance to do so is probably in Churchill, Manitoba. Nicknamed "The Polar Bear Capital of the World," Churchill lies on the migratory path of these incredible animals, where the boreal forest meets the tundra, and offers prime polar bear-viewing for much of the year.
Whether you want to photograph polar bears from a distance as they frolic in the flowers, get face-to-face with them in the comfort and safety of a Tundra Buggy(R), or watch them pack it in and head out on the ice for the winter, there's a tour out there for you.
When: Year round, but best viewing is often from October-November
Where: Churchill
Providers: The Great Canadian Travel Company Ltd., Frontiers North Adventures, Lazy Bear Lodge, Churchill Wild, and many, many more
Fall in love with baby seals in Quebec
Harp seal pup, Magdalen Islands, Quebec – credit: Jean-Guy Lavoie
Quebec's Magdalen Islands are more than just a beach destination. The collection of eight islands attracts hundreds of thousands of harp seals for two to three weeks every single winter. The furry, silver-gray seals are pretty friendly, and you can get right up close and personal with the unbearably cute pups.
Travel by boat or helicopter right into the seals' habitat until you're brushing shoulders with the newborn "whitecoats." Seeing the massive herd of harp seals out on the ice floes is a remarkable experience, but nothing compares to looking right into the big black eyes of a pup. You won't be able to contain your "awwww!"
When: February
Where: The Magdalen Islands
Provider: Ch?teau Madelinot
Share the water with whales in Atlantic Canada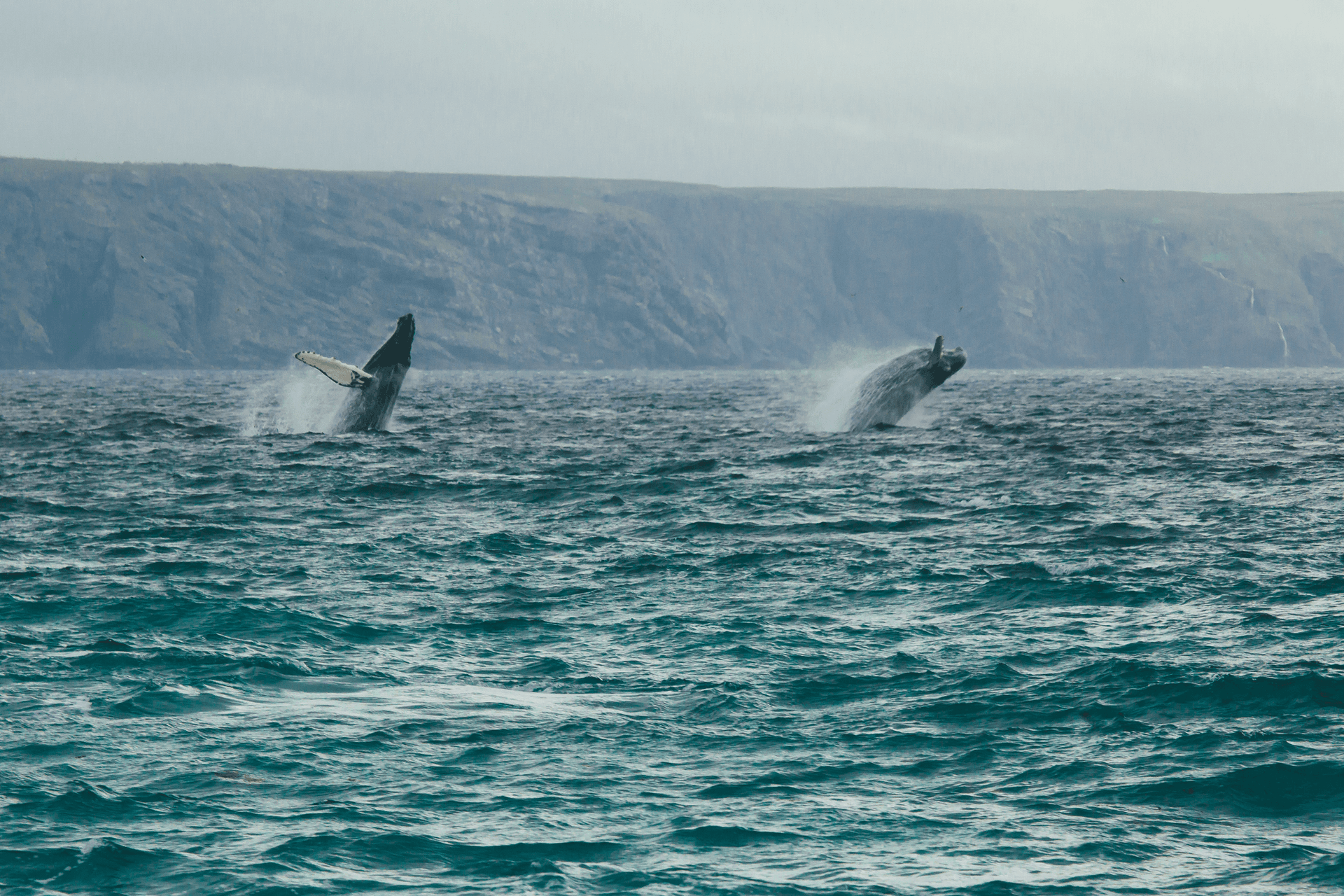 Humpback whales off the Avalon Peninsula, Newfoundland and Labrador – credit: Dylan Furst
Over 20 species of whales travel along the East Coast of Canada, making it one of the best places in the world to get close to these incredible marine mammals. Everything from blue whales, to humpbacks, to orcas can be observed in their summer habitats along the Atlantic coast.
There are so many different ways to share the water with these whales, including a fast-moving inflatable boat called a Zodiac, an old-school tall ship, or a modern cruiser.
When: May to October
Where: New Brunswick, Nova Scotia, and Newfoundland and Labrador
Providers: Nova Scotia providers, Newfoundland and Labrador providers, New Brunswick providers