Your Getaway Guide to Calgary and Beyond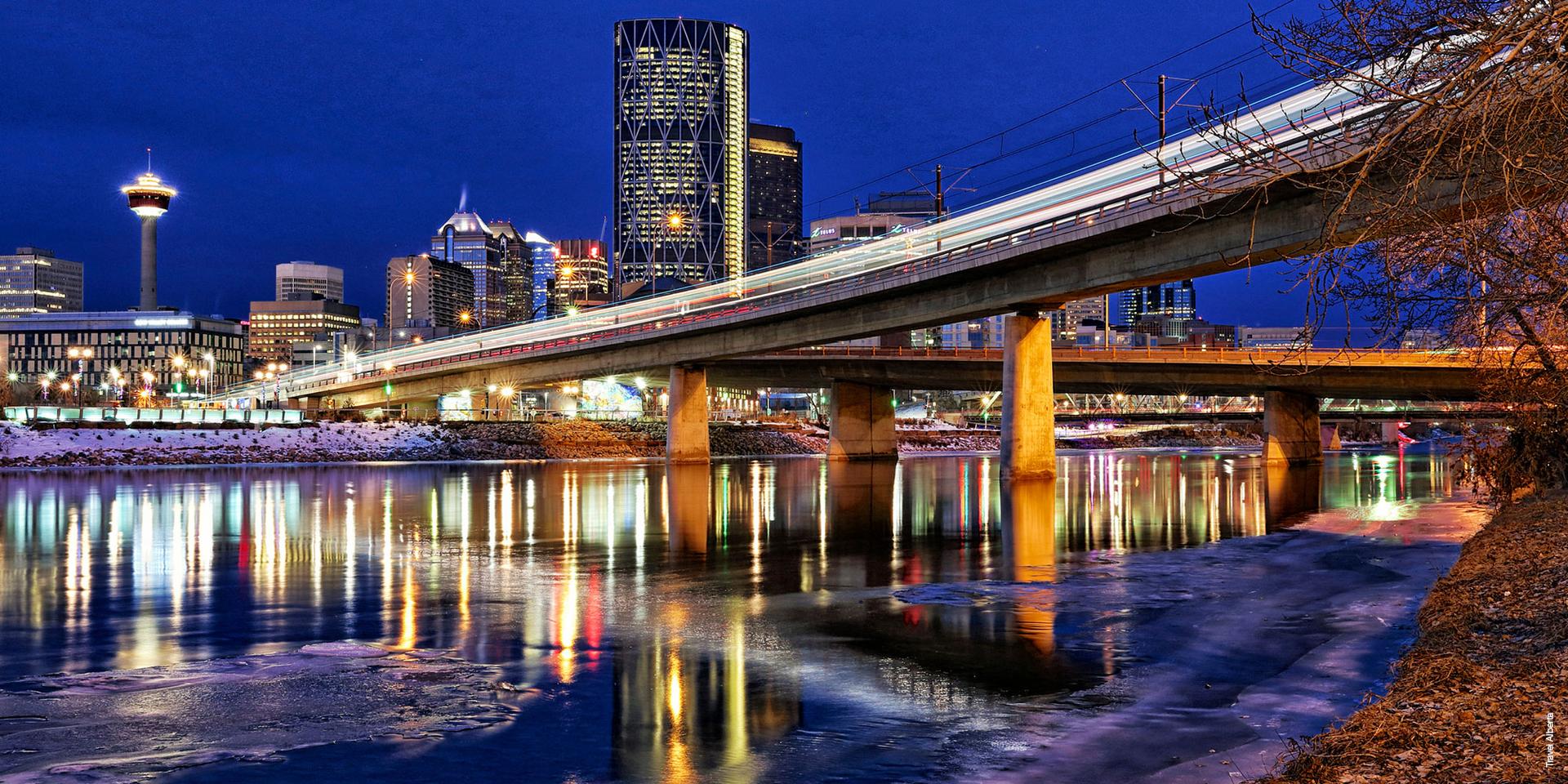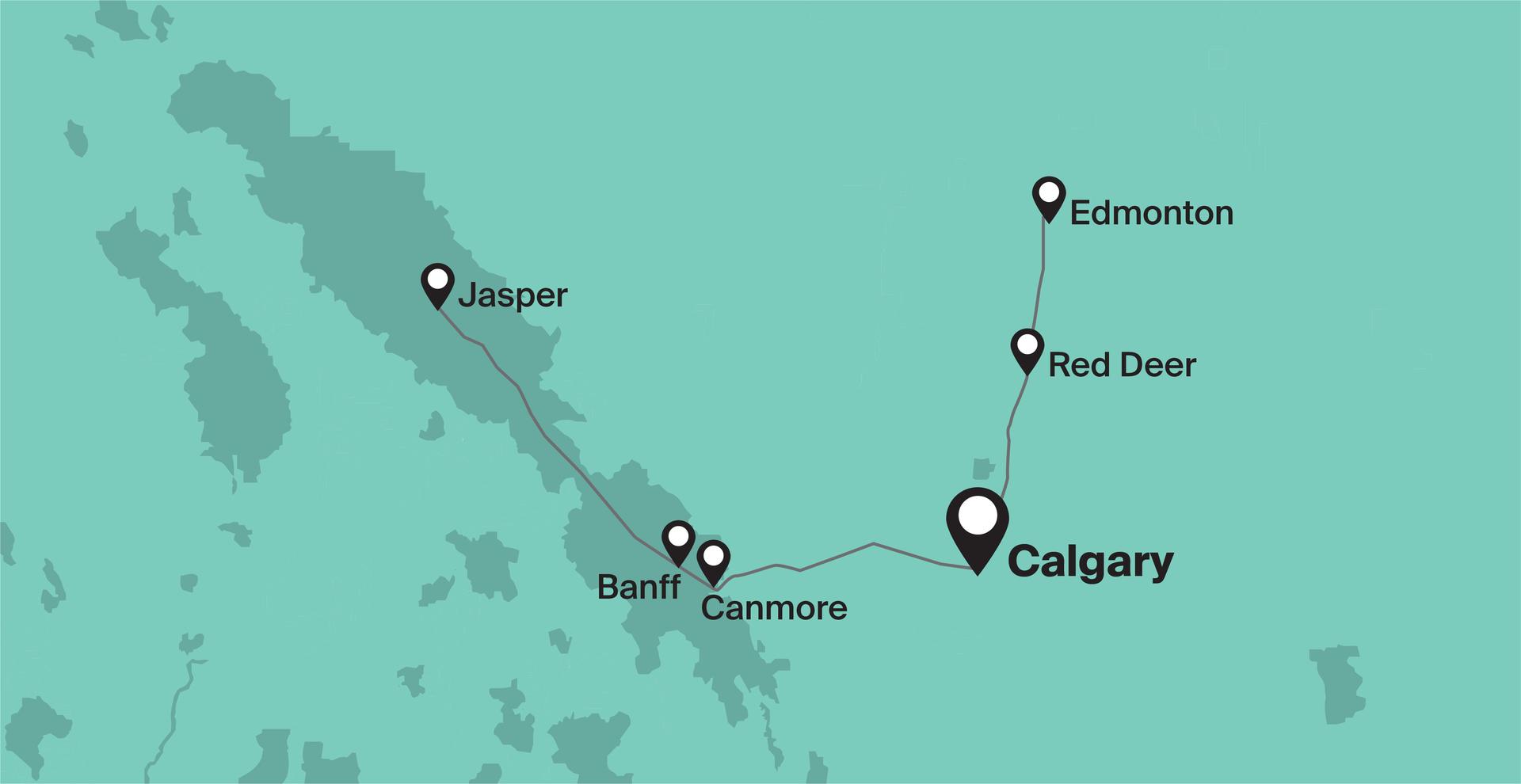 As Alberta's largest city, Calgary defies comparisons, thanks to its unexpected mix of urban hotspots entwined with peaceful river valleys and mountain foothills. A deep connection to Indigenous heritage, ranching history, and natural landscapes have all shaped the city, as seen in its vibrant festivals, fascinating food culture, and flourishing craft beer and spirits scene. Calgary is an excellent jumping off point to explore wide-open prairies, rugged backcountry, and captivating icefields.
Start your three- to five-day Alberta adventure by discovering what makes Calgary a great place to eat and drink.
Food fest: Hyper-local, handcrafted, small-batch, gourmet ... the Rocky Mountain Wine and Food Festival is the embodiment of ingredients and flavors unique to Alberta. Held mid-October in Calgary (and early November in Edmonton), the event is a culmination of gourmet bites from local restaurants and hotels, plus beer, wine, cider, and spirits, made in Canada and beyond.
Calgary
Eat local: Calgary's dining scene is top-notch and two new downtown restaurants are keeping the bar high. The refined room at Donna Mac invites you to dine, undistracted on vegetable-forward Canadian cuisine, where star plates include marinated beets with whipped ricotta and strawberry "powder." At Gorilla Whale, seasonal and local ingredients are transformed into a playful take on "Japanese-ish favorites," according to the crew behind the inventive menu. Surprise your palate with dishes such as littleneck clams paired housemade kimchi, plus a classic Canadian dessert -- the butter tart -- accompanied with Japanese-whisky ice cream.
Deane House continues the local-eating theme pioneered by its partner restaurant, the River Cafe in pretty Prince's Island Park. Situated in the Inglewood neighborhood, Deane House brings ingredients, whether foraged or from the farm and prairie, to dishes like bison tartare with puffed barley and a seasonal tasting menu that's a celebration of regional Canadian cuisine.
Cap off your evening of eating and drinking by checking in to the Hotel Arts downtown. Spacious suites decked with contemporary art include thoughtful touches such as full-size wet bars, balconies, and views of the city and swimming pool -- a stellar spot to hang out and sip cocktails. Another urban sanctuary is Le Germain H?tel; its sleek suites are outfitted with eco-chic amenities like bamboo sheets, plus electric vehicle charging stations are available on-site. Traveling with a group of friends? There's room for six in The Apartment Suite, which includes open-concept living and dining areas for the ultimate city escape.
Canmore (65 miles/1-hour drive)
Traveling west on Highway 1 (there's a range of public transit and shuttle services if you don't want to drive), it's not long before Calgary's skyscrapers give way to the Canadian Rockies in Kananaskis Country (make a pit stop to tour Rat's Nest Cave) and the alpine city of Canmore.
You'll be captivated by glimpses of Mount Rundle (its Cree name, Waskahigan Watchi, means "house mountain"), which stretches 9,600 feet into the bold blue skies, but there's plenty to see at street level too. Check out public art, like the Big Head Sculpture (it's seven and a half tons!) and the Curbside Museum, a tiny streetside exhibition space tucked onto a fence. On exhibit is the Canmore Story Map: learn about the city's well-loved pathways and hiking trails, then explore them on your own.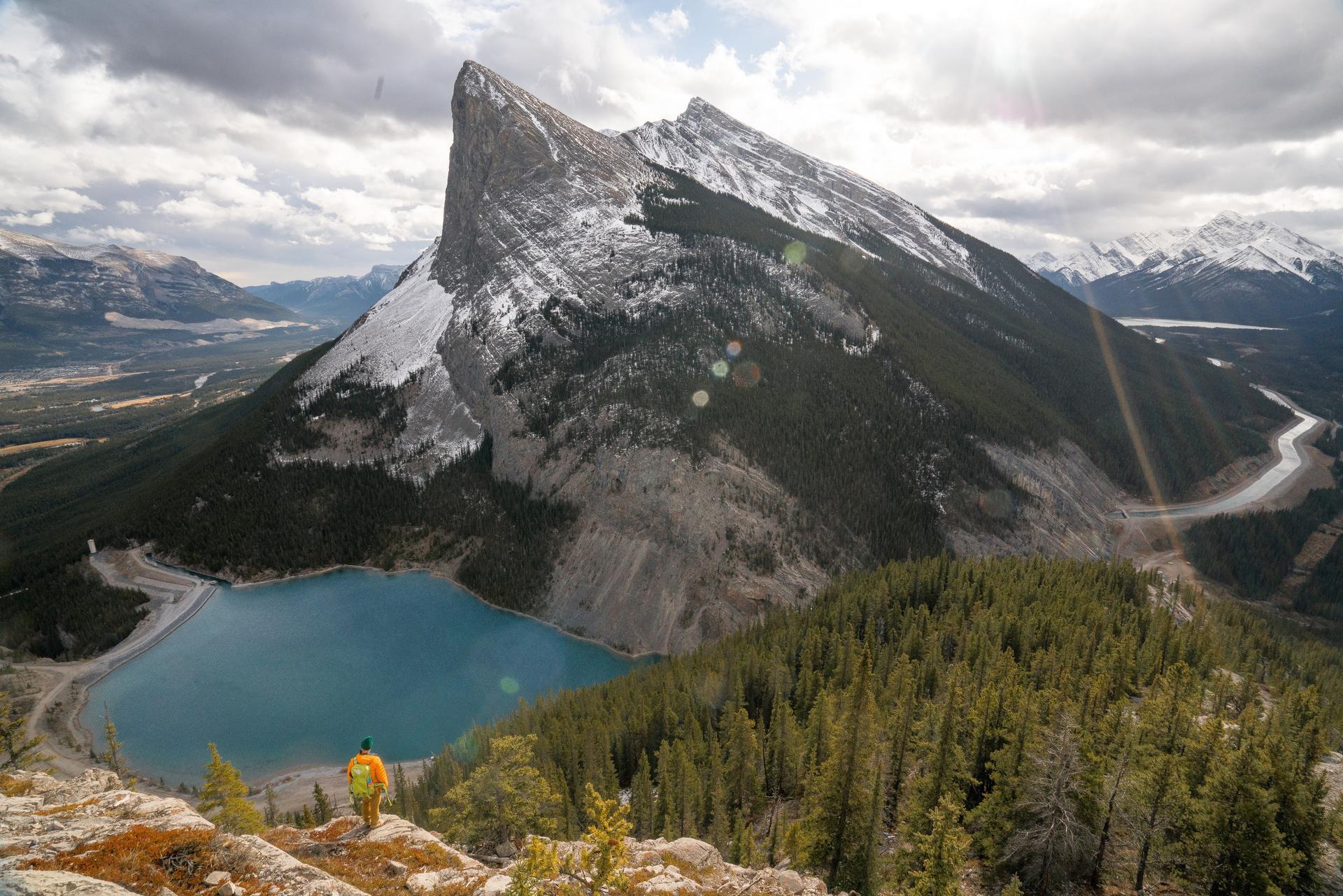 Mount Rundle
To go deeper into the landscape, test your mettle during the annual Grizzly Canmore Ultra Marathon and Relay in mid-October. Run 31 miles of forested trails on your own or team up with a crew for two- to five-person relays.
Banff and Lake Louise (16 miles/25-minute drive)
Expecting crayon-blue lakes, snow-mantled mountains, and forests that are seemingly a hundred hues of green and gold in fall? Banff and Lake Louise deliver all -- and then some. Get fully immersed into the spirit of mountain culture at the Banff Centre Mountain Film and Book Festival, which runs over nine days in October. More than 75 films will be screened, including world premieres, rounded out by author presentations and art exhibitions.
Banff Film and Book Festival
The splendor of Banff National Park, a UNESCO World Heritage site (Writing-on-Stone/??s?nai'pi Provincial Park was recently named Alberta's sixth site) will take your breath away, and there are ample ways to get your adrenaline flowing too. A route less traveled is undoubtedly the via ferrata (Italian for "iron road") that traverses the cliffs of Mt. Norquay. Choose from a range of guided tours that let you walk above the clouds.
Come down from the rush of the day with a massage or body scrub at the Post Hotel and Spa, a Relais & Ch?teaux property. Too relaxed to leave? Resume your mountain indulgence on site: dine on what Cond? Nast Traveler magazine's Gold List described as the "Best Food in the Americas," then cozy up in your cabin perched on the banks of the Pipestone River and drift off to sleep in front of the fireplace.
Jasper 180 miles/3.5-hour drive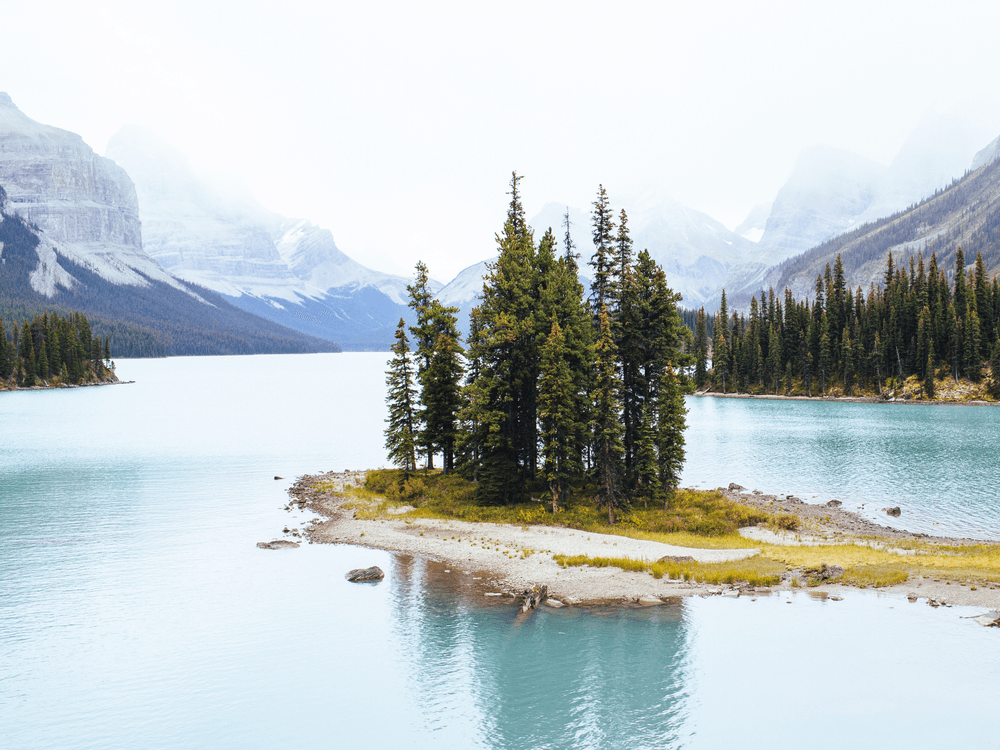 Linking Banff National Park and Jasper National Park (another UNESCO World Heritage site), is the Icefields Parkway, a 145-mile route punctuated by awe-inspiring glaciers, carved valleys, serrated mountains, misty waterfalls, and more. There's mystery and majesty around every turn, along with chances to spot wildlife (especially at daybreak or twilight) like grizzly and black bears, caribou, big-horn sheep, and mountain goats characterized by their shaggy white coats.
Elevate your already heady adventure on the Columbia Icefield Skywalk. This thrilling stroll along a glass-floored observation platform offers panoramas of the Sunwapta Valley and the Athabasca Glacier a dizzying 918 feet under you. Cocktails and canapes on the glacier? Until mid-October, guests of the new Glacier View Lodge can take part in life on the edge through an all-inclusive experience that involves touring the glacier and enjoying a three-course Canadian-inspired dinner, among other epic moments.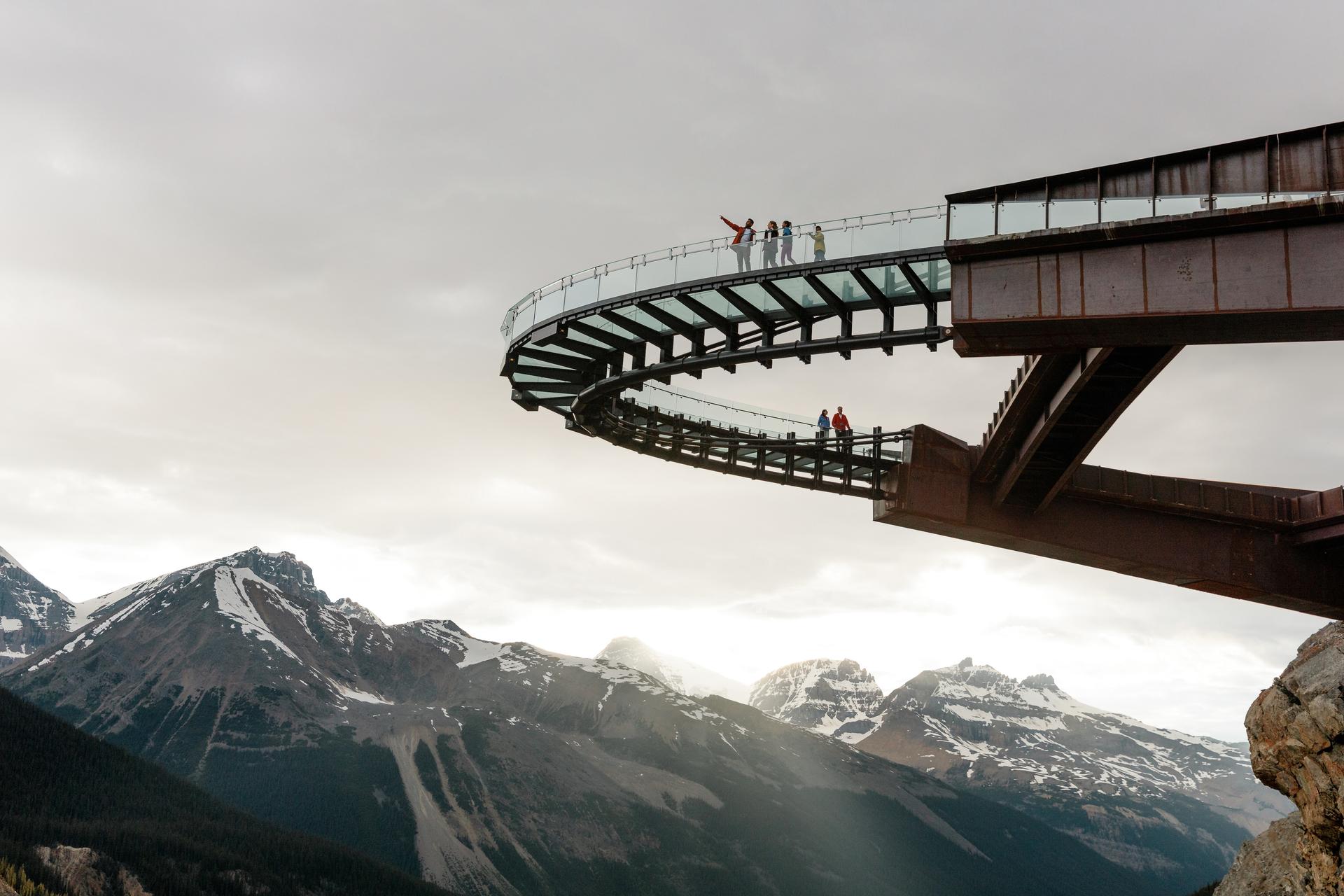 Columbia Icefield Skywalk
Ever wanted to paddle a handmade voyageur canoe? Join a tour of Pyramid Lake in Jasper National Park and skim across the clear water in silence that's only broken by the siren song of loons. Or if hiking is more your style, take a short but challenging 2.5-mile uphill guided excursion called "Peak Nic" that has a delicious twist. You get a gourmet cooking lesson on the summit and enjoy the spoils of your efforts amid jaw-dropping views.
All that fresh mountain air might tempt you to turn in early once night falls but you'd be missing out in a massive way. The park is world's largest accessible dark sky preserve, a unique feature that's celebrated in October during the 10-day Jasper Dark Sky Festival. It's a prime time to look through telescopes and take in astronomy events. Even better: there's a good chance that when gazing at the sea of stars, you'll see the northern lights, or aurora borealis, transform the darkness into streaks of emerald and gold.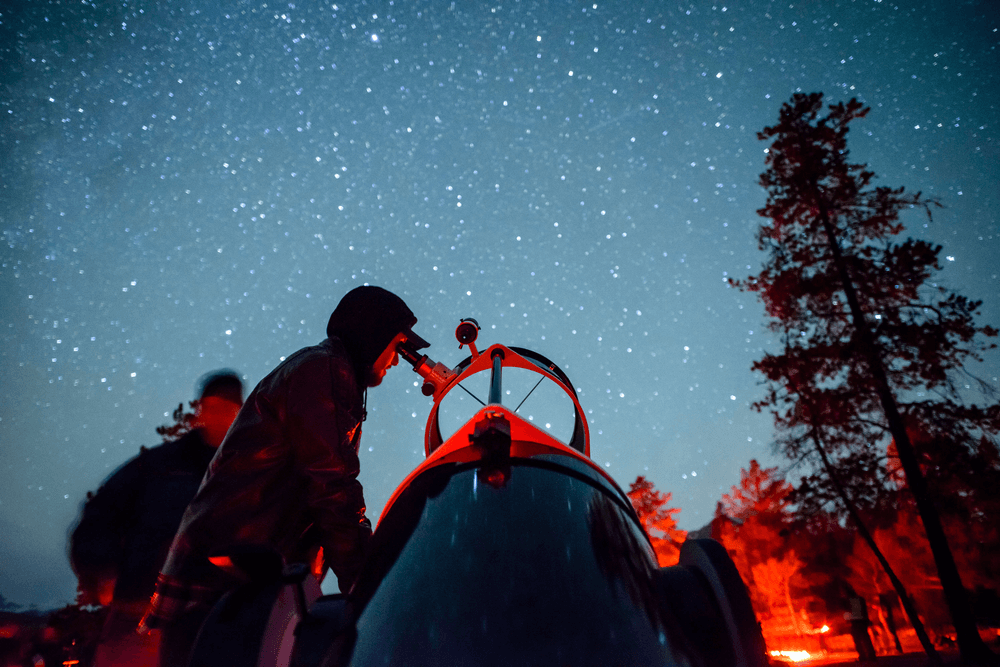 Jasper Dark Sky Festival
Edmonton (228 miles/3.75-hour drive)
Another push driving northeast of Jasper on Highway 16 takes you to Edmonton, the province's capital. The folks in this northern city, composed of eclectic neighborhoods, march to their own lively beat. Find out first-hand at the Edmonton International Film Festival (EIFF) in late September, which draws a global mix of films. All films screened are international premieres and EIFF is an Oscar-qualifying festival for short films.
The city is also an excellent place to explore art and indigenous landmarks like Turtle Rock Effigy Labyrinth in Louise McKinney Riverfront Park. Walk through this meditative contemporary work by Lea Dorion who brings together the Celtic labyrinth and turtle, a traditional indigenous symbol, representing the relationship between Canada's first peoples and European settlers. Another art installation that chronicles Edmonton's more recent roots is the outdoor Neon Sign Museum. Stroll by anytime to see the wall of glowing historic signs from businesses such as Colonel Mustard's Canteen and the Pantages Theatre.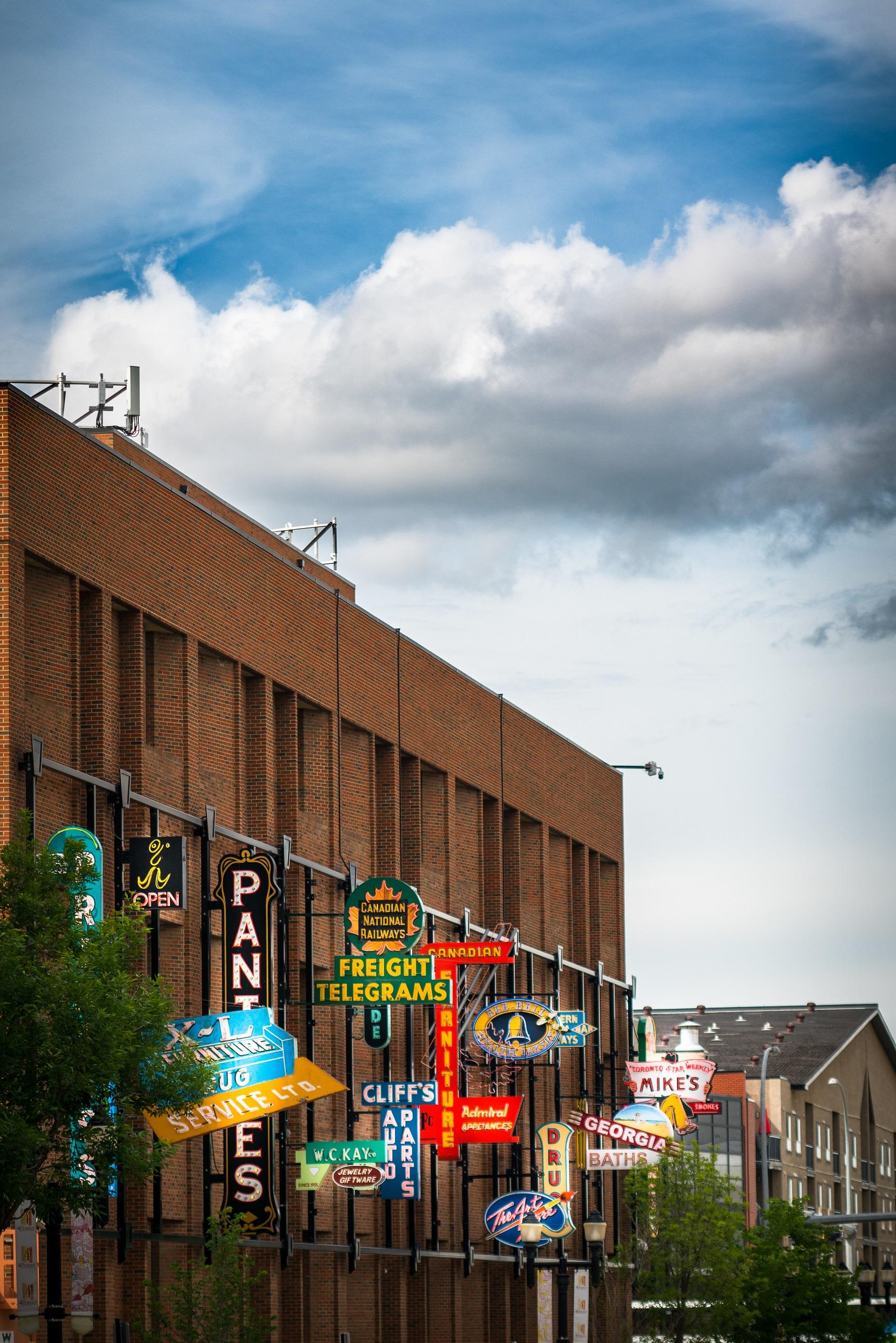 Neon Sign Museum
While arts and culture abound in Edmonton, creativity is also channeled in its culinary and craft beer scenes (take a tour of the city's breweries). New restaurant B?ndok is a celebration of community, from the people to the seasonal ingredients that go into each dish, like the pan-roasted hen with birch syrup-miso glaze. Despite its name's rural reference, this downtown establishment was recognized by En Route magazine on its 2018 list of best restaurants in Canada.
Keep the good vibes going at the ultra-cool Crash Hotel, where playfulness is not only encouraged, it's built into the property's design. Located in the arena district, the 1904 edifice is an alluring mashup of historic charm and hipster boutique. Think retro posters, rock star-worthy suites (plus bunk beds), a thrift shop and vintage-style bar and cafe.
Red Deer (96 miles/1.45-hour drive)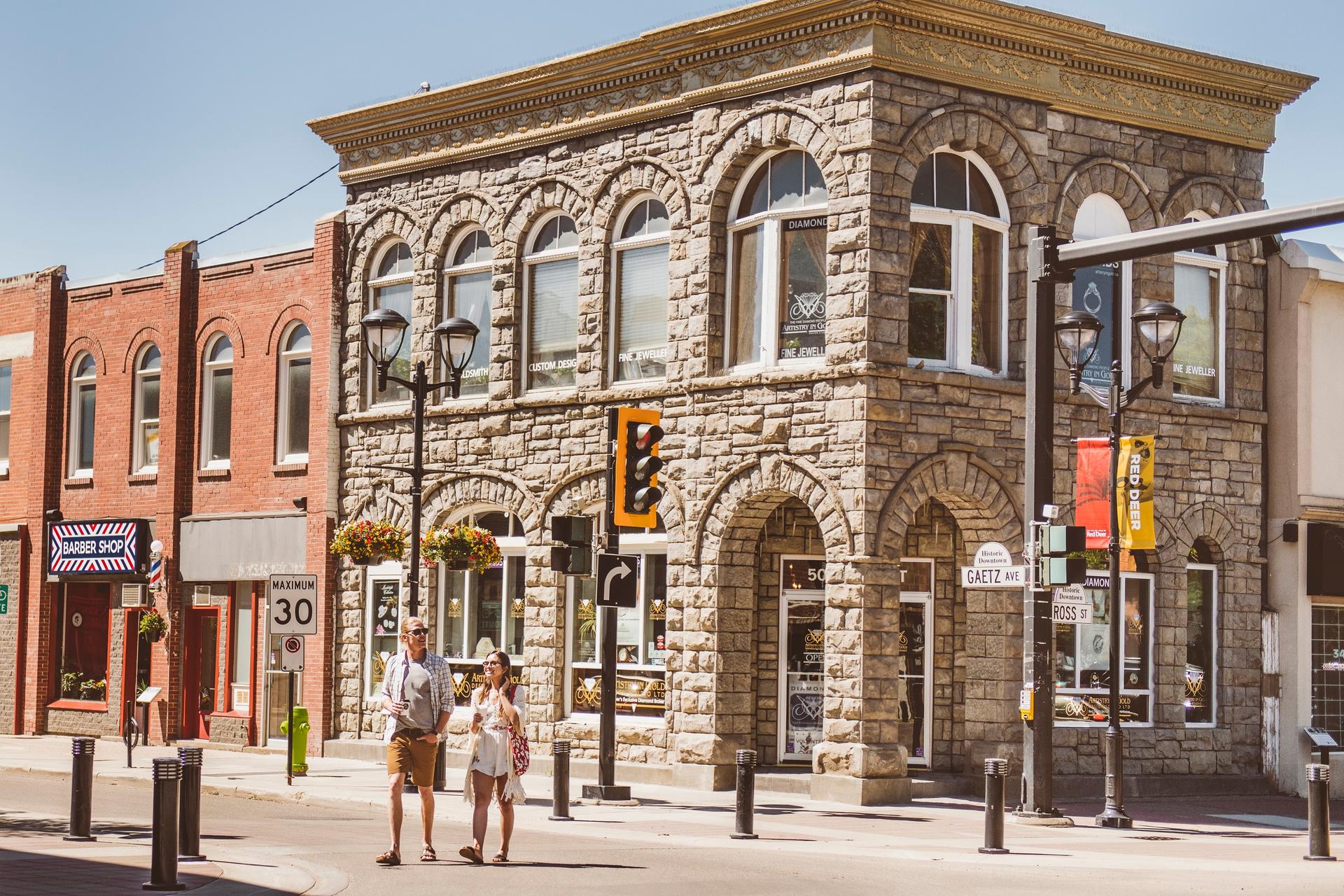 Complete your circle route back to Calgary, stopping in Red Deer along the way. This community is underpinned by agriculture, which means autumn is an ideal time to tackle a massive corn maze. If you're looking for something even more exciting, go skydiving at nearby Innisfail. First-timers can jump in tandem and experts can fly 14,000 feet above a patchwork of fields. Whatever you do, don't miss out on visiting Troubled Monk brewery. You're in the heart of malt-barley country after all. Take a tour of the operations, then find a seat in the taproom, which serves brews like the Pop Top Pale Ale, Kvass Bread Beer, and Badlands Sour Brown Ale.
Plan your trip to Alberta at the Travel Alberta website.