An insider's guide to Whistler Village
Skiing and snowboarding, mountain biking, and hiking -- those are the top reasons people from around the globe flock to Whistler, British Columbia.
Most people have heard that Whistler Blackcomb is one of North America's largest ski resorts. But the charming, Euro-style, pedestrian-only village at the base of the twin mountains is also a huge draw. Curving stone walkways, little bridges, artful landscaping, lots of trees, and flowers set the scene. In winter, it becomes a wonderland with snow-frosted trees and twinkle lights. Just as pretty under leafy green summer trees or a white dusting of December powder, Whistler is a casual, friendly, fun-loving place where people stroll, shop, dine, and gather at outside patio tables to meet friends, sample the local micro brew, and listen to live music. Make time apr?s-adventure for all there is to do in the Village -- because there's plenty.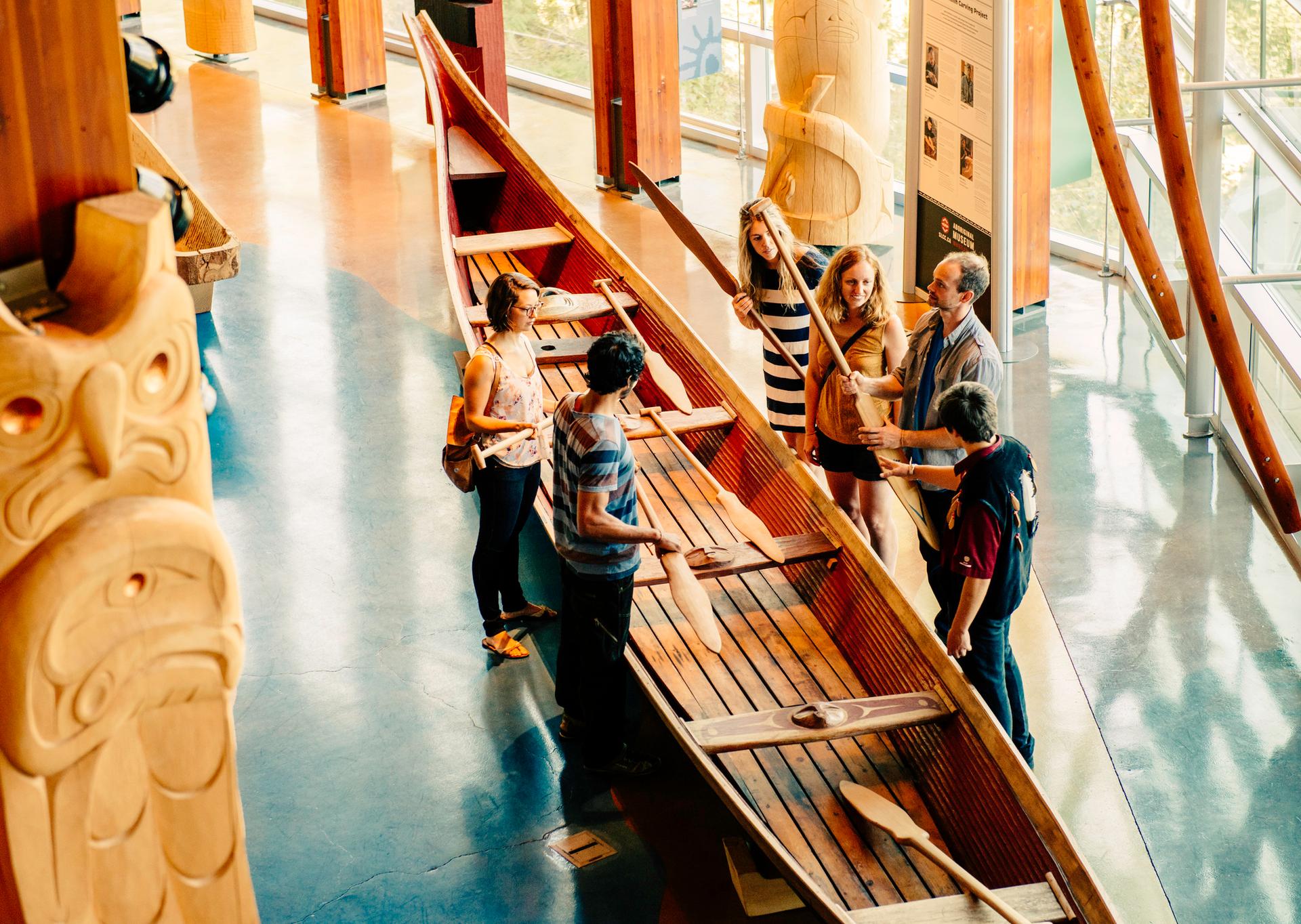 Squamish Lil'wat Cultural Centre's Ambassador Guided Tour
Learn about local First Nations art, history, and culture at the modern, light-filled Squamish Lil'wat Cultural Centre. With thoughtfully curated carvings, canoes, weavings, masks, sculptures, and interactive exhibits, plus an outdoor longhouse, it's a real gem. Try indigenous fare at the caf?, pick up a handcrafted souvenir at the gift shop, or take a guided tour (hourly).
The first built in Canada, Lost Lake PassivHaus (Passive House) showcases state-of-the-art, energy-efficient (passive-solar) architecture, using 93% less energy than a traditional home. Doubling as the Nordic ski lodge in winter, it's at the entrance to Lost Lake Park, where you'll want to take a stroll in any case.
Whistler has a buzzing art scene, with lots of artists and galleries, paintings, sculpture, and mixed media, including Adele Campbell Fine Art and Fathom Stone Art Gallery. Everyone's talking about Audain Art Museum and its angular building, which debuted in 2016 and houses historic First Nations carvings, modern works, and iconic paintings by some of Canada's biggest talents, including Emily Carr and E.J. Hughes.
The Village - credit: Tourism Whistler/Mike Crane
The two things you want to do in the Village are people-watch and join the rowdy nightlife. To orient yourself, there's the Village proper, Village North and Upper Village -- all linked by the pedestrian-only Stroll.
Pull up a chair in Village Square at an outdoor patio any time of year, day or night. There's often live music, DJs, entertainment, and seasonal outdoor markets. Dubh Linn Gate is a hot spot, with Irish comfort food and 25 draught beers. Ditto for wine bar Basalt, a salumeria (salami specialist) with cushy patio couches. Once the sun goes down, hit the huge patio at Merlin's Bar and Grill in the Upper Village. You'll love the log wall and moose head d?cor. Another classic is Longhorn Saloon & Grill for party, nachos, and beer by the outdoor gas firepit. Take a look at this bar guide for further inspiration.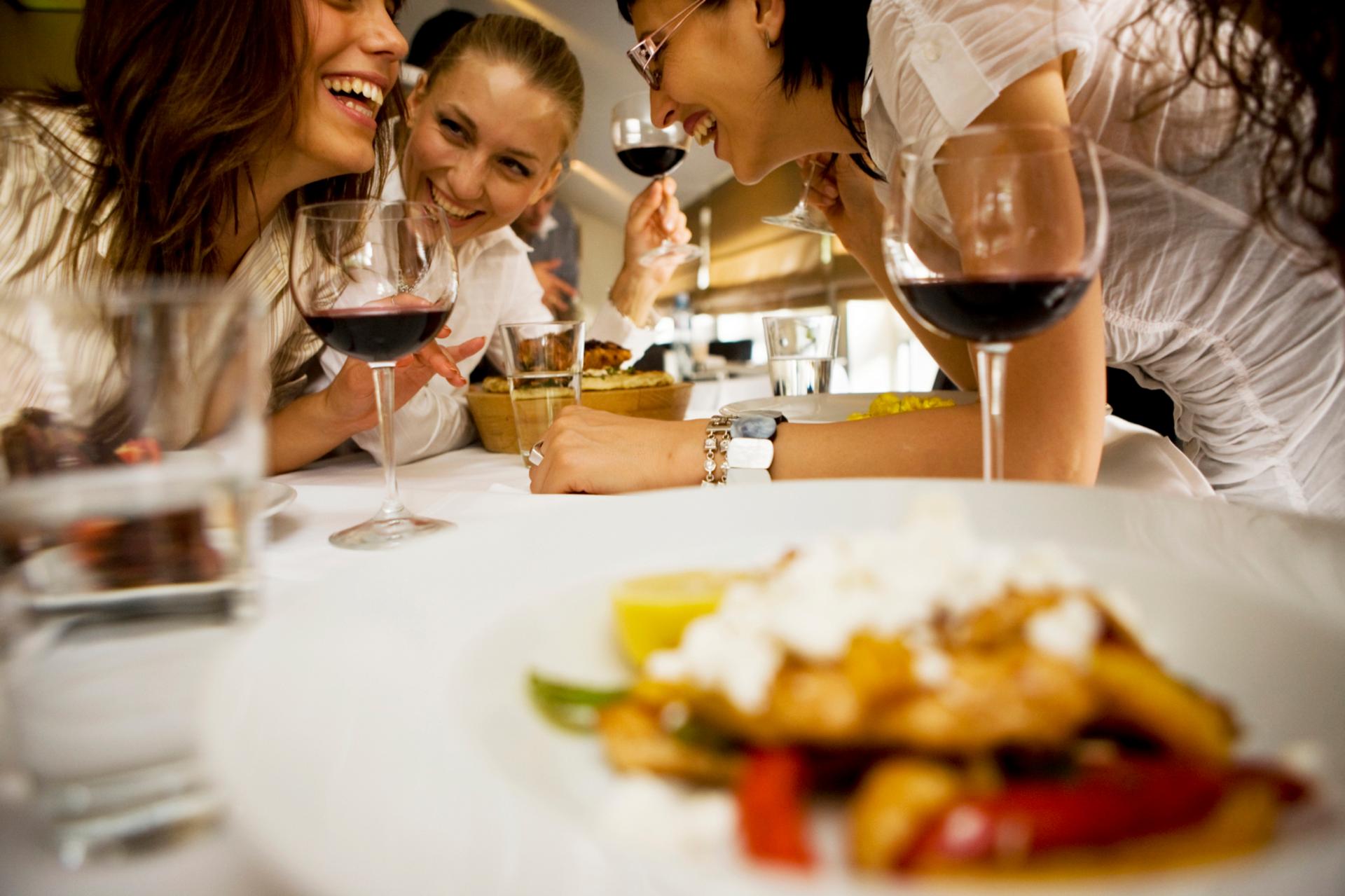 Whistler Tasting Tours' Finer Things Dinner Tour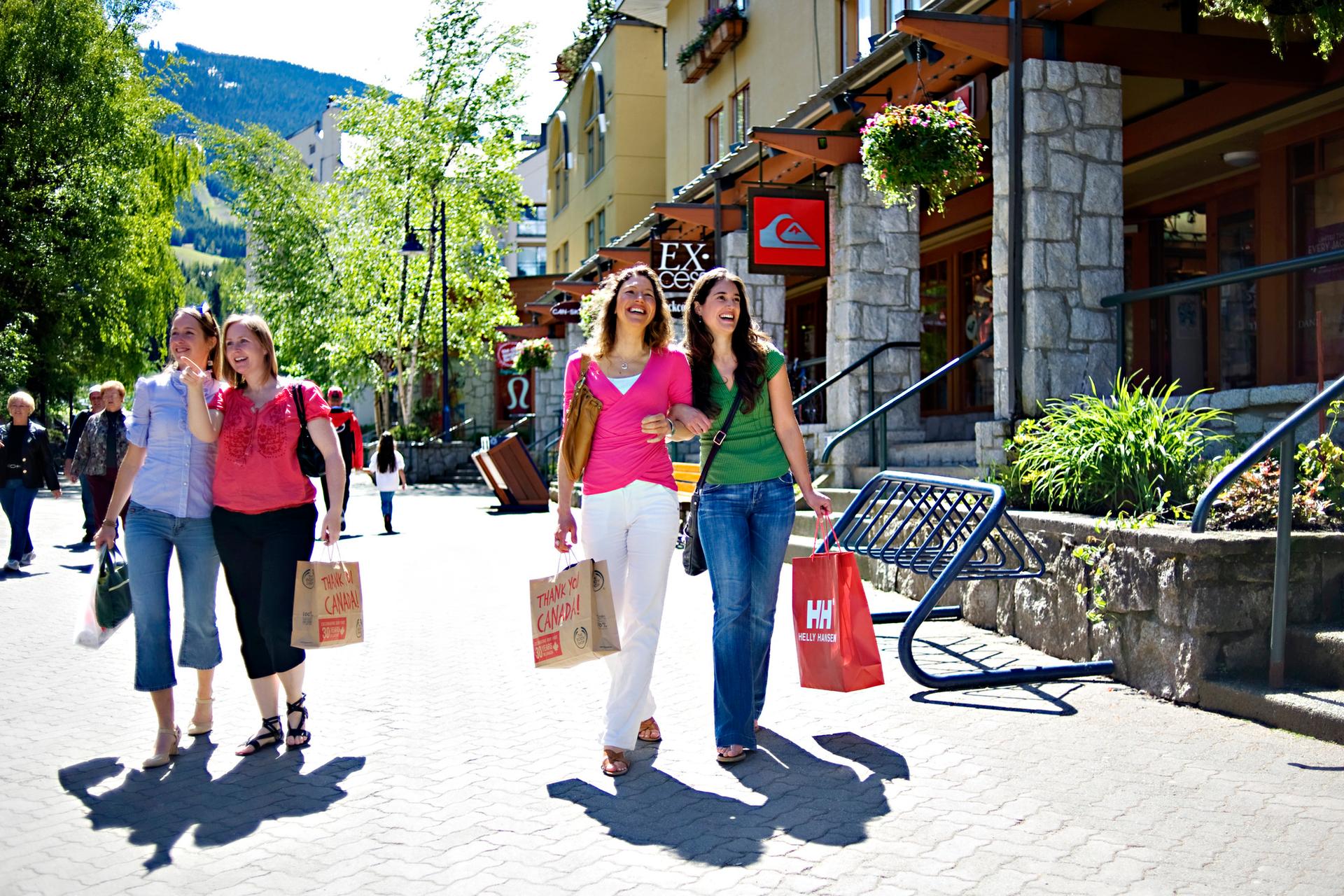 Shopping in Whistler Village - credit: Tourism Whistler/Chad Chomlack
Retail therapy is big in this stylish town. Maybe you're looking for trendy new ski pants or a function-meets-fashion sports top, or maybe you're just looking. The Village has 200 shops, boutiques, galleries, jewelers, garment and gear specialists to keep you busy. Expect big names like Patagonia and Helly Hansen, and local favorites like Armchair Books. You may need to book that spa treatment at the Westin to recover.
Winter or summer, spring or fall, Whistler's waiting for you -- and you can be sure something fun will be going on. Just grab a map and get going.
What else is there to do in Whistler? Lots. Find more at the Tourism Whistler website.
What else is there to do in Whistler? Lots. Find more at the Tourism Whistler website.