How to experience New Brunswick & Nova Scotia like on Vacations of the Brave
Sitting on the east coast of Canada, the provinces of New Brunswick and Nova Scotia are host to endless coastal beauty, delicious seafood, and a unique, musical mixture of Gaelic and French cultures. In Vacations of the Brave, Eric and Corey, a transgendered father and daughter, travel there from Southern Michigan. They fish for lobster, call to seals, dance a jig and, most importantly, find the acceptance they are seeking. 
Coastal culture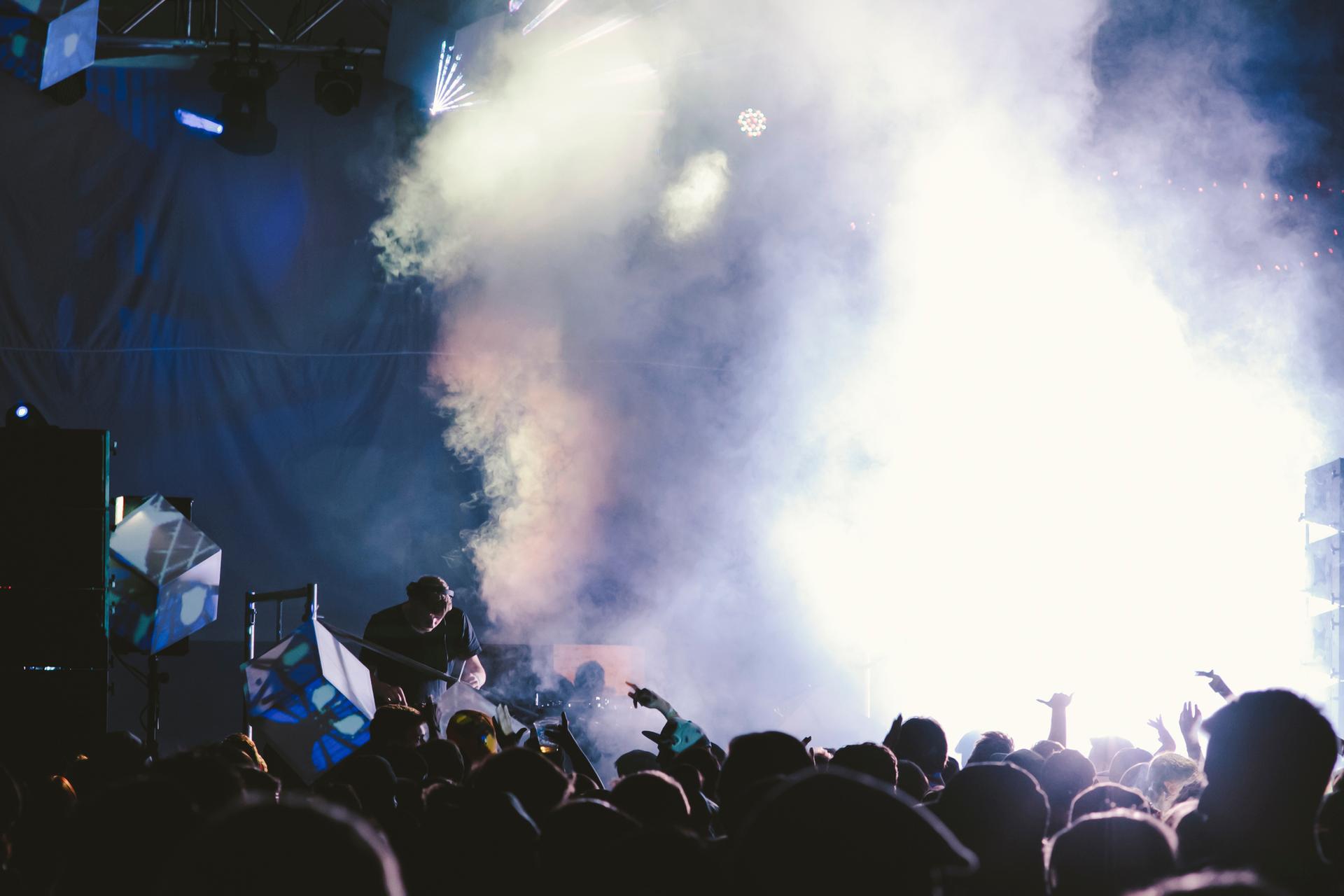 Nova Scotia's Saltbox Brewery hosts musical performances all the time.
There's a definite commitment in the Canadian Maritimes to maintaining their deep-seated Irish, Scottish, and French roots. That commitment manifests itself manifests itself in a few ways: a dedication to the preservation of culturally significant sites and buildings, an absolute love of Gaelic and Acadian music and traditions, and a general joie de vivre and openness that makes it an extremely special place for travelers.
The Saltbox Brewery is a perfect example of this spirit. Located in an iconic heritage building in Mahone Bay, Nova Scotia -- and a quick drive from the UNESCO World Heritage town of Lunenburg-- the brewery is dedicated to producing small batch, high-quality beer, and then sharing that beer alongside some incredible music. If you want a taste of local flavor and local music, this is the place to be.

Halifax is another an amazing city for music fans. The landmark Carleton Music Bar & Grill, the underground Seahorse Tavern, and the more indie-focused Marquee Ballroom are three great venues you won't want to miss in the Nova Scotia capital. Or, for a different type of music, head to Caraquet for an Acadian Tintamarre: a traditional parade where people use pots, pans, spoons, and just about anything else to fill the streets with noise. The Grand Tintamarre of the Acadian Festival happens annually on August 15th, and also features more traditional music you can dance to.
But for the ultimate cultural experience in either province, try to get invited to a Ceilidh, or Kitchen Party. These events, usually hosted in someone's house, typically feature live folk music and a full night of drinking. They're the best time you'll have in the Maritimes.
Ocean to table dining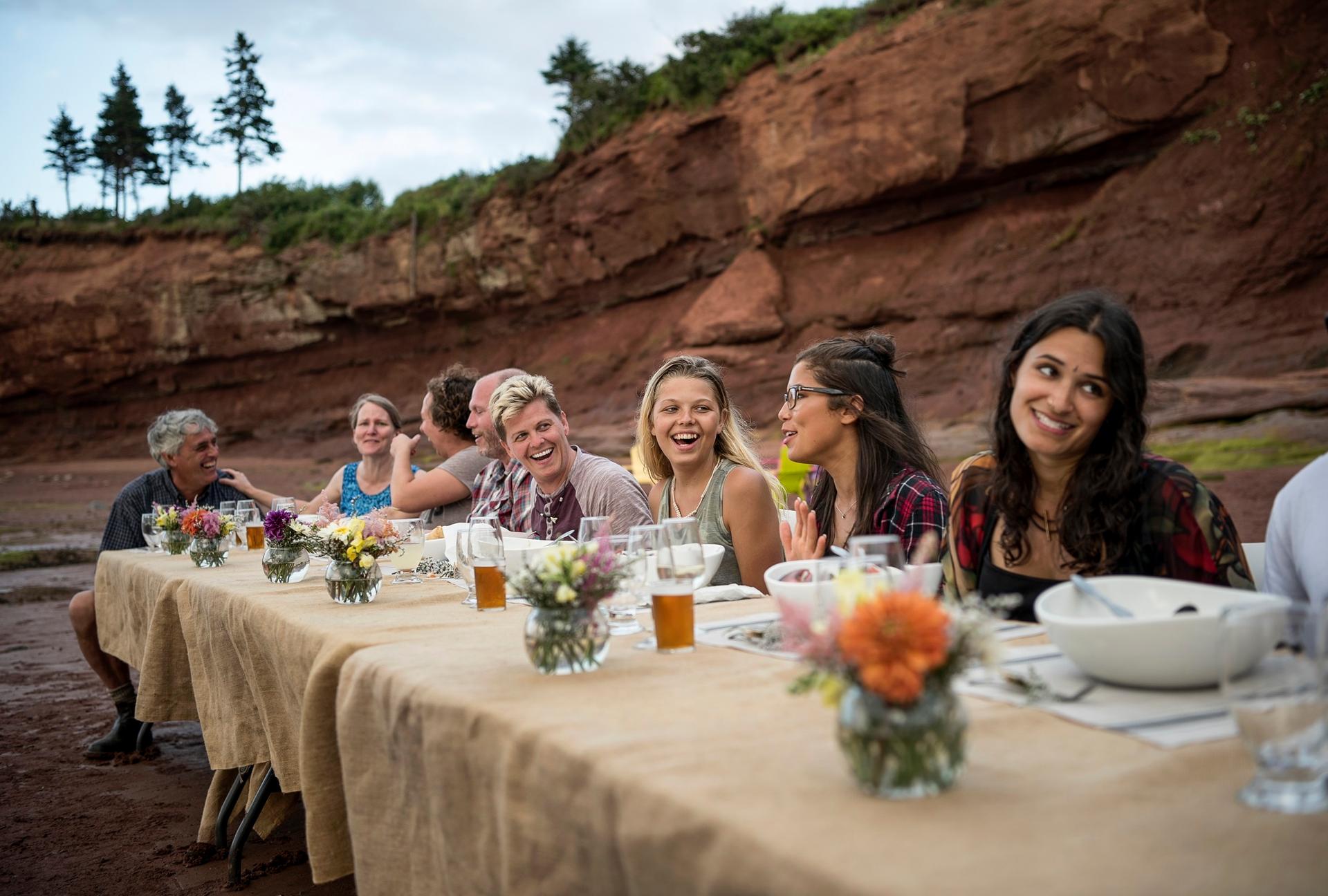 Dining on the Ocean Floor in Nova Scotia.
Being located on the ocean certainly has its perks, and seafood may just be at the top of the list. Both of these provinces have incredible culinary communities, and you can have your fill of the freshest lobster, scallops, fish, and more -- often the very same day they're caught. You can essentially follow the coast, stopping in each town or city, picking restaurants at random, and sampling the daily special, without ever being disappointed.
Prefer to plan a little more? Head to Alma, New Brunswick, and grab a fresh lobster from the Alma Lobster Shop or Collins Lobster Shop, buy yourself a cracker, and leave no meat behind. Or, stop in at any of the local restaurants and let someone else do the hard work for you. (Be sure to pop into the Holy Whale Brewery while you're there.)
In Nova Scotia, you can have a seafood feast in a location where just hours before would have been underwater. Dining on the Ocean Floor is a culinary adventure that takes place in Burntcoat Head Park in Nova Scotia, which sites on the Bay of Fundy -- home to the highest tides in the world. There, you'll learn about the wild edibles of Nova Scotia, and enjoy a lunchtime seafood feast and a three-course dinner at an elegant long table right on the ocean floor at low tide, before ending the day with a campfire as your dining room is slowly covered by water.
The world's highest tides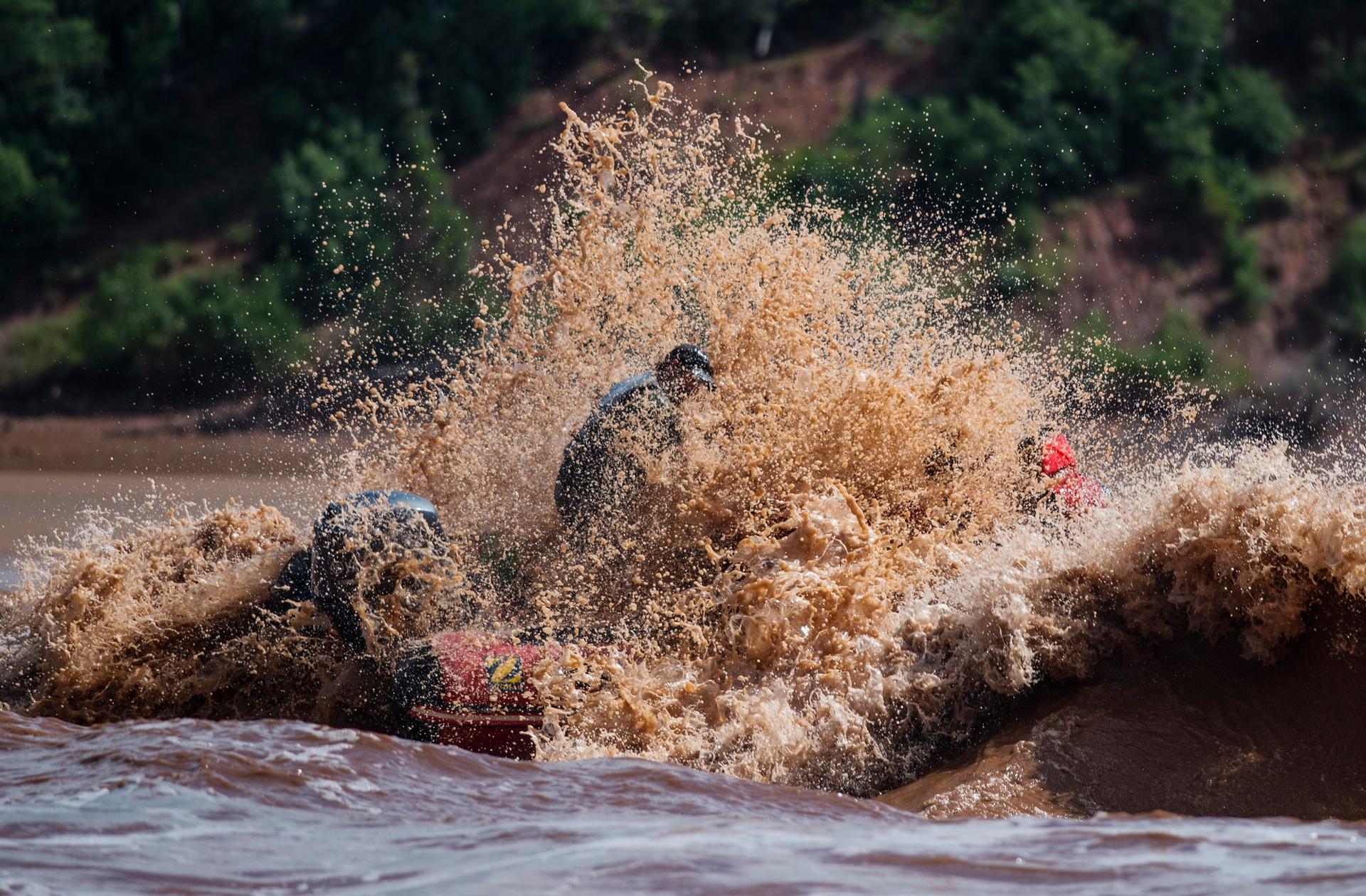 Tidal bore rafting the Shubenacadie River.
While we're on the topic, the Bay of Fundy is not to be missed on any trip to the Maritimes. One hundred and sixty billion tons of water move in and out of the bay twice per day -- enough to fill the Grand Canyon. There are a number of ways to enjoy this natural wonder firsthand.
Nowhere is the phenomenon more pronounced -- as Eric and Corey experienced -- than at the Hopewell Rocks, in New Brunswick. These unique rock formations were carved by tidal erosion over thousands of years. In the morning you can paddle a kayak around the same sandstone formations that only six hours later will tower 52 feet above your head.
Want something a bit more adventurous? Tidal bore rafting may be the way to go. The tidal bore is essentially a big wave that appears with the reversing of the river's current by the enormous push of water from the Bay of Fundy. This phenomenon is truly something to behold, and behold you can on the Shubenacadie River in Nova Scotia. Shoot the river rapids in a raft or a boat for an adrenaline rush, and then get real messy sliding through the riverbanks of silky-smooth mud (just like Eric and Corey). And if you enjoy some wildlife with your boating, the Bay of Fundy is also an amazing place to see whales.
Want more information on New Brunswick?
Want more information on Nova Scotia?