The top honeymoon destinations in Canada
There's lots to love about Canada. From sandy beaches for swimming and surfing to lush wineries ideal for sipping and strolling. Newlyweds can escape for a relaxing day at the spa or spend a romantic evening dining in a French-speaking city. Wherever you go, you're guaranteed to fall head over heels with these top honeymoon destinations in Canada.
Retreat to the rainforest and beaches in Tofino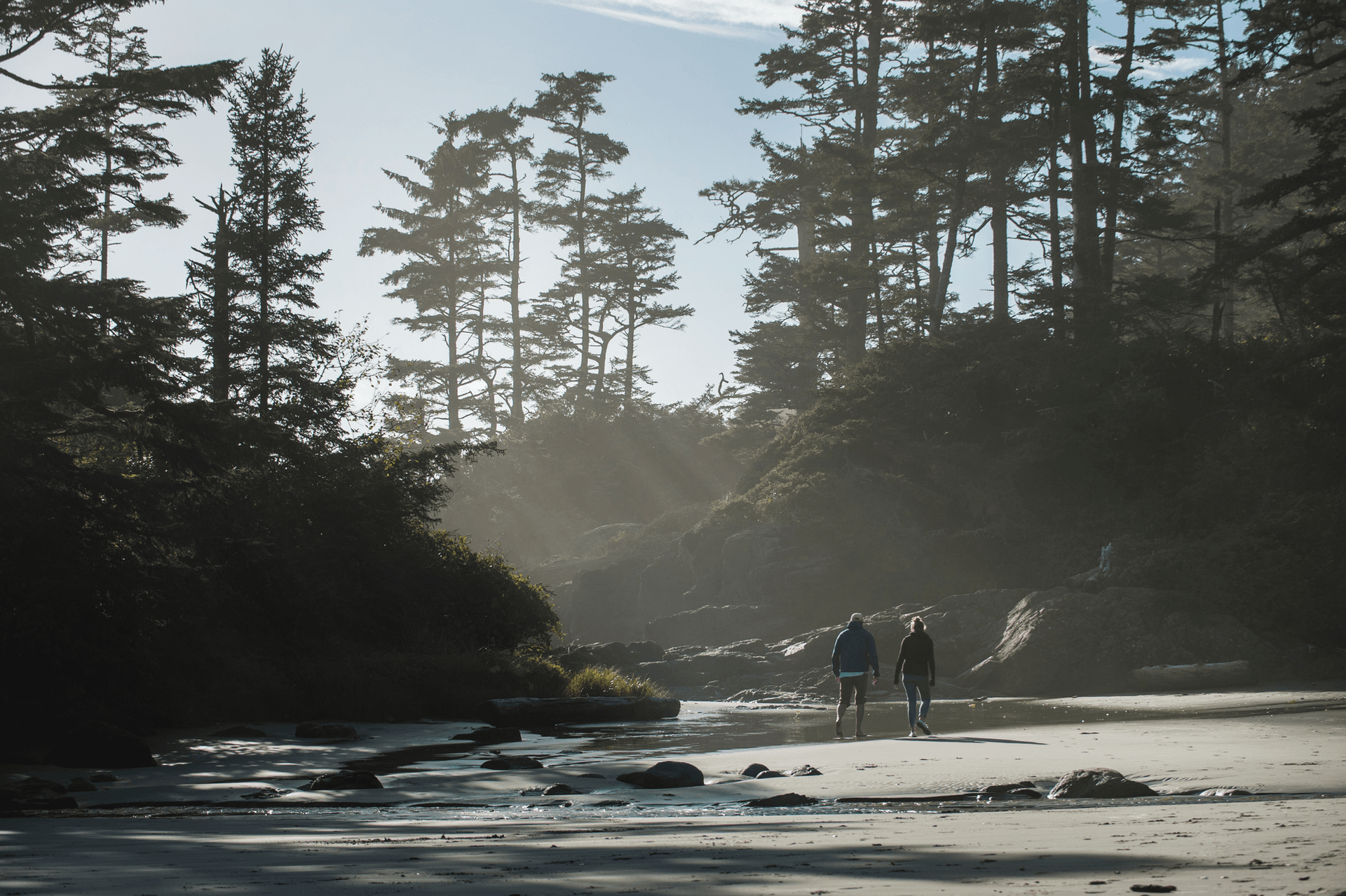 Cox Bay, Tofino, British Columbia – credit: Brian Caissie
With its strands of sandy beaches and ancient rainforests, the village of Tofino on the wild West Coast of Vancouver Island is an achingly gorgeous honeymoon getaway. This natural playground nestled within a UNESCO Biosphere Reserve offers a mix of raw and romantic experiences year-round. Cuddle up during storm-watching season and feel the thrill of seeing colossal waves crest over curving beaches. Adrenaline-seekers can slip on a wetsuit and surf the swells; Tofino, after all, is Canada's surf capital. Land lovers may prefer to unwind by walking hand-in-hand through old-growth forests, inhaling the aroma of evergreens. After a day filled with adventure, get a good night's rest at the Wickaninnish Inn on Chesterman Beach or in safari-style tents at Clayoquot Wilderness Resort -- both are luxurious Relais & Ch?teaux properties.
Sip superb wines in charming Niagara-on-the-Lake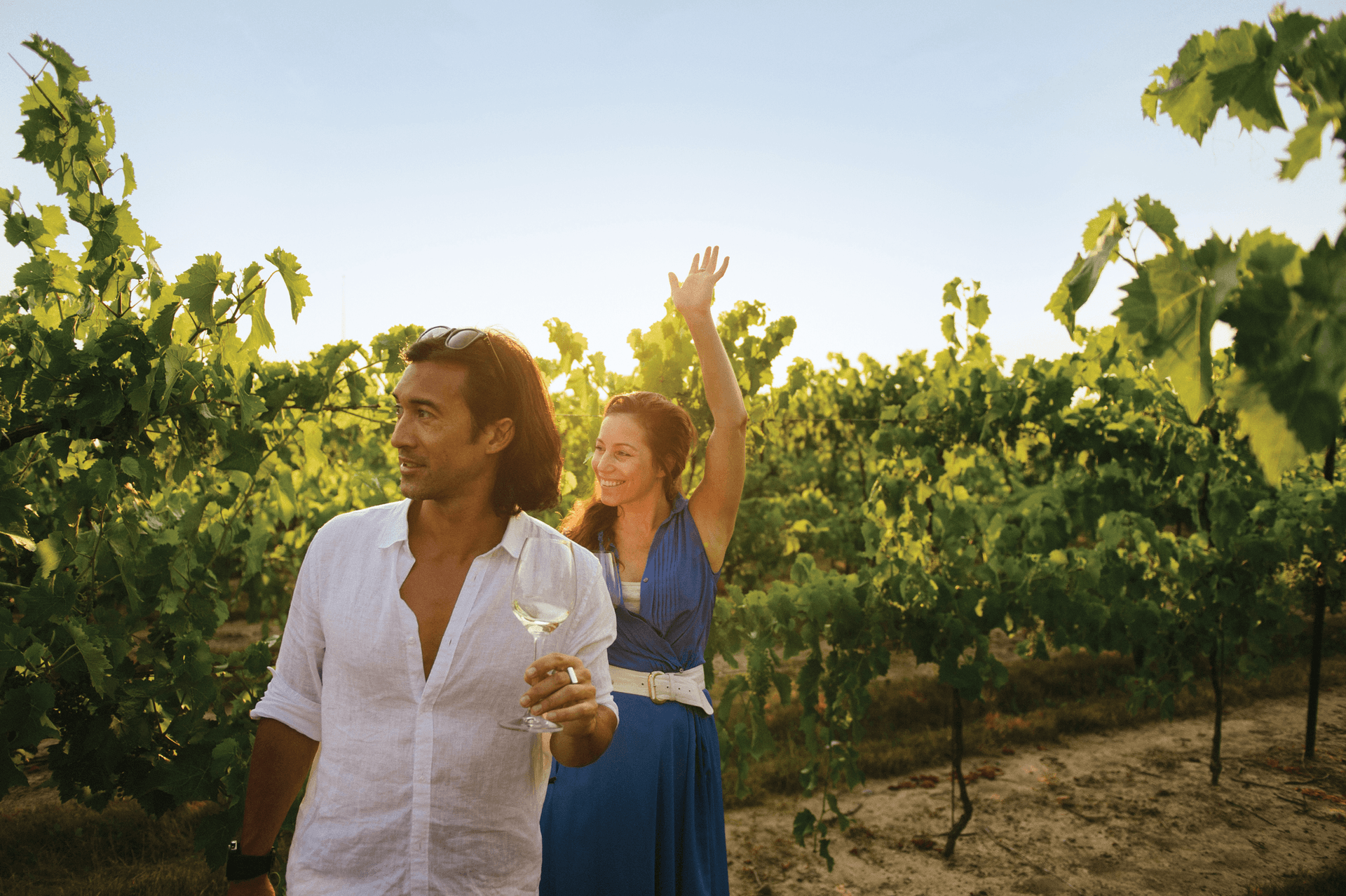 Inniskillin Niagara Estate Wines, Niagara-on-the-Lake, Ontario – credit: Canadian Tourism Commission
While Ontario's horseshoe-shaped falls get ample attention, honeymooners will want to drink in the vineyard views at charming Niagara-on-the-Lake. Located on the shores of Lake Ontario, this town and its surrounding areas are awash with more than 40 wineries producing award-winning bottles from pinot noirs and ros?s to sparkling rieslings and decadent ice wines. Toast your marriage during a private tour and tasting and take time out for a quiet bike ride or hike through the vineyards. It's not unusual to see lovebirds snuggled up in horse-drawn carriages enjoying the crush-worthy atmosphere that makes Niagara-on-the-Lake a memorable honeymoon destination in Canada. 
See the otherworldly northern lights in Whitehorse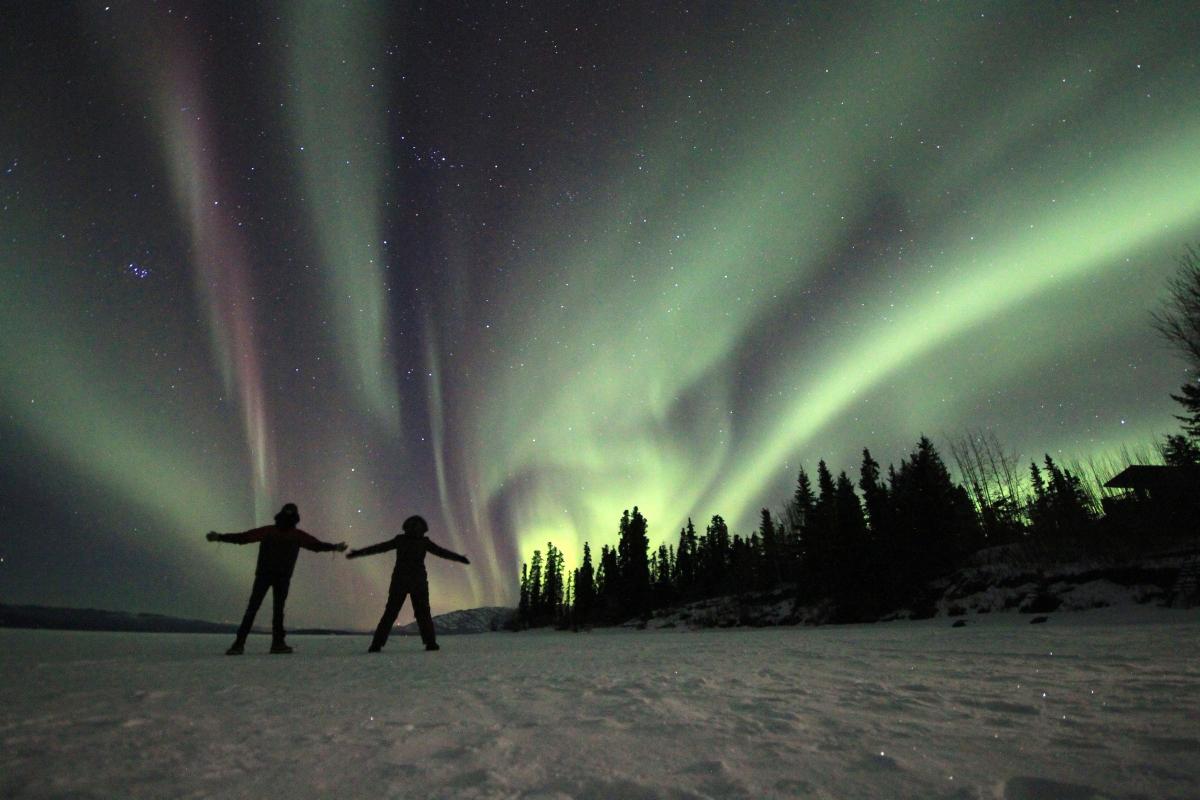 Northern Lights, Whitehorse, Yukon – credit: Ines Goovaerts
There's electricity in the air up north in Whitehorse -- the capital of the Yukon Territory and an undeniably exotic honeymoon destination in Canada. Think long and lazy spa days in the land of the midnight sun and super-charged nights watching the northern lights swirling in the winter skies. It's enough to make anyone swoon. Nature therapy goes deep north of 60 at the Northern Lights Resort & Spa, a honeymoon hideaway 20 minutes from Whitehorse with cozy log chalets outfitted with fireplaces. Couples can warm up in the outdoor Jacuzzi before luxuriating in a private sauna session, followed by a sumptuous three-course meal. For another quintessential Canadian experience that's sure to get hearts pumping, go dog sledding through this winter wonderland.
Be seduced by French culture in Quebec City
Saint-Louis Forts and Chateaux National Historic Site, Quebec City, Quebec
A distinctly Parisian-appeal awaits honeymooners in Quebec City, the capital of the province of Quebec and a French-speaking cultural hotspot rich in history. Newlyweds seeking a romantic honeymoon in Canada are sure to find bliss in this birthplace of French North America. Spend a dreamy day strolling Petit-Champlain's cobblestone streets and gazing at buildings that retain French architectural influences and it's easy to understand why Old Quebec is a UNESCO World Heritage site. More European-style charm abounds in Quebec City's award-winning restaurants serving decadent French-Canadian cuisine. But to truly be seduced by the city, stay overnight at the historic Fairmont Le Ch?teau Frontenac, a castle-like hotel that boasts breathtaking views of the St. Lawrence River.
Heighten your senses at wild Fogo Island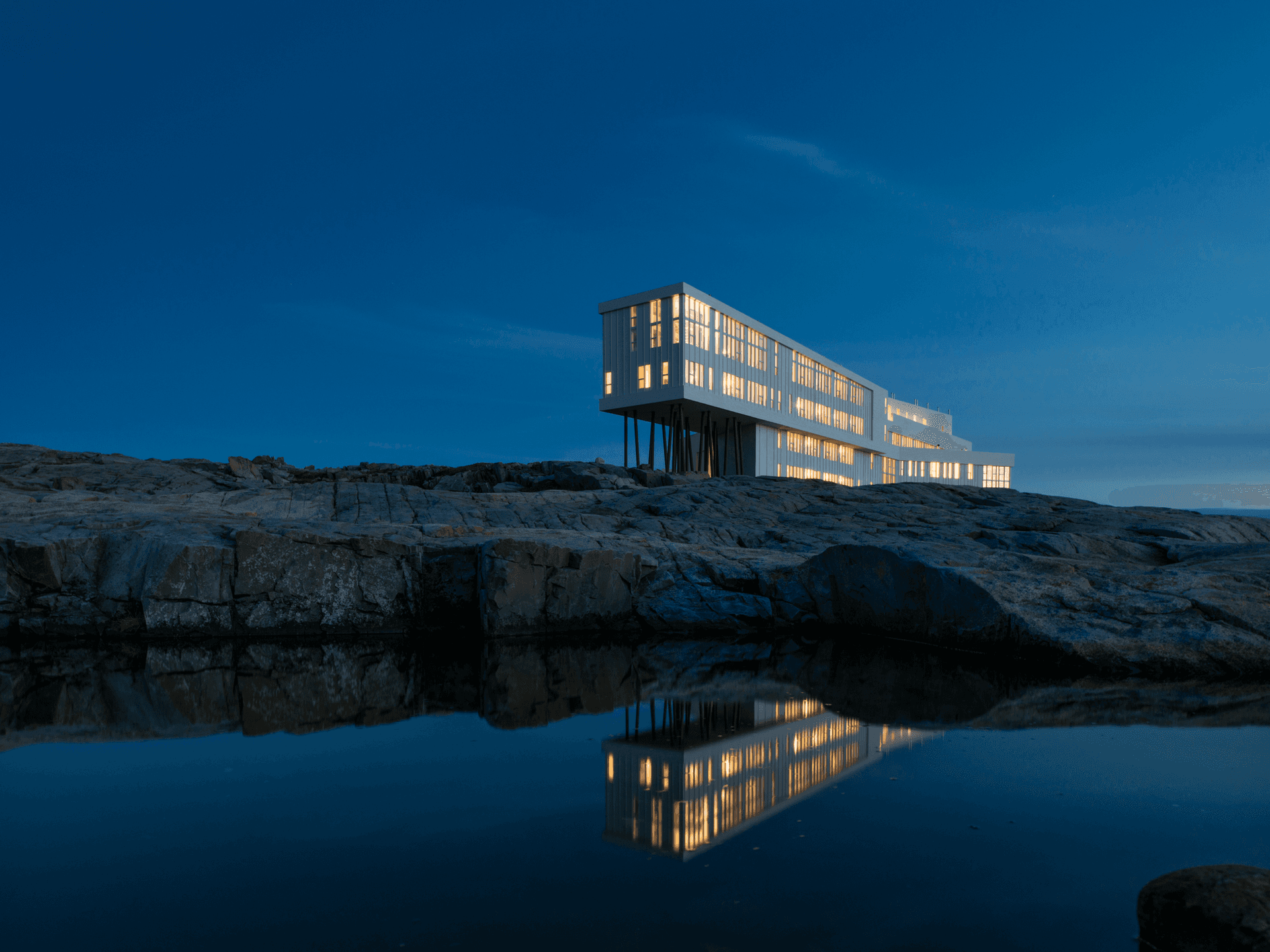 Fogo Island Inn, Newfoundland and Labrador – credit: Alex Fradkin
"The Rock," as the province of Newfoundland and Labrador is affectionately nicknamed, is a diamond in the rough, sparkling with gems like Fogo Island Inn. This paradisiacal place perched on an island in the North Atlantic is a marriage of old and new. Newlyweds will feel their senses heightened at this internationally acclaimed inn, whether spending together time contemplating contemporary art or chilling in the rooftop hot tubs. And with seven short, but distinctive seasons, there's much to marvel at when exploring Fogo Island's raw, jaw-dropping beauty. Couples can spot seals slumbering on ice floes, enjoy bonfires on the beach, and indulge in seafoods boil-ups. Wherever you wander, this honeymoon experience will last a lifetime in your hearts.