The top 10 attractions in Manitoba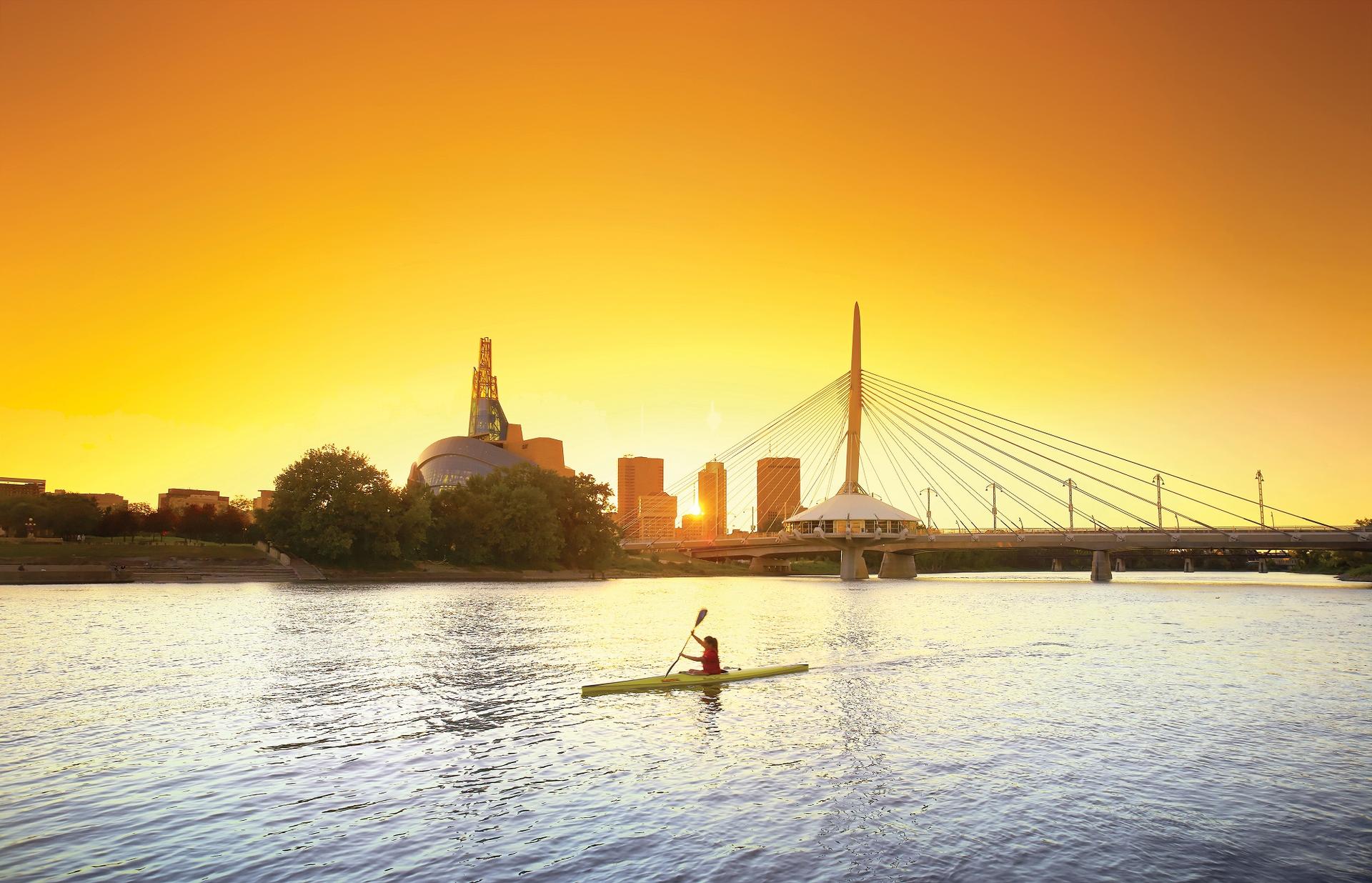 Museums, mysteries and the Mint: jump right into the cultural experiences that define the capital city of this prairie province.
Canadian Museum for Human Rights - Credit: Tourism Winnipeg/Dan Harper
Canadian Museum for Human Rights
One of the most eye-catching buildings in the entire country is Winnipeg's Canadian Museum for Human Rights. The shining structure of curved steel and glass is really something to behold on its own, but it also houses a powerful collection of 10 core galleries housing exhibits that force you to think about the human experience and your own place in it. This is the only museum in the world devoted solely to human rights awareness and education, and during your visit you'll come to learn about Indigenous perspectives on rights, the Holocaust and other genocides, how to break the silence and inspire change, and more, all through a uniquely Canadian lens.
The Forks National Historic Site - Credit: Travel Manitoba
The Forks National Historic Site
How many attractions can claim to have been a major meeting place for over 6,000 years? For thousands of years, Aboriginal Peoples stopped at what is now The Forks National Historic Site on the banks of Winnipeg's two major rivers. Today, the Forks is a nine-acre hub of shopping, dining and entertainment that is popular among locals and visitors both. Take a tour to learn the rich history of the site, or stop by the sculptures, stone pictographs and other displays that tell its story. Grab a seat in the riverside amphitheater and take in a free concert, skate or canoe the frozen river (depending on the season) and then treat yourself to a meal at the market. There's really too much going on to include in a paragraph, so you'll have to see it for yourself. 
The Manitoba Museum
The Manitoba Museum
The Manitoba Museum is the largest museum in Winnipeg, and its scope is as big as its collection. Nine permanent galleries showcase everything from a full-size 17th century ship that you can actually explore to a recreation of early bison hunts. The planetarium recreates the current night sky, giving you a panoramic view you won't forget. Regular touring exhibits also ensure a fresh, unique experience every time you visit. If you enjoy a good learning experience, a walk through the Manitoba Museum will help you up your game in history, astronomy, science and culture. Not too shabby for one afternoon.
The Manitoba Legislative Building - Credit: Heartland International Travel and Tours
The Manitoba Legislative Building
If you enjoyed the Da Vinci Code or National Treasure, you're probably going to want to make a pit stop at the Manitoba Legislative Building. The building also has the qualities of a beautiful government building, from a grand staircase to beautiful statues (in this case, of twin bison), and all the classic trappings. But hidden throughout this building are hieroglyphics, masonic symbols, numeric codes and secrets that will leave you stumped. Occult links, sphinxes, ancient temples and more will be discussed and explained on a Hermetic Code Tour of the building.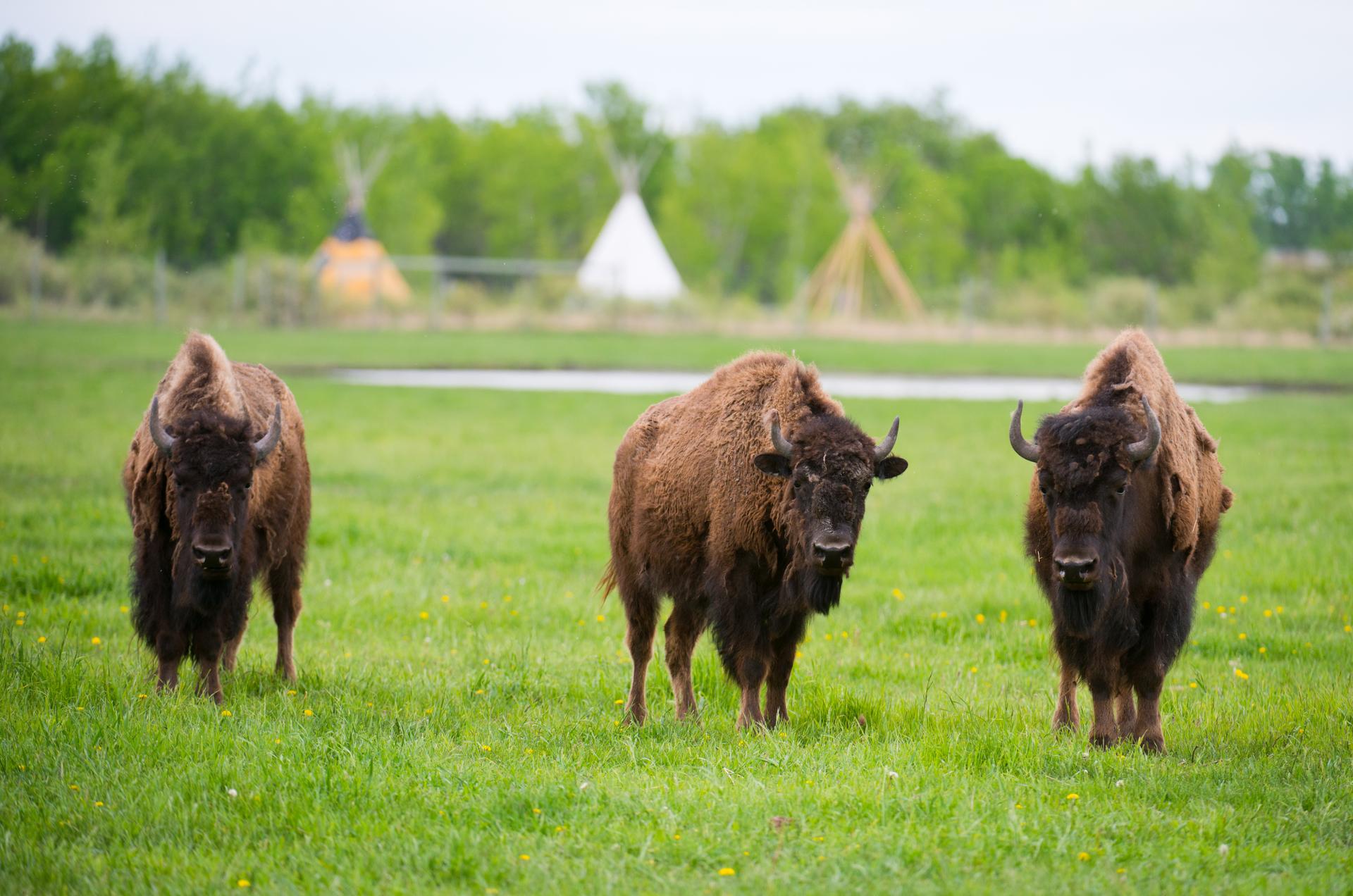 A FortWhyte Alive bison safari - Credit: Dan Harper
FortWhyte Alive
FortWhyte Alive is a 640-acre urban wilderness oasis located in the heart of Manitoba's capital city. The park has all the trimmings of an outdoor hub: activities galore (fishing, paddling, snowshoeing, skating, skiing, and tobogganing), a variety of wildlife (bison, whitetail deer, reptiles, muskrats, and over 160 bird species), cultural and historical exhibits, a farm, restaurant, and more. Enjoy walking and cycling on over four miles of forest trails, canoe and fish on sheltered lakes, come up close and personal with Canada's biggest beasts on a bison safari, or create your own adventure to enjoy.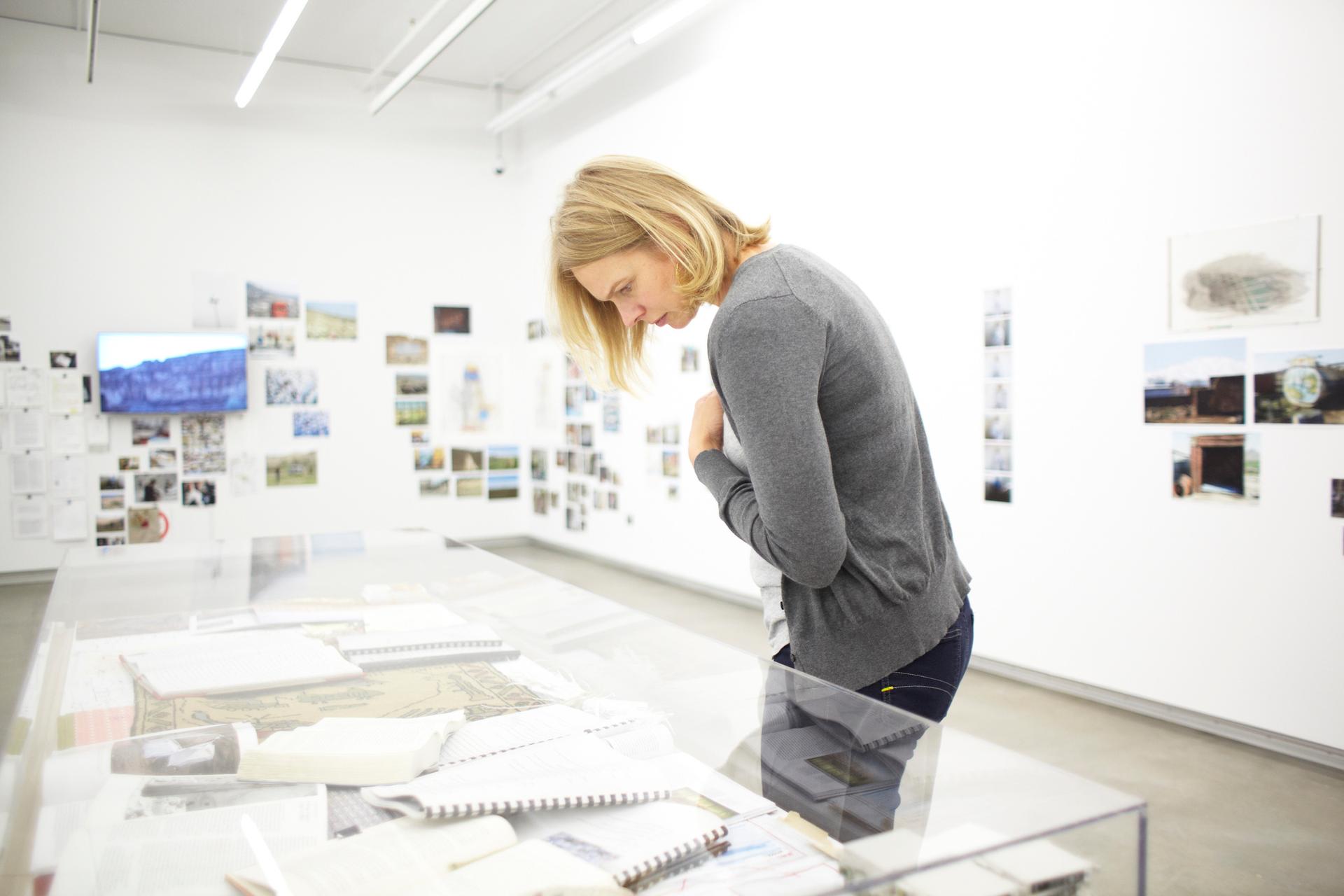 Winnipeg Art Gallery
Winnipeg Art Gallery
Over 27,000 pieces make up the collection of the Winnipeg Art Gallery (WAG), the oldest civic gallery in the country. These works span just about all eras and forms, from Ancient Greek statues to Renaissance paintings to modern photography displays. The gallery also features some of the greatest ever Canadian art, and includes the world's largest collection of contemporary Inuit art. The WAG's collection has been displayed to critical acclaim everywhere from New York to Tokyo, but it never looks as good as it does at home. So stop by the gallery, grab lunch at the restaurant overlooking the building's rooftop sculpture garden, and then let your eyes loose on this fantastic collection of art.
The Royal Canadian Mint - Credit: Robyn Hanson
The Royal Canadian Mint
What's the deal with Manitoba and beautiful buildings? The Royal Canadian Mint is, appropriately, an absolute architectural gem. The building sits alongside the water, its glass exterior shooting up from the ground like a big, reflective pyramid. Once you pry your eyes away from the outside, a tour of the Mint will have you holding a $600,000 gold bar and checking out gold medals from the Vancouver Olympic Games that were made on site. Every single coin in Canada, representing billions every year, is made at this facility, as are coins for over 70 other countries. See how they do it, and walk away feeling like you got your money's worth. Sorry, I had to.
Thermea by Nordik Spa Nature
Therm?a by Nordik Spa-Nature
You've kept busy on your trip to Manitoba, hopping from attraction to attraction, and taking advantage of all the cultural and outdoor experiences. Now, it's time to relax, which means paying a visit to Therm?a by Nordik Spa-Nature. This Scandinavian spa is the perfect place to unwind and destress. Go for a long soak in the thermal pools, sweat it out in the Finnish saunas, and treat yourself to a massage. Then enjoy some fine dining, because you've earned a good meal after all that relaxing, right?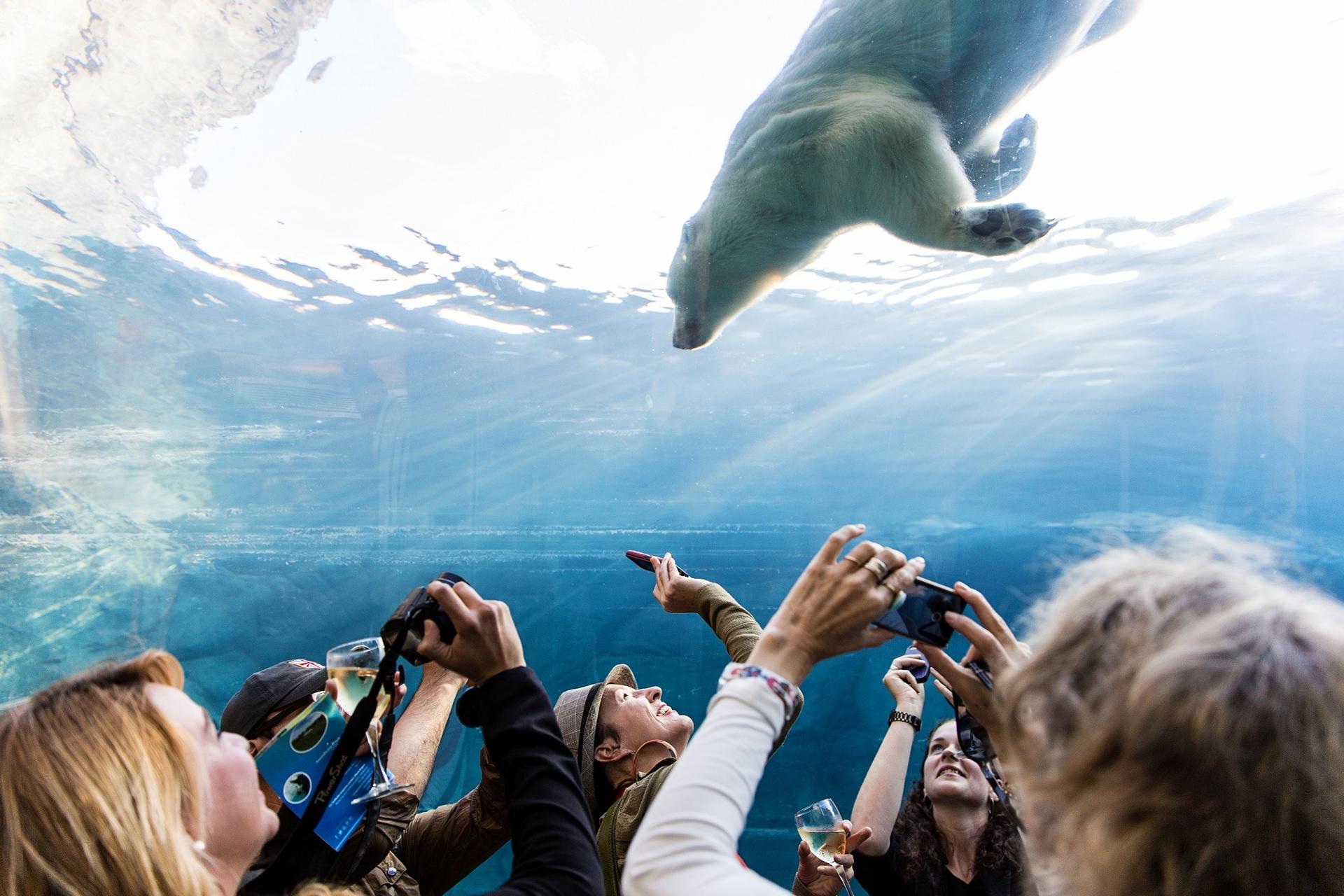 Assiniboine Park Zoo
Assiniboine Park Zoo
Tigers and leopards and bears, oh my! The Assiniboine Park Zoo hosts all three of those animals, in addition to about 1,500 of their friends, in an 80-acre park that's yours to explore. Only minutes from downtown Winnipeg, the zoo will bring you from continent to continent through the wide variety of species housed there. Reptiles, birds, fish, mammals... if you can think of it, they probably have it. A real highlight of the zoo is the Journey to Churchill experience. Watch polar bears swim and play above your head in the Sea Ice Passage underwater viewing tunnels. Explore the different landscapes of Churchill from the boreal forest to its tundra and see the animals who make the barren land their home; from caribou and muskoxen, to Arctic fox and wolves.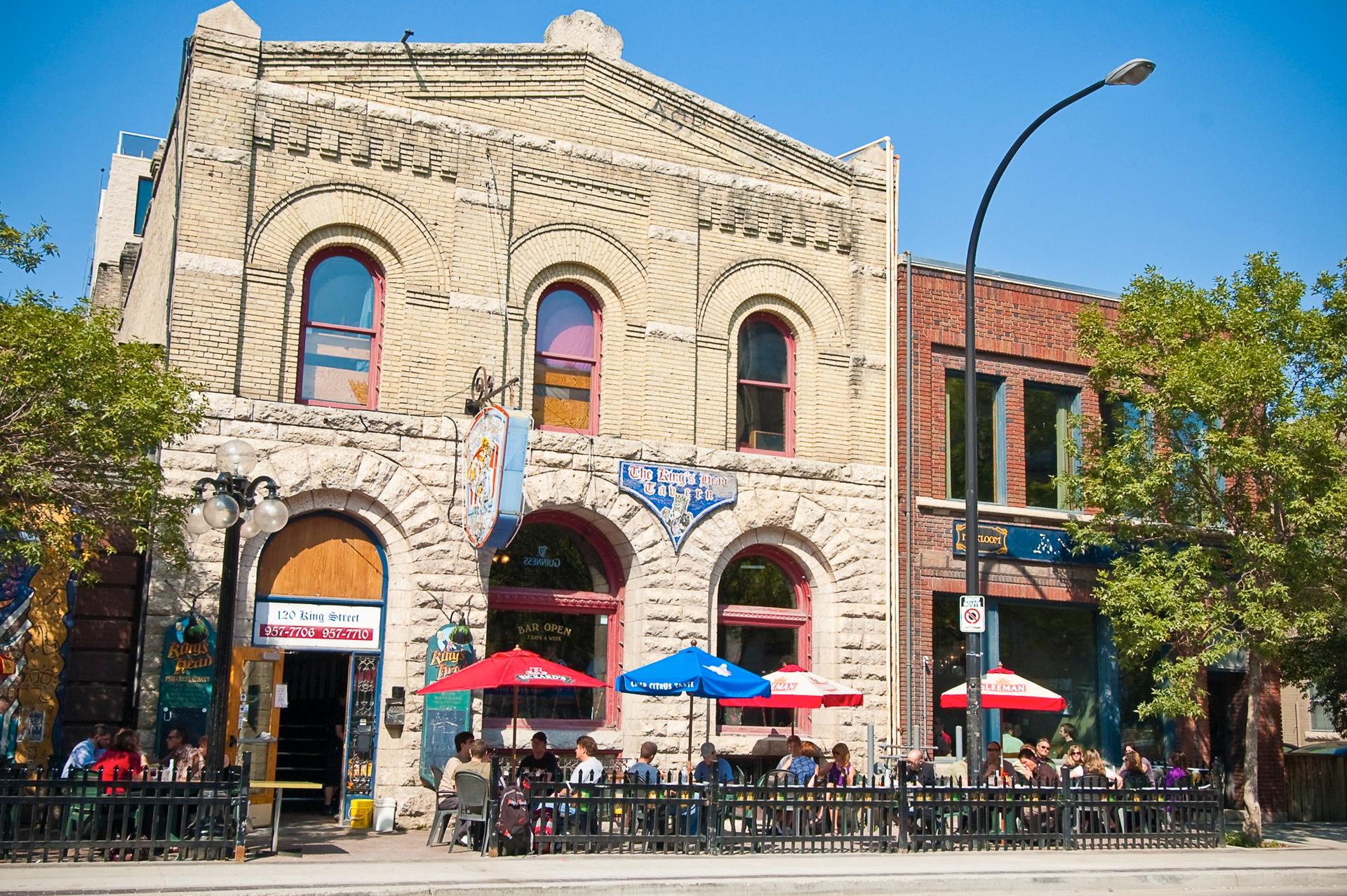 The Exchange District - Credit: Travel Manitoba
The Exchange District
Winnipeg's 20-block Exchange District is a time capsule of around 150 incredibly preserved heritage buildings from the turn-of-the-century. This National Historic Site dates back to the 1880s when Winnipeg was booming, and the terra cotta and cut stone buildings used to contain banks and warehouses. Today, those same buildings are home to art galleries, boutiques, design and architecture firms, studios, and a ton of restaurants. Take a walking tour and immerse yourself in the district's foodie culture, or have your choice of the 51 restaurants and cafes found in the area. Visit the Old Market Square for the Winnipeg Fringe Festival, the Soca Reggae Festival, and a number of other events or stop by the Centennial Concert Hall for an orchestral performance.