Ottawa museums: 5 to visit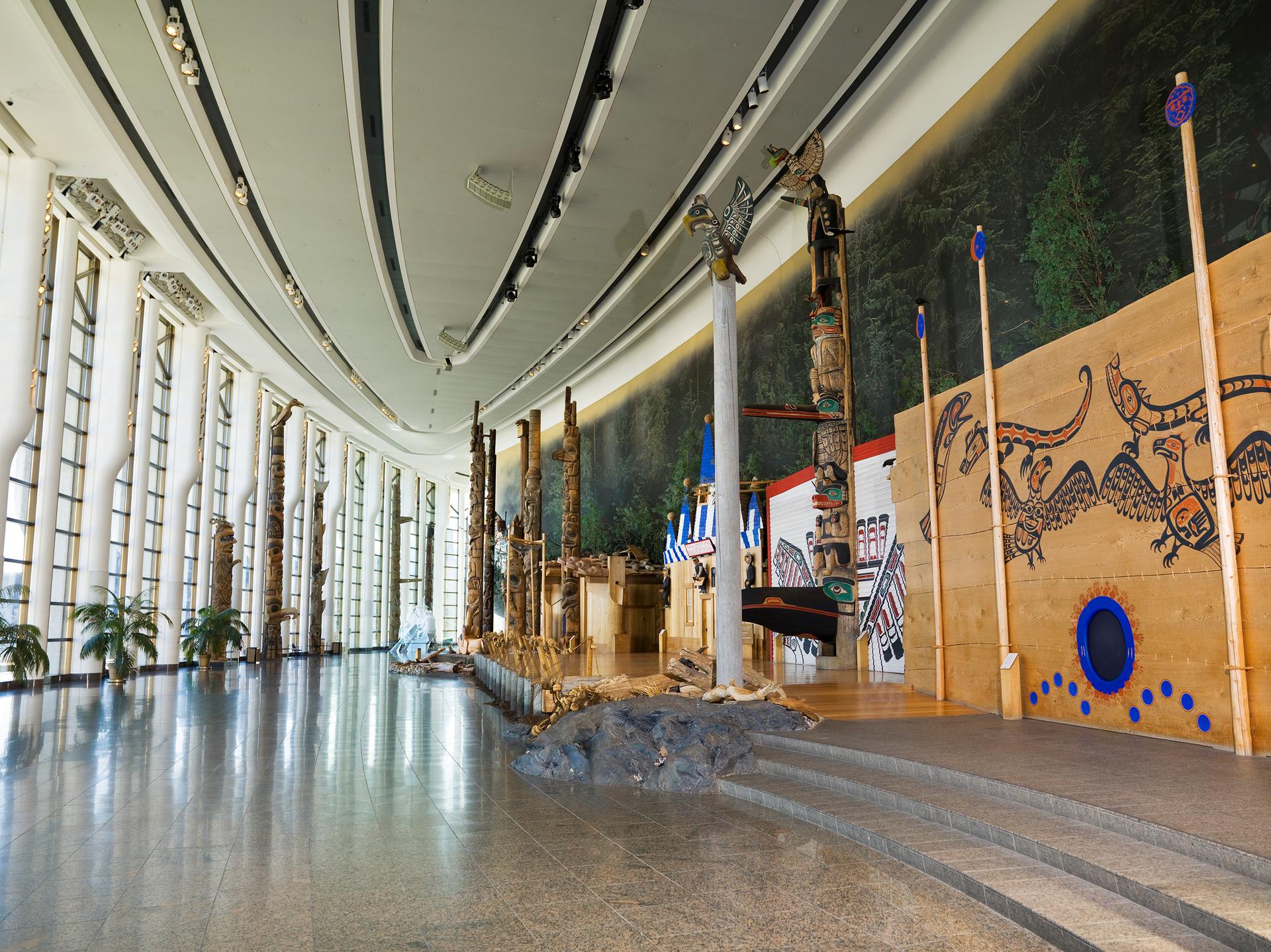 Framed by the Gothic spires of the Parliament buildings, Ontario's famed Rideau Canal, and an abundance of well-manicured public gardens, Ottawa is impressive. And its monumental museums and galleries -- Canada's renowned cultural institutions -- are just as head-turning.
Many are near Parliament Hill, which you'll want to see anyway, and you can get a National Museums Passport to access to all six national museums, if you like. Ottawa has numerous outstanding choices, from social and political history to landmark architecture, art, and special collections, so we've narrowed it down to five of the best not-to-be missed museums.
Canadian Museum of History
Canada is known around the world for its tolerance and multiculturalism and this is where you can learn more about that past. Housing some 5 million artifacts, the 1 million-square-foot museum tells the story of Canada's past and present civilization, including 20,000 years of human history and the country's cultural diversity today. Take a tour using this guide, get the Canadian perspective watching a movie in the IMAX theater, and don't miss the centerpiece: The awe-inspiring Grand Hall with soaring windows illuminating 43 giant totem poles -- the world's largest collection -- and a sweeping view of Parliament Hill on the other side. Outside, check out the original postmodern design, all curved lines and domed roofs, created by architect Douglas Cardinal. The structure contains the most copper of any building anywhere. Most take a day or longer to explore this vast museum, the country's largest cultural attraction.
Diefenbunker, Canada's Cold War Museum
The Canadian Government built this secret underground bunker -- along with 50 others around the country at the height of the Cold War in 1959 -- where 500 political and military leaders could seek refuge in case of a nuclear attack. Named after Prime Minister John Diefenbaker who commissioned it, today it's a fascinating four-story, 100,000-square-foot, subterranean museum just west of Ottawa in Carp. Take an award-winning guided or self-directed tour of the clandestine space 75 feet below the surface. Or test your problem solving skills at what the museum is billing as the world's largest Escape Room, an evening espionage-themed challenge. Even the specially designed toilets -- carefully engineered to withstand a nuclear blast -- are worth a look. The place hosts talks, plays, films, art installations, and fun special events, such as onsite beer tasting and an "Atomic Love" Valentine's underground wine and cheese tasting. Or, if you want to stay in town, consider the Canadian War Museum, notable for its symbolic architecture.
National Gallery of Canada
One of the country's premiere places to see visual art, the National Gallery of Canada is the graceful glass atrium overlooking the Parliament buildings and river. It's also an architectural landmark, created in 1988 by Moshe Safdie. And you can't miss the 30-foot-high bronze spider out front, a famed work by Louise Bourgeois. In all, the gallery has a comprehensive and varied collection of 40,000 artworks, including international, Canadian, and Indigenous pieces. Spacious and airy, it houses masterpieces with a focus on Canadian and contemporary; some of Andy Warhol's most celebrated works reside here. The 1,200 permanently displayed works of renowned artists tell the story of Canada's heritage and culture: Paintings, photographs, sculpture, and drawings spanning the centuries. Originally formed in 1798, the gallery's history is as fascinating as the works inside and outside its glass-and-granite walls.
Canadian Museum of Nature
Animal lover? Don't miss this one near Parliament Hill. Covering natural history and science in four main collections over seven galleries from the ocean floor and up, expect to see everything from iconic native mammals, birds, insects, and reptiles to minerals, plants, and rocks, dinosaur fossils, and an enormous blue whale skeleton. There are 15 millions specimens on display and a new Arctic gallery debuts in 2017. There are also tours, workshops, special exhibitions, 3D educational movies, and events such as the Nature Nocturne themed evening of dancing and performances the last Friday of each month. The building itself, a National Historic Site, is remarkable, too: A 1905 limestone castle and former Scottish merchant's estate, melding traditional with modern.
Canada Aviation and Space Museum
Vintage planes, objects from biplanes, jets, and space exploration, plus military aircraft dating back to the 1920s, are all on display at this museum, part of the Ottawa/Rockcliffe Airport. The bush planes circa 1920s to 40s are especially cool, as is the space shuttle robotic arm, Canadarm. This museum is considered one of the best of its kind in the world, thanks to modern architecture outside and authentic hangar design inside, 130 aircraft and artifacts in mint condition, films and demos, a flight simulator, guided tours, special exhibitions and events -- even the chance to take a single-engine helicopter ride or flight in a real 1939 biplane.  
It's true, you could spend a week or more inside Ottawa's incredible museums. But be sure to stroll, cycle, boat, or ice skate the Rideau Canal while you're in town and do some original research on the cosmopolitan dining scene. Enjoy all that Ottawa has to offer!