Nova Scotia's Live Music Scene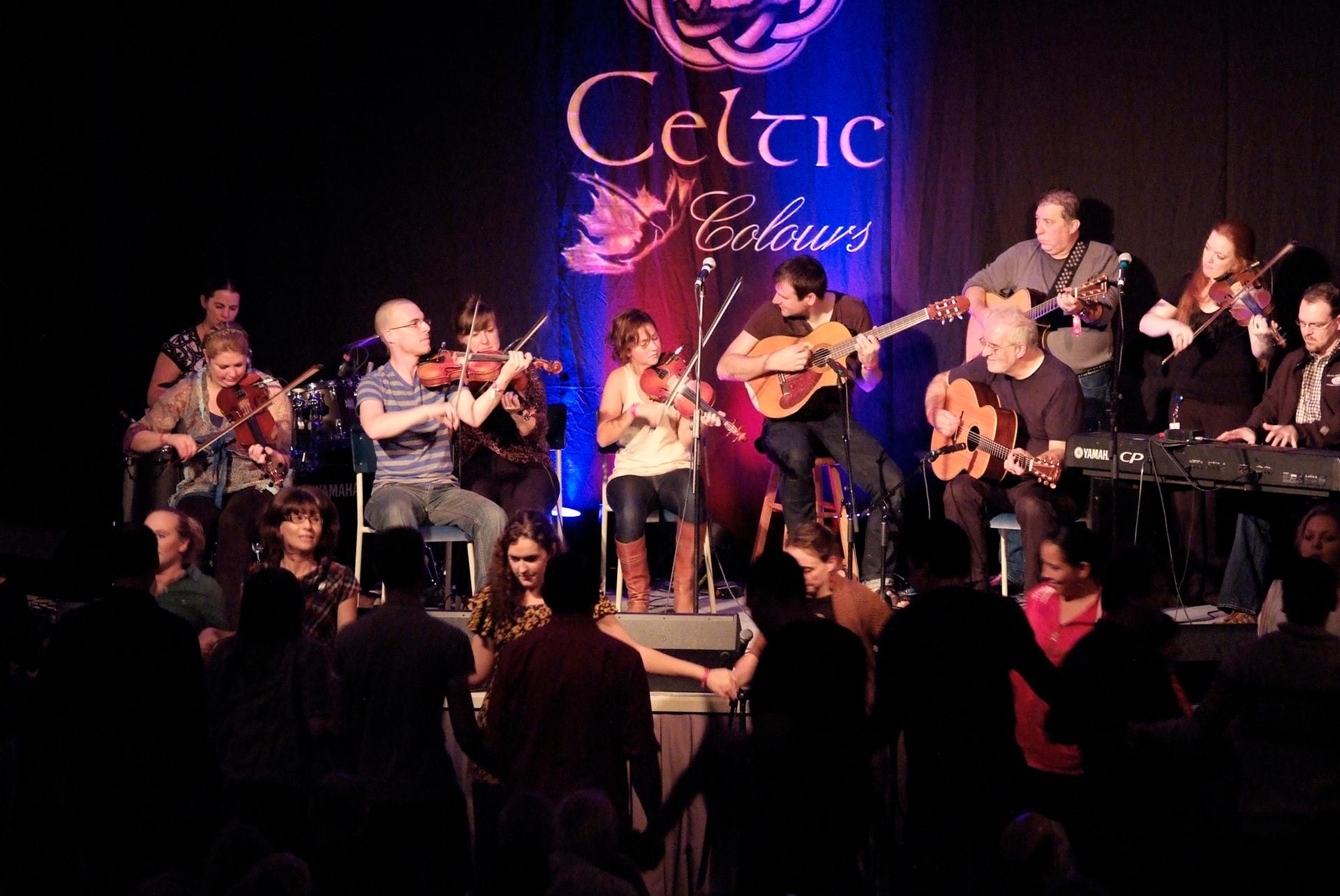 Celtic music is as much a part of life in Nova Scotia as lighthouses and the sea. Canada's "New Scotland" is passionate about partying, dancing, playing the fiddle, and singing -- and a vacation without taking in some live music just wouldn't be complete. It's not all Celtic reels and jigs, though. This Atlantic province nurtures acoustic, alternative, garage, grunge, and folk, too. After all, Sarah McLachlan and Joel Plaskett are both homegrown stars. Don't try to label it, though; the Maritime-rooted scene is way too original. Follow this mini guide to the best places in Nova Scotia to hear music.
Halifax's top three icons
Nova Scotia's eclectic music scene revolves around Halifax. This historical harbor city filled with university students has long been a music town, and lately, a magnet for up-and-coming East Coast talent. Expect live acts seven nights a week in pubs, clubs, rowdy halls, and cozy dens, with refreshingly irreverent, unpolished performances, but be sure to check out one of these legendary spaces. First, there's The Carleton Music Bar & Grill, a landmark. Pretty much everyone has played at the 1759 Argyle Street stone-walled building, the city's oldest, and you'll hear all types of tunes here. Eat dinner, too, until the wee hours. Just down the way is the underground Seahorse Tavern, also a must. Go for dancing and the best stage for local bands in a mashup 20s speakeasy-80s-rocker vibe. Another requisite is one of Atlantic Canada's best, The Marquee Ballroom, for large indie bands.
More Halifax pubs and bars
For jazz, you'll want to check out The Pressgang Restaurant & Oyster Bar, a modern-retro 17th century venue that hops on Fridays and Saturdays, especially with soulful trumpet star Mike Cowie and pianist Gerry Carrythers. On Mondays, you'll find live entertainment Wednesday through Sunday, an open mic night every Wednesday, and Thursday night soul at speakeasy-style Economy Shoe Shop. Classic rock is on at The Split Crow Pub with grog and nightly music. For Celtic in a classic Irish setting, try Durty Nelly's any night of the week. Thursdays are for a ceilidh with traditional music and storytelling, Fridays and Saturdays are known for dancing, and Sunday is open mic night. The Old Triangle, an alehouse that also hosts open session Irish dancing and fiddling, is another great spot. For quality folk in a mellow setting, try Open Mic House's living room.
Cape Breton Island's Celtic Colours
October's nine-day international Celtic Colours festival has three big things going for it: 1) It's on spectacular Cape Breton Island, a rugged place of steep valleys and cliffside villages on the province's windswept northern tip and must-see. 2) It brings together the most celebrated Celtic artists in one place, some 250 regional performers, musicians, storytellers, and singers. And 3) Concerts and workshops take place all over the island in fire halls, town squares, chapels, community centers, even old barns. Expect fall colors, enthusiastic crowds, fiddles, pipes, and a lively culture that's 200 years strong. You're likely to see greats like fiddle star Natalie MacMaster, rock-fiddler Ashley MacIsaac, and Cape Breton's Grammy-winning singer-songwriter-guitarist Gordie Sampson. Sampson's invite-only songwriting camp is a much sought after VIP event for tomorrow's headliners. Be sure to make time for the 66-mile Ceilidh Trail, too, a famed drive along the dramatic west coast, stopping in at beaches, artist studios, and pubs to take in more local performances.
Rock on the river in New Glasgow
It's the setting that makes the signature New Glasgow Riverfront Jubilee, a showcase of talent in music and art, such an amazing experience. Canadian Music Hall of Famers and Juno award winners often headline the annual three-day August shindig at an outdoor amphitheater overlooking New Glasgow's East River of Pictou. It's outside and big, but manages to feel intimate. Mixing local up-and-comers with Canadian and international rock royalty, the lineup focuses on rock and top East Coast talent.
Because the scene is based in Halifax, a large portion of the top festivals happen here. The five-day fall Halifax Pop Explosion is an international fest and conference drawing nearly 200 bands playing 20 venues to some 30,000 enthusiastic fans. Genres span folk, experimental, punk, country, indie, and hip-hop. Blues, jazz, roots, and world music take the stage at the summer TD Halifax Jazz Festival over eight days and nights in July, showcasing 500 artists. There are workshops and local gigs, and the main event is on the city's scenic waterfront.
Folk in Lunenburg and Canso
If folk is your thing, head to UNESCO World Heritage Site Lunenburg in August. The province's longest-running folk event, the Lunenburg Folk Harbour Festival hosts contemporary and traditional performers on a wharf stage. Top Nova Scotian musicians join Canadian and international acts in a setting that's, frankly, hard to beat. Other favorites are the July weekend, award-winning Stan Rogers Folk Festival in the seaside fishing village of Canso on the eastern shore. It features international and East Coast bluegrass, country, folk, jazz, rock, and blues on seven outdoor stages plus campground jam sessions. The September weekend Deep Roots Music Festival in Wolfville combines folk singing, dancing, and drumming with spontaneous jams and potlucks. November's Nova Scotia Music Week is another fun one. The event, a gathering of 1,000 musicians and music pros, plus 7,000 fans in tow to see all the province's top artists perform live, moves to a new location each year.
Ceilidh on Cape Breton Island
Want to try a traditional ceilidh? Don't miss KitchenFest! Held at the end of June through the beginning of July on gorgeous Cape Breton Island, this is a folksy party of everything local -- from culture and music, to food and drink. Meet the locals, let your hair down, learn about the traditions, and enjoy the open-armed hospitality. This event includes 100 parties, gatherings, and concerts, including storytelling and Gaelic language events, in 38 venues starring 200 performers.
There's a lot more than music in Nova Scotia, of course -- the superlative landscape, for one. So read more to craft your ideal vacation.
Get more tips on music and culture at the Tourism Nova Scotia website.