6 Scenic Drives Through Alberta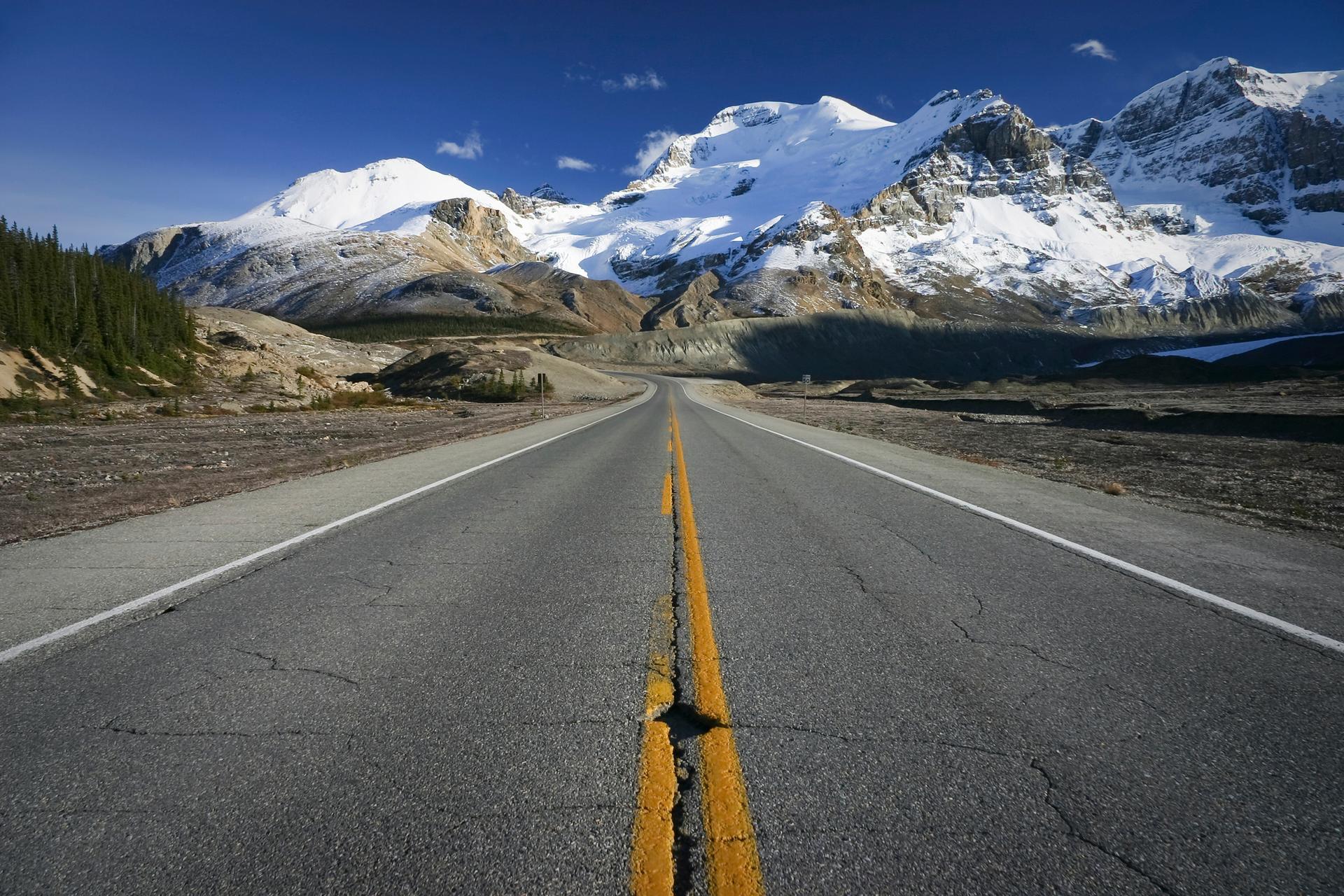 They say that the journey can be as rewarding as the destination, and that adage certainly holds true in Alberta. From expansive fields of yellow canola, to jagged rows of mountains upon mountains, this province is home to some of the most interesting and diverse drives in the country. Here are a few to set out on to explore the cities, nature, and history that can be found around each curve of Alberta's roads.
Saddle up where the Canadian prairies meet the Canadian Rockies and you'll be welcomed with that old Western charm. This scenic route along Highway 22 is a pick and mix of horseback trail rides, guest and working ranches, historic sites, rodeos and all round adventure. The 450 mile route stretches from Mayerthorpe (about 85 miles outside of Edmonton) to Lundbruck south of Calgary with no shortage of pit stops to don your cowboy hat. Pass through cozy townships such as picturesque Cochrane with its Rocky Mountains backdrop and historic downtown, rustic hamlet Bragg Creek, Turner Valley with Alberta's first independent craft distillery, Black Diamond full of vintage stores, and Longview for a world-famous steak. Continue the adventure and feature in your own Western with local outfitters and trail riders. Other suggested stops include Chain Lake Provincial Park for a dip or a picnic, and sidle up to The Bar U Ranch National Historic Site to learn about the ranching history of the area that dates back to 1882.

 
Starting point: Mayerthorpe, outside of Edmonton
Distance: 457 miles
Time: 2-3 days 
Suggested stops: Rocky Mountain House National Historic Site, The Bar U Ranch National Historic Site, Marv's Classic Soda Shop and Diner, 
 
Giddy up and start planning your road trip. 
Collect your jaw from the pavement as your round each bend and rise from Lake Louise in Banff National Park to Jasper nestled in it's gentle namesake Jasper National Park. Icefields Parkway route has earned a reputation and it's easy to see why with more than 100 ancient glaciers, turquoise lakes, and abundant wildlife along the journey. There is no shortage of places to stop to take yet another photo, hike to see it all from a new angle or breathe in the fresh mountain air. Stop by the Columbia Icefield to explore the Athabasca Glacier -- the most visited glacier in North America -- then take some time to explore the mountain town of Jasper. A few other tips: look for parked vehicles parked on shoulders (likely looking at wildlife), stay within your vehicle when you too stop for wildlife, fill up your tank in Lake Louise and stay on established trails to protect the vegetation.
Starting point: Lake Louise
Distance: 146 miles
Timing: 1-2 days 
Suggested stops: Fairmont Chateau Lake Louise, Columbia Icefield, Glacier Sky Walk and Athabasca Glacier, Athabasca Falls, Jasper township 
 
Take me to the mountains. Start planning your road trip. 
After you've checked on Banff and Jasper, you're likely left wanting more and luckily Kananaskis Country delivers. Outside of Calgary and traveling to the east, you'll find a ton of provincial parks (9 to be exact), as well as a bevvy of wildlife -- including bears and moose! The region offers year-round adventures for all ages and abilities. Bike, stroll, paddle, hike, fish, camp, climb, horseback ride, snowshoe, ski, snowmobile or snow sled - the options are endless. Plus, if you're looking for more excitement, you can extend this trip (by about 185 miles) to Banff if you haven't already checked it out.
Starting point: Calgary
Distance: 186miles
Timing: 1-2 days
Suggested stops: Yamnuska Wolfdog Sanctuary, Canmore, Grassi Lakes,  Spray Valley, Elbow Falls and Bow Valley Provincial Parks, Boundary Ranch, Grotto Canyon

 
Start planning your road trip to recharge in nature.
Stretching from Southern Alberta and all the way to Vancouver into British Columbia, the Crowsnest Highway driving route is full of mining history and beautiful scenery. The Alberta portion starts a couple hours south of Calgary, where you'll find just about 60 miles of road ahead for you to explore. The charming towns of Bellevue, Hillcrest, Blairmore, and Coleman dot your path and offer opportunities to explore the history of coal mining in the area, while also leading you to picturesque hikes and quaint mom and pop shops. If you swing by Burmis, a small community along this drive, be sure to look for the Burmis Tree -- rumored to be the most photographed tree in Canada.
Starting point:  Fort Macleod
Distance: 60 miles
Timing: 1-2 days (and into British Columbia)
Suggested stops: Leitch Collieries Provincial Historic Site, Lundbruck Falls, Frank Slide Interpretive Centre, Burmis Tree
Skip the highway between Alberta's two major urban cities Calgary and Edmonton and travel the road less traveled along the Boomtown Trail. First explore Edmonton's rich history before hitting the road to journey through townships that didn't look all that different 100+ years ago when the railway came through. Be ready to chuckle at the frontage facades on simple buildings, explore regional museums, picnic in local parks. Splash in the warm waters of Buffalo Lake, familiarize yourself with pioneer throwbacks in Camrose and Delburne, then peer into the past at the Heritage Park Historical Village. Bonus: Spot the world's largest lamp in Donalda!
Starting point: Edmonton
Distance: 300 miles
Timing: 1-2 days 
Suggested stops: Fort Edmonton Park, Camrose Railway Station Museum Archives and Cafe, Rochon Sands Provincial Park, Dry Island Buffalo Jump Provincial Park, Fort Calgary, 

 
With some much to explore in Alberta, we think it's time to hit the road!