A trip to Île d'Orléans and Montmorency Falls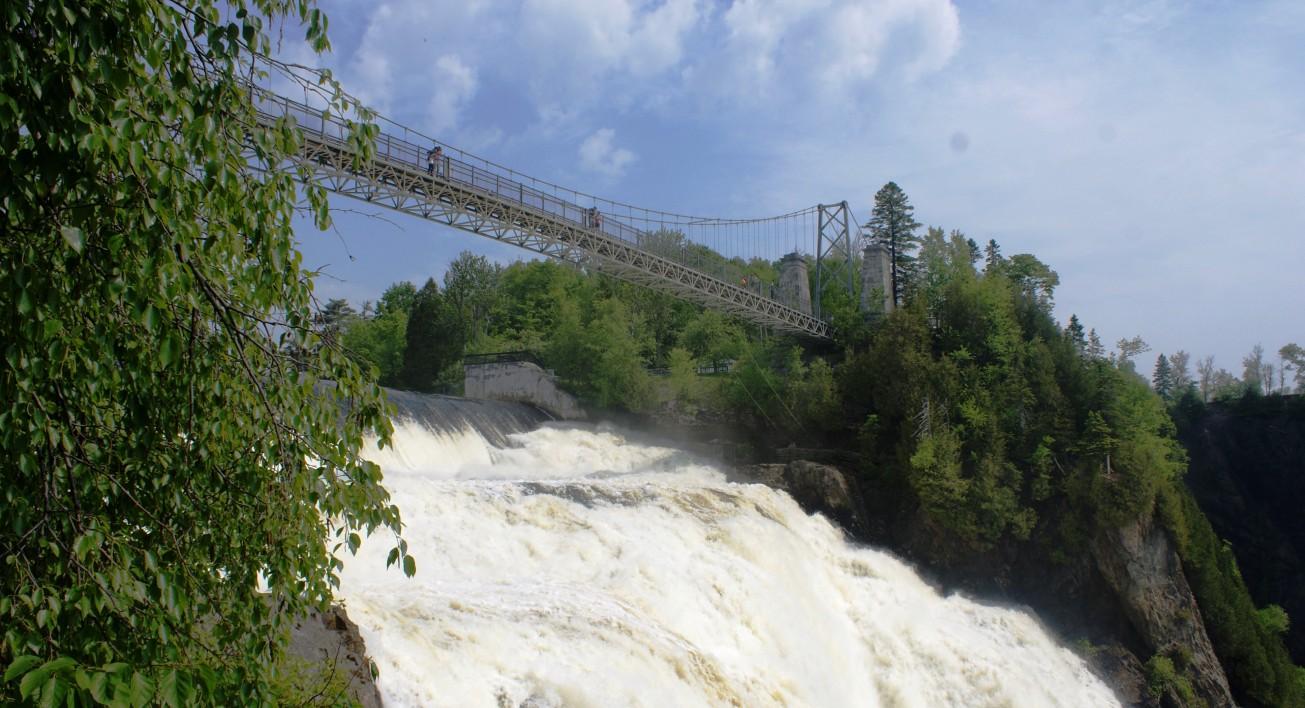 Driving over the suspension bridge to ?le d'Orl?ans, 15 minutes from Qu?bec City, is to enter another world, where time slows to a more genteel pace. ?le d'Orl?ans is just 34 kilometres long and eight kilometres wide, with about 3,600 buildings, many of which have a historical or cultural connection. The island was named after the Duc d'Orleans; some families who live here can trace their ancestry back centuries, even to the time of Samuel de Champlain, explorer of New France and founder of Qu?bec City.  I spent a few hours there and fell in love with its undulating countryside, sleepy villages and tranquil charm.
Tiny Sainte Petronille parish-- where General Wolfe set up his HQ when he besieged Qu?bec and defeated the French in 1759-- is a popular holiday centre, with a vineyard offering wine-tasting, picnics and a bistro. My guide said the island was originally called the ?le de Bacchus, after the Greek God of Wine. Nearby there's another tempting place to stop off; the Chocolaterie de I'?le d'Orl?ans, said to be one of the best in the area. There are many farm shops and artisan outlets selling a vast array of local produce and crafts.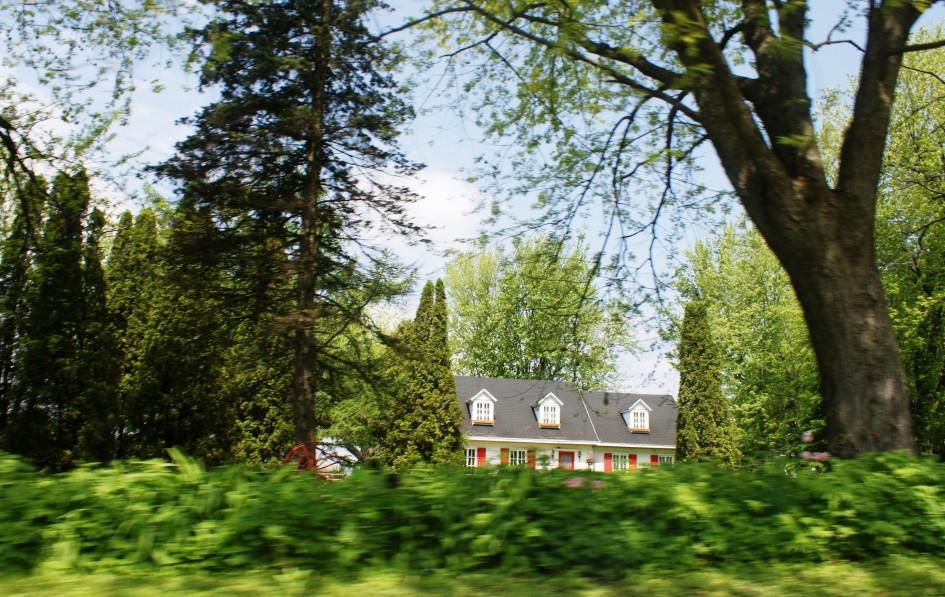 The Île d'Orléans mansion.
Driving along the coast road, there are superb views across the St Lawrence River and Qu?bec Region. The farms look like one I used to have as a child - a low-level farm house, neat fenced fields, orchards and vineyards, a few cows and a windmills on a pole whirring in the gentle breeze. We passed numerous low-level white houses with colourful roofs, tidy gardens and a genteel air of prosperity.
As well as the quaint cottages, there are larger homes and splendid mansions, some, like the Manoir Mauvide-Genest, are open to the public. We went for a little walk along the shoreline of Sainte Petronille and caught glimpses of elegant verandas and wrought iron balconies amidst the trees. I could imagine a latter day Scarlet O'Hara sipping a mint julep whilst relaxing on a wicker rocking chair in the evening sunshine.
It's quaint charm appeal has attracted artists from all over North America.
With its old-world appeal, pleasant climate and excellent light, Île d'Orléans has attracted artists and creative types from all over North America and beyond. Horatio Walker (1858-1938) a renowned Canadian landscape painter, retired here, having visited since he was a child. We saw his studio and garden which looks out across the river to Montmorency Falls.
Another famous person who lived here was Félix Leclerc— a poet, playwright, singer/songwriter who apparently embodied the Québecois spirit and joie de vivre. There's a monument to him in Sainte Pierre, which also has the oldest church on the island.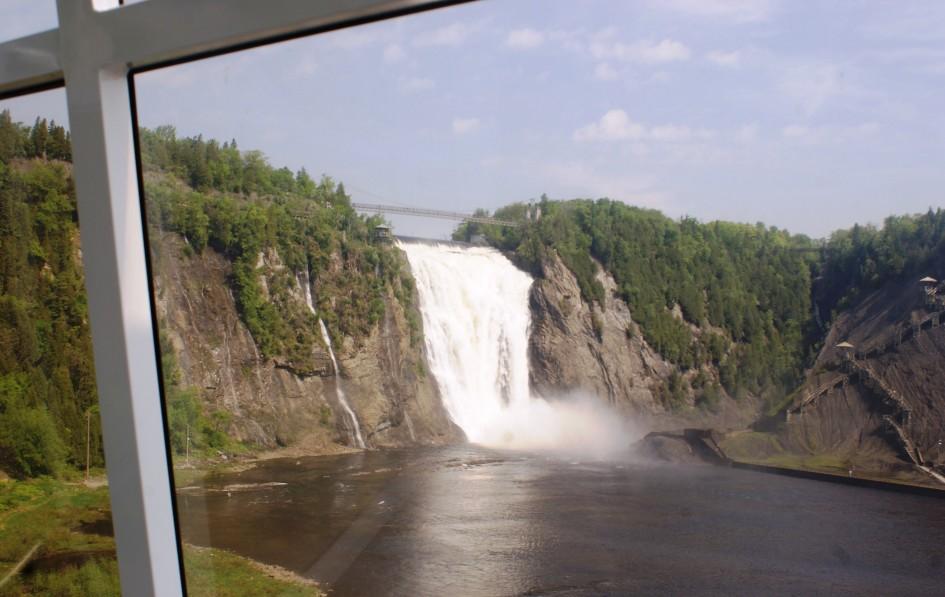 Montmorency Falls thunders down over 200 feet into a basin below.
You must also make time to visit the Montmorency Falls opposite the island. Higher than Niagara Falls, the water thunders down over 200 feet into a huge basin, providing a magnificent spectacle, even in winter when it freezes over. My guide and I went on the cable car to the top where, after admiring the splendid waterfall, we had a drink at the 18th Century Manoir Montmorency, a perfect way to end our day out.