Toronto: a shopper's paradise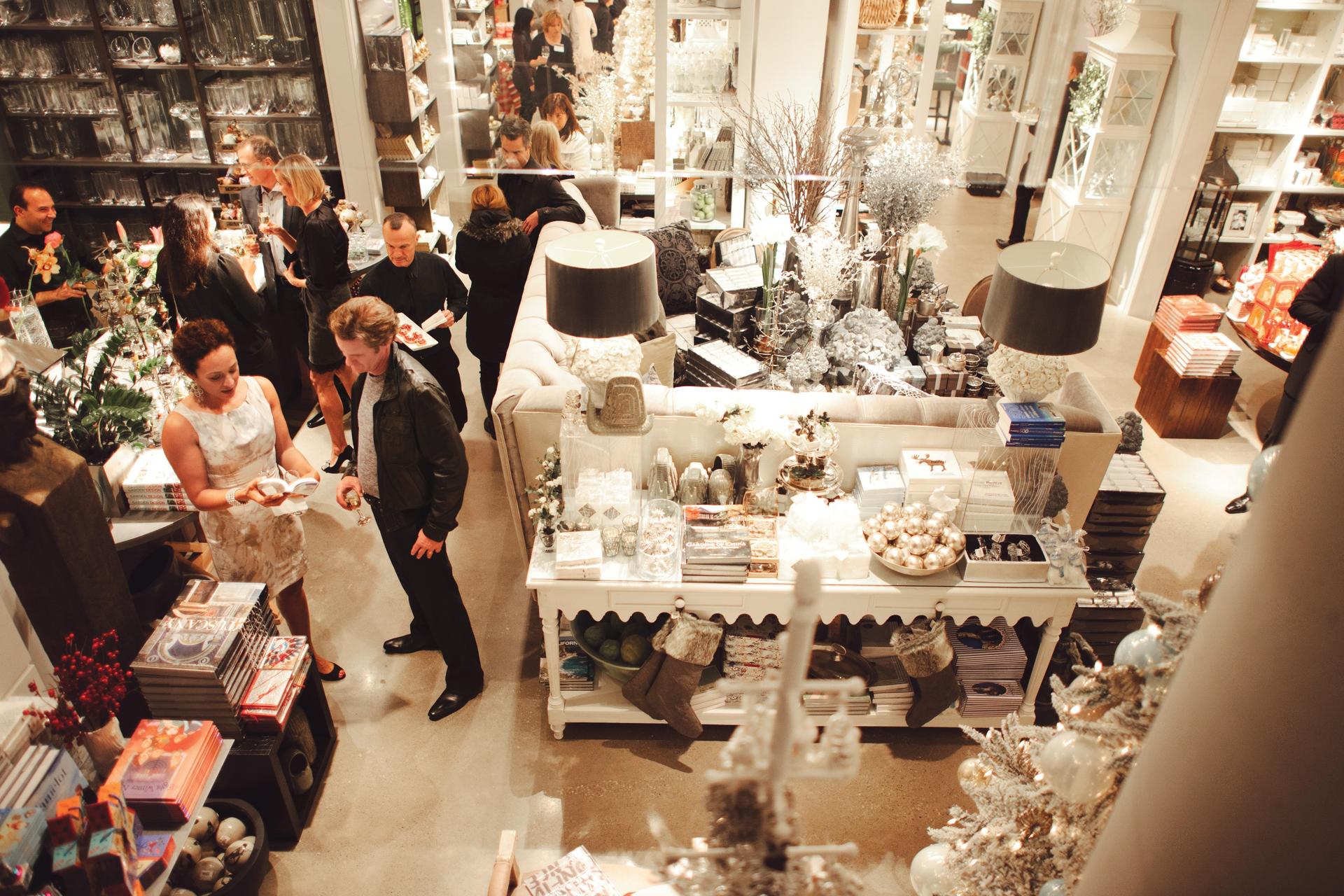 Toronto is the place to add new items to your wardrobe, or to replace it entirely. This shopper's paradise is full of boutiques and shops, running the range of luxury brands to vintage finds and everything in between.
Here's a quick guide to shopping in Toronto that might just help you stumble upon your next favorite outfit.
Shopping in Yorkville
Top stops for high-end fashion
Are you the first person in your circle to know about--and wear--the latest fashion trends? Toronto is full of luxury fashion boutiques that will keep you ahead of the pack. Rather than try and name them all, these are the main streets and neighbourhoods that draw in dedicated shoppers year-round.
Bloor-Yorkville is sometimes dubbed the "Mink Mile," which tell you a lot about the kinds of clothing you'll find here. Tiffany, Chanel, D&G, Herm?s, and more world-class designer boutiques line Bloor Street, earning the area comparisons to Bond Street and Rodeo Drive. This is where the fashionable come to play.Herm?s and more world-class designer boutiques line Bloor Street, earning the area comparisons to Fifth Avenue and Rodeo Drive. This is where the fashionable come to play.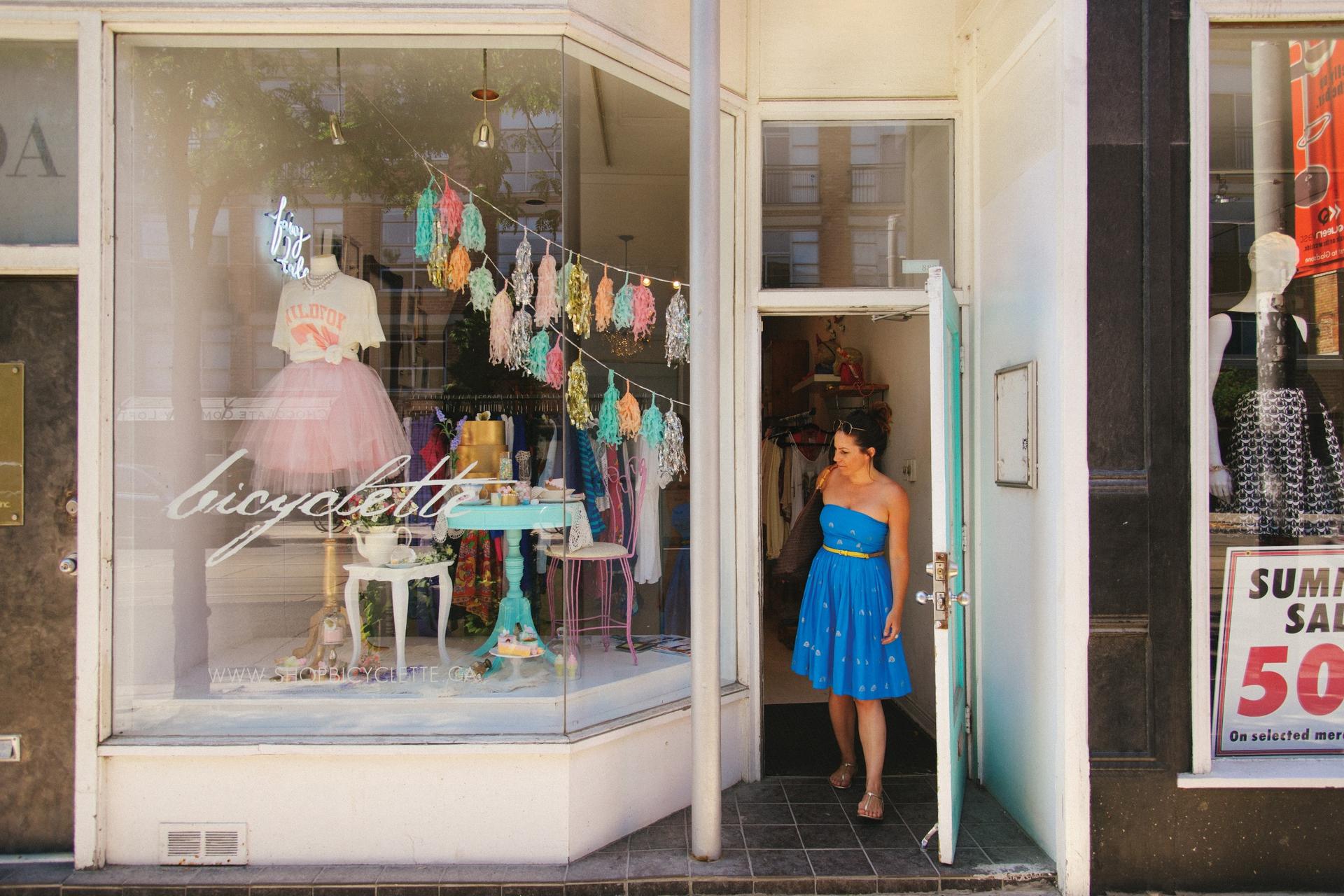 West Queen West
When Vogue Magazine names you the second coolest neighbourhood in the world, you're bound to become a fashion destination. This was the honour given to West Queen West, where new clothing boutiques seem to pop up every day. In addition to browsing for posh outfits, pay a visit to Fresh Collective to see what independent Toronto designers are bringing to the table.
From the queen we move to the king. King West Fashion District is housed in what was once the center of Toronto's textile industry. Appropriately, the former factories and industrial buildings have been inhabited by clothing outlets and retailers. This is the place to find local specialties, leather, and bridal outlets.
Finally, The Distillery District, once home to the famous Gooderham and Worts Distillery, is now a pedestrian-only village with dozens of designer boutiques. GOTSTYLE, Gentil Uomo and Blossom Lounge are just a few of the stores that will make it hard to close your suitcase on the way home.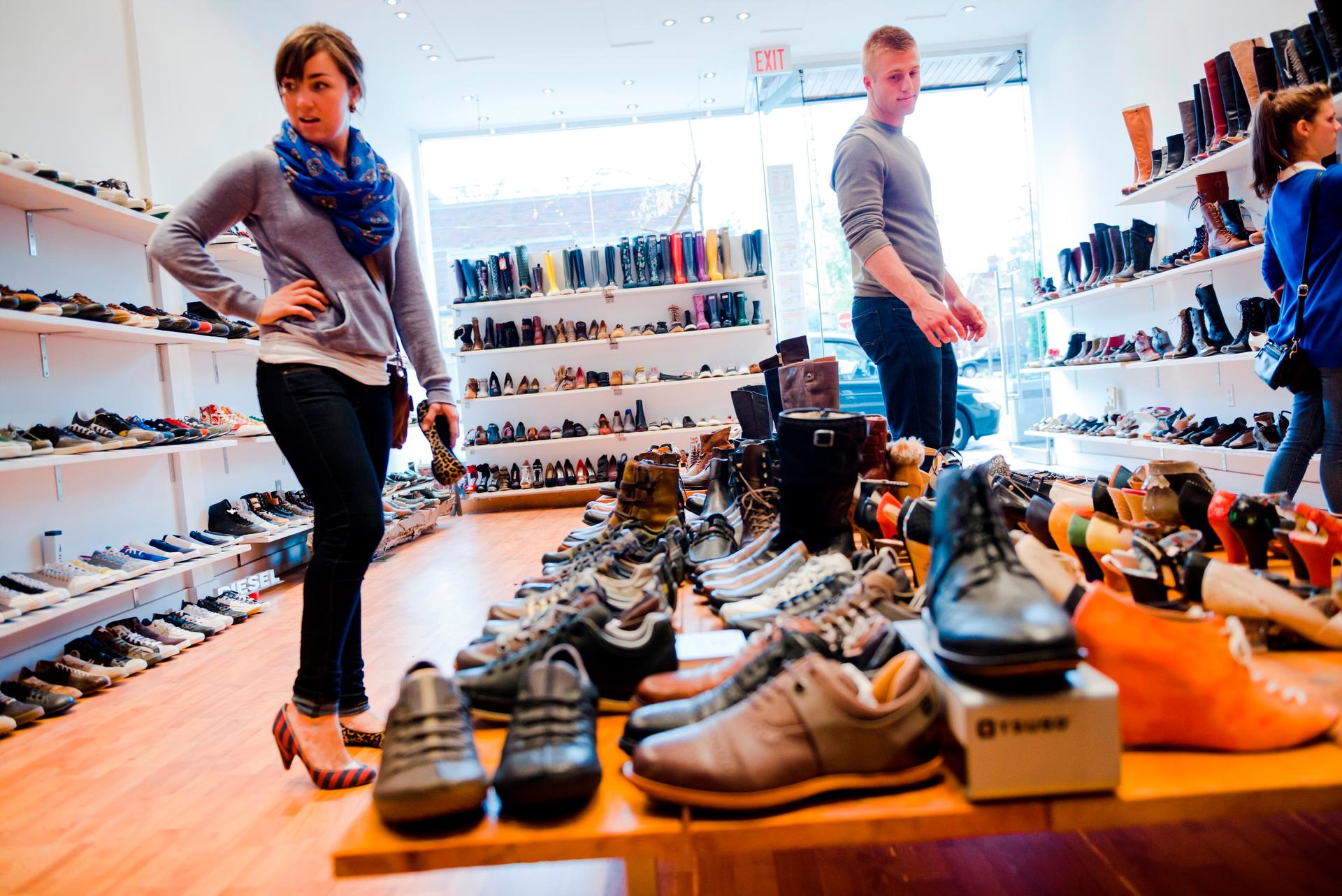 Distillery District Shopping
Hunting for vintage finds
The words "back in style" are overheard so often in fashion circles, it's no wonder second-hand and vintage shops are so popular. If you like to make the old new again, here are a few places you might want to browse.
Prada, Chanel, Gucci... these are the brands you'll be trying on at Thrill of the Find. Collector Mireille Watson has gathered thousands of quality pieces from major European labels into this absolutely fabulous boutique. The same high end designers also stock the shelves of I miss you vintage, a boutique that specializes in vintage couture and all major runway labels.
If vintage to you can include items from the late 19th century, you may want to pay Gadabout a visit. Sifting through boxes and racks, you'll come across really old curiosities mixed in with more modern clothing and accessories.
Rachel Sheehan, the owner of Penny Arcade Vintage, hand selects and restores each piece of clothing in the store. The intensive selection process makes for a boutique filled with pure gems for the aspiring '70s rock icon in your entourage. 
And if you like browsing as much as you like buying, head to the Black Market Vintage. In this 7,000-square-foot warehouse, everything--yes everything--is $10 or less. You might also want to check out one of Toronto's many flea markets, which are full of vintage finds if you don't mind the hunt.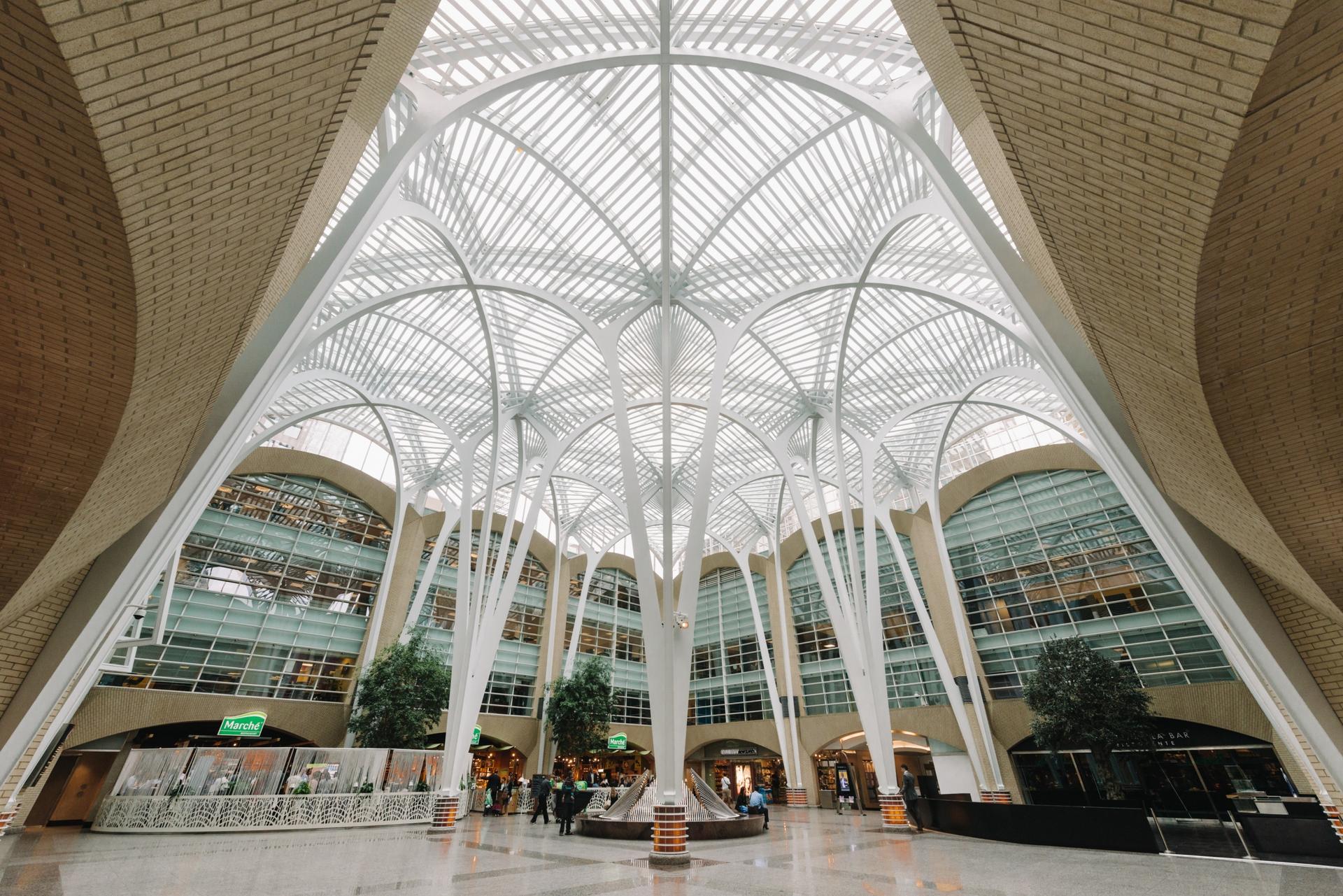 One of Toronto's many beautiful malls - Credit: Pei Ketron
A day at the mall
For one stop shopping,  Toronto has its fair share of malls, each with its own character and crowd.
Toronto Eaton Centre might be the most iconic shopping hub in the city. Located right in the heart of downtown, this beautiful landmark is home to around 200 retailers. From Abercrombie to Zara, the Eaton Centre has it all.
Yorkville Village, in Toronto's upscale Bloor-Yorkville district, isn't your typical neighbourhood mall. You'll findtrendy professionals hunting down contemporary brands in boutiques like NANNI, Ofelia, and Jacadi.
Do you love to shop outlet stores? Toronto Premium Outlets, a little outside the city's core, is full of great deals that make it worth the drive. Over 80 stores, including Kate Spade, Hugo Boss, and Burberry, sell their goods at prices anywhere from 25% to 65% lower than normal.
And if you really don't mind traveling for a deal, you can also head to Mississauga's Dixie Outlet Mall, the largest enclosed outlet mall in the country, about 30 minutes from downtown Toronto. Over 135 stores will be there to greet you.
Want more on shopping in Toronto? Visit SeeTorontoNow.com.