Top 10 things to see and do in Victoria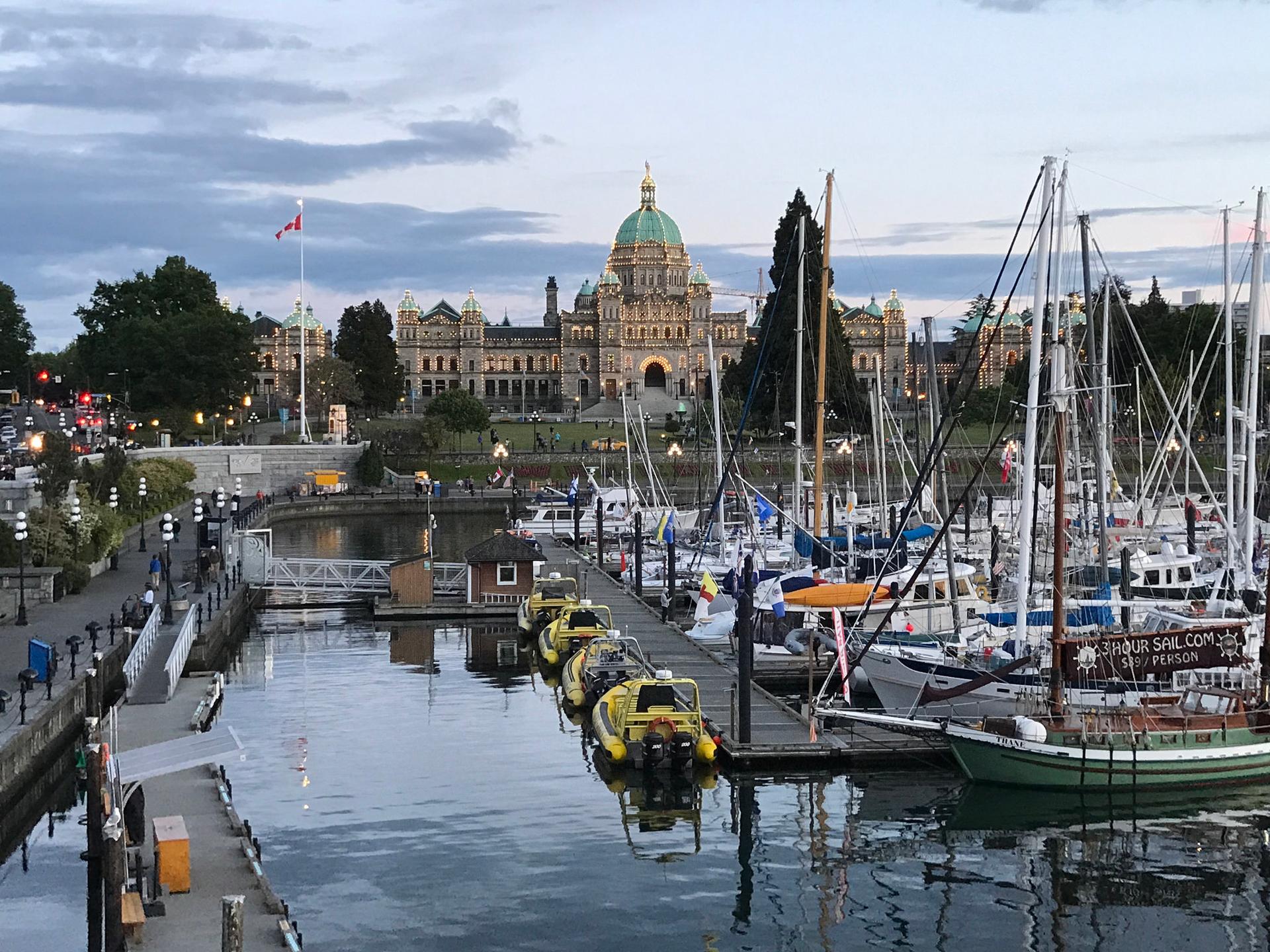 In British Columbia's capital of Victoria, you'll find a youthful spirit with trendy cafés and microbreweries, a lively harbour where something is always on the move, and the adventure playground of Vancouver Island on your doorstep. Here are 10 ways to discover what Victoria has to offer.
1. Whale watching
April to October is the best time to spot whales off the coast of Victoria, as the humpbacks and orcas pass through the straits to breed. Your whale-watching trip is also an all-round nature experience, where you'll see bald eagles, seals, and sea lions. There are numerous tour providers around Victoria's Inner Harbour and Laurel Point with a choice of covered ocean cruiser or the open-air zodiacs for your whale watching tour. While it's never guaranteed to see a whale, it's an unforgettable experience to see these magnificent creatures surface with a blow of water and then dive with a flick of the tail to seek the shoals of krill.
2. Explore Victoria's vibrant food scene
Steamship Grill and Bar, Victoria - Credit: Heather Cowper
From French style patisserie to an Indian take on poutine, you'll find independent caf?s and eateries with a multicultural flavour in Victoria, reflecting the city's heritage as a busy port. The Victoria Public Market is a great place to start, with food stalls selling everything from artisan chocolate to butter pastry pies. Savour the local craft beers and farm-to-table dishes in the neighbourhoods around Chinatown and Lower Johnson Street (known as LoJo) or overlooking Victoria's waterfront. A great way to find all the best spots is to take a food tour such as those offered by Off the Eaten Track or a cycling food tour with The Pedlar.
3. History and culture at the Royal British Columbia Museum
The Totem Hall at the Royal BC Museum in Victoria - Credit: Heather Cowper
For a dip into the history and culture of British Columbia, visit the Royal BC Museum, offering ever-changing exhibitions that reflect the melting pot of cultures that is Canada today. A favourite is the Totem Hall with the dimmed lights to preserve the colours of the wooden carved totem poles and objects from daily life created by the First Peoples of British Columbia.
4. A walk through Chinatown and LoJo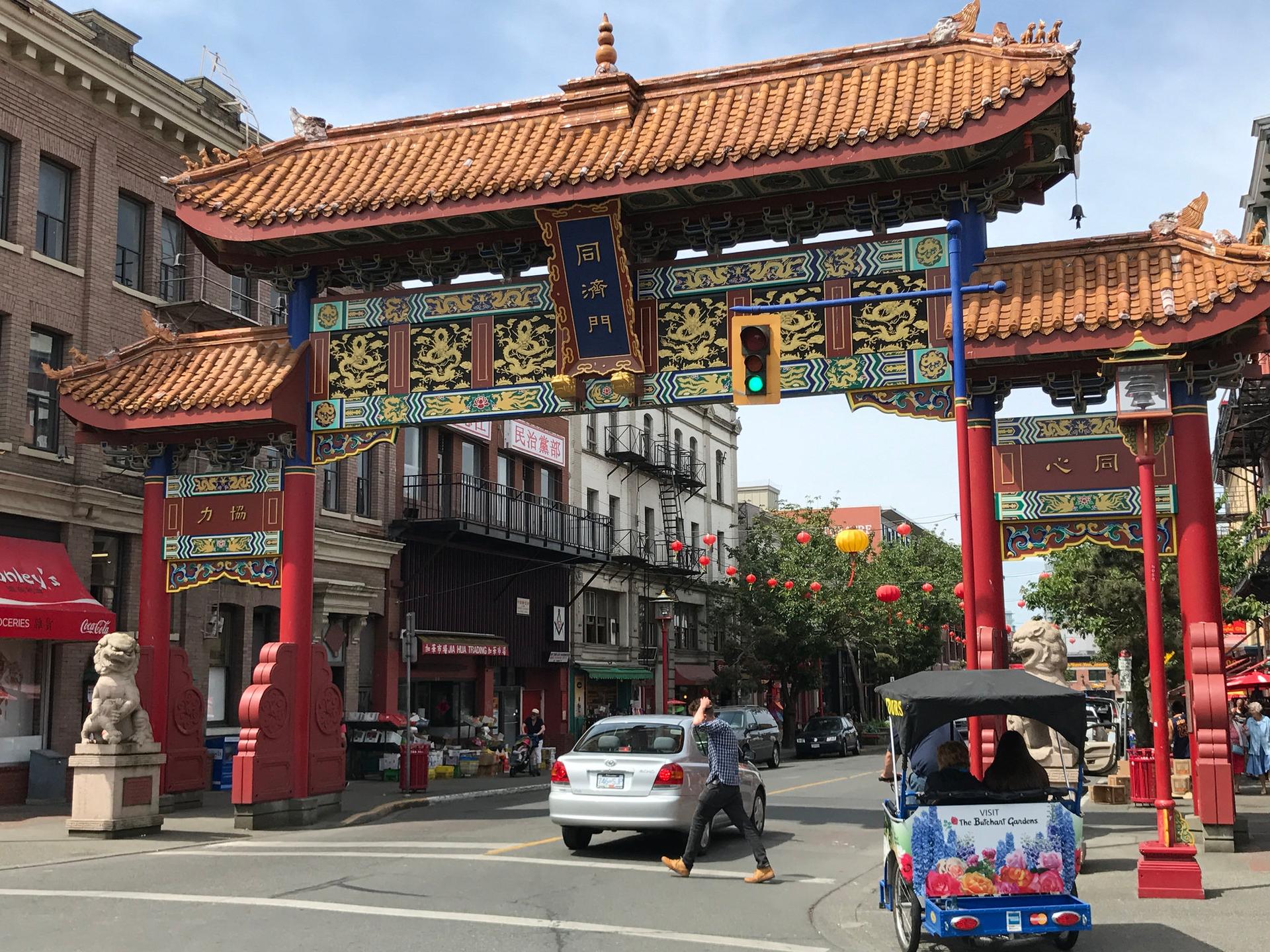 Chinatown neighbourhood in Victoria - Credit: Heather Cowper
Wander through Victoria's oldest neighbourhoods, full of quirky independent shops, hidden alleyways, and intriguing courtyards. Marked by an impressive Chinese gateway you'll find the oldest Chinatown in Canada. There you might squeeze through Fan Tan Alley, once home to gambling houses and opium dens, but now full of unusual independent shops. Nearby Market Square was formerly a working class tenement but is now an open square of cafés, while Waddington Alley still has the original wooden cobbles and metal kerbs that were common in the 19th century.
5. Take a tour of Victoria's inner harbour
Water taxi in Victoria's inner harbour - Credit: Heather Cowper
There's always something to see in Victoria's inner harbour, from float planes coming into land, to seals basking on the waterfront. From March to October, the water taxis skim around the harbour like water flies and you can also take a 45 minute tour with commentary about the history and wildlife of the area.
6. Colourful Fisherman's Wharf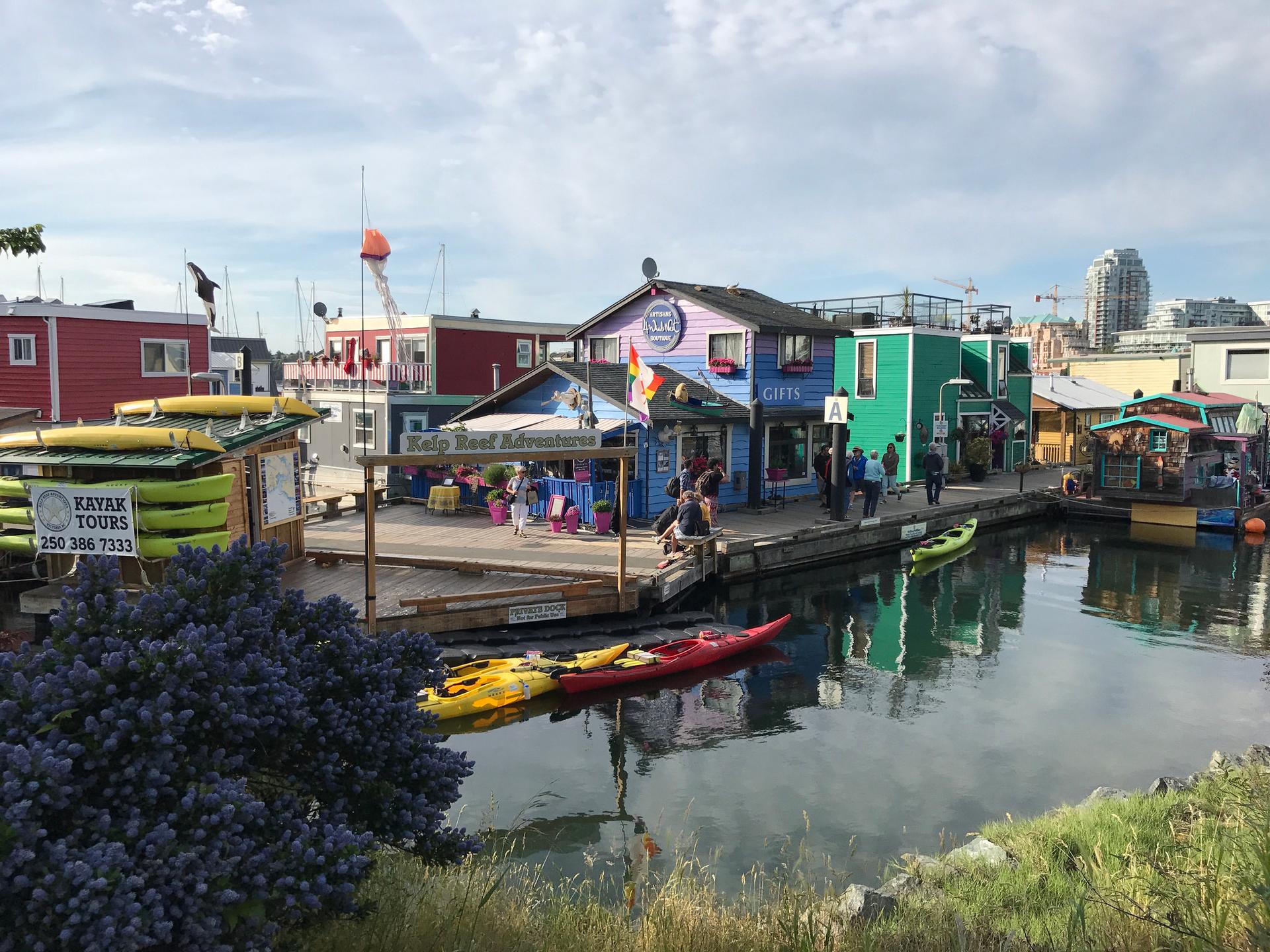 Visit Fisherman's Wharf in Victoria - Credit: Heather Cowper
Fisherman's Wharf is a collection of houseboats painted in rainbow shades that make a visit to this marina a colourful experience. From the inner harbour take a water taxi or stroll along the waterfront path that winds past Laurel Point. The fisherman still land their catch here and there's a chance to try fresh crab and seafood at one of the outdoor restaurants while you watch the seals and otters play around the jetty.
7. Visit the BC Parliament Building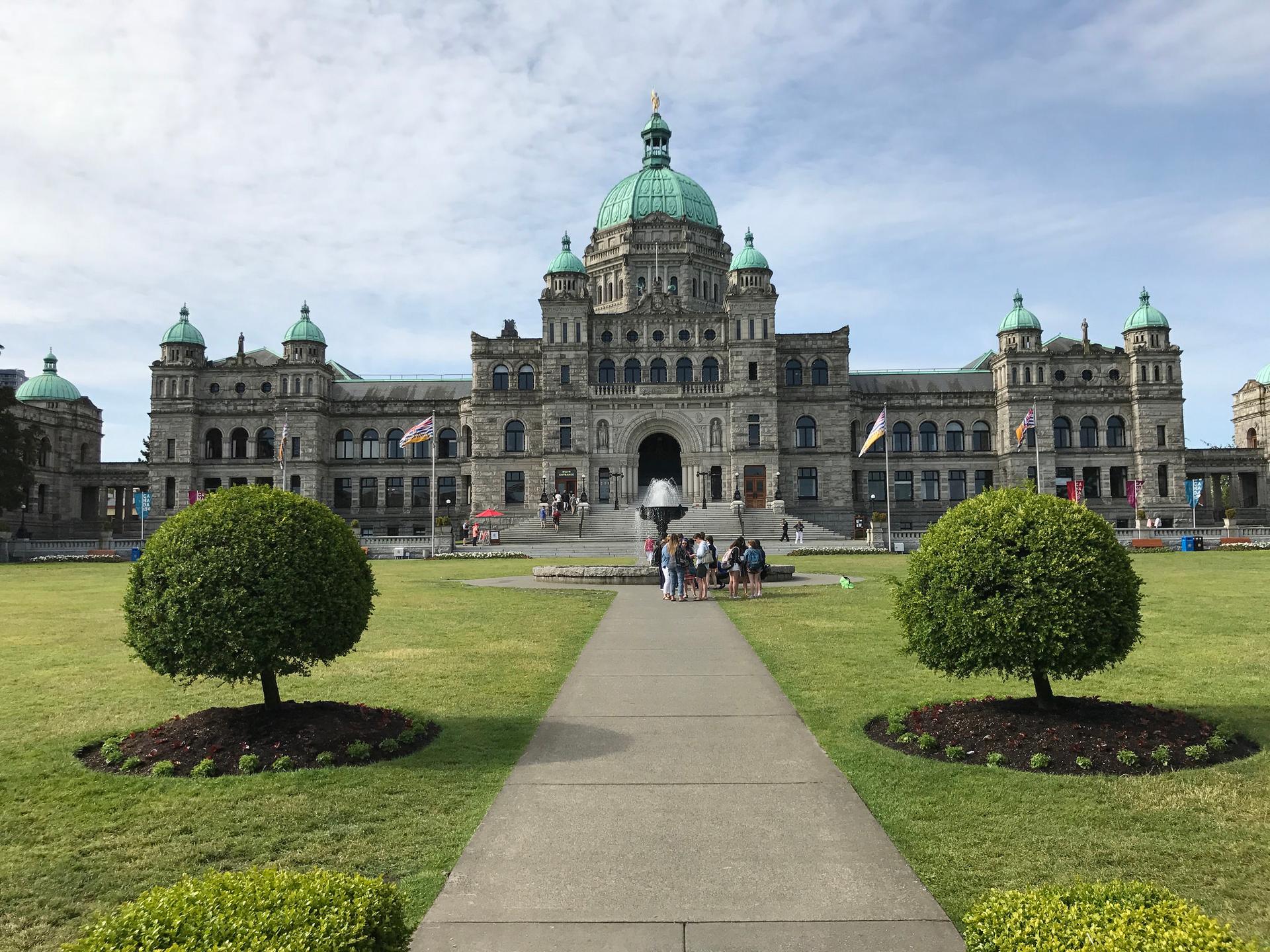 The BC Parliament Building in Victoria - Credit: Heather Cowper
The BC Parliament Building occupies a prime position overlooking Victoria's inner harbour and is the seat of British Columbia's legislature. You have the choice of doing a self-guided tour or taking one of the free public tours of the building to admire the gilded dome with murals that represent the major industries of British Columbia. When the legislature is not in session you can look into their chamber to see the desks where elected members sit, with its coloured marble columns and decorative plaster ceiling.
8. Go cycling or hiking around Victoria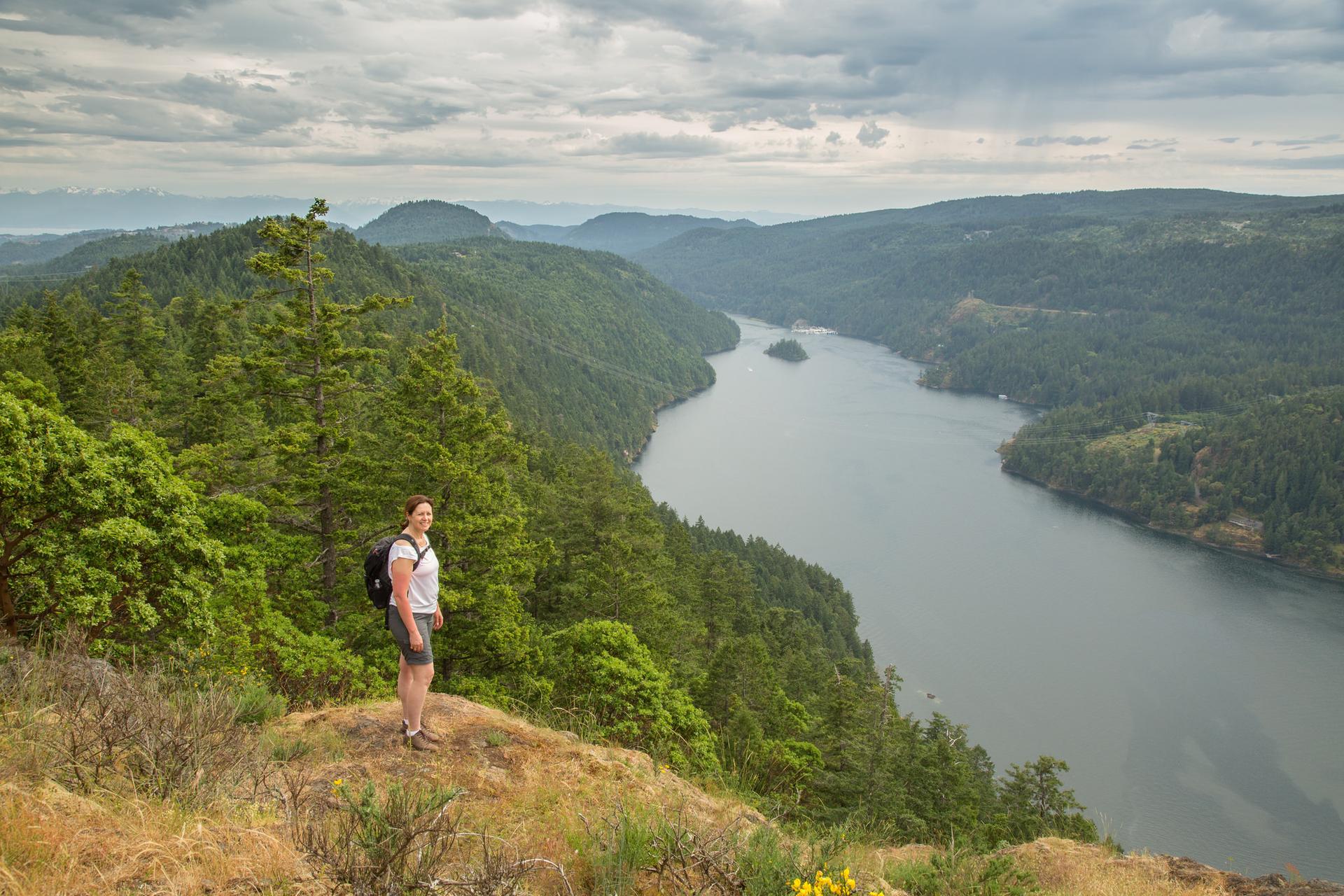 Hiking in the Gowlland Tod Provincial Park - Credit: Mark Vukobrat of Hike Victoria
Victoria's vibrant city life gives way to the quiet country roads, farms, and vineyards of the Saanich Peninsula. There are many cycling trails leading out of the city so why not hire a bike, following the Lockside trail northward along an old railway line, past wineries where you can make a wine-tasting stop (Seawall Adventure offer tours). If hiking is more your thing, head for the Gowlland Tod Provincial Park, where you can hike the trail with views over the Finlayson Arm Fjord and pine covered slopes, with tours offered by Hike Victoria.
9. The Fort Rodd Hill National Historic Site and Fisgard Lighthouse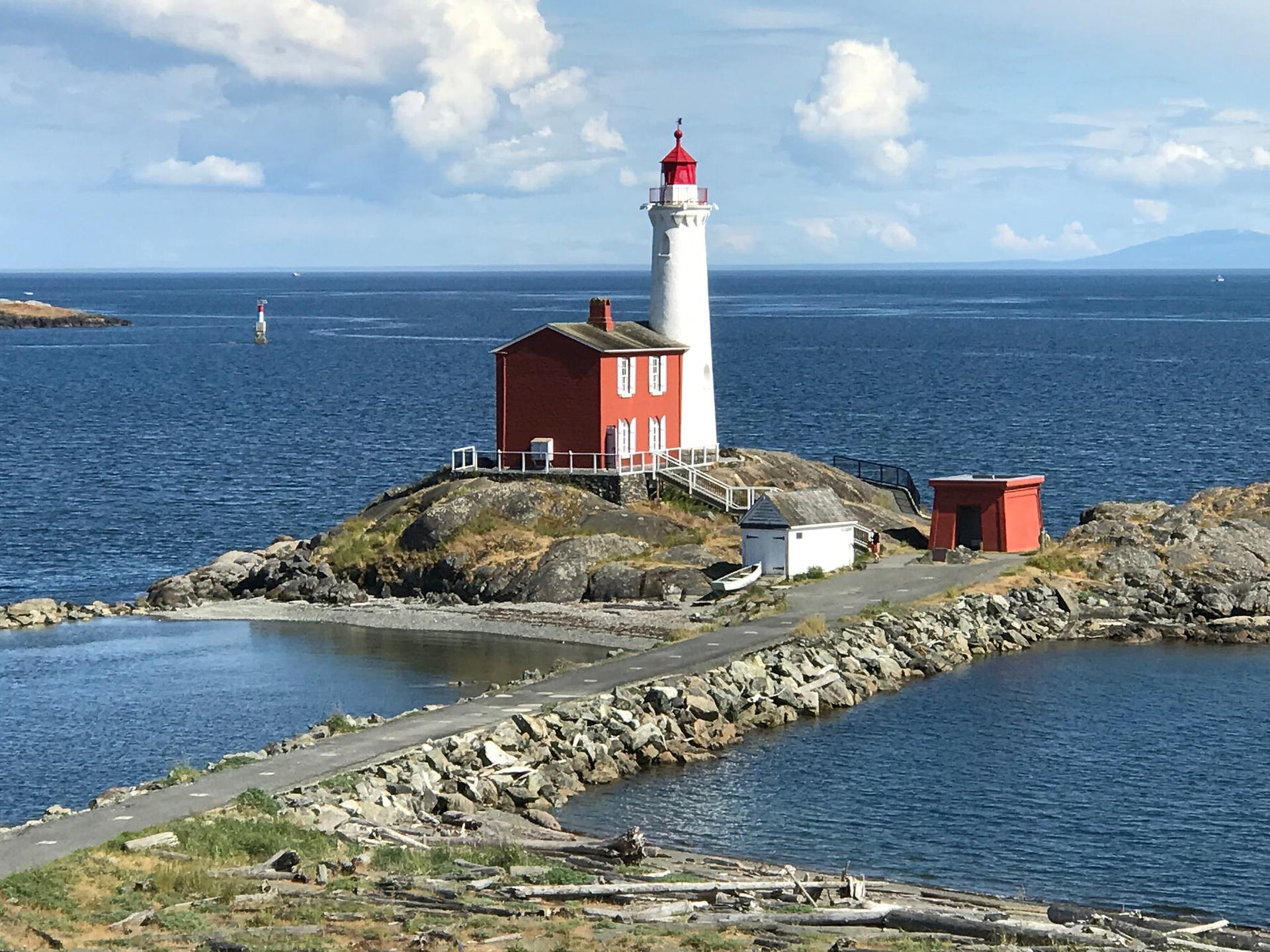 The Fisgard Lighthouse near Victoria - Credit: Heather Cowper
Just a 20 minute drive from Victoria's downtown area you'll find the Fort Rodd Hill and Fisgard Lighthouse, a historic artillery fort that protected the Canadian Navy's base in Esquimalt Harbour until the 1950s. After exploring the underground bunkers and gun placements overlooking the sea, you can walk across the short causeway to visit the beautifully photogenic Fisgard Lighthouse. There's a small beach where children can paddle or have a picnic on the rocks with beautiful views of the bay.
10. Floral colour at the Butchart Gardens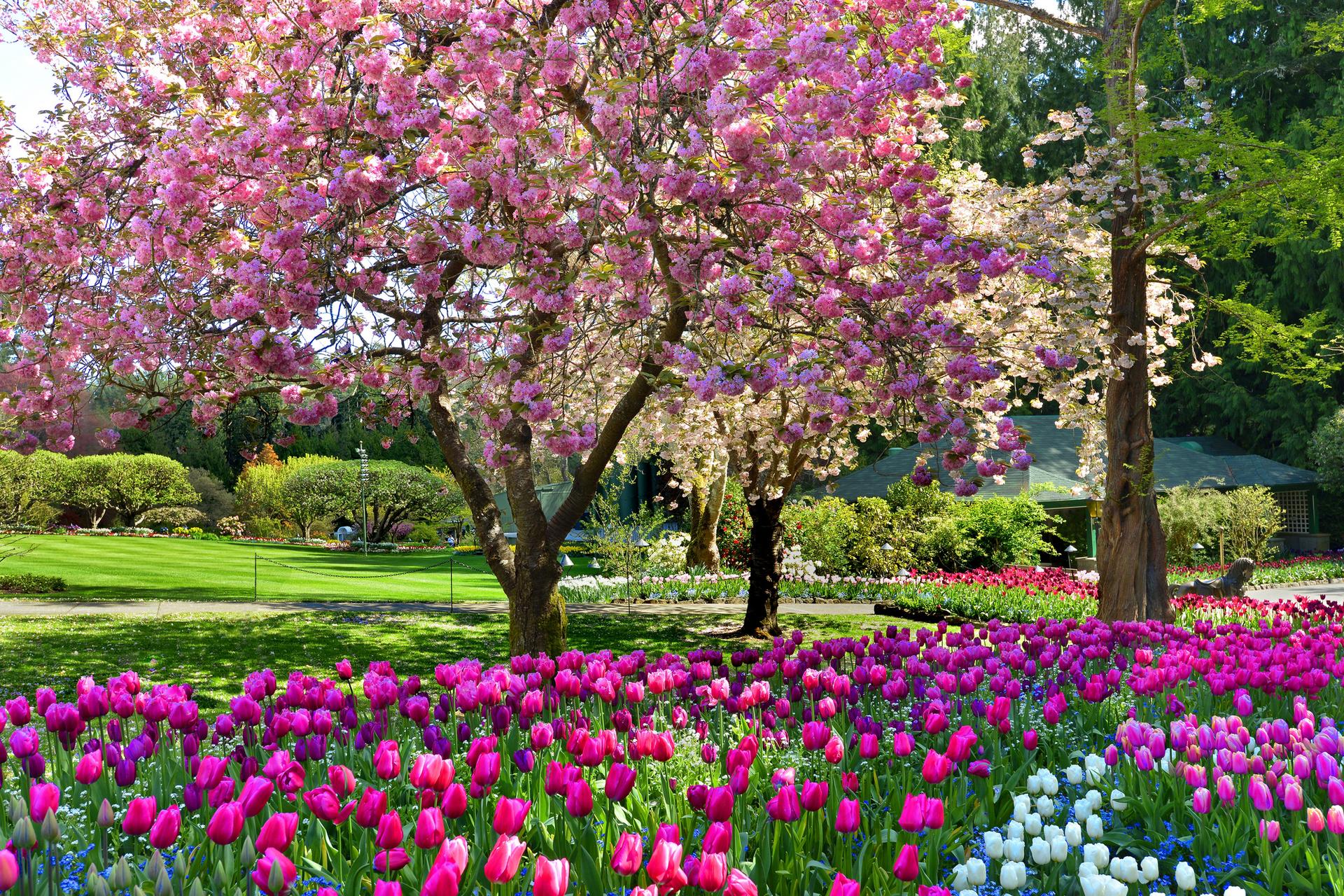 Butchart Gardens in summertimes - Credit: Butchart Gardens
The enchanting Butchart Gardens, just outside Victoria, were developed by the Butchart family on the site of an abandoned quarry. The garden is at its best from March through October when you'll find spring bulbs, summer floral displays, and stunning autumn colour in the Japanese garden, with concerts and fireworks to entertain visitors through the summer.