The top 10 attractions in Montreal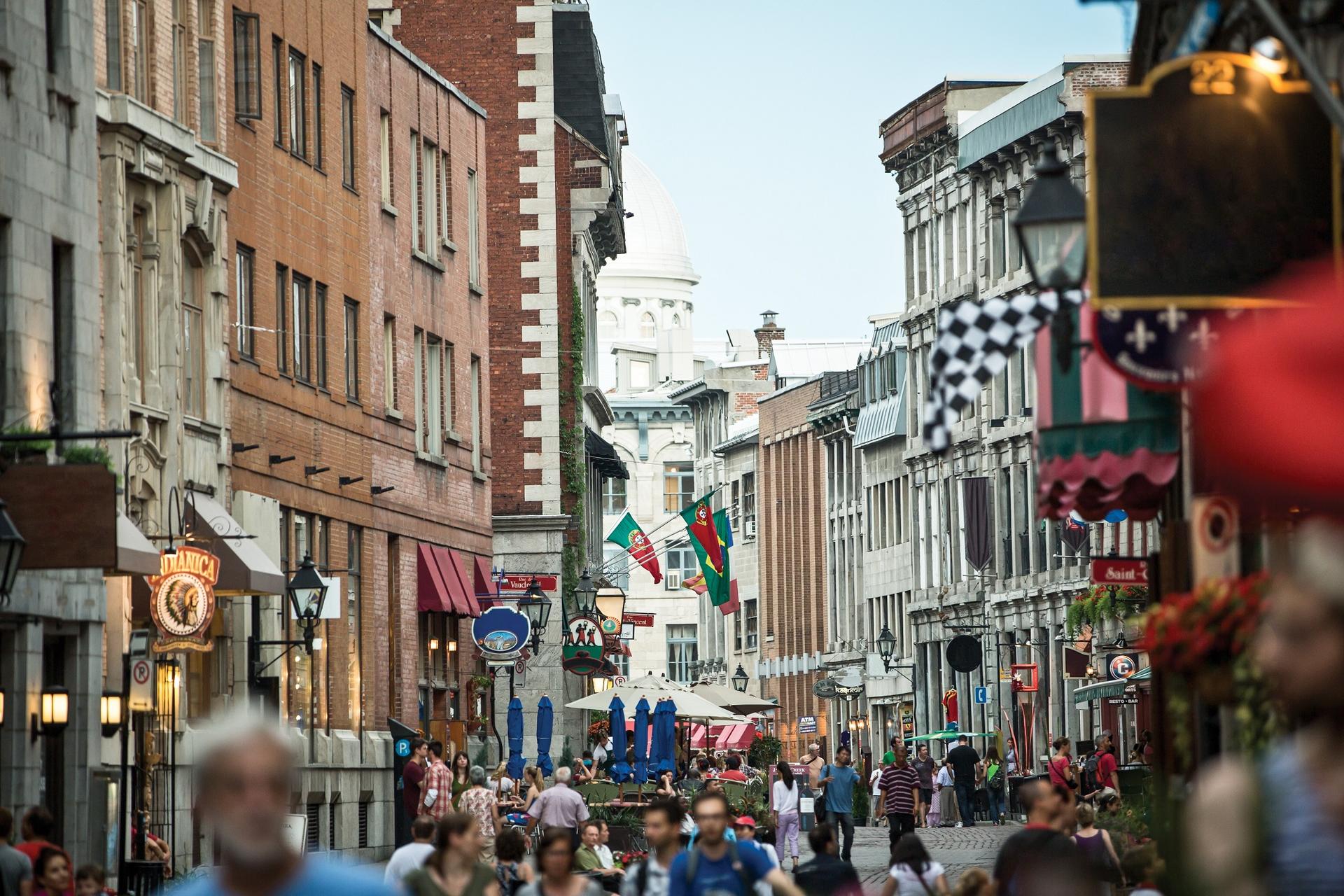 From centuries-old landmarks to festivals featuring the biggest bands in the world today, Montreal is both a modern and classic city that's everything except boring.
The Notre-Dame Basilica - Credit: Alice Gao
Notre-Dame Basilica
Walking around the Old Port neighbourhood of Montreal, it would be hard to miss the two large towers of the Notre-Dame Basilica of Montreal peeking out above the skyline. If you're impressed by the outside, just wait until you walk in those doors. Completed in 1829, it's the first Gothic Revival-style church built in Canada, and the stained-glass windows and beautiful religious paintings leave many visitors in awe. Walking into the Basilica is like walking back through history. Pope John Paul II visited and it also hosted the funerals of Prime Minister Pierre-Elliott Trudeau and Canada's beloved ice hockey legend Maurice Richard. Admission to the Notre-Dame Basilica includes a 20-minute guided tour that introduces you to its history, architecture, and art. You can also celebrate mass or take an extended tour for access to the sacristy, galleries, and baptistry.
Old Montreal
Old Montreal
Old Montreal is appropriately named in one sense: it's the oldest neighbourhood in the city, and contains the site where Montreal was first established in 1642. And yet, the crowds that gather in Old Montreal call to mind youth and excitement. The many local fashion boutiques and cafes are always busy. People stream into the area to walk, bike, and boat the beautiful waterfront (known as the Old Port) during the day, and to drink and dine at its many modern restaurants at night. And this doesn't only happen in the summer. In late January, thousands of people don snow suits and fill the harbour for Igloofest, an outdoor electronic music festival. OId Montreal is an incredible mixture of new and old that you won't want to miss.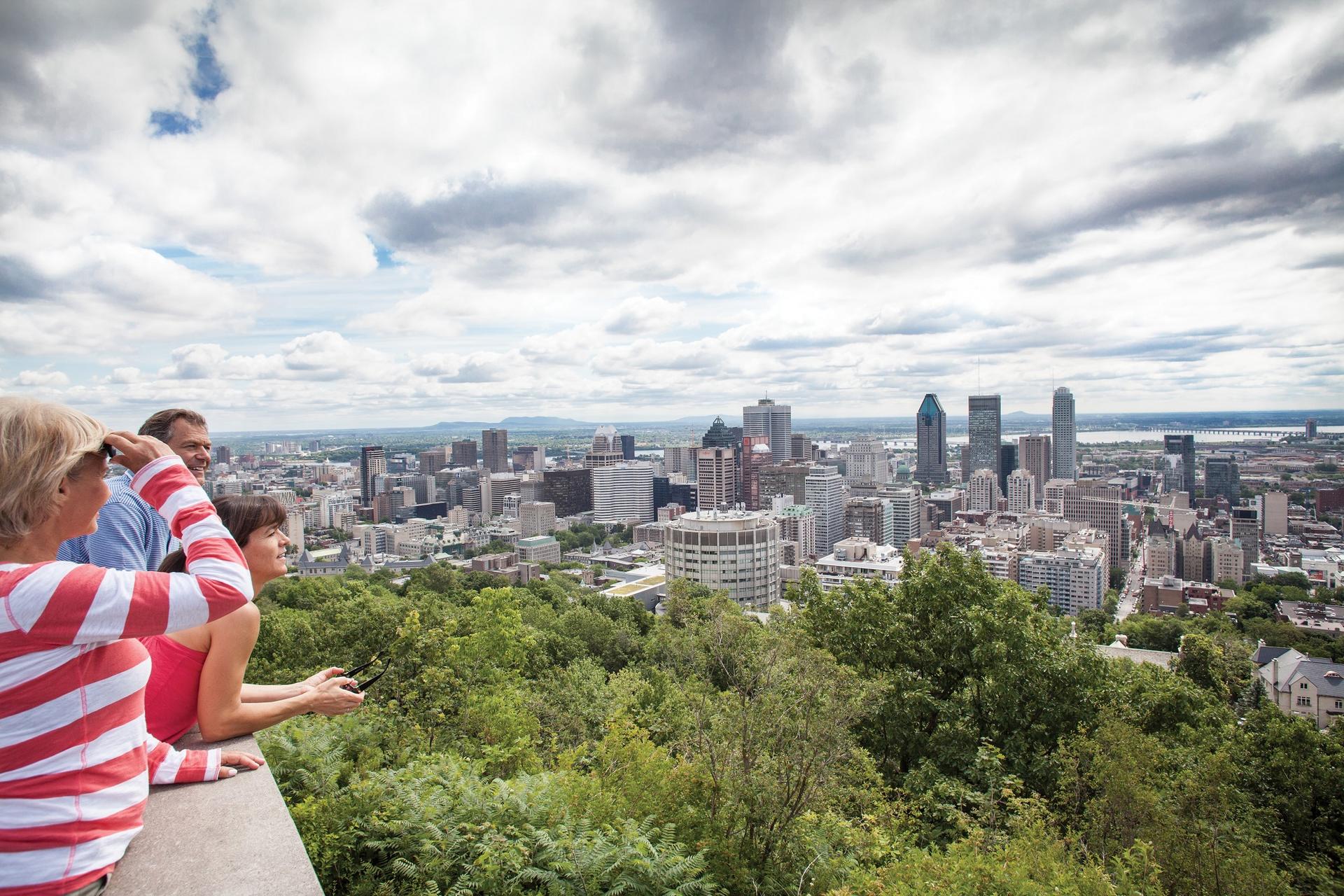 Mount Royal Park
Mount Royal
Mount Royal is a mountain located right in the heart of downtown Montreal, much of it within a large park of the same name. It was actually Frederick Law Olmstead, the designer of New York's Central Park, who designed Mount Royal Park, and the two landmarks serve a similar purpose: existing as an outdoor space in the city where people meet, hang out, spend time outdoors, play sports, and much more. Climb to the lookout point at the top, visit the giant cross and look out over the entire city of Montreal. Or, visit on a Sunday for one of Mount Royal's biggest draws: tam-tams. Tam-tams are weekly gatherings (weather-permitting) of drummers, dancers, vendors, and just about anyone else. It's a big outdoor party and you're invited.
St. Joseph's Oratory of Mount Royal
Driving around Montreal, you might notice a big, rounded, green roof standing tall on the horizon. That roof belongs to St. Joseph's Oratory of Mount Royal, the largest church in Canada and a popular destination for locals and visitors alike. At 97 metres, that huge roof--the dome of the Oratory basilica--is the second highest in the world, behind only Saint Peter's Basilica in Rome. Climb the long rows of steps and enjoy the amazing view of the city before heading inside. Take a tour and visit the small original chapel, as well as the Basilica, the gardens, and the museum, which features religious and artistic exhibits.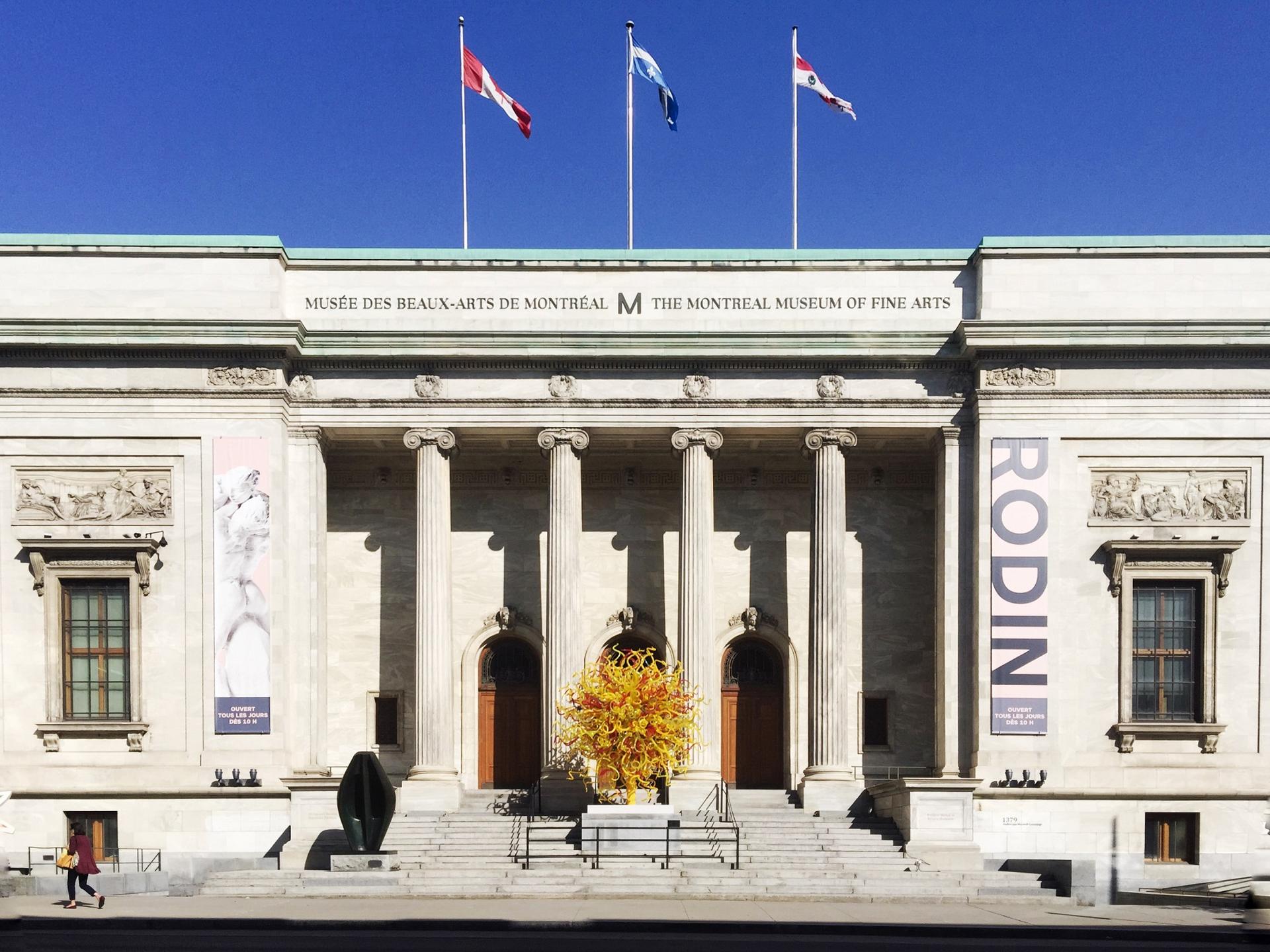 The Montreal Museum of Fine Arts - Credit: Alice Gao
Montreal Museum of Fine Arts
Don your beret, wax your mustache, and pop over to the Montreal Museum of Fine Arts to see some of the 41,000 works in its collection. Founded in 1860, the museum is actually the most-visited art museum in Canada, attracting over one million art-lovers every year. And it's an art museum in the broadest sense of the word, as traditional fine arts, music, film, fashion, and design all have a place inside its walls. In a few hours of browsing, you might encounter an ancient glass vase, a painting by Rembrandt, and unique modern furniture. Travelling exhibits join the collection every year, meaning you'll never have the same experience twice.
Sainte Catherine - Credit: Asymetric/Finn O'Hara
Sainte
 Catherine Street
Sainte Catherine Street (Rue Ste.-Catherine locally) is the shopping hub of Montreal. Whether you're after high-end designers, chain store brands, local boutiques or simple souvenirs, you'll find it on this street. At nine miles in length, Sainte Catherine Street crosses Montreal's downtown core from east to west. You could walk it for hours and enjoy a different experience at every corner. Restaurants, bars, and cafes line the street, which is easily accessible by bus or metro (subway). The Montreal Forum, former home of the legendary Montreal Canadiens ice hockey team, and major venue Place-des-Arts are both located on Sainte-Catherine's. Visit in the summer and watch the street come alive as sidewalks get eaten up by patios where you can enjoy a drink and a meal outdoors.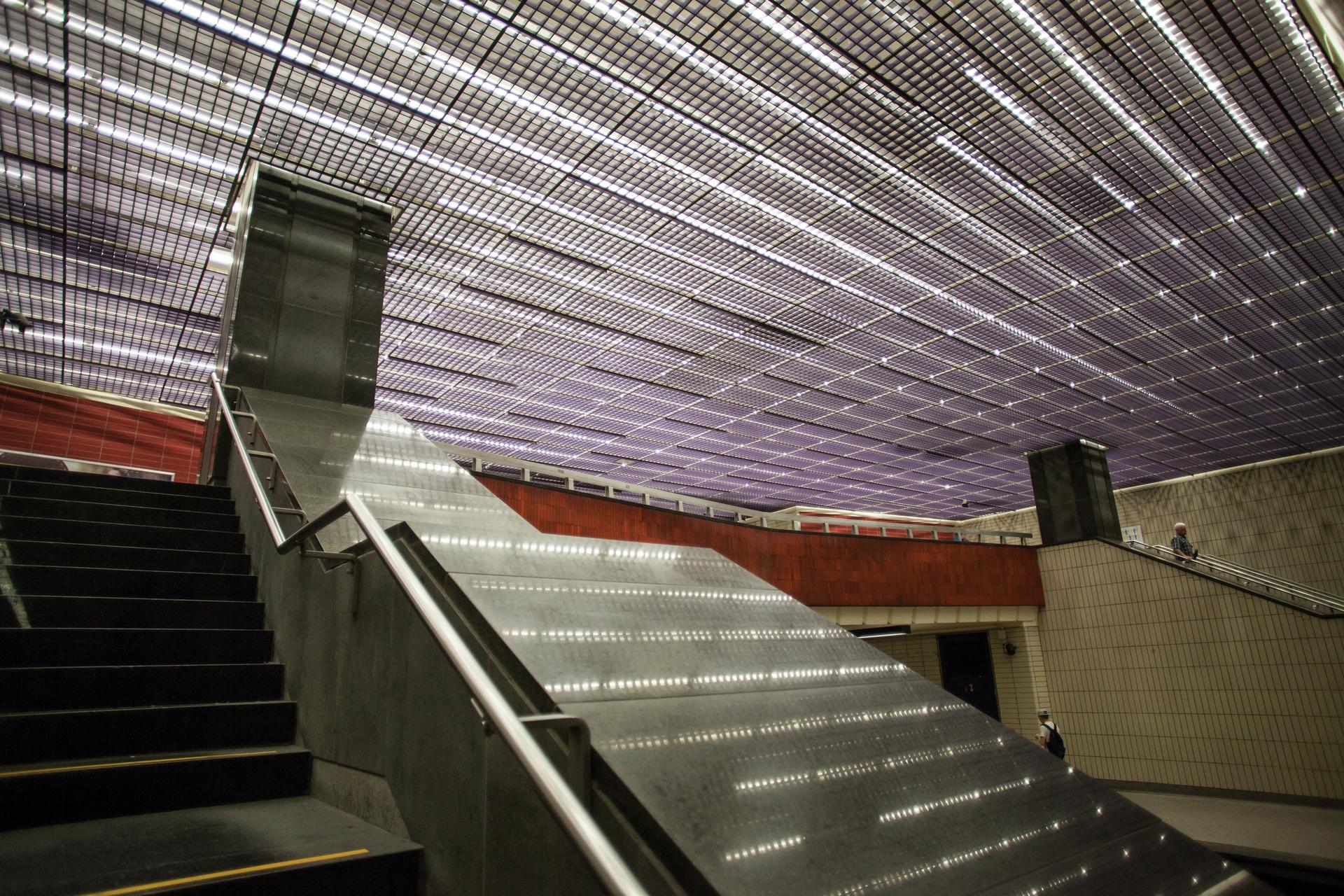 Montreal's stunning metro stations are connected to the underground city
The Underground City
Now that you've enjoyed one of Canada's busiest shopping streets, it's time to see what lies beneath it. Montreal is home to what is widely called an "underground city." The RÉSO, as it is officially named, is a network of nearly 20 miles of underground paths and tunnels which connect shopping centers, subway stations, and buildings. You can enter the network from the street, nine major hotels, or eight different subway stations, and have access to 2,000 stores, 17 museums, an ice hockey arena, a movie theatre, night clubs, and countless other restaurants and businesses. Whether you're trying to escape a cold day outside, you love to shop, or you just enjoy exploring, join the 500,000 people who make their way through the underground city every day.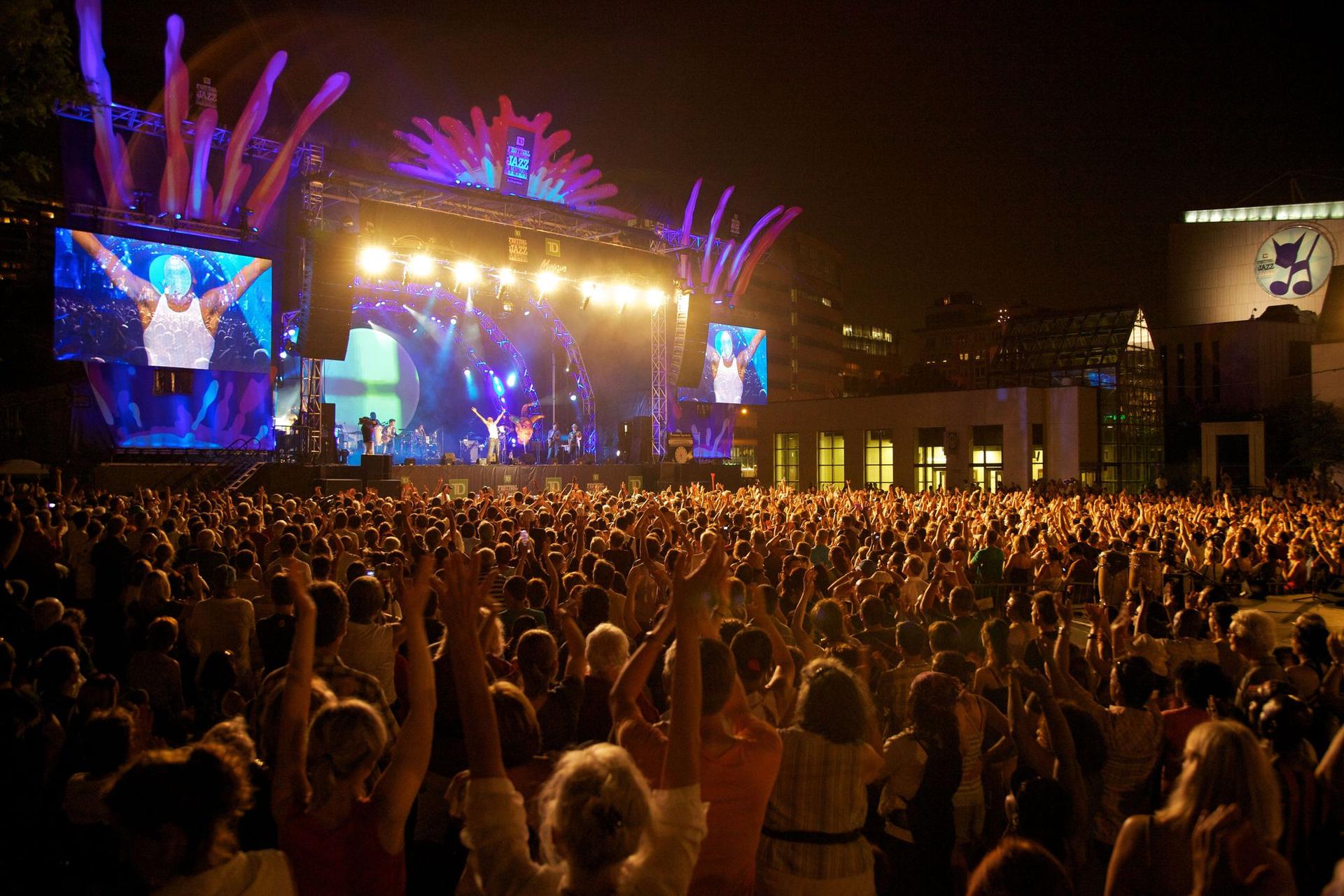 Place des Festivals - Credit: Tourism Montreal/Jean-F. Leblanc
Place des Festivals
In the heart of downtown Montreal is an entertainment district known as the Quartier des spectacles. The centrepiece of that district? The Place des Festivals. The Place is essentially an outdoor public square built to host big festivals and big crowds, and it definitely stays true to that purpose. The Just for Laughs comedy festival, the Montreal Jazz Festival, and a number of other events make use of the space to host free shows and concerts year-round. The largest interactive fountain in Canada, with 235 water jets, sits inside the square, as do four huge light towers and two glass-encased restaurants. No matter when you're in Montreal, the Place des Festivals will have something worth checking out.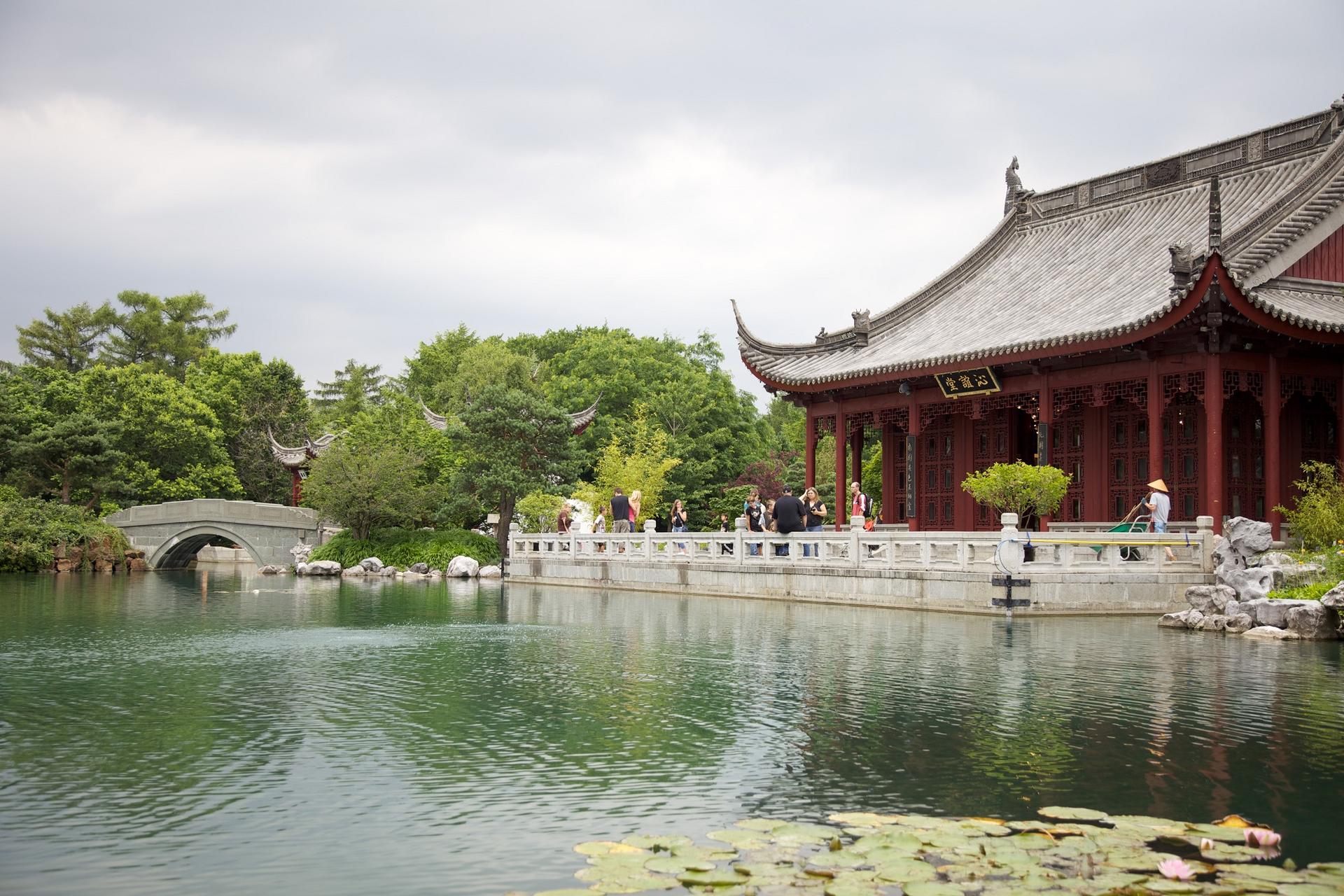 Montreal Botanical Garden - Credit: Asymetric/Finn O'Hara
Space for Life
Montreal's Space for Life (Espace Pour La Vie) is a collection of four different experiences: The Biod?me, Botanical Garden, Insectarium, and Rio Tinto Alcan Planetarium. The space is about connecting us with nature and our place in the universe, all in one convenient and exciting place. In just one day, you can stop and smell about 22,000 flowers and plants, have lunch alongside penguins or lynx, try and decide whether something is a stick or an insect, and then sit back and enjoy a 360-degree projection of the Northern Lights. You could do all of that in one day, but you might want to set aside a couple. There's a lot to see.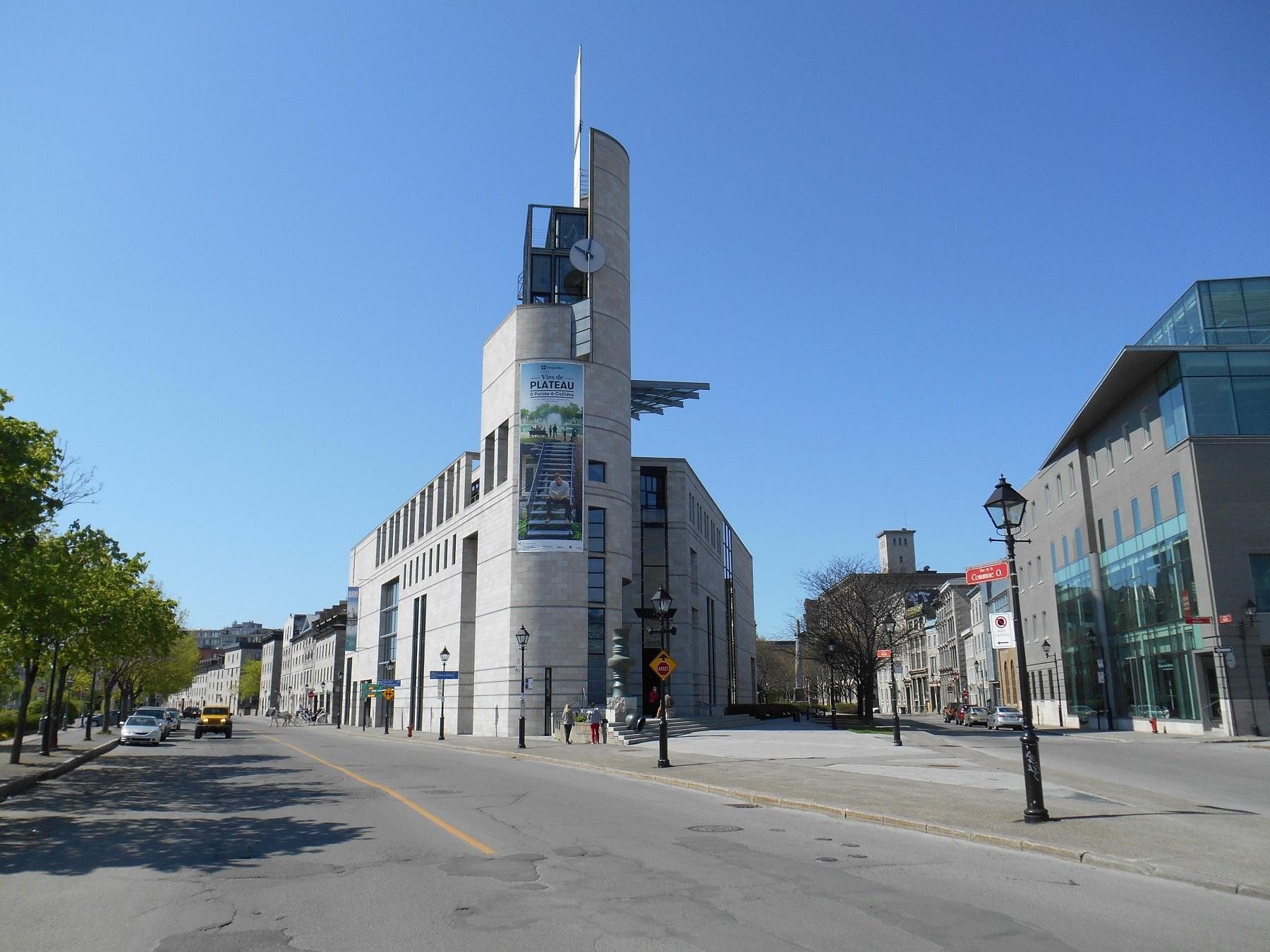 Pointe-a-Calliere Museum - Credit: Jeangagnon under CC BY-SA 3.0
Pointe-?-Calli?re Museum
How fitting is it that a museum of archeology and history sits on the exact birthplace of Montreal? The Pointe-?-Calli?re Museum was founded on Montreal's 350th birthday in 1992, and now acts as a highlight reel of the city's history dating back to the 14th century. With the help of multimedia and new technologies, you can see how local First Nations cultures lived, how the British and French influences shaped the city's evolution, and how Montreal became the city that it is today. Remains of centuries-old buildings and grave sites? Archeological relics from the region's first settlers? Regular travelling exhibits related to all things Canada? Yup, this museum is a history buff's playground.