A taste of Prince Edward County, Ontario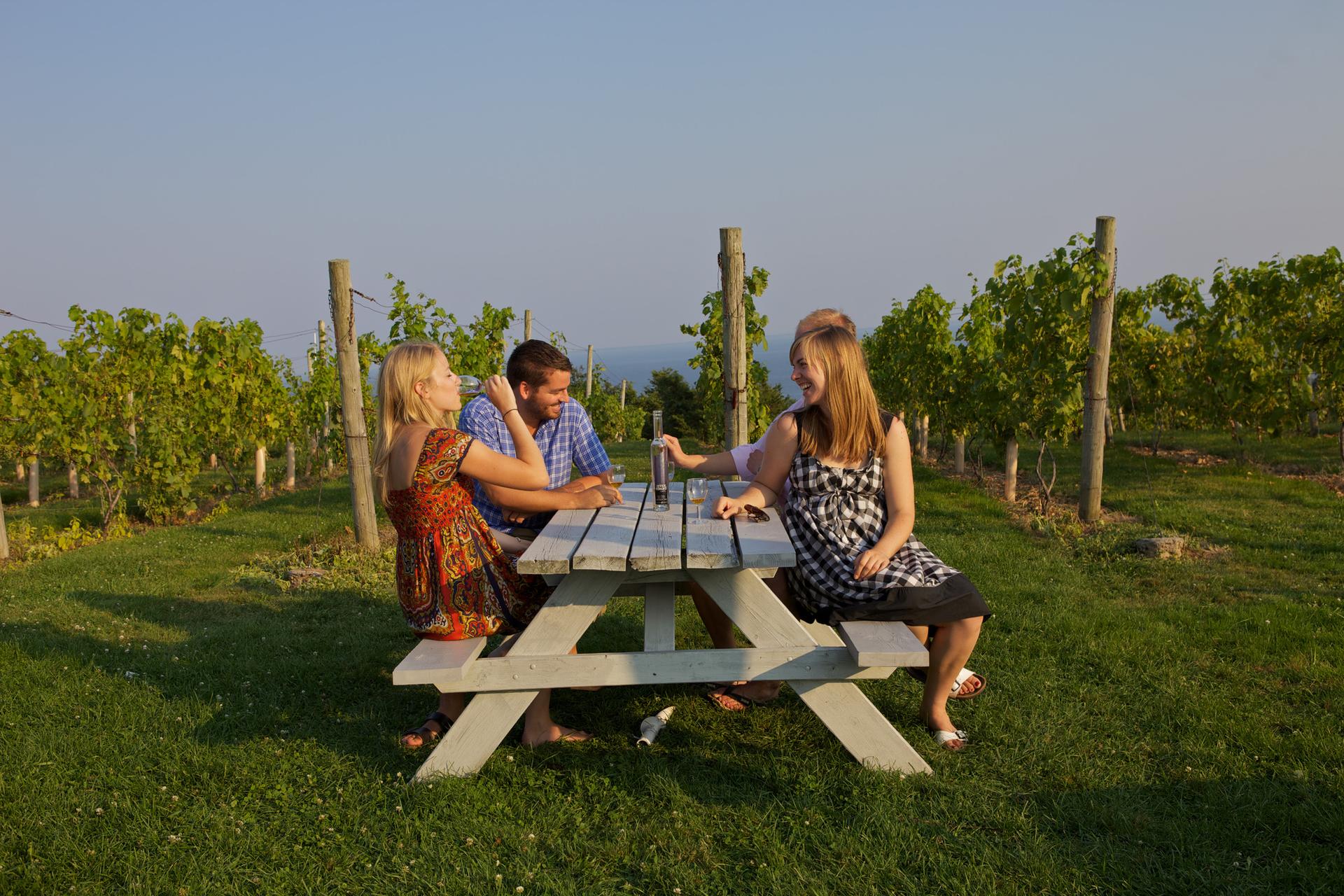 About two hours from both Ottawa and Toronto, you'll find Prince Edward County. On the shores of Lake Ontario, this island community is the perfect place to escape to. Here, you can discover beaches (and massive sand dunes!), explore the history of the agriculturally rich area, and taste your way through the delicious, local products of the region.

Ideal for a day trip or a quaint weekend away, here are a few ways to truly get a taste of this unique piece of Ontario.
Prince Edward County definitely delivers when it comes to drinks. With over 40 wineries in the area, there are plenty of varieties to sample and vineyards to visit. Take a tour or map out your own route to discover Ontario's fastest growing wine region.
Not into wine? There are also a ton of other options including breweries (we recommend Country Road Beer Co.), distilleries (66 Gilead Distillery is a good place to start), and cideries (check out The County Cider Company -- they have tasty drinks and a pizza oven!).
And of course, there are places where you can sip on whichever beverage is your favorite. Stop by The County Canteen, where you can sip on local beer and wine while sampling local fare on a patio in the late summer sun.
Called the Gastronomic capital of Ontario by the Globe & Mail, Prince Edward County has a commitment to local food that's both sustainable and delicious. To showcase the area's bounty, they've created something called the Taste Trail. Here you can cycle through the countryside and explore restaurants, food producers, and more.

If you've had your fair share of restaurant nibbles, why not try a cooking class to really get to know the local ingredients? The Waring House Cookery School offers classes in everything from elegant seafood to ultimate burgers.
There's also a variety of other culinary experiences to indulge in, including a lunch and dinner cruise that will have you out on the water sampling local wines and bites, and farm markets where you can get to know local producers and nosh on the freshest goods. Better yet, there's a Cookery School Farm Tour that takes you through the market with a guide and culminates in crafting market fresh ingredients into a delectable meal.
Though it's easy to always be thinking about your next meal when you're in a spot that offers so much, sometimes you'll need to take a break from chowing down. Of course, food is easy to boast about in Prince Edward County, but there are lots of other things to do and explore. Meander along the The Arts Trail, where you can drive through the countryside meeting artists, exploring galleries, and discovering the creativity of the area. Here's a guide to bring you through the best the area has to offer. Consider checking out the County Studio Tour, that takes place every September, if you're looking to discover more art.
Intrigued? Discover more of Prince Edward County on the Travel Ontario website.
Intrigued? Discover more of Prince Edward County on the Travel Ontario website.