BC road trip: 5 reasons Route 97 rocks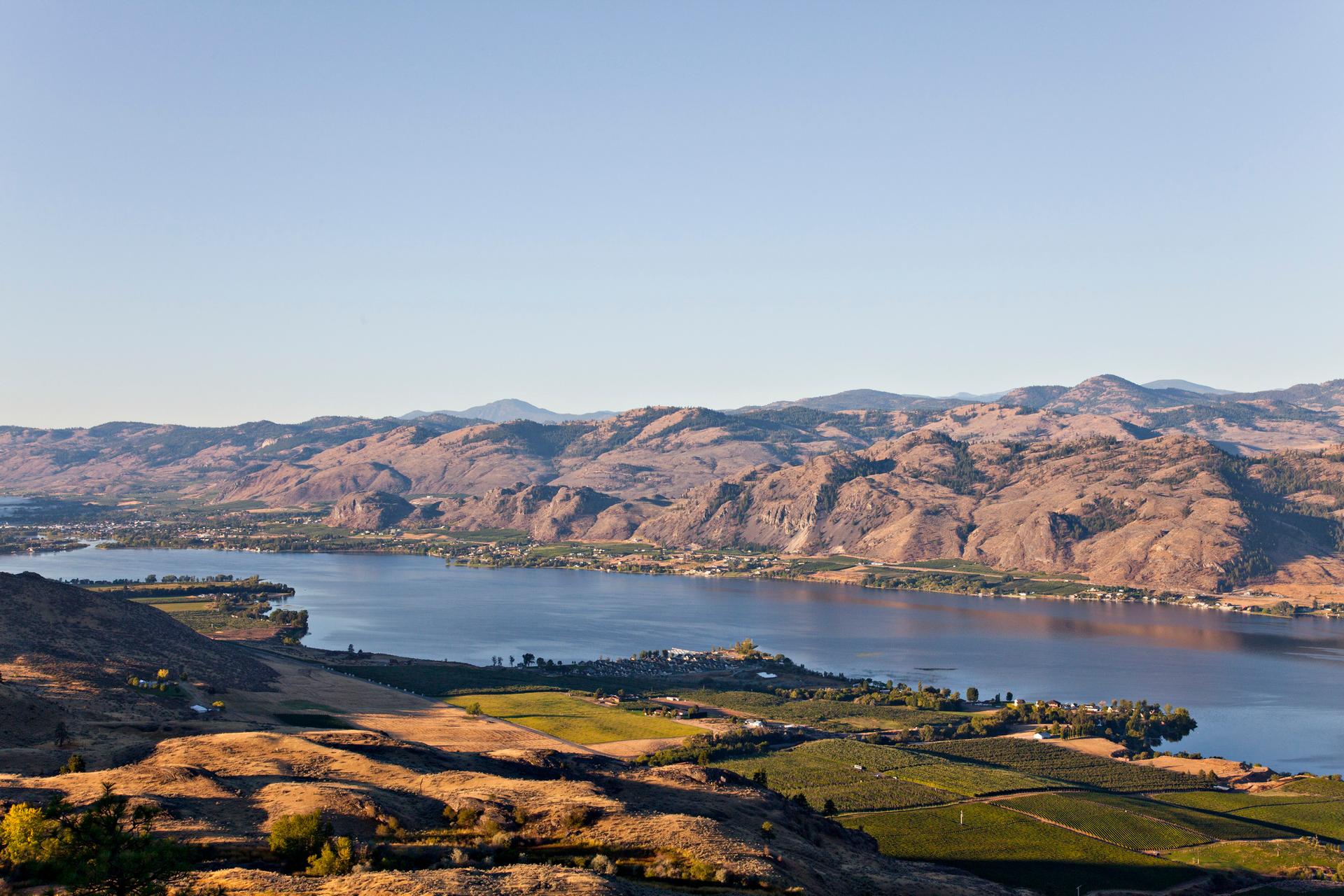 This post was originally published on the Hello BC blog.
A road trip around Route 97 will take you from desert to forest, with a whole lot of adventure in between. Here are five reasons to make Route 97 part of your next British Columbia road trip.
1. Mountains and parks
From the highest peak in the Canadian Rockies to the golden grasslands of the South Okanagan, there's no shortage of mountains to climb or parks to explore around Route 97.
Insider tip: At 1.3 million acres, Wells Gray Provincial Park is the third largest park in BC, and a haven of pristine wilderness and uncharted territory. The park is also home to Helmcken Falls, the fourth largest waterfall in Canada. Its dramatic vertical drop provides a snapshot of natural force. Find it on the North Thompson Route from Route 97.
2. Hiking and biking trails
Whether you're an advanced hiker taking on the commanding peaks of Cathedral Provincial Park, or seeking the arresting beauty of Berg Lake Trail at Mount Robson Provincial Park, the road trip options from Route 97 are limitless.
Insider tip: The Kettle Valley Rail Trail (KVR) provides 600 kilometres of connected pathways throughout the region. Once a comprehensive railroad system, the decommissioned tracks are now home to an extensive recreational trail. With a grade that never exceeds 2.2 percent, it's ideal for cycling and hiking.
3. Beaches and lakes
What better way to relax after a ride than with a refreshing dip in the lake? Osoyoos Lake is one of the warmest freshwater lakes in Canada, with an average temperature of 24?C.
Insider tip: Located 45 kilometres from Kelowna, Kalamalka Lake is often called The Lake of A Thousand Colours. This unique body of water gets its vibrant hues from limestone deposits left by receding glaciers. When the lake warms, crystals form to reflect the sunlight, creating its distinct colours.
4. Local food
Enjoy fresh, fragrant flavours amidst the backdrop of sun-soaked valleys and lush mountain views. Share in the experience of authentic First Nations food, stop by a fruit stand, or dine in a vineyard under the stars.
Insider tip: There are many ways to go wine touring beyond self-guided or organized tours. Try a helicopter, a hot-air balloon, a kayak, a bike, or a classic car.
5. So many side-trip options