Plan a spring getaway in one of Canada's cities
Check the most up-to-date travel restrictions before planning your trip and be sure to contact businesses prior to travel to confirm availability and book reservations.
Ready to choose your own adventure this spring? Whether Vancouver or Charlottetown (or points in between), cities are offering up ample ways to forge (or bike) your own path with downloadable apps for self-guided touring. Map out routes for must-see murals, historic sites and secret spots to see cherry blossoms. Or hide away in your hotel room with take-out and listen to the symphony or see a museum exhibit.
Spring is the ideal time to discover the allure of Canada's vibrant neighbourhoods and natural sanctuaries.
Vancouver, British Columbia
Jericho Beach, Vancouver | Credit: Destination Canada
Glamorous glass towers juxtaposed by tranquil urban forests and beaches makes Vancouver enticing, especially in spring when the weather warms up for cycling the seawall and adjacent beaches or strolling urban parks filled with fragrant magnolia trees. For two self-guided tours, check out the map of some 2,700 ornamental cherry trees haloed in pink blossoms and download the Vancouver Mural Festival's mobile app, which marks 250-plus works like Shepard Fairey's 20-storey Earth Justice. 
Hungry? Hit up new hot spots Acquafarina for Sicilian cuisine or get made-from-scratch Middle Eastern takeout at Superbaba, which also has a location in Victoria. After wandering, drop by Tableau Bar Bistro for happy hour bubbly. The spot is adjacent to the Loden Hotel, so sip away--and then head upstairs to cap off your day with a restful overnight stay.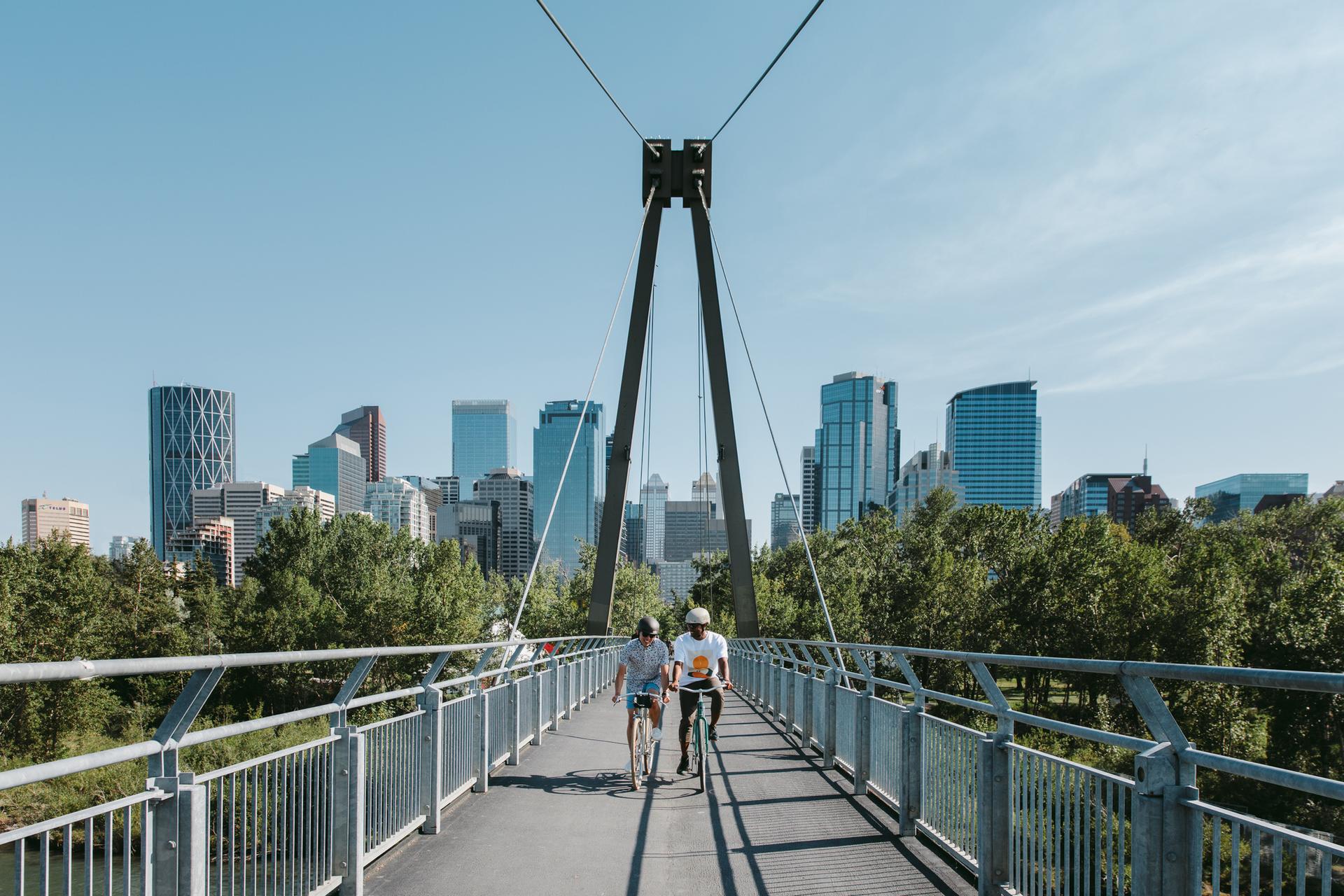 Cycling across Prince's Island Bridge, Calgary | Credit: Travel Alberta / Mike Seehagel
Nestled at the nexus of two rivers, Calgary offers a balance of natural environments and big-city energy. Case in point? With 800 kilometres of paved pathways, you can pedal by the Bow River to the Glenbow Museum (or view its virtual exhibits) and the new Central Library, an architectural work of art. (The Art Gallery of Alberta in Edmonton is another standout.) With spring in swing, take time to see the apple and pear tree orchards in bloom at Ralph Klein Park & Environmental Education Centre. 
Time to eat? Stuff yourself with souffl?d flapjacks at Pigeonhole (curbside pickup is available) or birria tacos at Native Tongues Taqueria (plus mezcal-centric drinks). Later, snag the secret code to gain entry to Betty Lou's Library, a speakeasy serving cocktails like the Double Smoked Manhattan, crafted with Alberta rye. Then unwind overnight at Hotel Arts: treat yourself to an in-room massage, guaranteed to put the day's excitement to rest.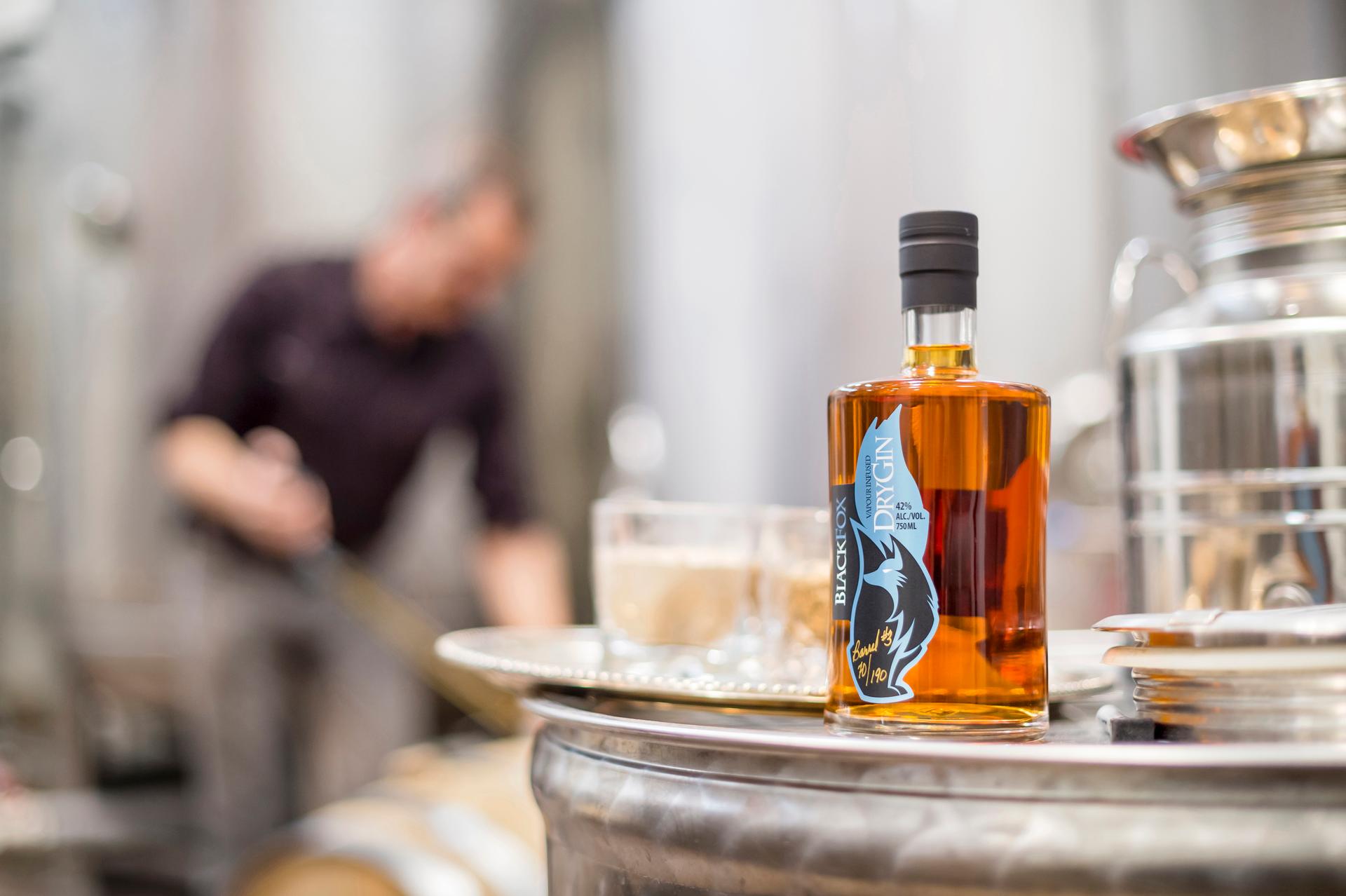 Black Fox Farm & Distillery in Saskatoon | Credit: Chris Hendrickson Photography
Composed of 46 neighbourhoods and surrounded by prairie grasslands, Saskatoon embraces both culture and nature. Walk, jog or bike (download the city cycling guide) segments of the 80-kilometre Meewasin Trail, which traces the South Saskatchewan River that flows through the city, or rent a kayak to glide beneath Saskatoon's seven bridges. Indoors, get a peek at the Picassos and Indigenous art at the Remai Modern; its Prairie Modern style blends in with the landscape. Exploring further afield in Regina, visit the Royal Saskatchewan Museum to learn more about the province's natural history and Indigenous cultures.
Keep up your energy: have bison keftedes or a hearty veggie burger at Leyda's Cafe. Just a short drive from downtown, tour Black Fox Farm & Distillery and taste cocktails crafted with haskap berry gin. Ready to rest? Cozy up in a sleek room at The James Hotel. If you time it right, you can stream a live digital performance by the Saskatoon Symphony Orchestra.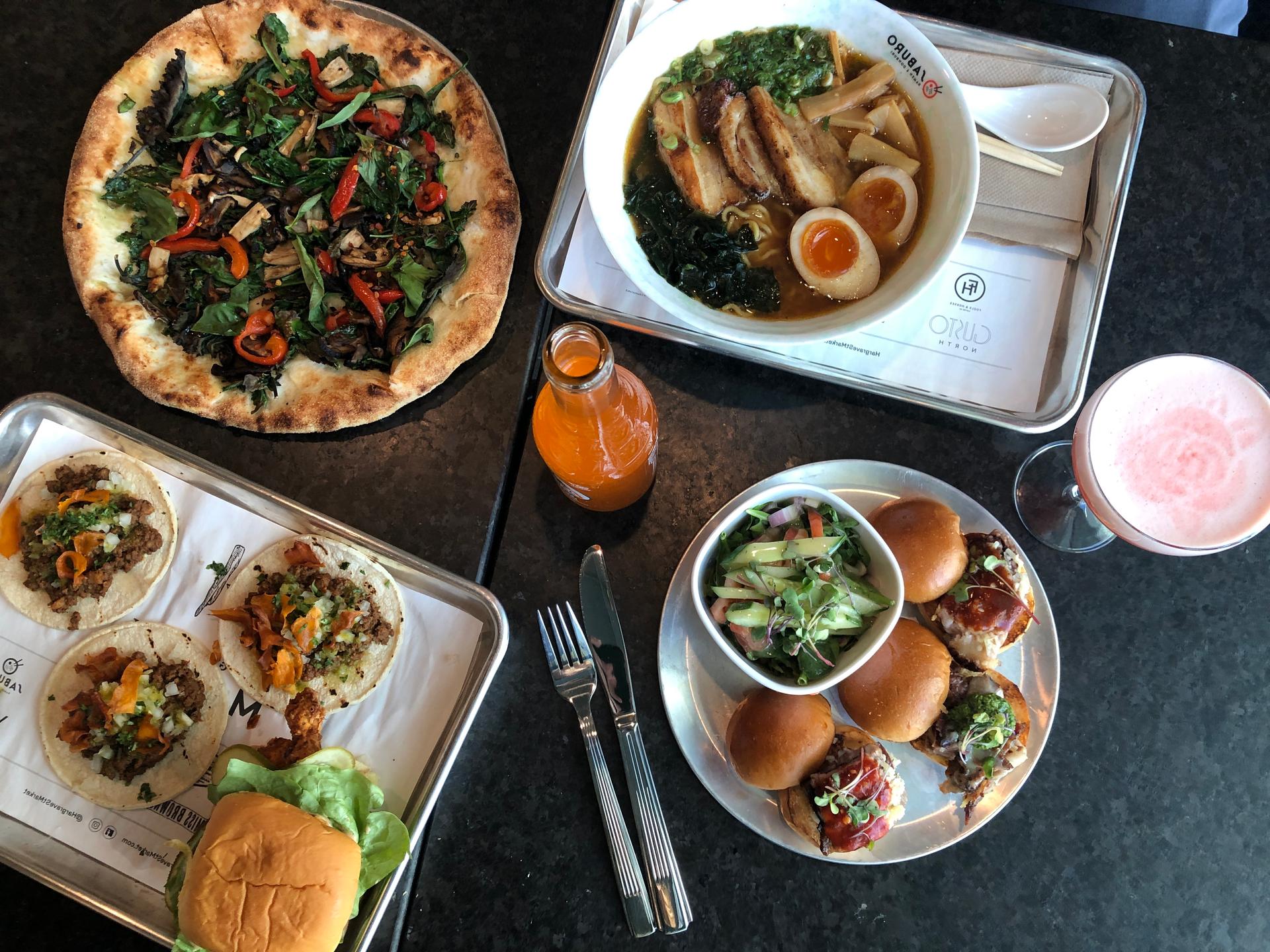 Hargrave St. Market in The Forks in Winnepeg | Credit: Travel Manitoba
Once an Indigenous trading centre and home to the world's largest grain exchange, Winnipeg has evolved into a thriving metropolis. Get a history lesson at the Winnipeg Art Gallery (WAG), which now showcases Qaumajuq, an exhibit highlighting Inuit art, plus the Canadian Museum for Human Rights, located at The Forks. The 54-acre area has been a meeting place for Indigenous peoples for six millennia; now it's a National Historic Site. 
Make your base at the artsy Inn at the Forks and dine at its drool-worthy SMITH Restaurant, which uses local and seasonal ingredients in its dishes. Downtown, don't miss out on Hargrave St. Market in ultra-modern True North Square. The European-inspired food hall is a hub of local spots like Miss Browns (think smoked meats) and Rose Bar.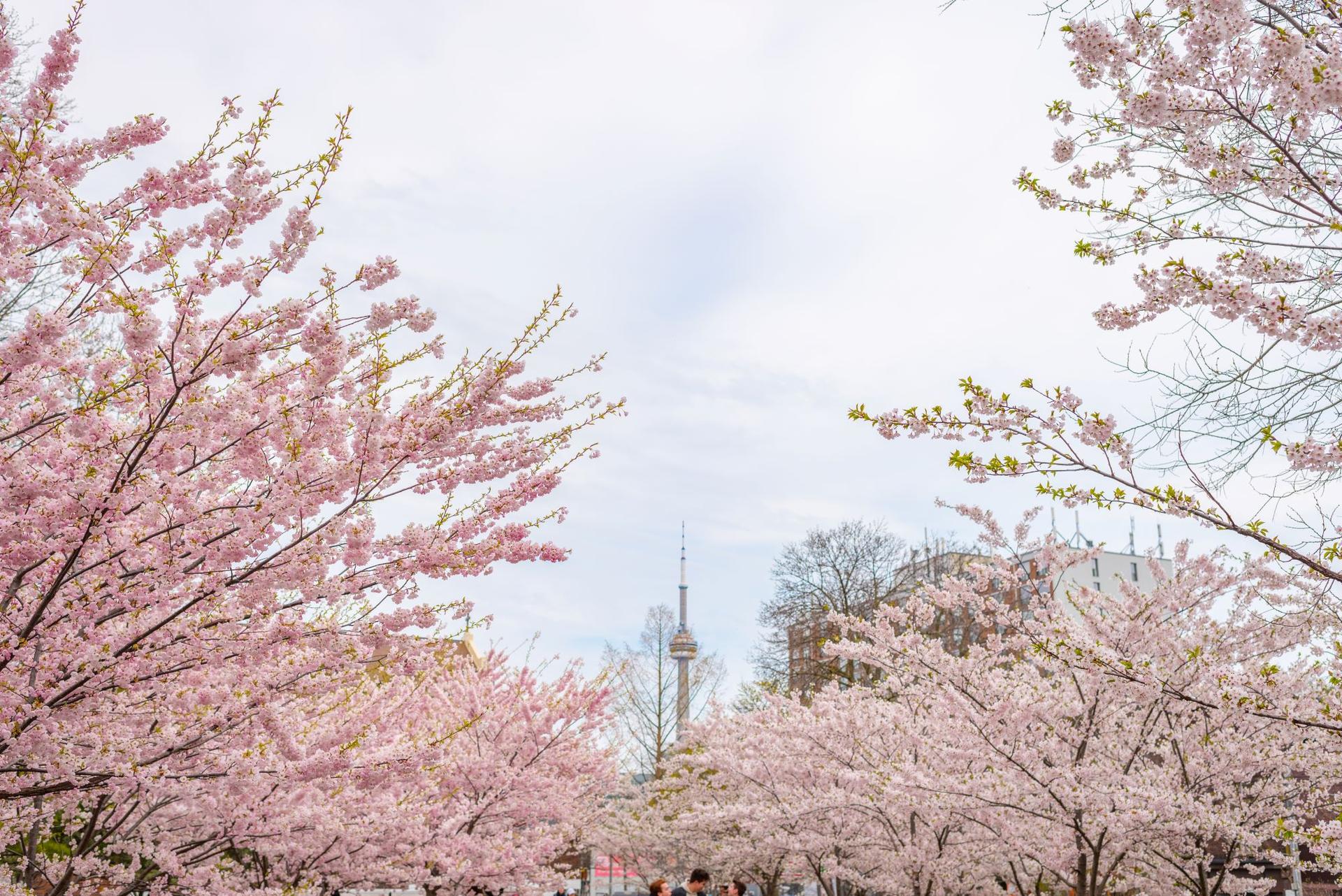 Cherry Blossoms in Trinity Bellswoods Park, Toronto | Credit: Destination Toronto
Big, bold, and beguiling Toronto ushers in spring renewal with people beelining to its gorgeous green spaces. Head to Trinity Bellwoods Park and High Park to see cherry blossoms burst into bloom, creating a soulful softening of this metropolis of six million. Hop on one of Toronto's 2,000 share-bikes with the interactive StreetARToronto map in hand to find swathes of local art entwined in nature. Continue your spring immersion in Toronto's arts scene by getting a pass for the 2021 Hot Docs Festival, which runs in April and May. 
With renewal still in mind, fill your belly at Toronto's fresh crop of restaurants. Gorge on handmade ravioli at Lucia, taste Greek meze at Koukla and sip natural wines at Bar Piquette. After a day of exploring through your senses, settle into a room at the luxurious W Hotel (opening in April) in Yorkville.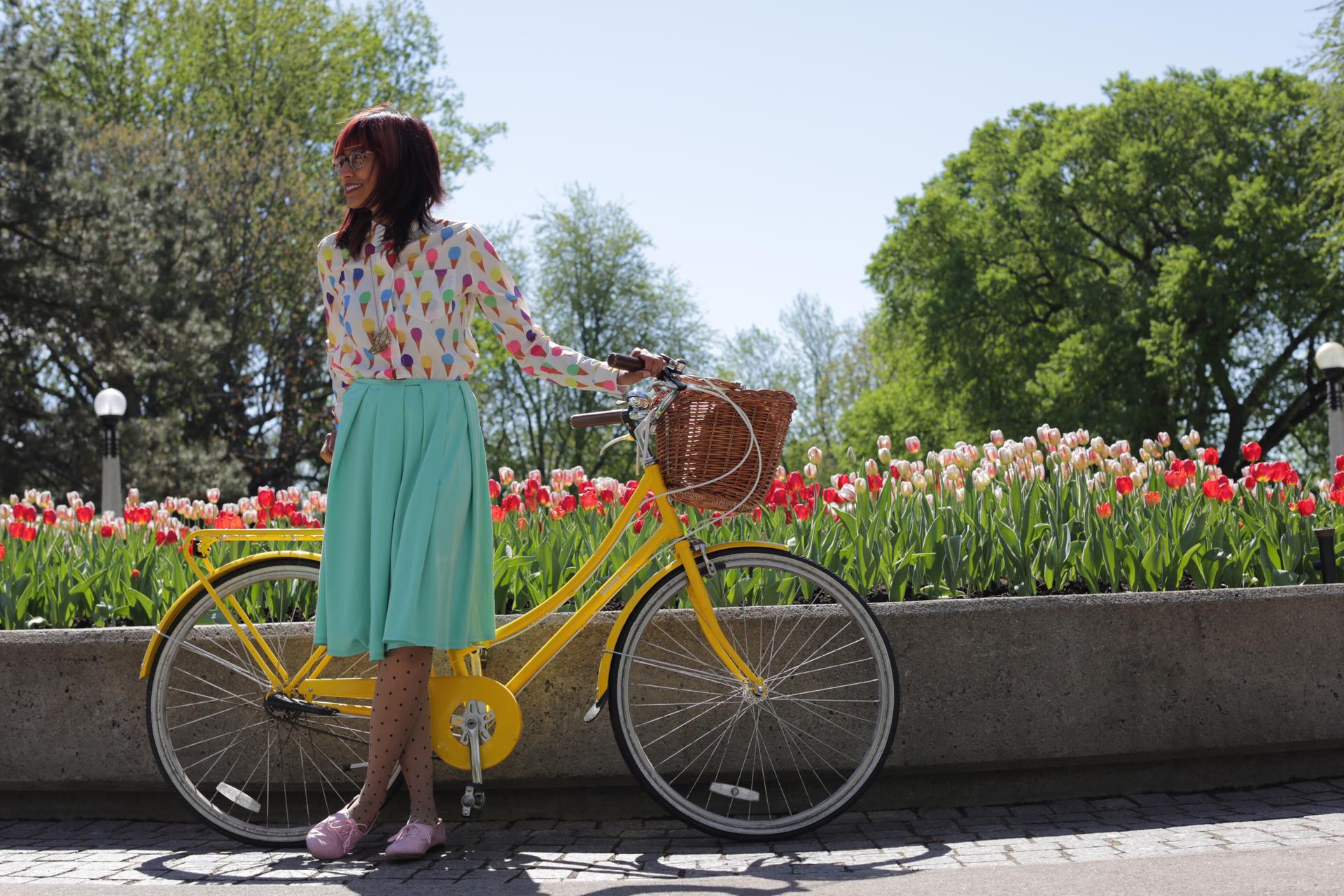 Spring in Ottawa | Credit: Ottawa Tourism
As Canada's capital, Ottawa is at the heart of what's happening. This spring, explore beyond the city core to discover local life in neighbourhoods like historic Vanier. Bike (Cyco's can hook you up with a rental) the 12-kilometre path along the east bank of the Rideau River to get there. Gaze at some 30 murals, which reflect the neighbourhood's multicultural character. Then grab some authentic cochinita pibil tacos to-go at Ola Cantina en route to Vanier Museopark for the spring Sugar Festival. See an active urban sugar shack (and dine inside) and learn how maple trees are tapped. 
End your day with a nightcap at Altcetera Caf? in the Alt Hotel, then take the elevator upstairs to sleep in style.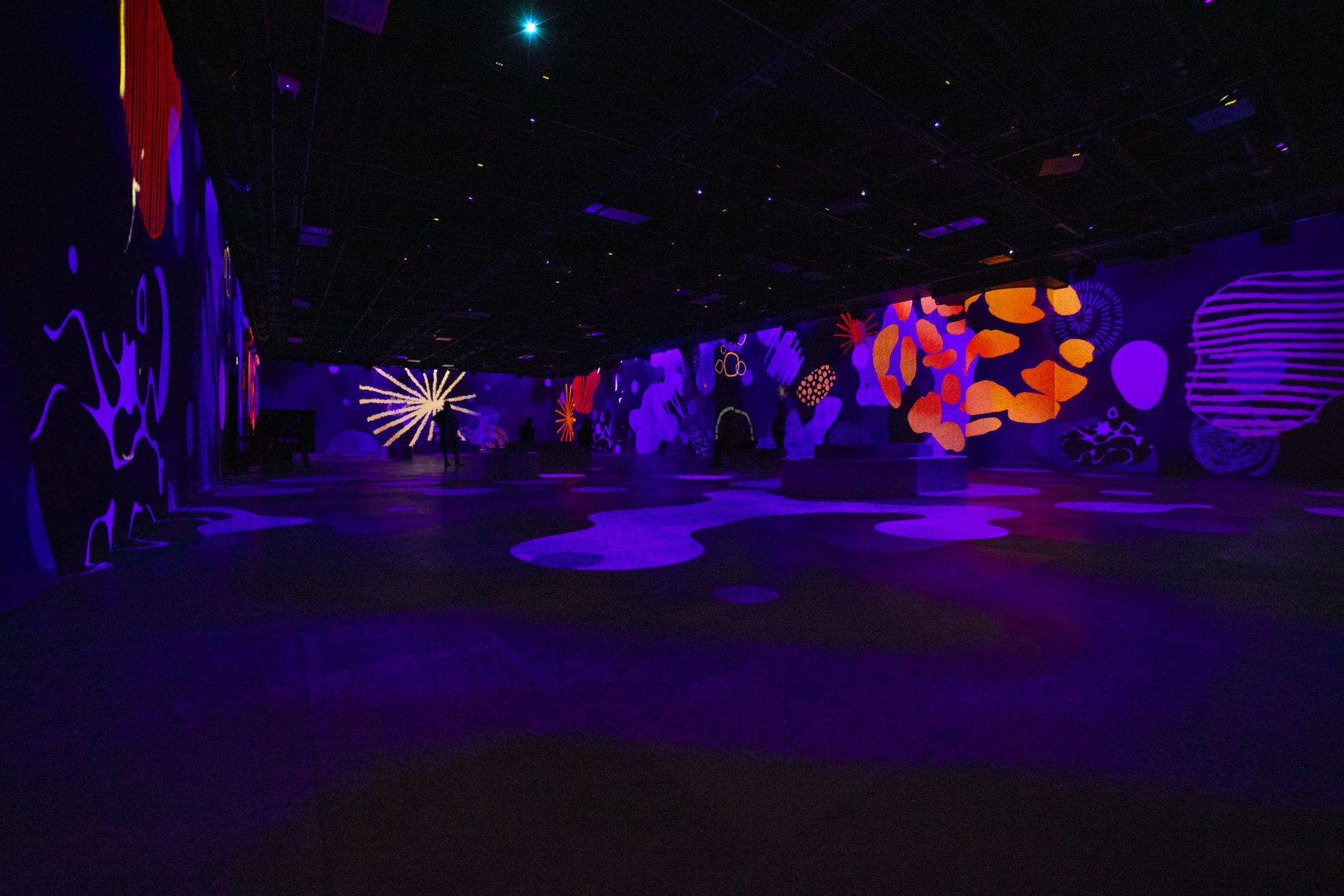 OASIS Immersion in Montreal | Credit: OASIS immersion
With more than 120 distinct communities, it's no surprise that Montr?al is feted for its energetic vibe and diversity of experiences. Springtime is ideal for strolling in massive Mount Royal Park (or biking the Olmsted Path) to discover the city's Mohawk heritage at Tiohti?:ke Otsira'k?hne Park. A downtown go-to for green space is Parc Jean-Drapeau, where you can stroll 25 kilometres of trails and get a glimpse of Jacques-Cartier Bridge, the world's first "connected" bridge: intelligent programming taps into millions of points of data to activate its LED lights, which change depending on the time of day and the seasons. Art and tech also come together at Montr?al's new OASIS Immersion, powered by 105 laser projectors. 
More adventure awaits when dining on Asian-influenced dishes like dumplings with duck confit at Mui Mui (bonus: it has a reduced but still delicious takeout menu). Cool vibes continue when you bed down at the eco-friendly Boxotel, the brainchild of Qu?bec-based designer Marie-Jeanne Rivard.
Keep planning your springtime activities in Qu?bec.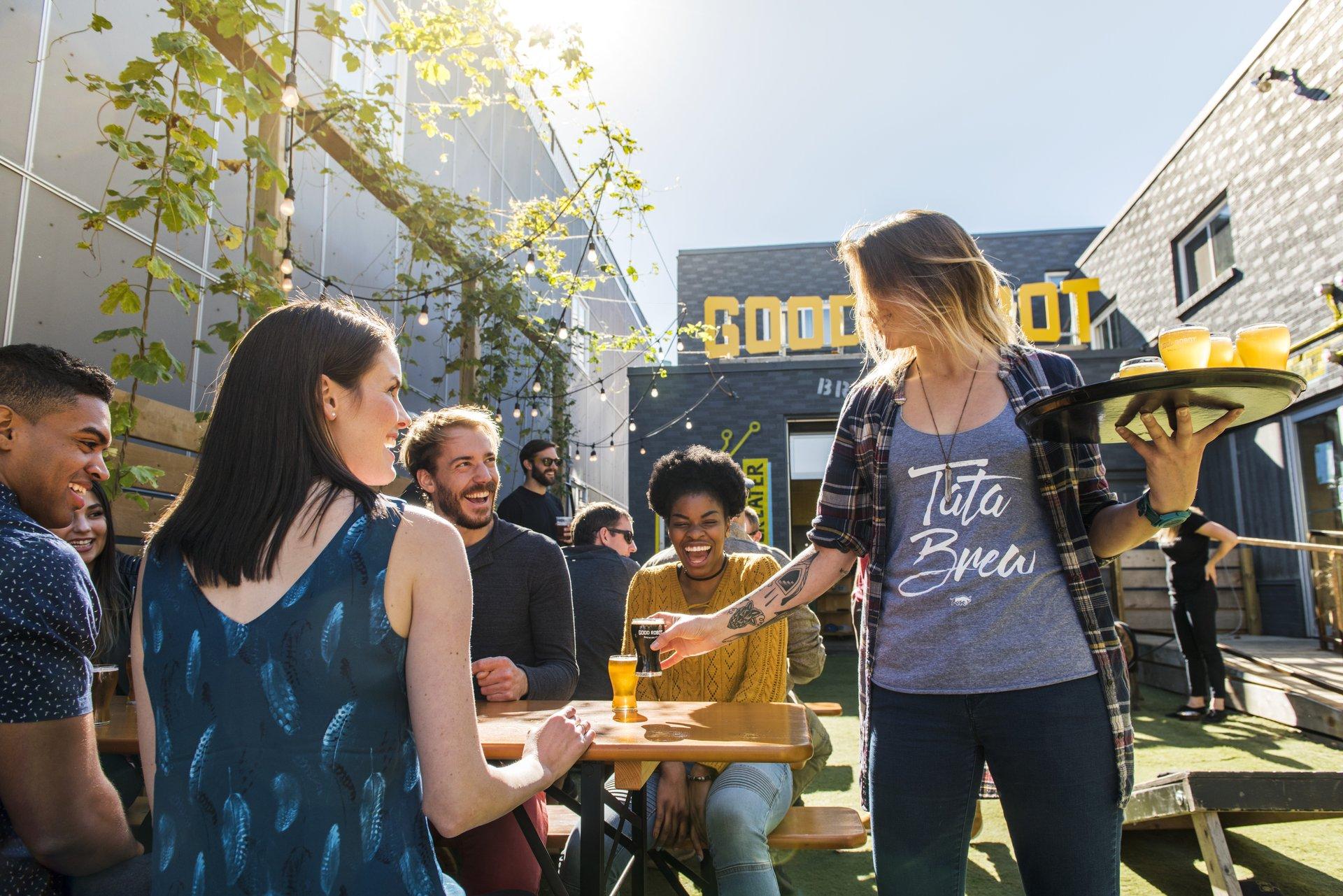 Good Robot Brewing Co. in Halifax. Photo taken pre-COVID-19 pandemic. Experiences may differ. | Credit: Discover Halifax
Halifax is often described as the heart and soul of Nova Scotia, which you can capture on a private photography tour of its enchanting neighbourhoods and rugged coastlines. Spring also brings the annual Halifax Comedy Fest featuring Canadian and international comedians. Book a ticket for guaranteed belly laughs. 
Be sure to plan for an overnight stay, like at the ultra-hip Brewery Park Boutique Suites in Halifax's North End. It's delightfully close to Good Robot Brewing Co. and Bar Kismet, a compact place with bold dishes like roasted bone marrow, plus cocktails such as the mezcal-based Ex-Lion Tamer.
Charlottetown, Prince Edward Island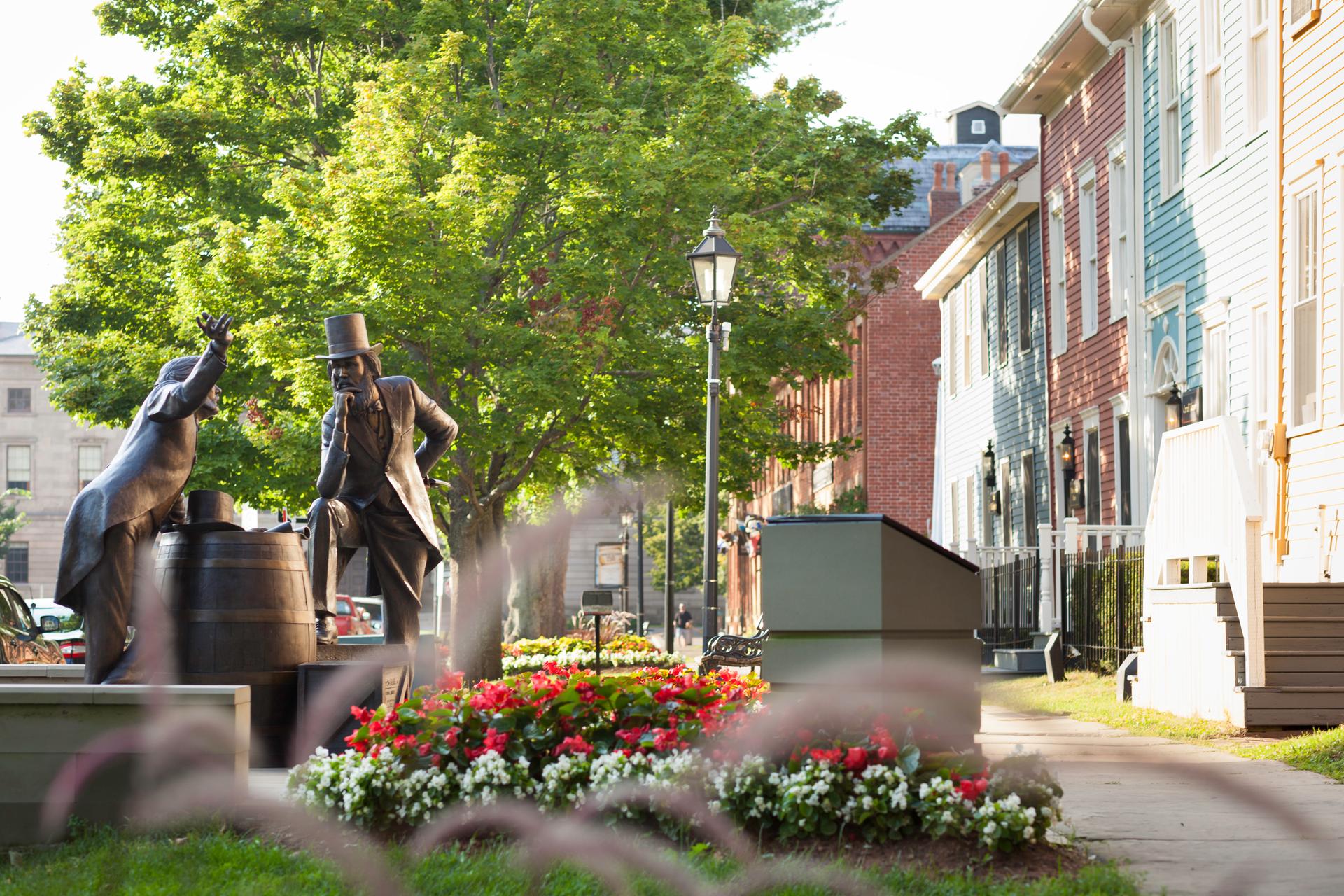 Great George Street, Charlottetown | Credit: Tourism PEI / Emily O'Brien
Studded with historic buildings and framed by its deep water harbour, Charlottetown is a lively seaside sanctuary. Need an excuse to get up early? Sunrise from the rooftop of the Holman Grand Hotel downtown will rustle you out of bed. So why not amble over to the Receiver Coffee Company kiosk at the Founders' Food Hall & Market to grab java and a pastry. Then continue to the waterfront for a self-guided art walk, pausing at sculptures such as Gothic Ascendant and Column of the Sea--both in Confederation Square National Historic Site of Canada. Later, experience an intimate evening at the Trailside Music Hall, dining on Spanish-tinged tapas and sipping shiraz while watching live performances by artists such as contemporary folk singer-songwriter Irish Mythen.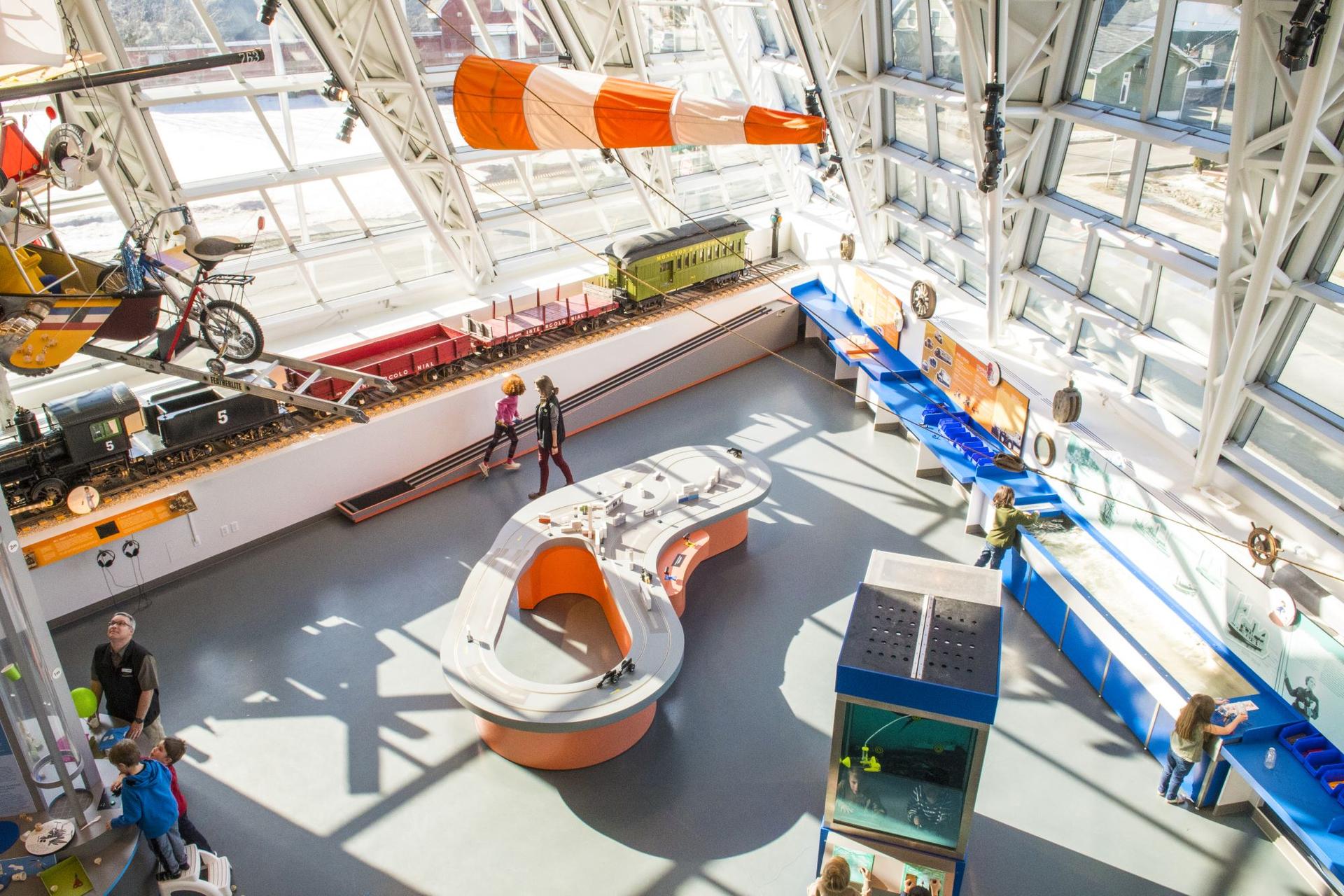 Resurgo Place in Moncton. Photo taken pre-COVID-19 pandemic. Experiences may differ. | Credit: Aaron McKenzie Fraser
Moncton's days as a railway town and wooden ship-building centre are long gone, but by embracing its 1875 motto, Resurgo (Latin for "I rise again"), it has become a destination to rediscover. Take a self-guided tour (download the Moncton Heritage iTour app), stopping at Resurgo Place, home to the Moncton Museum and the Transportation Discovery Centre. During the Frye Festival, which returns in April, fulfill your passion for poetry and literature. A new gathering place downtown is The Arches of St. George, a blend of local businesses like Lost and Found Ice Cream (try the preserved peach and orange blossom sorbet) and The Black Rabbit Restaurant, which solely serves a seasonal chef's tasting menu, which features sustainable items like Ocean Wise salmon. Explore more: visit the recently revamped Magnetic Hill Winery to taste its award-winning wines. For more chill time, stay at the Canvas hotel, which has an on-site restaurant and brewery.

Keep exploring this spring to discover more of Canada's vibrant cities.