Long weekends in Canada: arts and culture getaways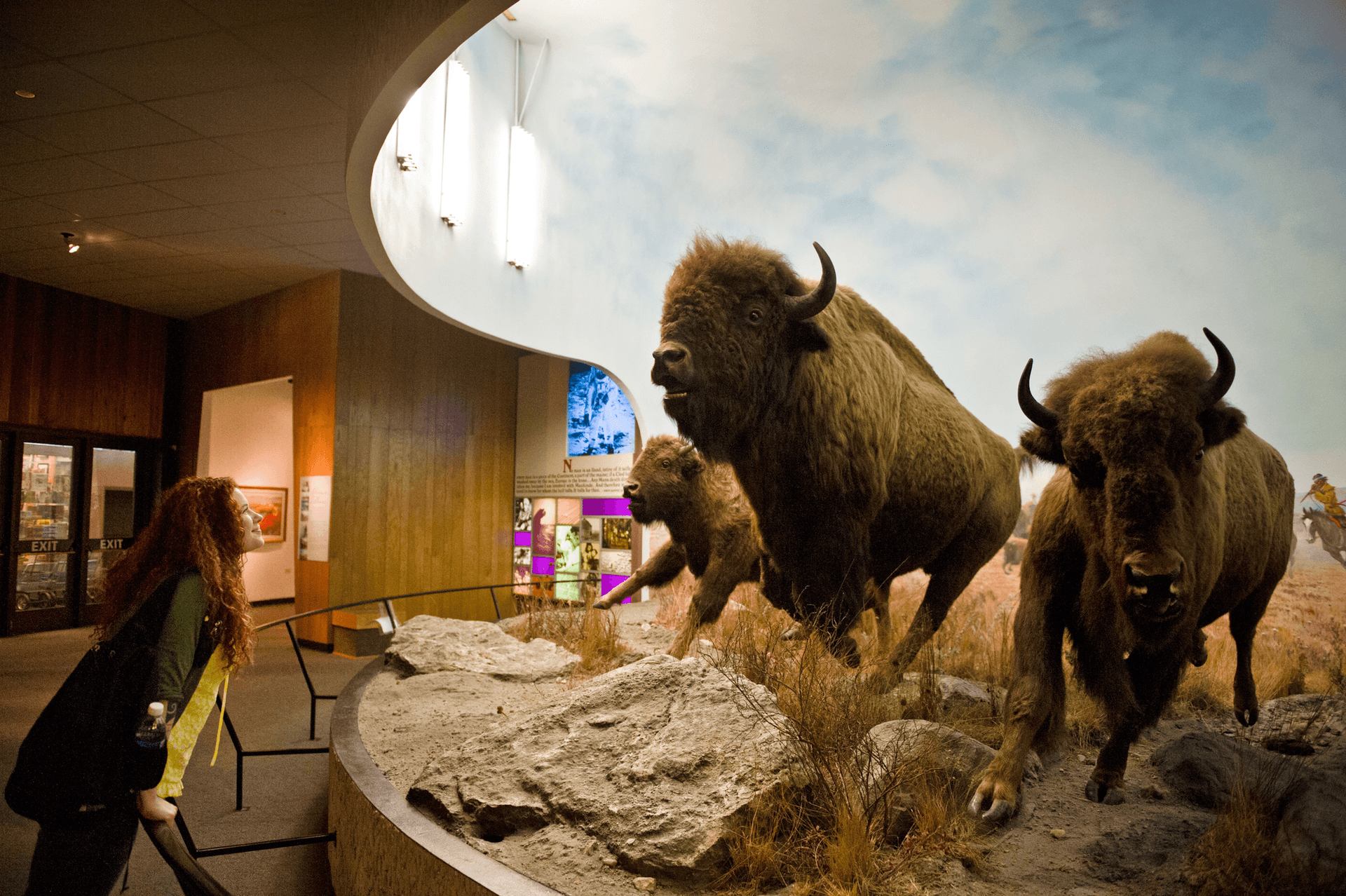 Check the most up-to-date travel restrictions, including border closures, before planning your trip and be sure to contact businesses prior to travel to book reservations and confirm availability.
Whether you are a culture lover, an art connoisseur, a history buff or a traveller looking for a new perspective, every Canadian province and territory offers a long weekend getaway that will please you. Let your next vacation be inspired by the cultural and artistic itineraries that follow.
Past and Present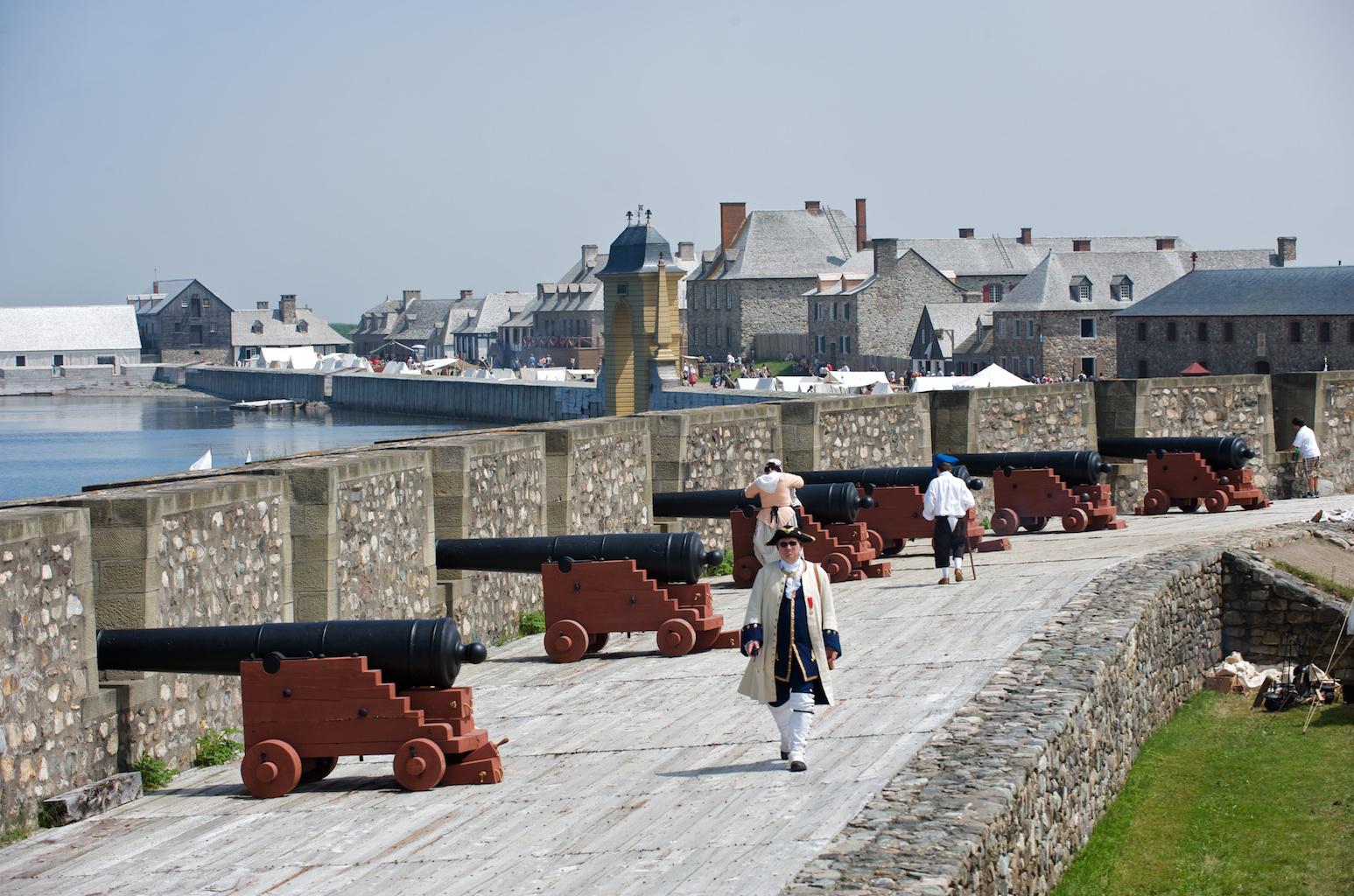 Fortress of Louisbourg National Historic Site, Cape Breton Island. Credit: Tourism Nova Scotia / Photographer: Wally Hayes
Cape Breton Island, Nova Scotia: Experience the past
Nova Scotia's Cape Breton Island is steeped in French, Mi'kmaq and Celtic culture--which you'll discover at the old Fortress of Louisburg National Historic Site where you'll don period costumes and learn to fire a musket. On day two of your long weekend,  immerse yourself in the world of the inventor of the telephone, Alexander Graham Bell at the national historic site that bears his name. There, you'll see replicas of the first telephones as well as a full-scale model of the HD-4 Hydrofoil craft. On your last day take the fiddling, step-dancing and singing Celtic culture of Cape Breton at the interactive Celtic Music Interpretive Centre.
New Brunswick: Acadian roots 
Start your Acadian immersion in Moncton, New Brunswick, with a visit to one of the world's largest collections of Acadian artifacts at the Mus?e acadien de l'Universit? de Moncton. Later, drive to the Boish?bert and Beaubears Island Shipbuilding National Historic Sites. In summertime, tour Beaubears by boat to hear the stories of Acadian mothers, Commander Boish?bert and venerable soldiers told by historical recreators in full costume. Plan a day in Grande-Digue, exploring the pioneer village with its school, family home, lighthouse and Mus?e des Pionniers, then make a stop at the Smokehouse Museum in Cap-Pel? to learn about the smokehouses of the area which supplies 95% of Canada's smoked herring production. Treat yourself to a night in Caraquet, at the Hotel Paulin, a beautiful Acadian-style hotel still owned by the family that built it in 1891.
Moose Jaw, Saskatchewan: Meet the colourful characters 
Moose Jaw, Saskatchewan, a charming prairie town, was once Al Capone's bootlegging hideout. Go underground in the Tunnels of Moose Jaw and enjoy a theatrical recreation of the  prohibition era and the life of Chinese railroad workers. Spend a day relaxing in warm mineral baths and enjoying treatments at the Temple Gardens Spa before touring the Murals of Moosejaw, taking a photo at the Mac the Moose monument and tucking into a prairie-sized meal at Rosie's on River Street, a caf? named for Moosejaw's most notorious Madame.
The people tell the story
Aurora Village, Northwest Territories. Credit: Aurora Village
Northwest Territories: Indigenous impressions
Spend three wonder-filled days exploring the Northwest Territories' Great Slave Lake on a Northern Lights Getaway. Experience evening gatherings at Aurora Village and experience the gathering of 21 teepees in a traditional circle where local guides introduce you to M?tis and Dene culture. Each night, head out either on the Aurora Village traditional sleds or on viewing platforms to watch the Northern Lights. Before leaving Yellowknife, treat yourself to a dinner of arctic char at the popular Traders Grill. (Note: Locals and Nunavut residents can visit the Northwest Territories. Other travellers coming must undertake a mandatory 14-day self-isolation upon arrival. Updated October 19, 2020.
Whitehorse,Yukon: Stories and wonders 
Whitehorse is a town made for culture vultures. Start your three-day weekend at the MacBride Museum to understand the people and events that have shaped the Yukon, from First Nations stories to the Klondike Gold Rush and the natural world. After satisfying your desire for learning, satiate another kind of appetite with delicious homemade pastries at the local Burnt Toast Caf?. On your next day, dive into the area's proud mining history at the MacBride Copperbelt Mining Museum and meet a life-sized woolly mammoth at the Yukon Beringia Interpretive Centre. On your last day, embark on a self-guided Whitehorse Art Walk. Grab a map from the Visitor Information Centre and let the accompanying audio teach you about the First Nations legends, gold rush characters, nature and Northern ways of life behind the city's artwork. Finish your artistic quest by taking in an exhibition at Arts Underground, where you can purchase wonderful Yukon-made art.
Vancouver, British Columbia: Musqueam, Squamish and Tsleil-Waututh Nations
Vancouver, British Columbia, has a rich Indigenous history. Learn about the spiritual significance and traditional healing nature of Stanley Park on a Talking Trees Tour with Talaysay Tours then explore the Bill Reid Gallery, Canada's only public gallery collection featuring solely contemporary Indigenous art of the Northwest Coast. After a night's sleep at Canada's first Indigenous arts hotel, Skwach?ys Lodge, head into the North Shore's Indian Arm with Takaya Tours to paddle an ocean-going First Nations canoe replica, sing Coast Salish songs and try traditional drumming. On your final day, see the extraordinary collection of artifacts from originating communities at the University of British Columbia's Museum of Anthropology. Before heading home, seek out Mr. Bannock on the streets of Vancouver, the city's only Indigenous food truck--try the wild game bannock burger!  
Museums, Galleries, Tours and Explorations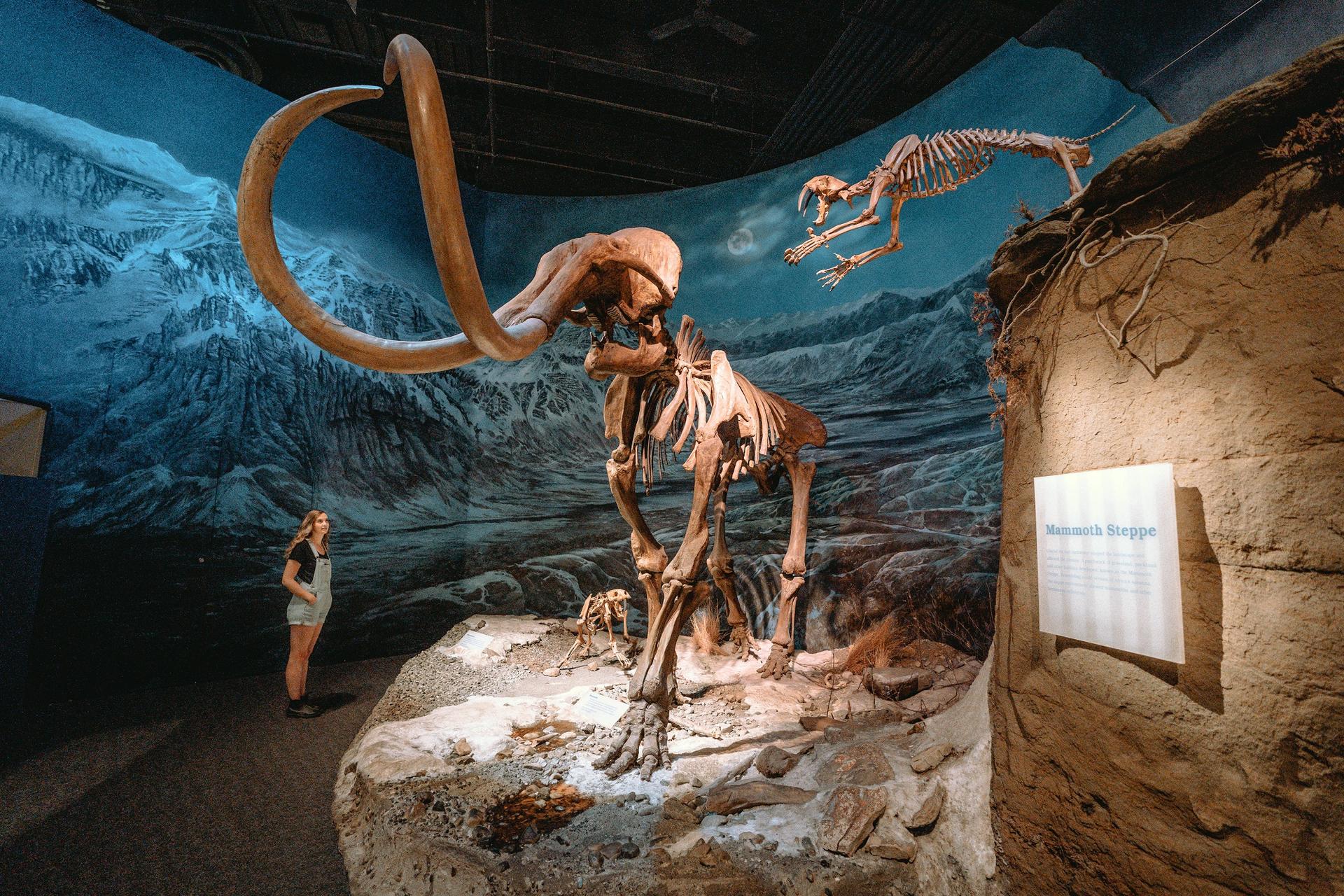 Dinosaur exhibit at the Royal Tyrrell Museum in Drumheller, Alberta. Credit: Travel Alberta / Davey Lieske
Calgary and Drumheller, Alberta: Music, dinosaurs and hoodoos 
In Calgary you'll find some of Canada's most renowned music icons such as Oscar Peterson, Jonni Mitchell, Luc Plamondon, Jann Arden, and Leonard Cohen at the Canadian Music Halls of Fame and Studio Bell. On your second day, drive one-and-a-half hours to Drumheller where you'll discover hoodoos, the Canadian Badlands and the Royal Tyrrell Museum's dinosaurs. On day three, discover Calgary's St. Patrick's neighbourhood and learn about the culture of the Blackfoot Peoples on a Many Chiefs walking tour  guided by a member of the Blood Tribe in the Blackfoot Confederacy. Later, make time for one last hidden gem stop: the Bridgette Bar on 10th Avenue for an artsy and delicious take on small plate dining
Ottawa, Ontario: The capital of museums 
With seven national museums, Ottawa is the ideal place for a three-day deep dive into Canadian culture and art. Start your Ontario long weekend at the National Gallery to view a comprehensive collection of Indigenous, Canadian and International artwork. On day two explore the Canadian War Museum to reflect Canada's military history and Canadian Museum of Nature and one of the three establishments of the Ingenium network to learn about science and nature. On your final day, tour downtown Ottawa with a visit to ByWard Market to find handcrafted jewelry and designer clothing as well as local specialities such as artisanal cheese and charcuterie. After finding a few souvenirs at the market, treat yourself to a cold one at a local favourite, the Heart and Crown.
Winnipeg, Manitoba: Learning never stops
Winnipeg has a wealth of museums to entertain and educate. Start your Manitoba long weekend by exploring everything from cephalopods to fur trading ships at the Manitoba Museum and Planetarium. On your second day, wind your way through the architectural, cultural and emotional wonders of the compelling Canadian Museum for Human Rights. Look for the Spirit Panel Project of Indigenous art, and take time to experience the many stories of oppression and liberation. At night, reflect on your visit while enjoying unique dishes and flavours at deer+almond (reservation recommended). On your final day, light it up with a tour of The Manitoba Electrical Museum which features everything from vintage 1940s farm kitchen appliances to a recycled electronics robot, then view Canada's largest collection of Louis Riel artifacts at the Saint Boniface Museum.
Prince Edward Island: Exploring the Arts & Heritage Trail
Start your long weekend in Prince Edward Island with world-famous Anne of Green Gables and a visit to the Lucy Maud Montgomery Birthplace before embarking on a tour of the PEI Arts & Heritage Trail. Next, pay a visit to local craftspeople who have modified their studio tours to welcome you safely. Feeling creative yourself? Take private lessons from a sandcastle building pro at Cabot Beach Provincial Park and visit the Malpeque Oyster Barn for some fresh seafood. Finish your getaway weekend with a movie at the Island's retro drive-in theatre.
Living Culture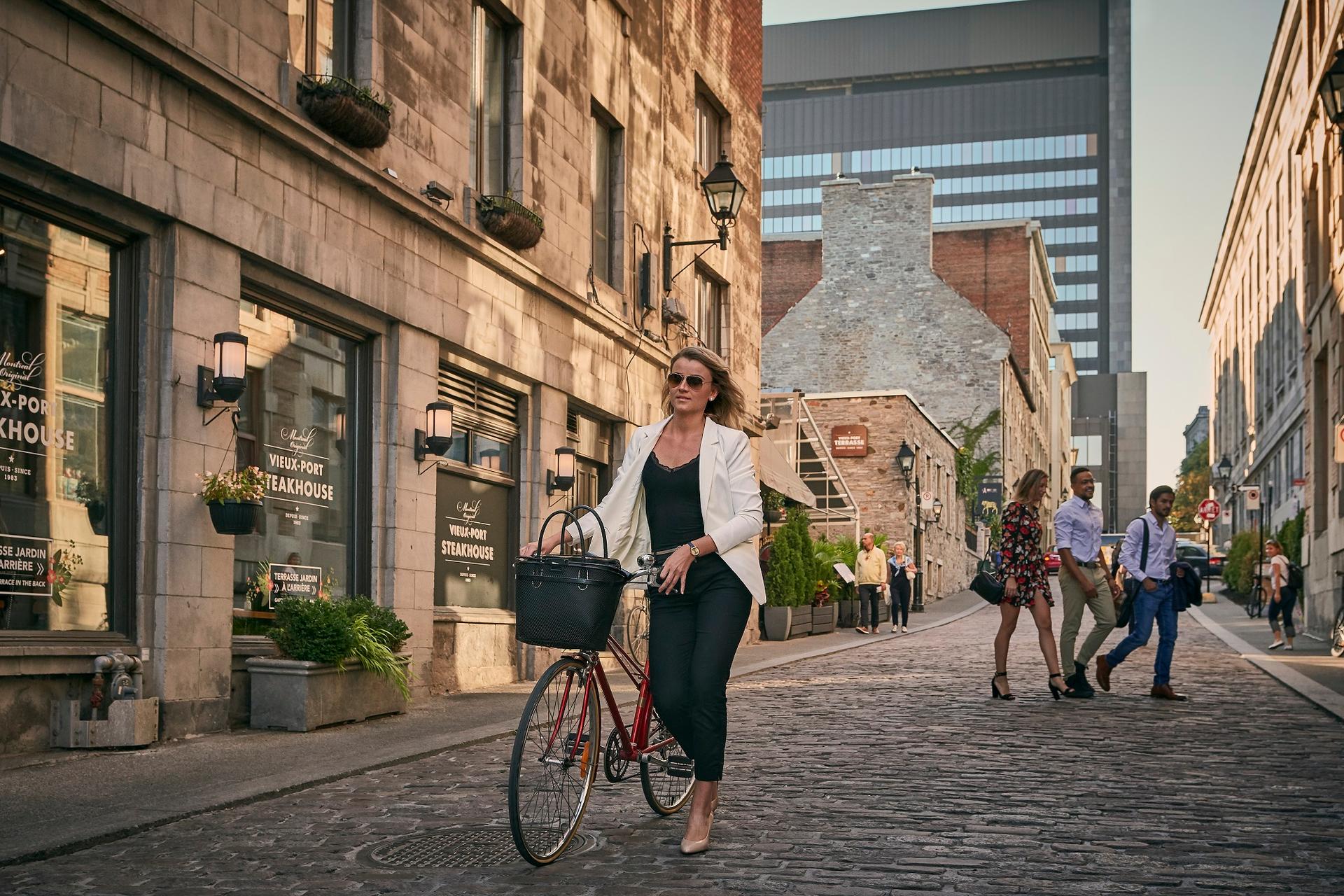 Wandering the historical Old Port of Montréal. Credit © Tourisme Montréal - Madore, Daphné Caron
Montr?al, Quebec: Celebrating LGBTQ2+ flair 
It's easy to fill three days in one of the world's most famous LGBTQ2+ neighbourhoods, Montreal's vibrant Le Village. Start with Notre Dame des Quilles, a funky bowling alley bar with retro half-size lanes, then enjoy a drag queen show at the iconic Cabaret Mado. The next day, head to Little Italy to catch an exhibition or a special event at Never Apart, a multi-faceted gallery designed to showcase LGBTQ2+ artists. On your last day, discover Montreal's high-end fashion designers before ending your day by the water in the historical Old Port of Montr?al. At night, dine in elegance at Restaurant Pastel, one of Canada's best restaurants.
Halifax, Nova Scotia: Discover seafaring life
Plan a long weekend fuelled by seafaring history and lively nights in Halifax, Nova Scotia. Wander the beautiful harbourfront and visit the Seaport Farmers' Market, tour the Canadian Museum of Immigration at Pier 21, pop into the shops at Bishop's Landing and check out The Split Crow Pub, Nova Scotia's oldest tavern. On your second day, head out on the water for fresh air and salt water on a deep sea fishing or whale watching tour with Blue Shark Fishing Charters. For your final day, explore the Maritime Museum of the Atlantic to learn about historic ships and sailors of the area and experience a moving tribute to the Halifax Explosion. At night, savour delicious local seafood at Stories Dining in the Historic Properties District, home to Canada's oldest surviving group of waterfront warehouses and some of North America's most beautiful Victorian-Italianate architecture.  
St. John's, Newfoundland and Labrador: From jelly bean houses to Celtic tunes 
St. John's, Newfoundland and Labrador, is a lively blend of brightly-painted jellybean houses, rich coastal history and the hand-clapping, sing-along Celtic fun of the George Street music scene. Take a guided history walking tour, then visit The Rooms, an elegant museum of local and contemporary art from around the world. Then drive the scenic shoreline to Ferryland, pick up a basket filled with homemade local treats like scones and cloudberry jam from Lighthouse Picnics and find a little piece of shore where you can enjoy it. On your final day, hike up Signal Hill to experience incredible views and gain an insight into the rich history of the military communications it once provided. Be sure to watch for icebergs in late May and early June and whales in July-August. 
Iqaluit, Nunavut: Discovering Culture
Visit welcoming Iqaluit, Nunavut and explore the history of this northern capital city. Start with the stunning drum dancer carving at the Unikkaarvik Visitor Centre where you can inquire about demonstrations of traditional Inuit games often held in Sylvia Grinnell Territorial Park. The visitor centre personnel will be able to refer you to a local guide for the next day's tour of the Qaummaarviit Territorial Historic Park where you'll learn about the history of the Thule Peoples. While in Iqaluit, explore the fascinating collection of traditional Inuit tools, clothing and artifacts found at the Nunatta Sunakkutaangit Museum and check the gift shop for unique, locally-made artwork. Make your final day a hike on the Road To Nowhere (get a selfie under the sign) that winds past lakes, hill and tundra to...well, nowhere. (Note: Travel to Nunavut is restricted. Locals, Northwest Territories and Churchill residents can visit the region, while travellers coming from other parts of Canada must undertake a mandatory 14-day self-isolation. Information updated on September 21, 2020.)