Indigenous accommodations across Canada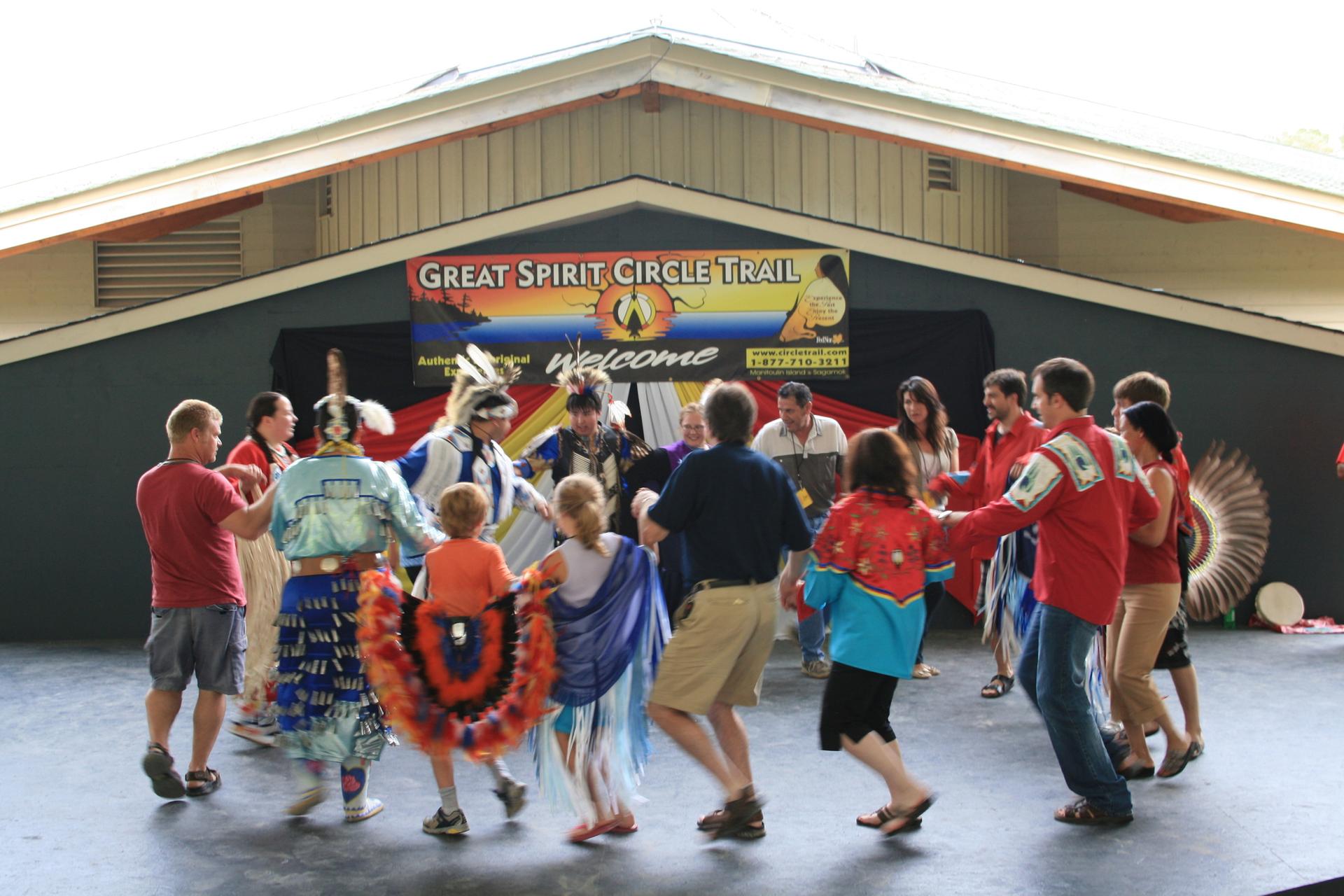 To really learn about the diversity of Indigenous cultures across Canada, nothing beats staying at Indigenous-owned and operated lodgings. We have highlighted diverse options across Canada, from a lakeside lodge in British Columbia and a cozy B&B in the Northwest Territories to an elegant resort and casino at the base of the Canadian Rockies.
Lakeside lodge in British Columbia 
Book a room at Quaaout Lodge, just minutes off the TransCanada Highway midway between Vancouver and Calgary, and from your private balcony take in panoramic views of Little Shuswap Lake and snow-capped mountains beyond. In the territory known as Skwlax, the lodge offers 1,800 feet of sandy beach, interpretive areas like the "kekuli" (native winter house), and a First Nations-inspired Le7ke Spa.
Cabins in the wilderness of Ontario 
In a wilderness area of Ontario known for its pristine lakes and rivers with top-rate fishing and wildlife spotting, Ritchie Falls Resort offers a range of cabins to choose from. For your overnight pick between a cozy two-person unit, an A-frame that sleeps four, or a 9-person cabin. During the day, explore the roads, trails, and lakes on your own. The resort is powered by 100 percent sustainable energy.
Boutique hotel with a museum right outside Qu?bec City
Stay at the iconic H?tel-Mus?e Premi?res Nations, located just 14 minutes from the heart of Qu?bec City, and dive deep into the Huron-Wendat culture at the on-site museum. Inspired by traditional longhouses, this boutique hotel has rooms and suites all facing the Akiawenrahk' River, theme gardens and hiking trails, original Wendake crafts like beaver skin cushions, a ceremonial pipe, and furs, and a Labrador tea ceremony every afternoon.
B&B in Yellowknife, Northwest Territories
Gaze over the scenic Great Slave Lake and take in aurora borealis from Narwal, a charming B&B just a 15-minute drive from Yellowknife Airport. The four cozy rooms (two with a shared bathroom) come decked out with beautiful Northern art. The premises feature a library and a quaint kitchen nook where continental self-serve breakfast is offered daily. Canoe and kayak rentals are available, as are guided tours of the area.
Longhouse village on Haida Gwaii in British Columbia
Stay in a floating lodge nestled along the shores of the stunning Haida Gwaii islands. The Haida Nation owns and operates two lodges which provide ideal access to the many adventures Haida Gwaii has to offer. Conveniently located in the village of Tlell, Haida House is located on the protected east side of Haida Gwaii and a great base for adventures throughout the islands. Ultra-remote Ocean House is a 12-room fly-in lodge anchored off the rugged, unprotected, and naturally spectacular west coast of Haida Gwaii.
Riverside chalets in Newfoundland
The delightful Pirates Haven Chalets located directly off the Trans Canada Trailway System each come with their own front patio overlooking Robinsons River, an anglers' delight. It's a great spot to stay for bikers traveling east or west, to relax after a day's riding and enjoy the outdoor hot tub and sauna. The property offers a variety of activities, including salmon fishing and ATV touring.
Arts-themed hotel at the heart of Vancouver
A striking integration of Victorian and Indigenous architecture, Skwach?ys Lodge (pronounced skwatch-eyes) in Vancouver is Canada's first Indigenous arts-themed hotel, with 18 boutique rooms. At street level, the Urban Indigenous Fair Trade Gallery showcases Indigenous artistic and cultural work, while the basement houses workshop and production space. Check out the rooftop sweat lodge and smudge room used for spiritual cleansing.
Resort & casino at the basecamp of the Rockies in Alberta
Only 30 minutes west of Calgary in Kananaskis Country at the base of the Canadian Rockies, Stoney Nakoda Resort & Casino offers plush rooms and suites with elegant earth tones, a state-of-the-art casino with Las Vegas-style gaming, an exhilarating pool and waterslide, and two restaurants. It's a true mountain-style hideaway surrounded by stunning views.
Tee-pee glamping in Ontario 
Book an adventure with Great Spirit Circle Trail, who specialize in experiences that celebrate the culture and traditions of the Anishinaabe people of the Manitoulin Island - Sagamok Region. You'll stay overnight in a luxury tee-pee equipped with plush duvets, 500-thread-count sheet sets, buffalo hides and furs, and lounge chairs. Enjoy the Voice of the Drum program, a traditional story and interactive experience.