Horseback adventures and life on a Saskatchewan ranch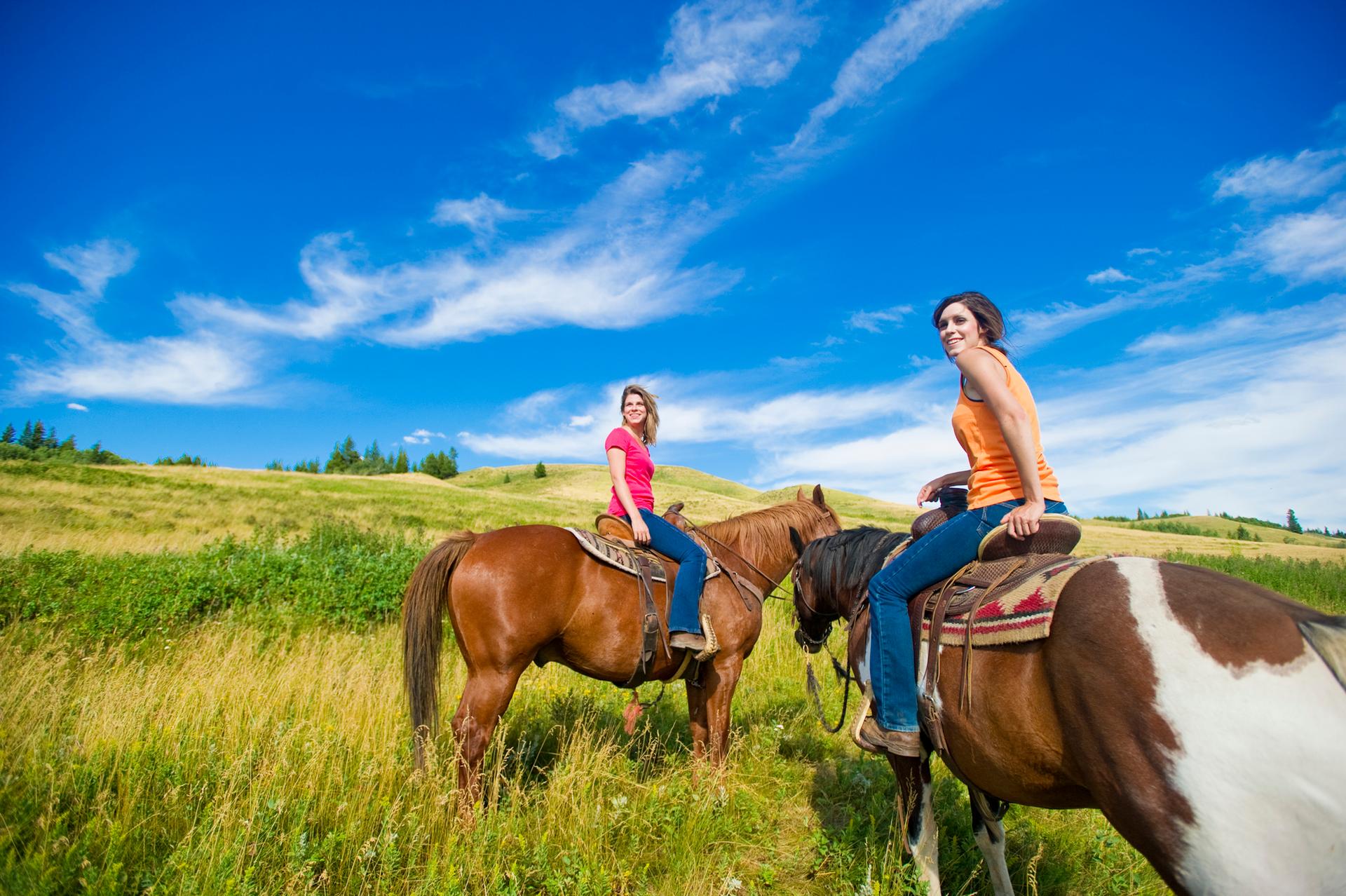 This post was originally published on the Tourism Saskatchewan blog.
Travel by horseback is an unforgettable way to experience the rolling hills and wide-open spaces of Saskatchewan's southwest. Get in touch with your inner cowboy. Whether you're a seasoned rider or a bona-fide city slicker, southern horseback outfitters and ranches connect you to an authentic western lifestyle and hospitality.
Historic Reesor Ranch
Nestled in the beautiful Cypress Hills, Historic Reesor Ranch is home to six generations of the Reesor family. In 2017, the Reesor's dedication to preserving history was recognized, becoming Saskatchewan's first working ranch to be designated a Provincial Heritage Property.
Ever wanted to be a cowhand? At the ranch you can join wranglers as they gather, move, and sort cattle the way it's been done at for over 100 years.
At the end of a long day, fill up at the Ranch Hall Grill and enjoy cowboy poetry around the campfire recited by your host, Scott Reesor.
Ride with Lamotte
Take a three-hour horseback ride with Denis Lamotte, exploring the West Block of Grasslands National Park. Follow ancient horse trails through rolling hills filled with wildflowers and prairie sage, the same trails once taken by western outlaws!
Make sure to keep your eyes peeled during your adventure to spot wildlife such as bison, deer, red fox, and prairie dogs.
La Reata Ranch
For those looking for an authentic cowboy way-of-life experience, La Reata Ranch will give you just that. The ranch is located in the Saskatchewan River valley, on the shore of Lake Diefenbaker.
No matter your ability, La Reata has a horse for exploring the 5,000-acre ranch property. Owner and operator, George Gaber, welcomes guests from Europe and all over North America. With a minimum stay of two nights, you're sure to get a feel for life on the ranch.