Exploring Saskatchewan: Canada's land of living skies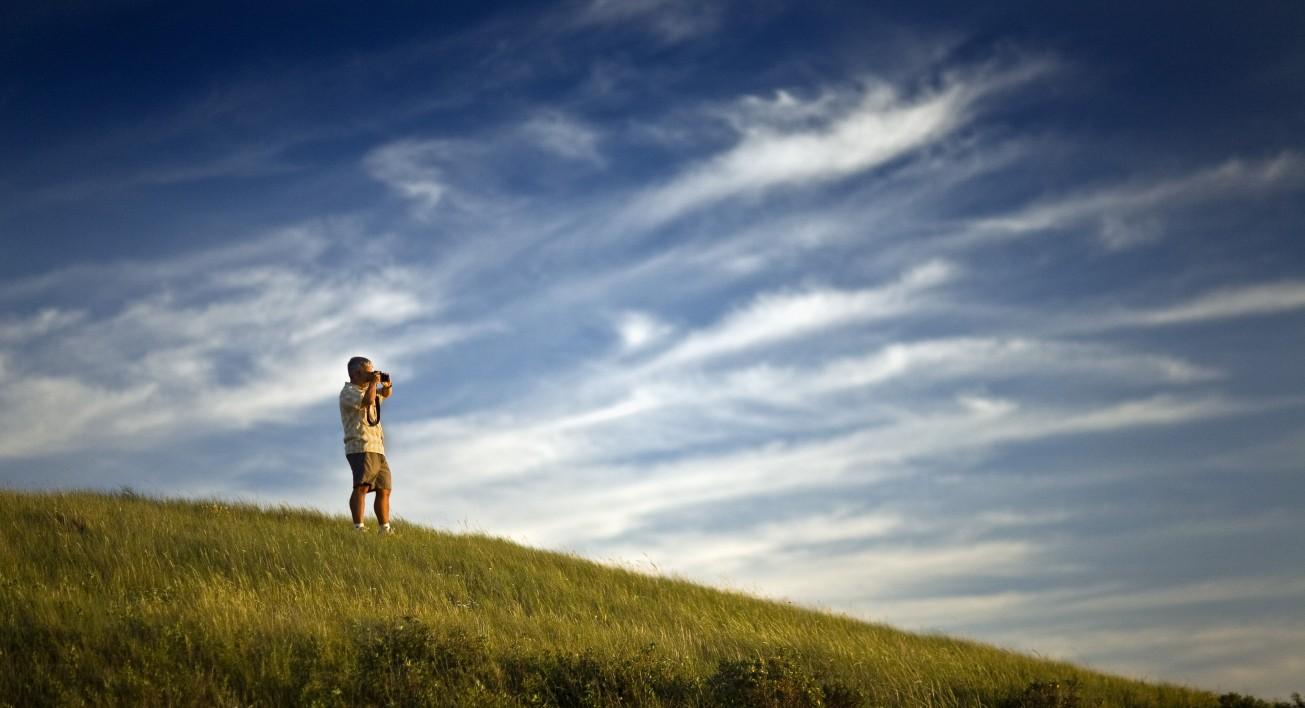 Saskatchewan may not be the most heavily visited of Canada's provinces but if you're looking to enjoy the great outdoors, the nation's heritage and good steaks then this mid-western destination has lots to offer.
According to the stereotype— created largely by the impressions of people passing through on the Trans-Canada Highway and Canadian Pacific Railway, which run through the province's south— all Saskatchewan has is mile upon mile of golden prairie land. That's a tad unfair and overly simplistic. Wheat fields do indeed dominate the southern landscape— a region known as, "the bread basket of Canada" – but as you head north cultivated land gives way to dense, rugged woodland and almost 100,000 lakes.
Way Larger than Wales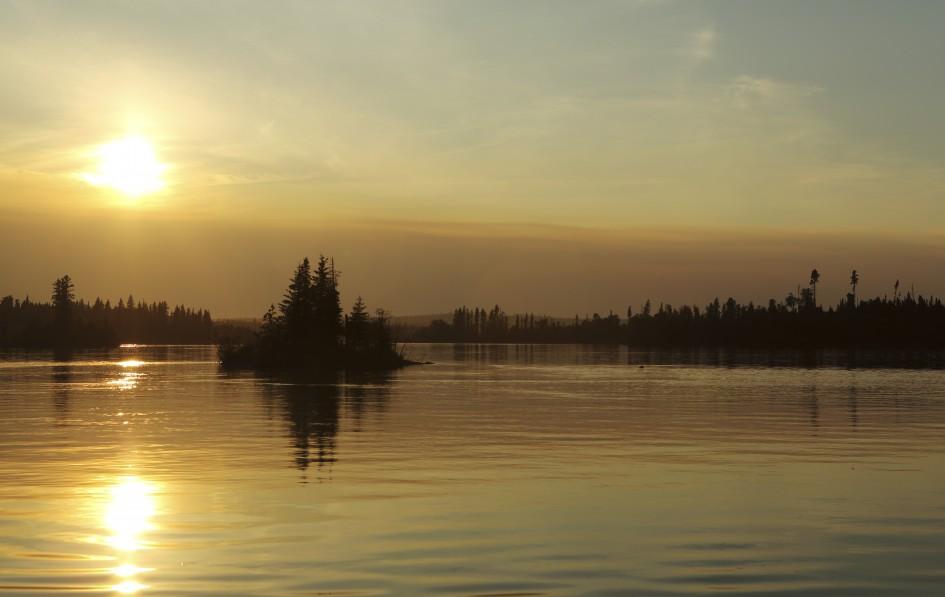 Nature at its finest in Saskatchewan
Just 1,108,000 people live in a rectangular area covering more than 651,000 square kilometres. That's over 31 times the size of Wales, to use the benchmark of comparative scale so beloved of BBC news reports.
Maybe the low population density helps explain the locals' easy-going approach to life. To many visitors it comes as a surprise  to learn about the mixed ethnic heritage of the province. A large number of residents can trace their ancestors to the United Kingdom (43.8 per cent), Germany (28.6 per cent) or the Ukraine (13.5 per cent). Over 12 per cent of people hail from First Nations tribes.
People tend to be chatty and there's a tendency for people not to take themselves too seriously. This sense of humour was mirrored in a recent marketing campaign, Saskatchewan. Hard to Spell. Easy to Draw.
Out on the Road
Get out on the open road in Saskatchewan.
It's worth hiring a car while you're in Saskatchewan. Driving gives you the freedom to explore the scenery in this 'Land of Living Skies,' a phrase you'll see on the province's vehicle registration plates.
Saskatoon, the largest city in the province, is a lively place for a night out from Thursday to Saturday and has a number of good, laid-back eateries, including Ayden Kitchen and Bar run by chef Dale MacKay , the winner of the first series of Top Chef Canada, and trained butcher Nathan Guggenheimer. While dining there, the delicious sausage platter and rib-eye beef made positive impressions on me.
The Midtown Plaza, Centre Mall and Lawson Heights Mall offer a concentration of stores if you're looking to go browsing for bargains. As you wander between the shops of the downtown area you'll also spot colourful urban artwork hinting at the big name musicians drawn to Saskatoon during the annual jazz festival.
Track Racing in Saskatoon
The Auto Clearing Motor Speedway racing circuit, on the edge of Saskatoon, hosts regular, family friendly race days and is a NASCAR venue. The Sask Legends division, features 1250cc powered, 5:8 scale models of Dodges, Fords and Chevys from the 1930s and 1940s. You can sit next to the fence as vehicles roar by on the banked tarmac.
If you're into fishing then you can spend time at numerous destinations around the province. Lake Diefenbaker has 800km of shoreline and is known for its trophy fish-- a rainbow trout weighing almost 22 kilogram was hauled in during 2009. I headed up to Otter Lake, near Missinipe, and landed a three kilogram northern pike while angling from a pontoon boat. My guide, Dylan, then showed me how to cook it by the shoreline, over a fire that we made from deadwood collected from the forest.
Many of the people who go hunting and fishing in Saskatchewan take flights by float plane to isolated lodges and lakes well away from roads. The planes are also a great way of getting an overview of the rolling forestation, islands and waterways in the province's north.
Home of the Mounties
The RCMP training base is located in Regina, Saskatchewan.
Every member of the Royal Canadian Mounted Police undertakes their initial training at the training depot in Regina, the provincial capital. The adjacent Heritage Centre tells the story of the force since 1873 and displays historic artefacts, including the rifle case that once belonged to Sitting Bull, the Sioux chief. The Mounties' scarlet tunics are a Canadian icon but worn today only for ceremonial occasions. On Tuesday evenings in summer you can see them in Sunset Retreat Ceremonies.
It's worth taking an evening stroll through Regina's downtown Wascana Centre, a park hosting a lake and the province's grand, Edwardian-era legislative building.
Saskatchewan experiences cold, snowy winters and warm, sunny summers. If you're planning a trip it makes sense to visit between May and October, when the weather tends to be favourable.
Getting There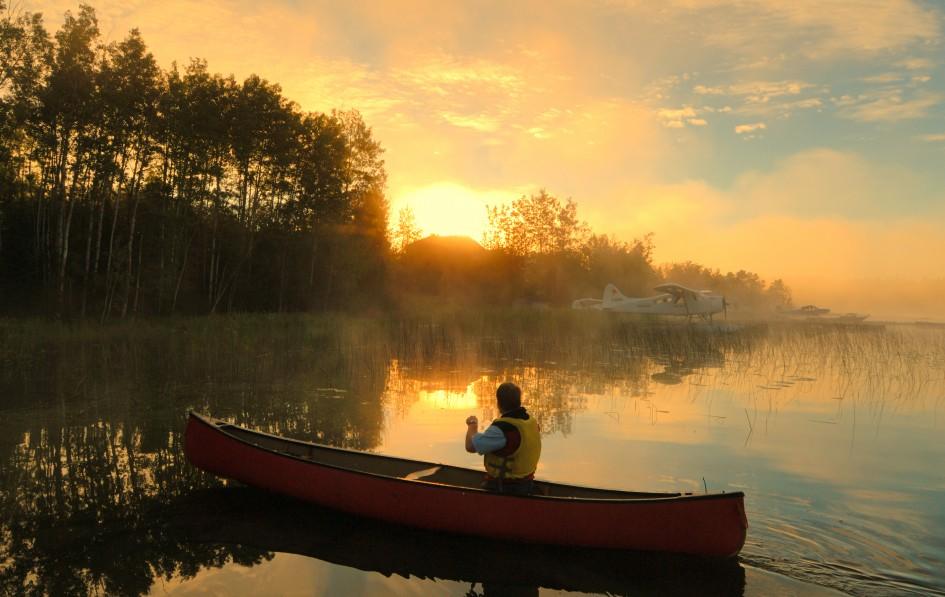 Lakes abound in the province of Saskatchewan.
Air Canada flies from both Manchester and London Heathrow, via Toronto, to J.G. Diefenbaker International Airport in Saskatoon plus Regina International Airport.
Where to Stay
The 225-room Delta Bessborough Hotel in Saskatoon opened in 1935 and is one of Canada's grand railway hotels and has gardens overlooking the South Saskatchewan River. Staying here puts you in the downtown area and within easy walking distance of bars and restaurants.
The Radisson Plaza Hotel Saskatchewan, by Regina's Victoria Park, has 224 rooms, a 24-hour fitness centre plus a day spa. The Cortlandt Dining Room, by the lobby, serves seasonal Canadian cuisine, including succulent tenderloin steaks.