Exploring Baffin Island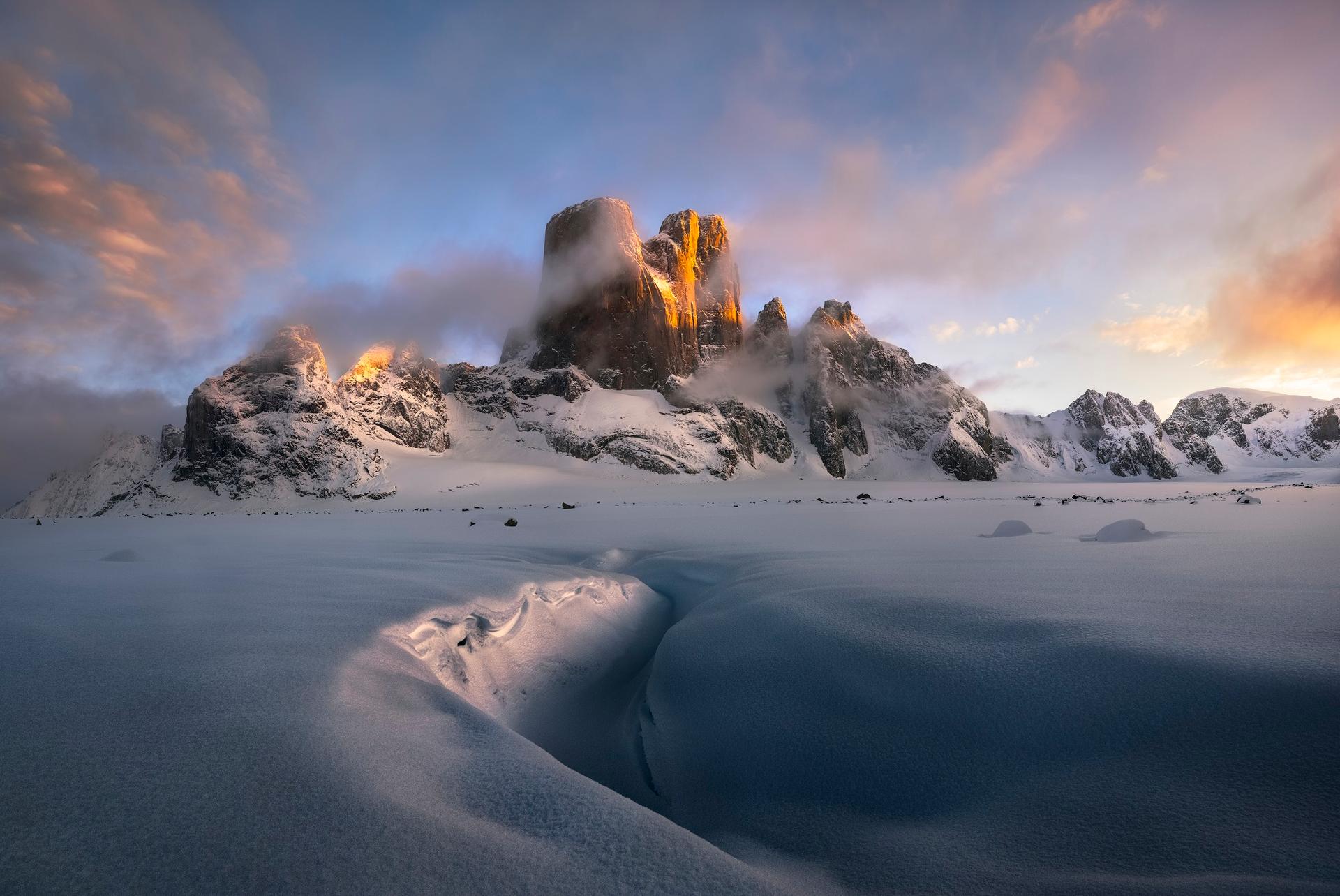 The biggest island in Canada (and fifth largest in the world), Baffin Island is a grand wild landscape, the spectacular homeland of the Inuit and an accessible Arctic playground for the adventurous.
Baffin Island draws the most visitors to Nunavut every year, and it isn't hard to see why.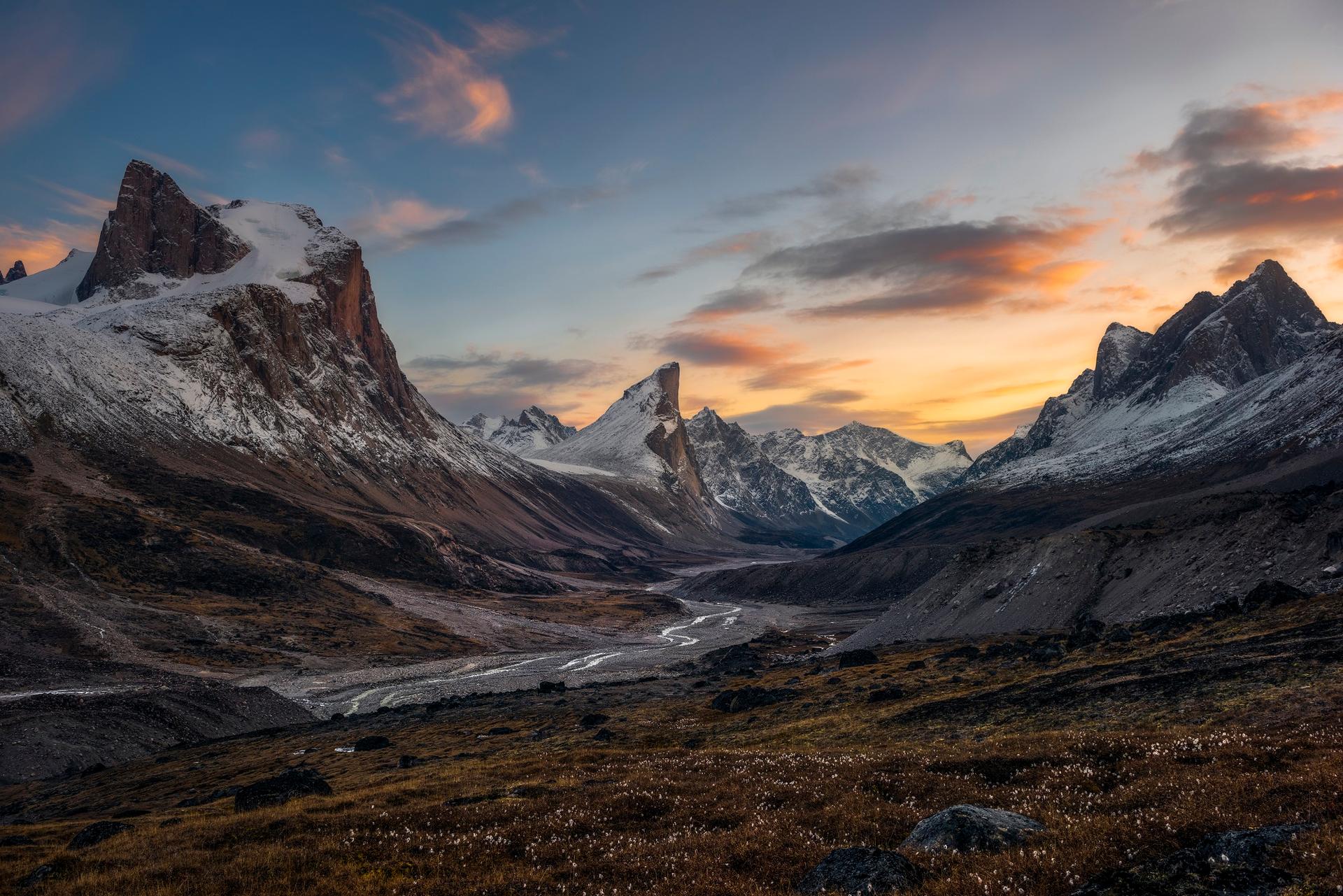 The Valley of Thor - Credit: Artur Stanisz
Outdoor adventure
Steep fjords, miles-high mountains and coastal islands all offer different views and adventures in the great wild.
Rock climb Clyde River's fjord walls or grab some skis and set out to follow the Inuksuk--Inuit stone markers that dot the landscape. You can ski amid the peaks of Auyuittuq National Park where Mount Thor's sheer face is the world's highest vertical cliff at 1250m. Or, join Polar Sea Adventures for a skiing expedition through Sirmilik National Park, the "Yosemite of the North," spotting snowy owls, narwhal, and polar bears along the way.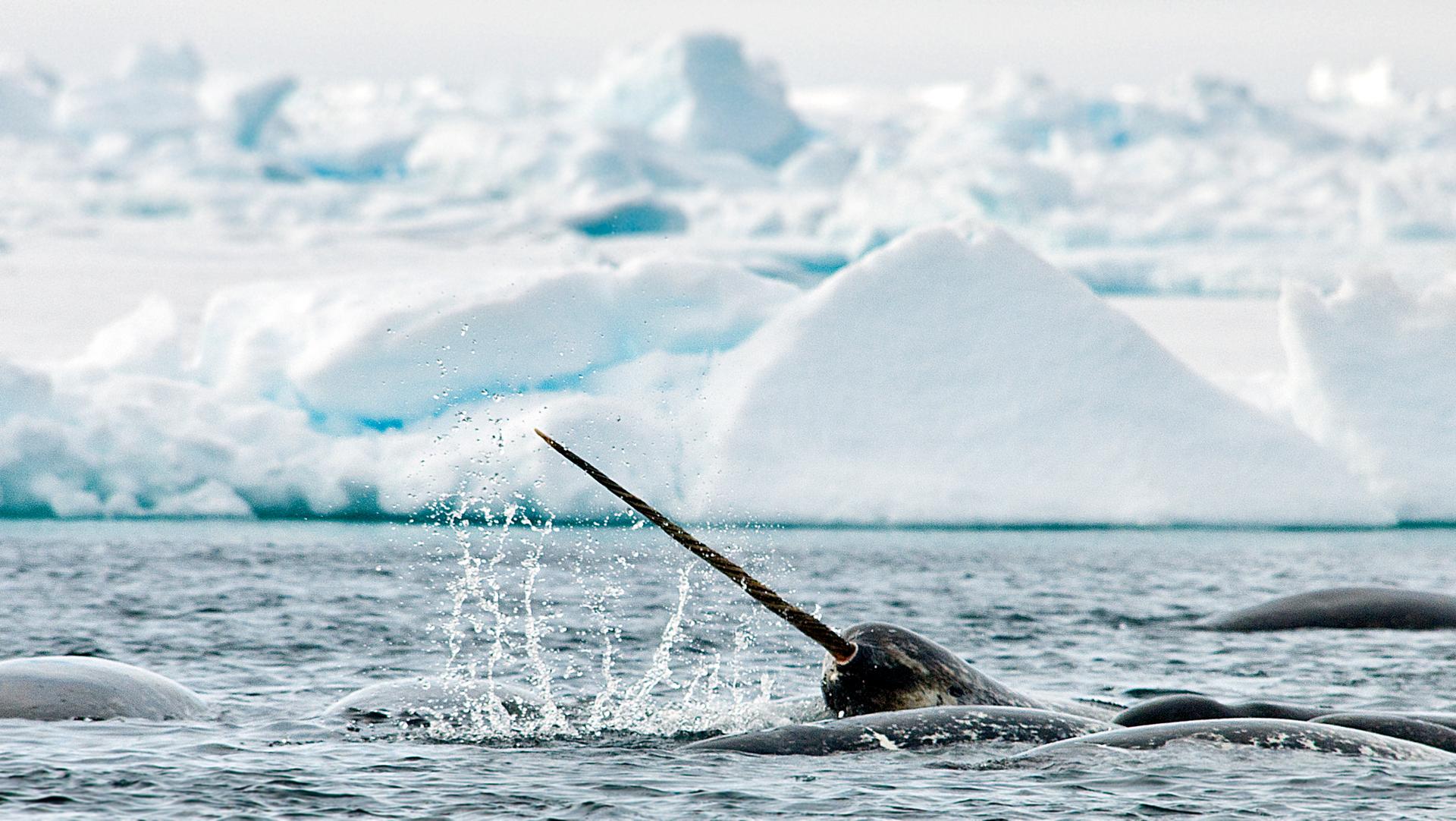 Join a narwhal and polar bear safari - Credit: Michelle Valberg
For a closer look at this incredible wildlife, head to the floe ice on a snowmobile and spot narwhal, beluga, and bears during an Arctic Safari. The water provides another great view of these and other mythical animals, so join Adventure Canada to cruise the fabled Northwest Passage.
And when it's all over, lie down and relax while looking up at the Northern Lights.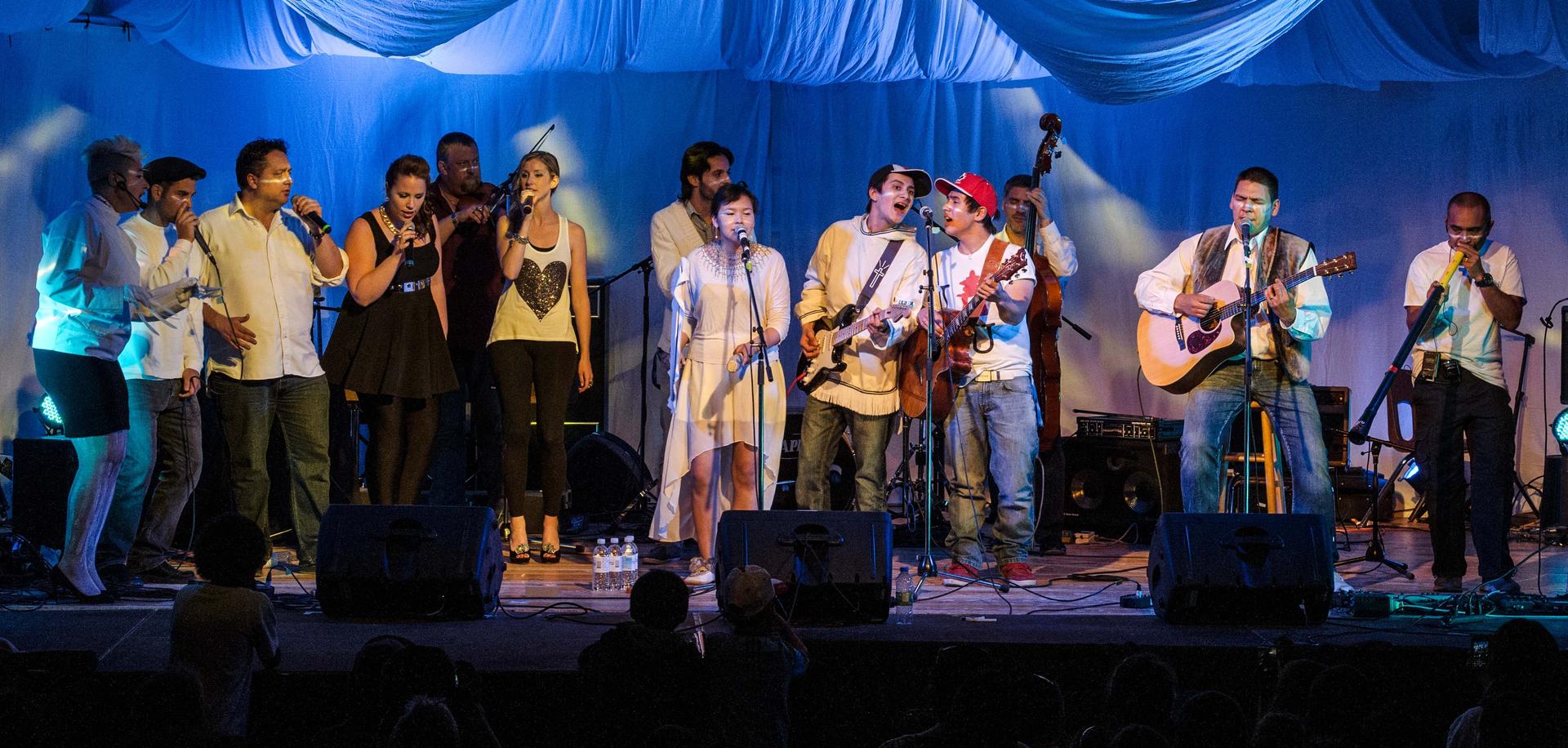 Alianait Arts Festival - Credit: Ed Maruyama
Arts, culture and festivals
To appreciate modern Inuit culture, begin by exploring where it all started. Daytrip by boat, sled or dog team to the rocky island of Qaummaarviit, a territorial park rich with historic Thule archeological artifacts. This includes 3,000 tools, 20,000 bones, and 11 sod houses that really illustrate the living conditions of the region's ancestral peoples.
Then, head back to Iqaluit and pay a visit to the Nunatta Sunakkutaangit Museum, home to traveling exhibits, Inuit art, and artifacts. There's also a gift shop in the museum, where you can pick up an original work of art as a souvenir.
You can even watch Inuit art being created in Cape Dorset, home to the highest number of artists per capita in Canada. There, at the famed Kinngait Co-operative, Inuit carvers, tapestry makers, and artists practice their trades with such skill that their work has been gifted to presidents, kings, and popes.
In terms of festivals and events, the annual spring Toonik Tyme Festival might just be the best party on Baffin Island. Build an igloo, play ice hockey on a frozen pond, kite-ski, dog-sled, bite into steaming hot traditional bannock bread and caribou stew, and then swallow your shyness and give Inuit throat-singing a try.
For a uniquely northern experience, celebrate under the midnight sun during the Alianait Arts Festival, a 10-day (and night!) multi-cultural arts festival featuring film, circus acts, theatre, music, and storytelling.
Music fans will also want to pay a visit to Igloolik's Rockin' Walrus Festival. This all-Northern music festival also features local Inuit films and performances by ArtCirq, the world-renowned Igloolik-based Arctic circus.
Drying char - Credit: Lee Narraway
Dining
If you like the idea of catching your own meal, Baffin Island is home to incredible fishing opportunities. Even if the fish aren't biting, local hosts will be more than willing to show you a true Baffin Island dining experience.
Enjoy a dinner of Northern surf-n-turf—freshly caught Arctic char and tender medallions of caribou. Sample caribou jerky, muskox sausages, and nibbles of muktuk (whale skin and blubber). Bite into bannock bread warm from a skillet, spread it with tundra blueberry jam, and sip tea with new friends.
Ready to start planning your trip to Baffin Island? Visit the Nunavut Tourism website for more information.