6 scenic drives through Ontario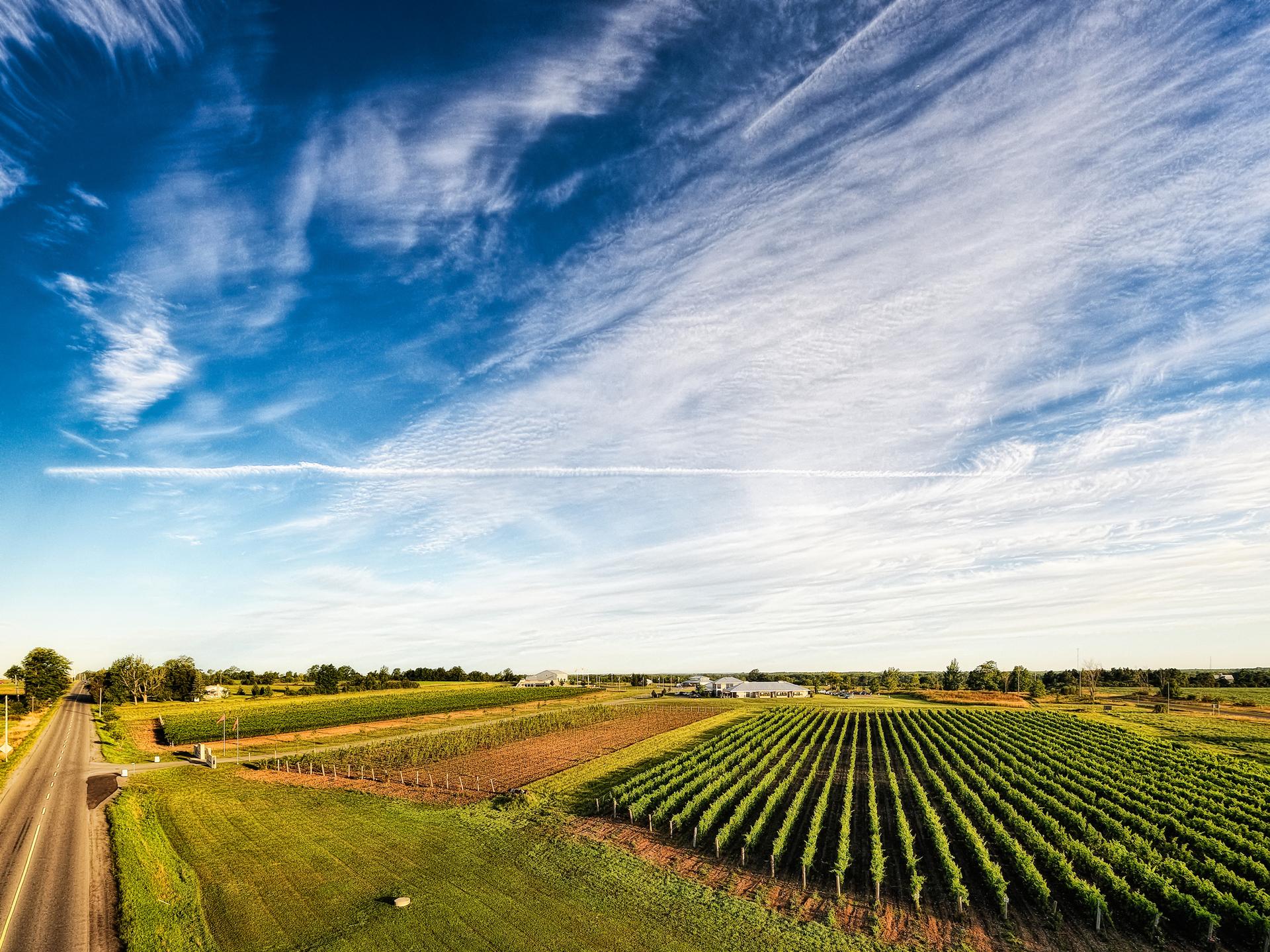 With over a million square kilometres of terrain to explore, Ontario is home to everything from lakes and rivers, to cities and culture. This means there are innumerable ways to enjoy everyone's favourite summer activity: road tripping.
Whether you start off in Toronto, Ottawa, or another one of Ontario's many urban hubs, here are some great spots to head to on four wheels.
Niagara Falls to Niagara-on-the-Lake
Short, but sweet, the Niagara Parkway takes you from the Falls to Niagara-on-the-Lake in about 30 minutes. Following the Niagara River, this route is the definition of picturesque and features wineries, parks, historical sites, and other interesting places to check out -- including roadside stands where you can grab a bite to eat. Better yet, the seasons change the scenery, meaning each drive will be a bit different. In the spring, enjoy the blossoms of the trees alongside the river; in the fall, these trees begin to shed their multi-colored foliage; and in the winter there's the Winter Festival of Lights. Loved the drive so much you want to see more? Extend your day trip down to Fort Erie.
Newmarket to downtown Toronto
Whether or not it's the longest road in the world (it's debated), Yonge Street still takes you through all sorts of attractions -- and stretches an impressive 83 kilometres in total. Start in downtown Toronto (after seeing all the top attractions) and zip along Yonge Street (or at least a 40-kilometre portion of it) through the suburbs of Richmond Hill, North York, and more, before you arrive in Newmarket. Here you'll be treated to a bevy of options to keep you busy for an afternoon. Sip a glass of wine at the Holland Marsh Winery, enjoy a day in the sun at the Newmarket Riverwalk Commons, or immerse yourself in some history at the Elman W. Campbell Museum.
Though this route isn't your typical meandering, scenic drive, it's definitely cool, and definitely historical. In fact, Yonge Street was part of the infrastructure that helped establish Upper Canada in the 1790s. Now, it's a connection to the Upper Great Lakes, meaning you can carry on past Newmarket and check out Lake Simcoe and even Georgian Bay.
Ottawa to Toronto via Algonquin Park
Hop from major urban center to major urban center and take in some nature along the way. Though this isn't the most direct route from Ottawa to Toronto, stopping at Algonquin Park is a welcome reprieve from the hustle and bustle of urban life. About 270 kilometres from Toronto, and 240 kilometres from Ottawa, this park is the perfect place to relax in nature. You can hike, canoe, camp, or just take in the wildlife, including moose, beavers, and black bears. About 6 hours total round trip, you'll be able to see many different sides of Ontario, including the Ottawa River, local wildlife, and many small towns along the way.
The waterfall capital of the world
About an hour outside of Toronto, you'll find yourself in the City of Waterfalls, Hamilton, Ontario. Though it looks industrial at first glance, once you head into nature, you'll find over 100 waterfalls. All around the region, there are hiking trails and parks that allow you to see the thundering beauty of a variety of falls. If you're looking to take as many in as possible, head to the Bruce Trail Conservancy, where the majority are concentrated. Hike the area, then head back to Toronto for dinner.
Just three hours from Ottawa, you'll find yourself in a completely different space and ambiance. In Prince Edward County, one of Canada's best wine regions, you'll be treated to a culinary experience for your senses. Sample wine from over three dozen wineries, taste cheese from the two local cheese producers (or visit the Great Canadian Cheese Festival in June of each year), and browse the wares of many artisans along the way. The route itself is just as inspiring as the food and drink, with beaches breaking up rows of vines, and trees lining the roads. Though you can easily travel there and back in a day, staying overnight at a cottage or bed and breakfast on the Bay of Quinte is the perfect addition to any trip.
Oxford County Cheese Trail
If you love cheese, we've found the road trip for you. In Oxford County, near London, Ontario, you can follow a specific route to explore a few of the 98 cheese factories in the area. Along the Oxford County Cheese Trail, you'll find eight different companies showcasing their products and encouraging you to explore the agricultural industry of the county. As you're easily able to pick and choose the stops you'd like to make, the duration of your cheese-tasting voyage can range anywhere from an hour to several days, as there are also several places to post up overnight in the area. And don't worry; if you're only somewhat passionate about cheese, this adventure also leads you to artisans, entertainment, and beautiful nature.
No matter the season, these trips are the perfect way to explore the unexpected gems of Ontario. Now it's time to hit the road!