Wine, beer and spirits on the Good Cheer Trail
In Nova Scotia, the breweries, vineyards and distilleries that have long served loyal locals are now starting to draw an international crowd. Whether it's sampling an award-winning wine while looking out over the Bay of Fundy or comparing a few craft beers after a day on the Cabot Trail, it's not hard to see why more and more visitors are drawn to the province for its unique drinking scene.
With that in mind, Nova Scotia recently introduced the Good Cheer Trail, Canada's first vineyard, craft brewery and distillery trail. The route links more than 50 producers of wine, beer and spirits, making it simple for you to taste your way around Nova Scotia, from Sydney, Cape Breton Island to Yarmouth.
The Good Cheer Trail isn't just a map; it's a collection of experiences which will show you the variety of delicious offerings, the unique ways in which they are made, and the incomparable settings in which you can enjoy them.
Blomidon Estate Winery
Grapes have been grown for wine in Nova Scotia since the 1600s, and the unique terroir of the province allows unusual grape varieties to thrive here. A visit to a Nova Scotia vineyard usually ends up being as much about the beautiful setting as it the wine itself.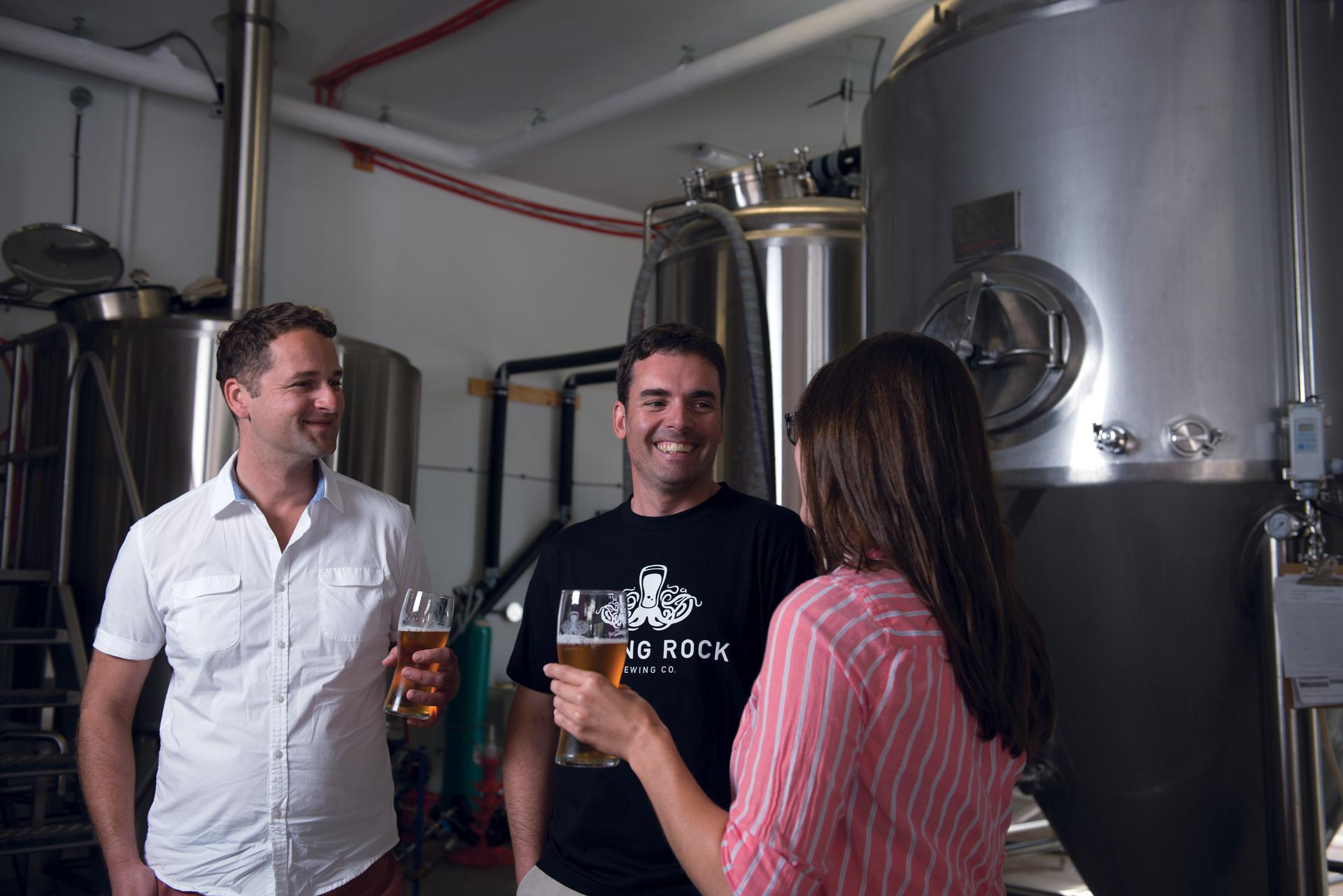 Enjoy a Boxing Rock Brewery Tour
Maritimers love their beer, and it was in 1754 that the first local brew was distributed to the European settlers and troops on Halifax's historic Citadel Hill. Today, new craft breweries are popping up throughout Nova Scotia, each with their own approach and secret ingredients. These beers are often enjoyed in local brew pubs, alongside good food and great music.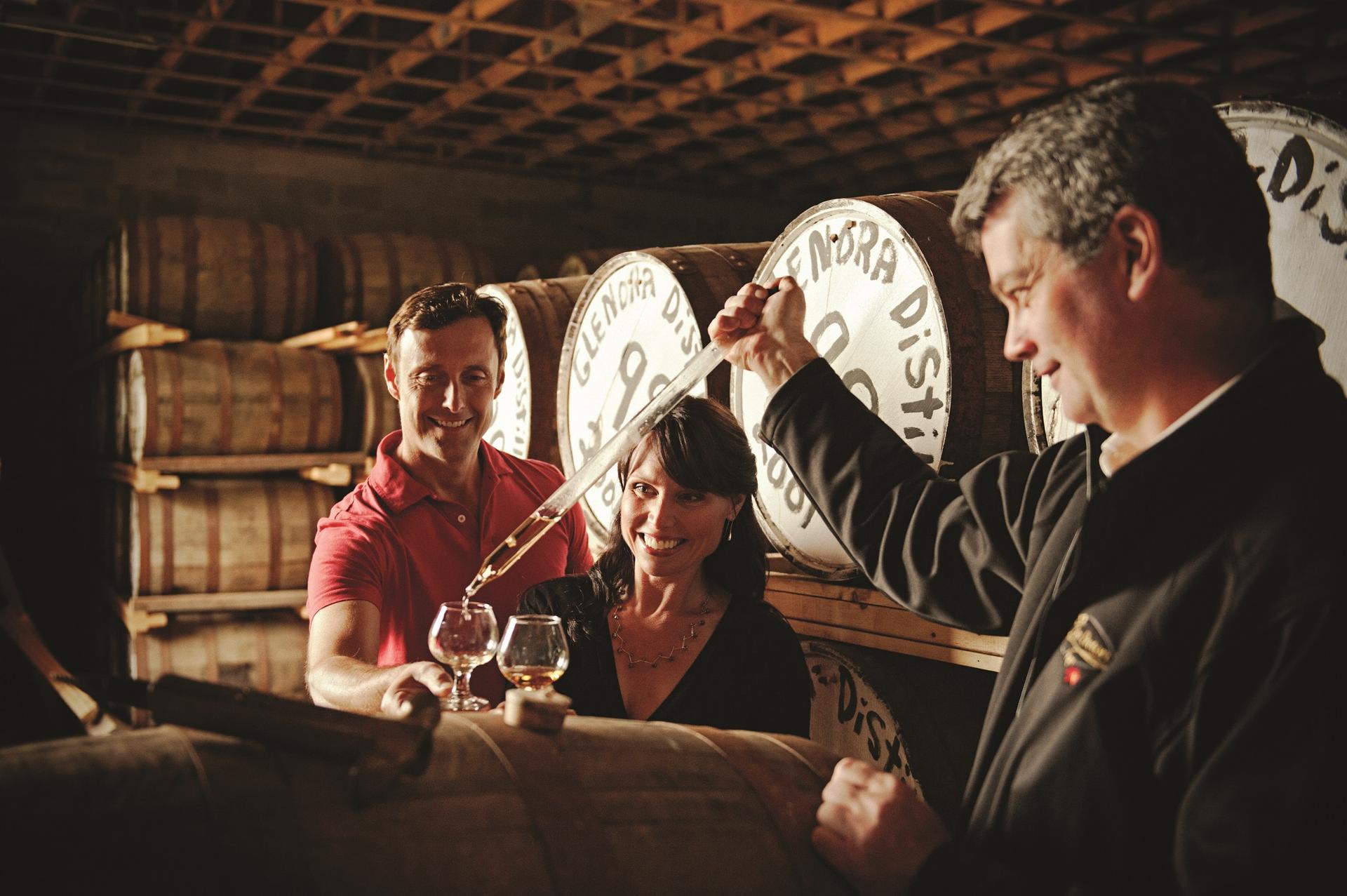 Glenora Distillery - Credit: Tourism Nova Scotia
On the Good Cheer Trail, you'll meet the brewers and artisans who put all of their passion into making a fine beer, wine or spirit. You'll drink North America's first single malt whisky right from the barrel and you can enjoy local cuisine, maybe a platter of cheeses from a nearby farm or a chowder made with shellfish caught that same day, all paired with the perfect Nova Scotia wine. And you'll drink rum made in the Fortress of Louisbourg, in the very same place soldiers enjoyed it centuries ago.
Getting thirsty? Leave the hire car behind and book your place on a Good Cheer Trail Tour. Or grab your own Good Cheer Trail passport and chart your own tasting route through Nova Scotia.