Where to travel for spring break in Canada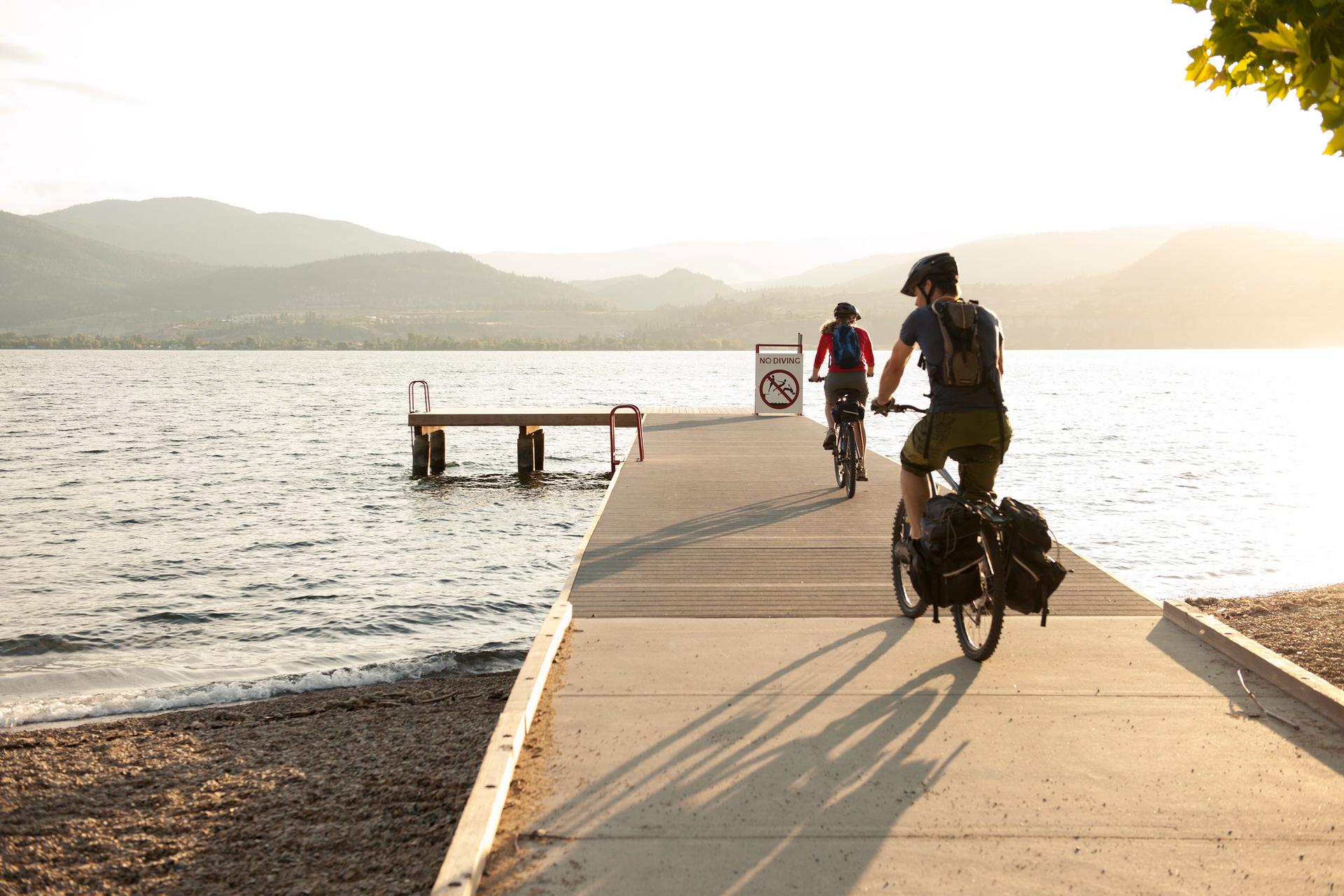 Spring Break: School's out and it's the time to travel. Where to? Canada, of course. It's close and welcoming, but exotic and something completely different — all while being familiar enough to be easy and fun for everyone. Spend a week or two vacationing with your friendly neighbours to the north. From urban to wilderness, sun to snow, here are the very best spots for a memorable trip.
Okanagan Valley, British Columbia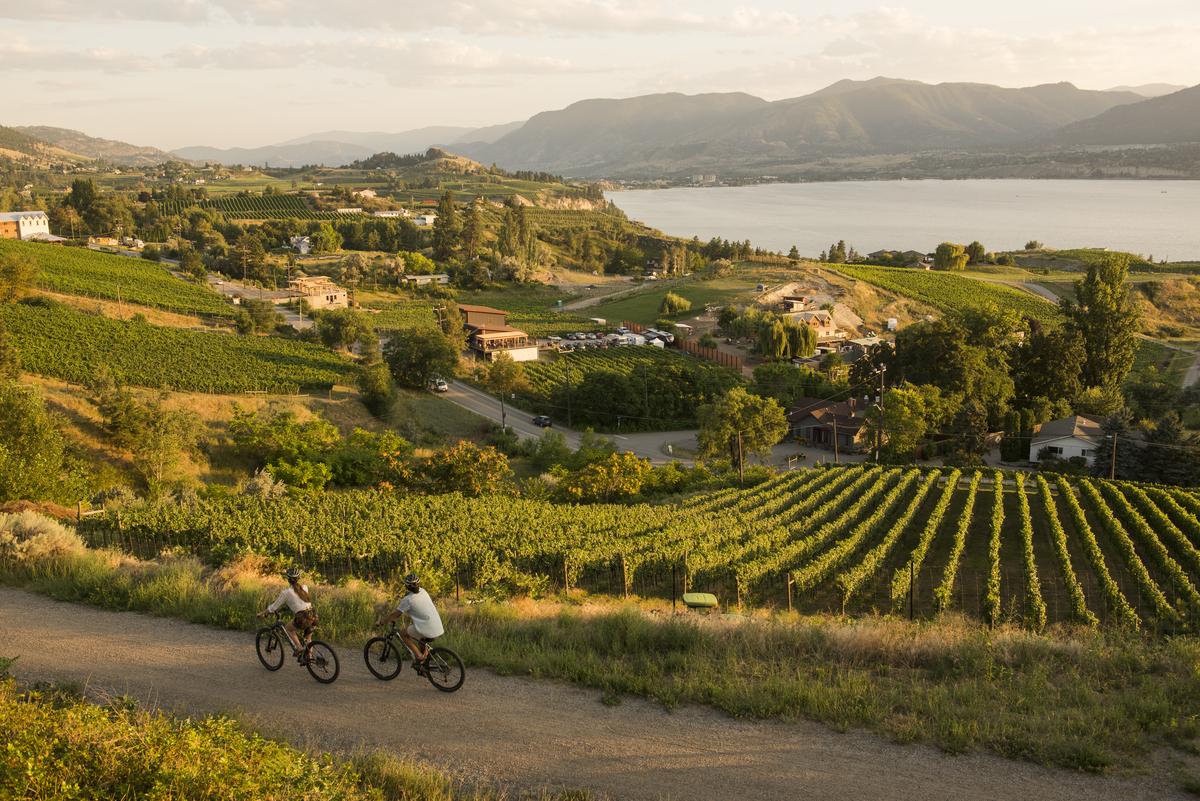 Cycling past vineyards on the Kettle Valley Railway between Penticton and Naramata. Credit: Destination BC / Kari Medig
Spring is lovely in BC's arid Okanagan Valley, a top Canadian wine-growing region, thanks to ample sunshine and dry, sandy soil. Taste and tour the area's nearly 200 wineries, many internationally acclaimed. Don't miss Summerland's sleek and modern, all-concrete Okanagan Crush Pad, pioneering Tantalus Vineyards, and food-wine pairing master Ex Nihilo.
Hike, mountain bike along lake, farms and vineyards on the abandoned Kettle Valley Railway, and horseback ride the hills -- or tack on a weekend at Sundance Guest Ranch in Ashcroft, an idyllic dude ranch flanked by 1,000 open acres ready to roam. Consider a night or two at God's Mountain Estate, an eclectic inn on a vineyard perched atop the cliffs in Penticton. A highlight is sipping a glass of Okanagan red from the Jacuzzi overlooking the valley far below.
Laurentian Mountains,Quebec
The Tremblant pedestrian village. Credit: Tourisme Québec / Gaëlle Leroyer
"Sugaring off" in March means spring is coming to Quebec, where three-quarters of North America's maple syrup is made. This is when locals tap the trees and hundreds of sugar shacks pop up. It happens all over, including in the big cities, but is especially charming in the rural Laurentians.
Folks in a festive mood gather to eat hearty treats doused in thick, delicious maple syrup, plus staples such as homemade pea soup and salty ham, not to mention deep-fried dough and maple taffy: Hot syrup poured onto the snow and rolled onto a stick. There's usually traditional music, pony and tractor rides and strolls through the woods. Don't miss it! And while you're in Quebec, practice your French shopping and eating your way through chic Montreal or hit the countryside for dog sledding, ice fishing, Nordic skiing, and a spa retreat.
Sunshine Village Ski and Snowboard Resort, Alberta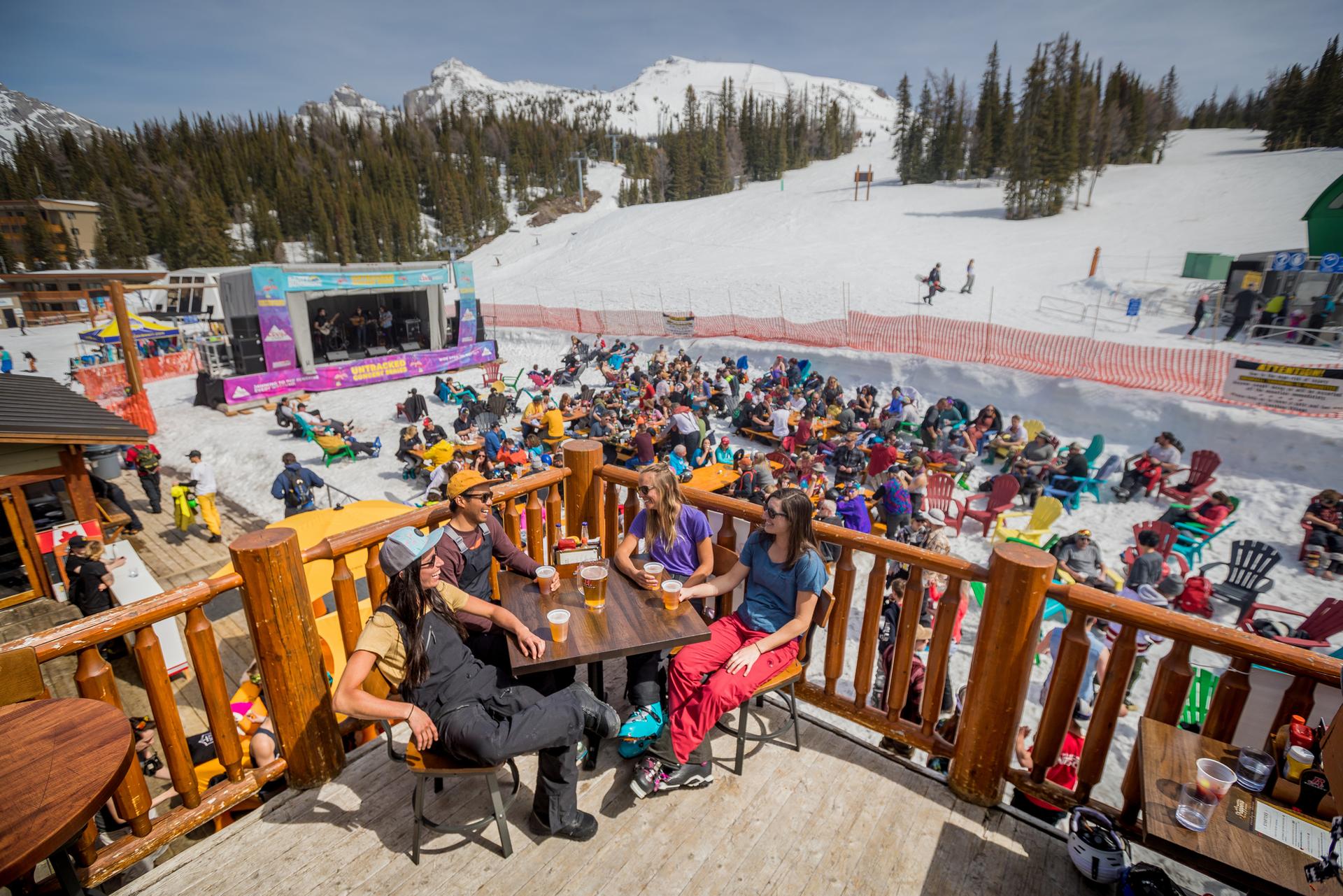 Sunshine Village in the spring. Credit: Travel Alberta / John Price
The Canadian Rockies of Alberta get a lot of spring snow, but is no stranger to sunny, crisp days. Hello, blue bird skiing! Head to the aptly named Sunshine Village, a short hop from Calgary. This big resort has it all and is just 20 minutes from the picture-perfect mountain town of Banff.
Ski and ride all day or test out one of dozens of activities -- a sleigh ride, ice skating, snow shoeing. Then go out shopping, spa-ing, dining, drinking, dancing, or lounging. Or just soak in the famed hot springs.
An evening by the fire in Whitehorse. Credit: Destination Canada
A Toronto Raptors game at the Scotiabank Arena. Credit: Destination Toronto
Yellowknife, Northwest Territories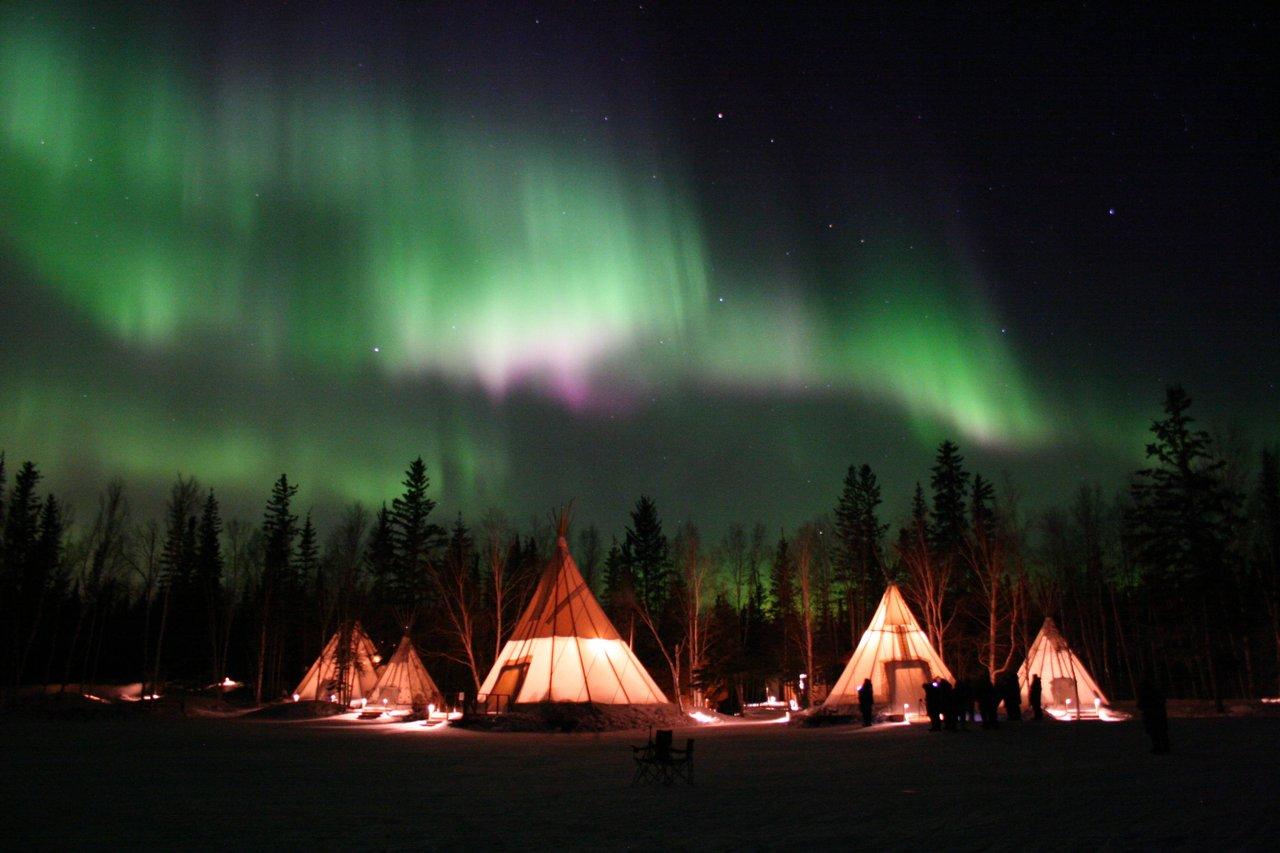 A night at Aurora Village in the Northwest Territories. Credit: ITAC