What to do in Niagara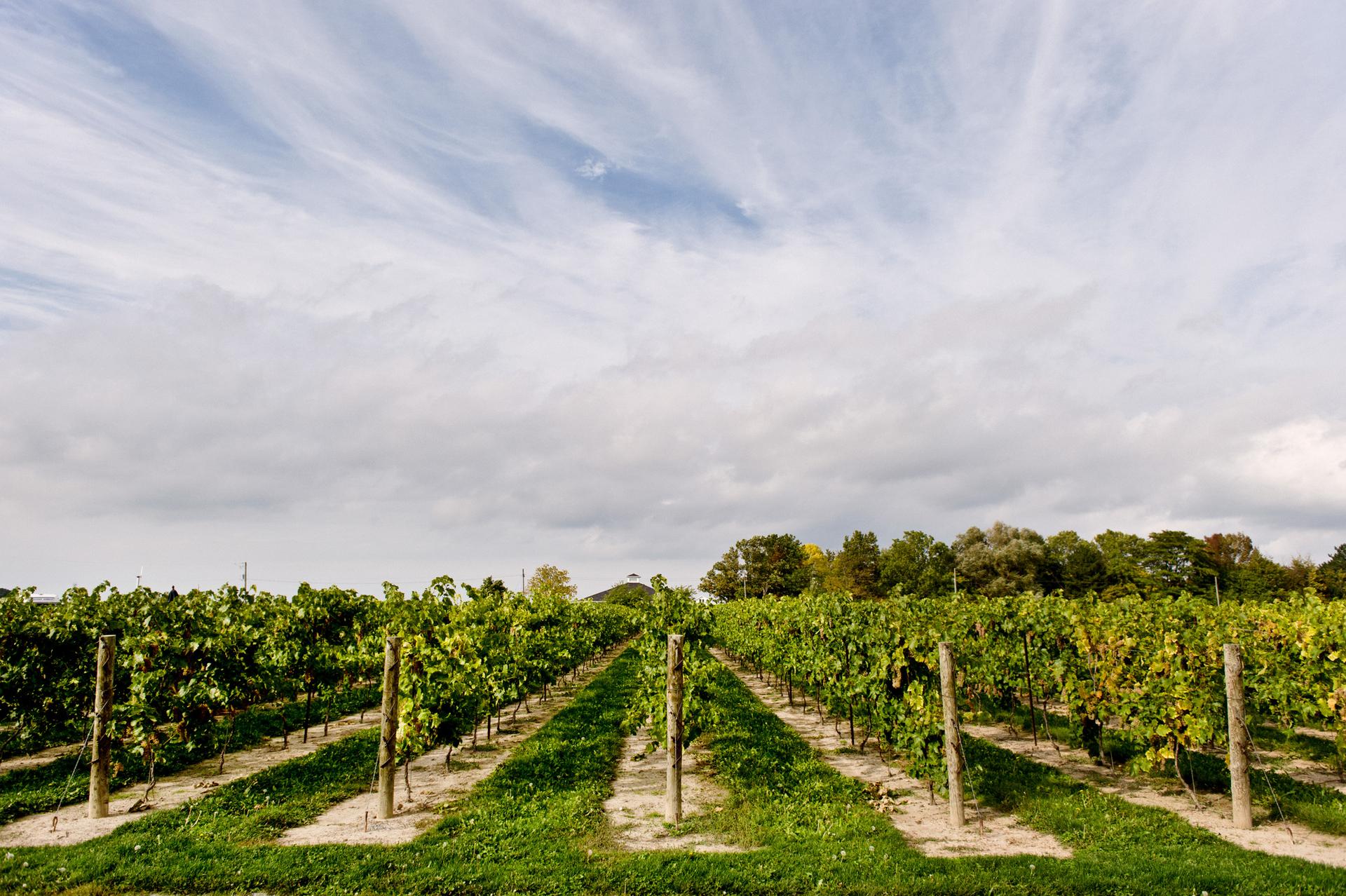 Niagara is one of those classic Canadian destinations that has been a mainstay of travellers from across the globe for generations. That lasting power isn't only because of the endless awe brought about by the thundering falls; It's also the result of Niagara's constant reinvention.
There's so much to see and enjoy in Niagara, you'll never have the same experience twice. From water to wine, here's what a long weekend in the region might look like.  
Day 1: Adventure on the river
While Niagara Falls gets most of the attention, if you're looking for a big adventure on the water, you might just want to head a little further north to Niagara-on-the-Lake. It's there that you'll find the lower half of the Niagara River, and it's jaw-dropping class 5 whitewater rapids.
Don a poncho, slip into a life jacket, and slide into your seat on a Whirlpool Jet Boat. If you're worried about your hair, this isn't the trip for you. As you drive headfirst into rapids at 80 km/h, water will crash right over the boat, leaving you dripping wet and smiling from ear to ear. No need to paddle -- just enjoy the ride.
Whirlpool Jet Boat Tours
Duration: Approx. 1 hour

Cost: $61 CAD
Day 2: Wine time
Did you know that the Niagara region is one of the best places in the country for wine? In fact, Niagara-on-the-Lake was named TripAdvisor's number one food and wine destination in Canada.
There are 25 wineries in Niagara-on-the-Lake, which might be one or two more than you can sample in your average day, right? Thankfully there are several tours that bring you to multiple wineries, so you can sample a variety of wines for a more well-rounded wine region experience. You could join Grape Escape Wine Tours for an afternoon bicycle tour on which you'll taste a minimum of 12 wines from four different wineries all with cheese pairings. Or join Winery Tours of Niagara for their Signature Wine Tour, which includes a private three-course lunch. And if you really don't have time for a full tour, you can't go wrong with a stop at the lauded Inniskillin Winery or Ravine Vineyard Estate Winery. And don't leave without trying Canada's famous ice wine. 
Great Escape Wine Tours
Wine Tours of Niagara
Ravine Vineyard Estate Winery
Inniskillin Winery
Day 3: The Falls Five Ways
Ultimately, there's no leaving Niagara without checking out the Falls. You might think that means putting on a mist poncho and getting into a boat for a tour on the water -- and it can -- but there are actually a number of different ways to experience this natural wonder. Take a day and try out a few (or all, if you're feeling adventurous) and pick your favourite!
If you're just passing through, you can just take a walk around the area and take in a great view of Niagara Falls from afar.
If you'd prefer a bit of a thrill, take an exhilarating ride on the new MistRider Zipline to the Falls -- four parallel ziplines, travelling 670 metres through the wide river gorge, with picture-perfect views of the American and Canadian Horseshoe Falls.
While the view from the front of the Falls is great, the view from behind them is something special. On your Journey Behind the Falls, step into an elevator, descend 45m through bedrock, and stand behind a wall of water free-falling more than 13 storeys.
Then there's the view from above. Not high enough? You can also jump into the cockpit of a Niagara Helicopter and get a bird's-eye view of the Falls.
Finally, if the boat ride to the Falls is too old-school for your taste, try it at night. The Illumination Cruise allows you to see the natural wonder in a whole new light -- literally lit up with bright colours.
Journey Behind the Falls
Hours: Varies by the season and the day. Summer hours are approx. 8 am - 10 pm. Winter hours are approx. 9 am - 6 p.m.

Cost: $16.95
MistRider Zipline
Hours: 10 am - 4 pm, Sunday to Thursday, 10 am - 7 pm on Friday, and 8 am - 7 pm on Saturday, from spring to fall.

Cost: $49.99

Website:

http://wildplay.com/niagarafalls/
Niagara Helicopters
Hours: Flights depart from 9 am to sunset daily (and last 12 minutes)

Cost: $140
Hornblower Niagara Cruises
Hours: Varies by the season. Approx 8:30 - 6:30 for the day tour, and 8:15 - 8:45 for the Illumination Cruise

Cost: $19.95 for the day tour, $35 for the Illumination Cruise
Other Niagara musts
Food: We covered the wine above, but Niagara is also at the forefront of Canada's farm-to-table movement and is home to some of the top chefs in the country. For a great meal in Niagara-on-the-Lake, pick one of the 14 restaurants that form Signature Kitchens, "a culinary group celebrating the joys of local, artisanal, and seasonal cuisine." This includes the Riverbed Inn, where you'll enjoy country cooking with views of local vineyards, and the Cannery Restaurant, for lovers of surf and turf. For dining close to the Falls, indulge your senses with a meal from renowned chef Massimo Capra at the Rainbow Room, or head to Windows by Jamie Kennedy, where farm-to-table cuisine can be enjoyed with a 13th floor view of the natural wonder.
Activities: Niagara is a great place to visit for those who like the finer things in life, and the wine and food are just the beginning. If you love to shop, the Niagara region is home to some of Canada's biggest and best outlet shopping centres. And if you overindulge in the shopping, you might have a chance to win some of that money back at the beautiful Niagara Fallsview Casino -- the biggest casino in the country. Of course, you shouldn't spend all of your time indoors. There are 48 golf courses in the Niagara region. Do a little research to find your perfect course, or follow the Niagara Golf Trail, a route bringing you around seven of the top courses.
Other highlights: Yes, Toronto has the Toronto International Film Festival, but Niagara is an entertainment region in its own right. If you're passionate about performing arts, you won't do much better than the Shaw Festival Theatre. Located in Niagara-on-the-Lake, this world-renowned production company creates a steady stream of musicals, dramas, and comedies you won't want to miss. For more theatre, as well as dance, music, and comedy, pay a visit to the First Ontario Performing Arts Centre in nearby St. Catherines. Finally, in Niagara Falls, take in a comedy show at Yuk Yuk's Comedy Club or dinner theatre at Oh Canada Eh? -- home to a musical focused on Canadian icons and stereotypes.

See this trip in action