A holiday guide to Waterton Lakes National Park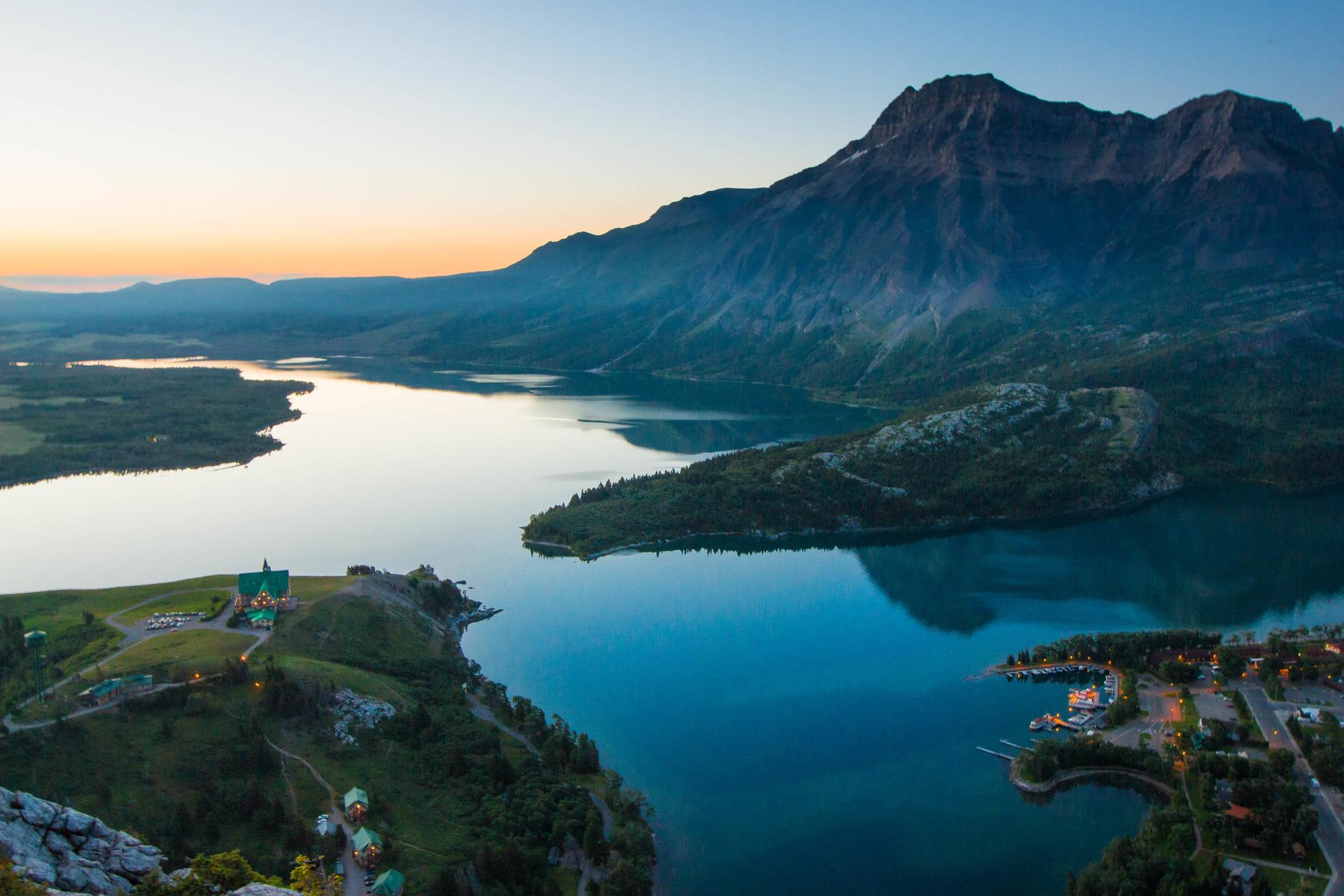 Iconic Banff gets its fair share of press, with people around the world having heard about Canada's bustling mountain town near Fairmont's iconic castle-hotel. But what about serene Waterton Lakes National Park?
Waterton is pure magic. A lone, peaked-roof chalet perched atop a bluff, the stately Prince of Wales Hotel overlooks Waterton Lakes ringed with snowy glaciers like a fairytale kingdom. It's a real-life postcard waiting for you to step into the scene. It's also the kind of place that if you visit as a kid, the memory lingers for life. You'll want to pull up a chair and reflect on the grandeur; but you'll also want to uncover everything this national treasure has to offer.
A UNESCO World Heritage Site, Waterton Lakes National Park is unique in that it shares Waterton Glacier International Peace Park with Montana. In southwest Alberta bordering the U.S.'s Glacier National Park, it's small, quiet and uncrowded. Here's a little guide on how to enjoy it while on holiday.
Stay at the Prince of Wales Hotel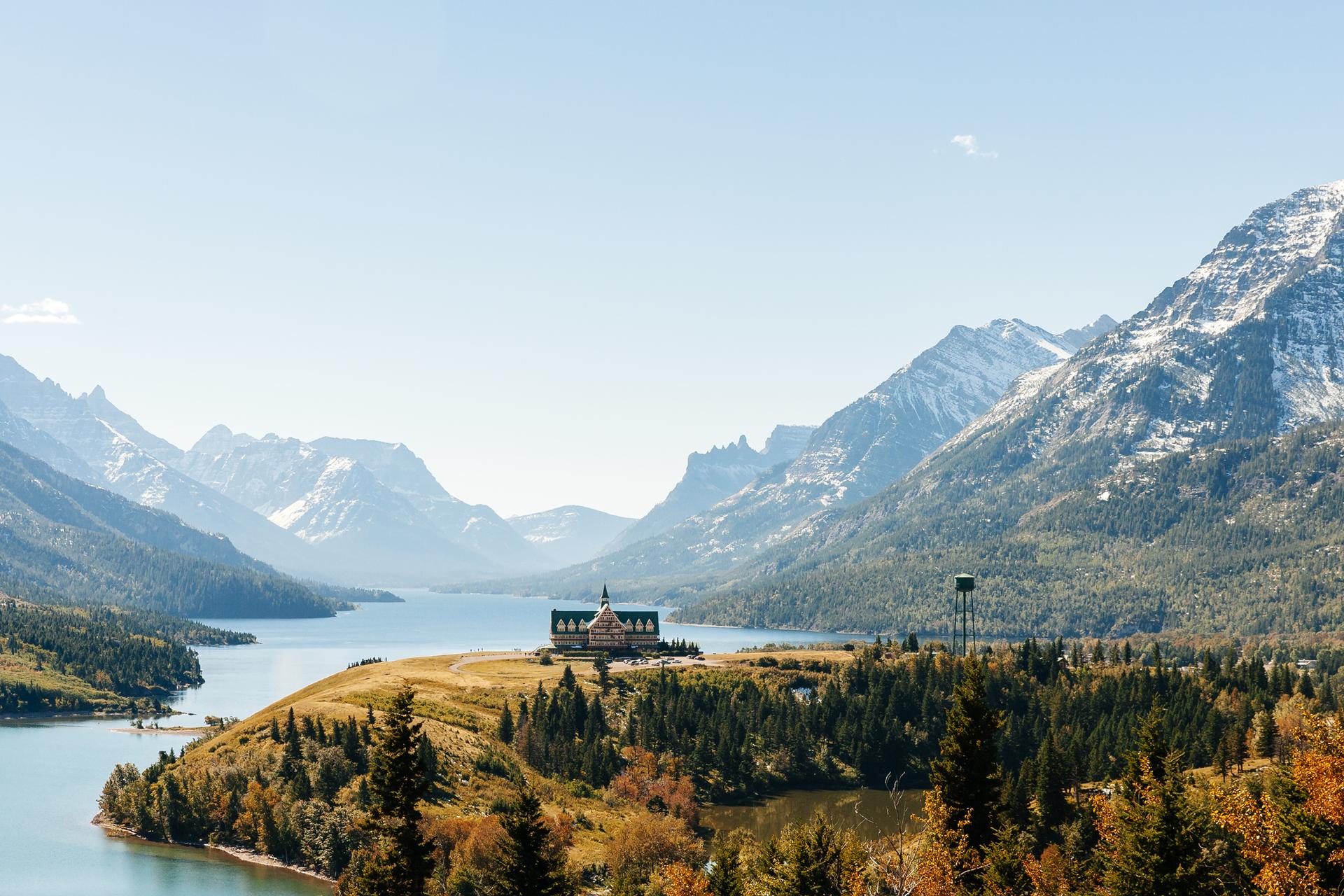 Prince of Wales Hotel in Waterton Lakes National Park Credit: Stevin Tuchiwsky @stevint
You can lodge in the village, but a night or three in the landmark 1927 grand hotel is something special. Take in jaw-dropping views from the stately dining room's floor-to-ceiling windows with your afternoon tea.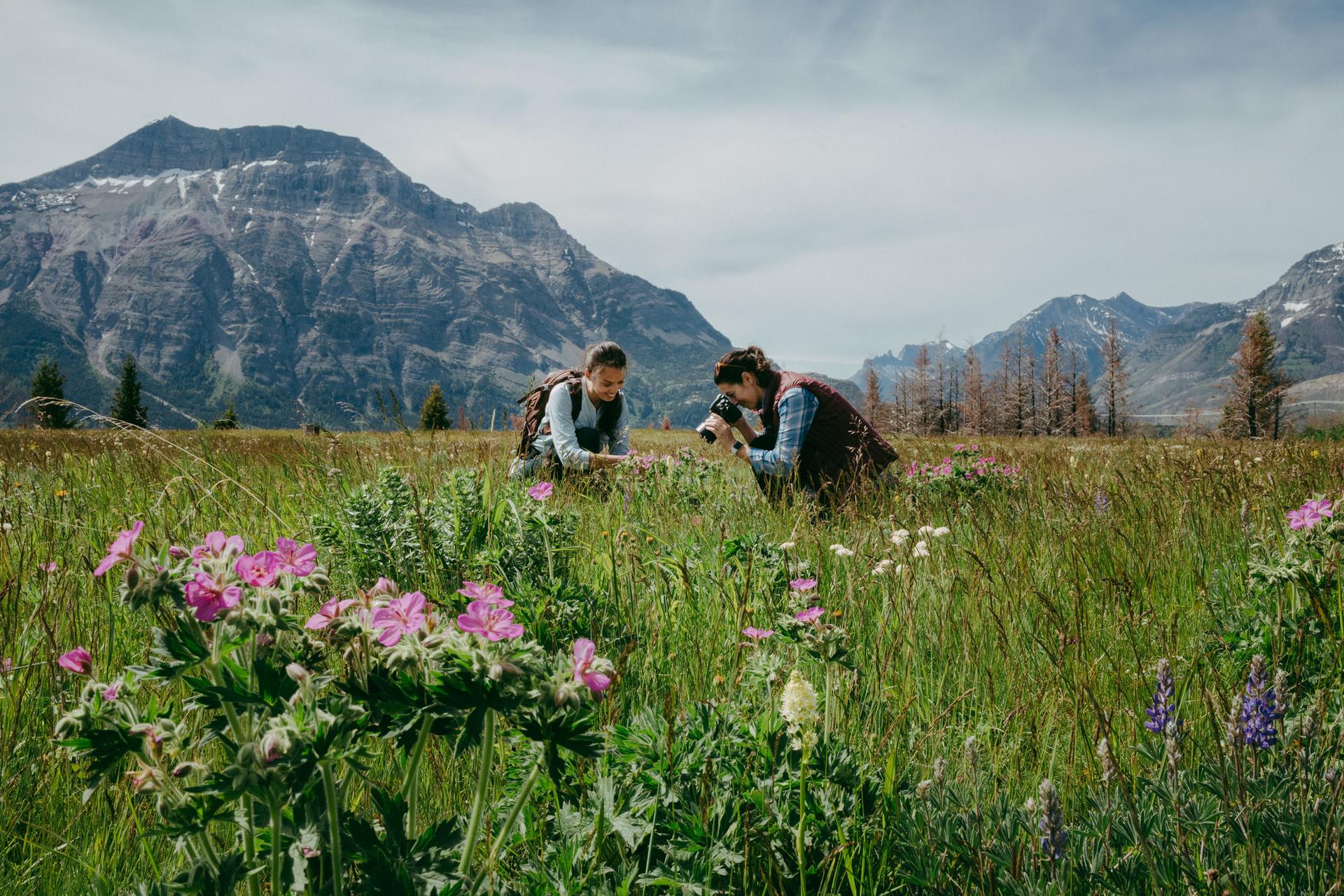 Photographing wildflowers during Waterton Wildflower Festival. Credit: Travel Alberta / Celestine Aerden
Because it's one of the narrowest spots in the Canadian Rockies, Waterton's ecology is one of the most biodiverse: it's home to prairie, evergreen forest, tall glaciers, and deep-cut lakes, all creating a World Biosphere Reserve habitat for a range of flora and fauna. In fact, you'll find half of Alberta's plant varieties in the park -- many rare. Pick up a Parks Canada handbook, camera, and picnic, then head out on foot to see what you can find. The wildflowers in June, during the Wildflower Festival, are particularly spectacular.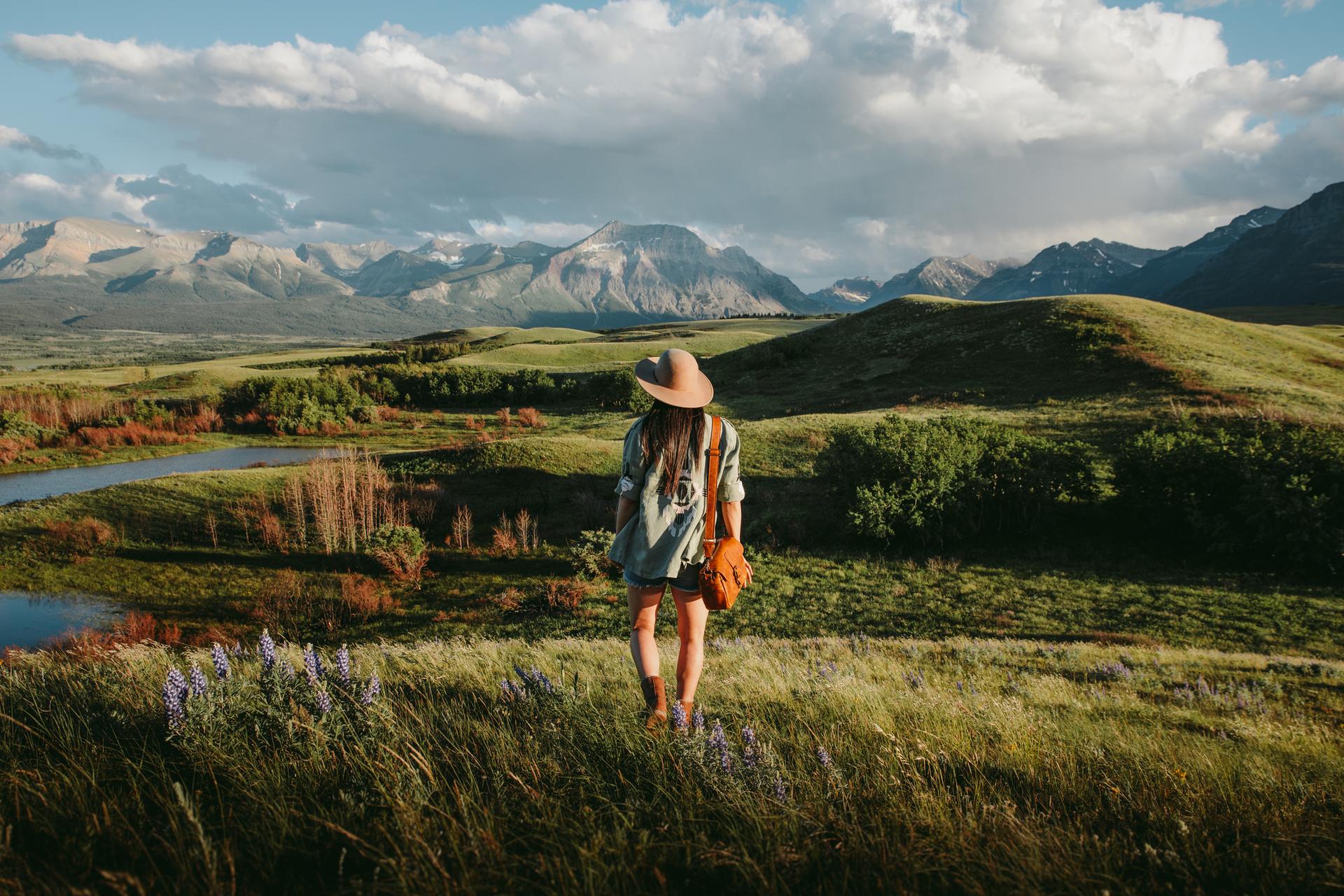 Walking through Waterton Lakes, Alberta. Credit: Travel Alberta / Mike Seehagel
The best way to experience rugged Waterton is from the trail, and the park has 200 kilometres of them. Take a guided hike, join the cross-border, 14-kilometre Waterton-Glacier International Peace Park Hike with return by boat, or strike out on your own. Top hiking choices include the full-day Carthew Anderson Trail for sweeping summit vistas and the Crypt Lake Trail, considered one of the top 10 hikes in Canada, with a boat ride, falls, cliff scale, and tunnel crawl. Cross that one off of the bucket list!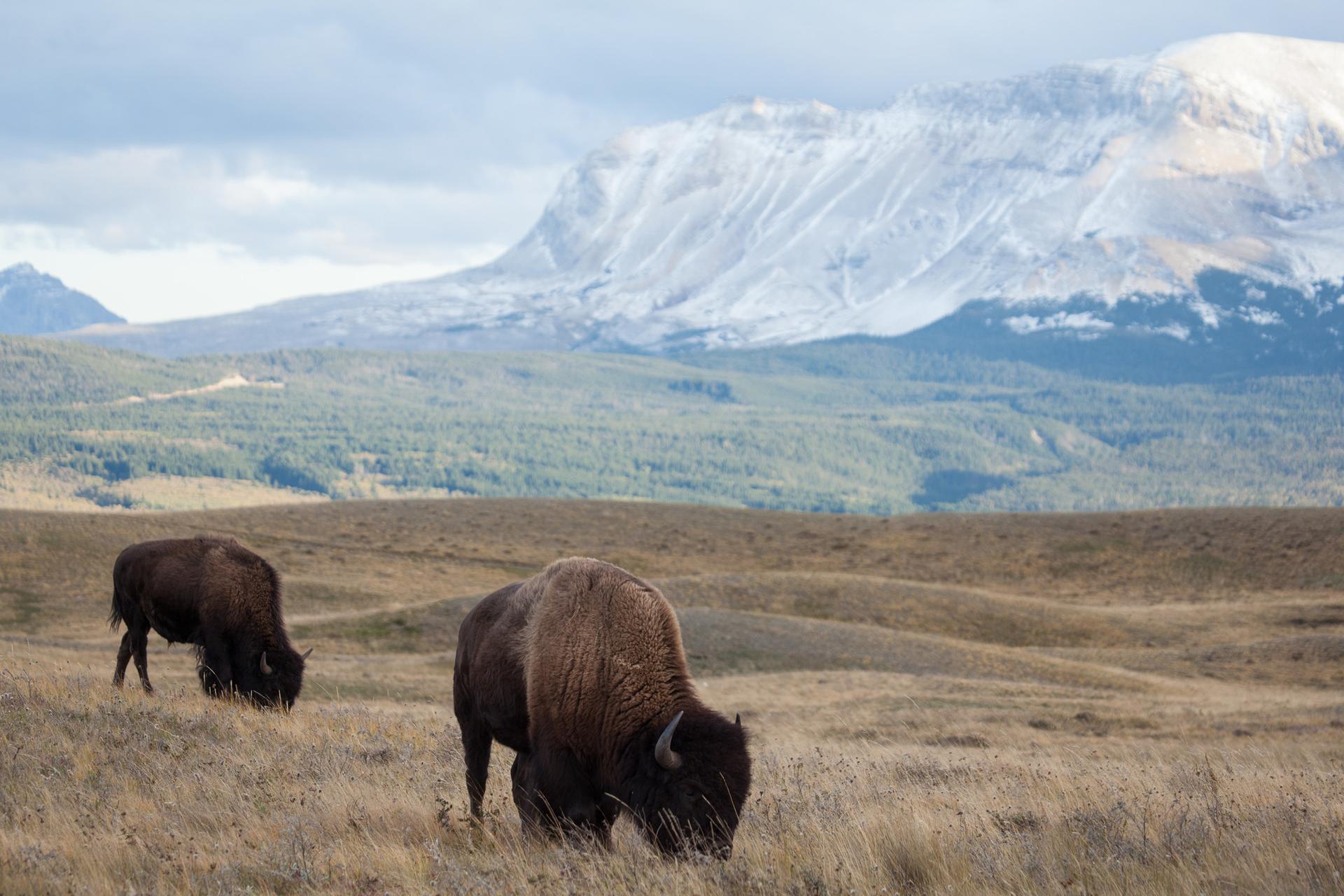 Bison grazing in the Waterton region of Alberta. Credit: Travel Alberta
Large, lumbering bison historically populated this area in huge numbers. Watch descendants of the original Great Plains herd grazing in their natural grasslands in spring, summer, or fall at Bison Paddock, off Highway 6 just inside the park.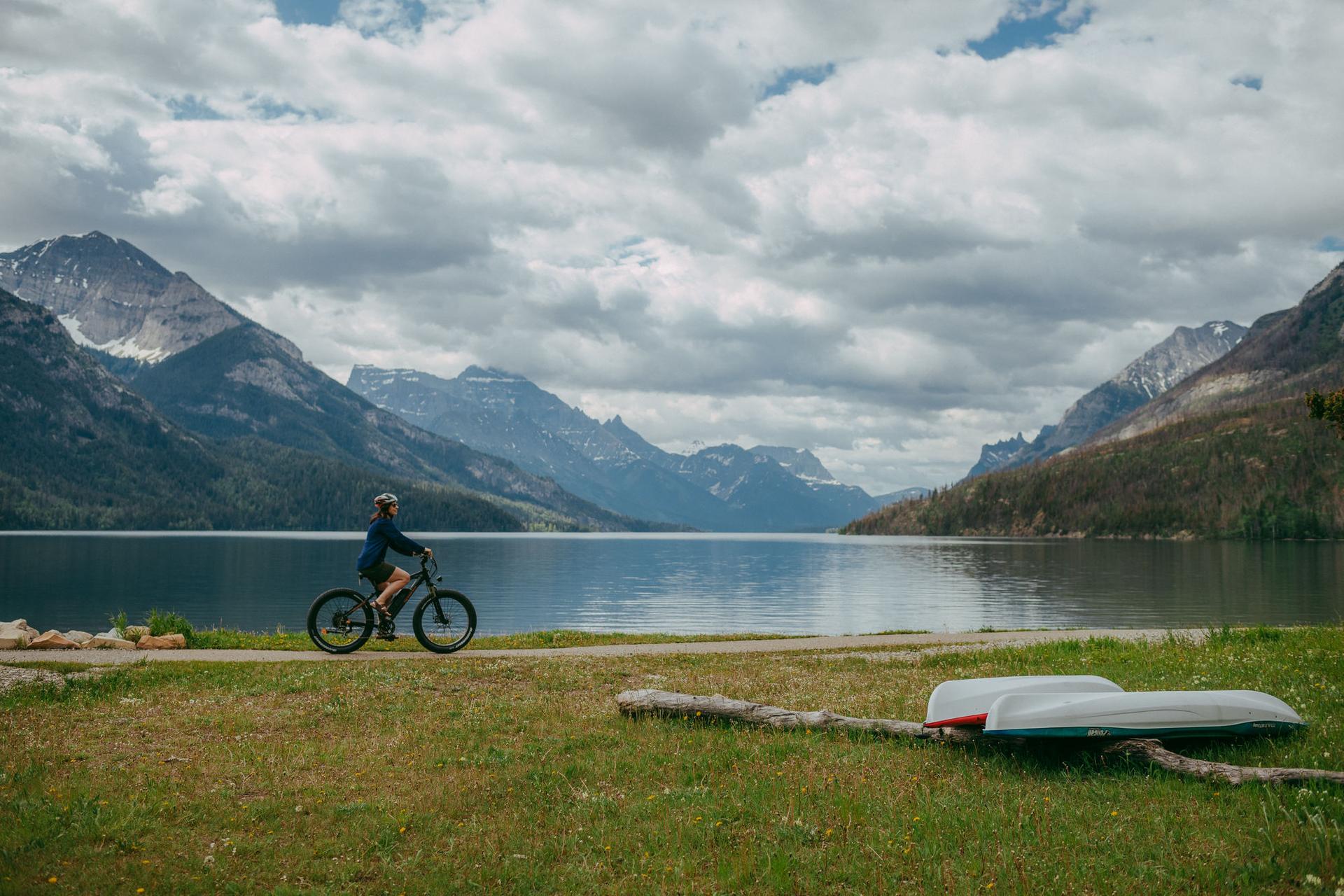 Biking through Waterton Lakes National Park. Credit: Travel Alberta / Celestine Aerden
Deer in Waterton Lakes National Park. Credit: Travel Alberta / Katie Goldie
Seeing animals? That's a given. The only question is, which ones? Bighorn sheep, bald eagles, moose, marmots, or mountain goats? Join a guided walk or evening educational talk at September's annual Waterton Wildlife Weekend to learn more about the bugling elk, migratory Sandhill Cranes, and bears bulking up in autumn for the winter. Bird watching is rewarding any time of year, and wildlife photography is especially prime in the winter months, when roads are plowed, the frozen scenery sparkles, and elk, sheep, and deer are out foraging for food. Bring your best lens.
Celebrate with the locals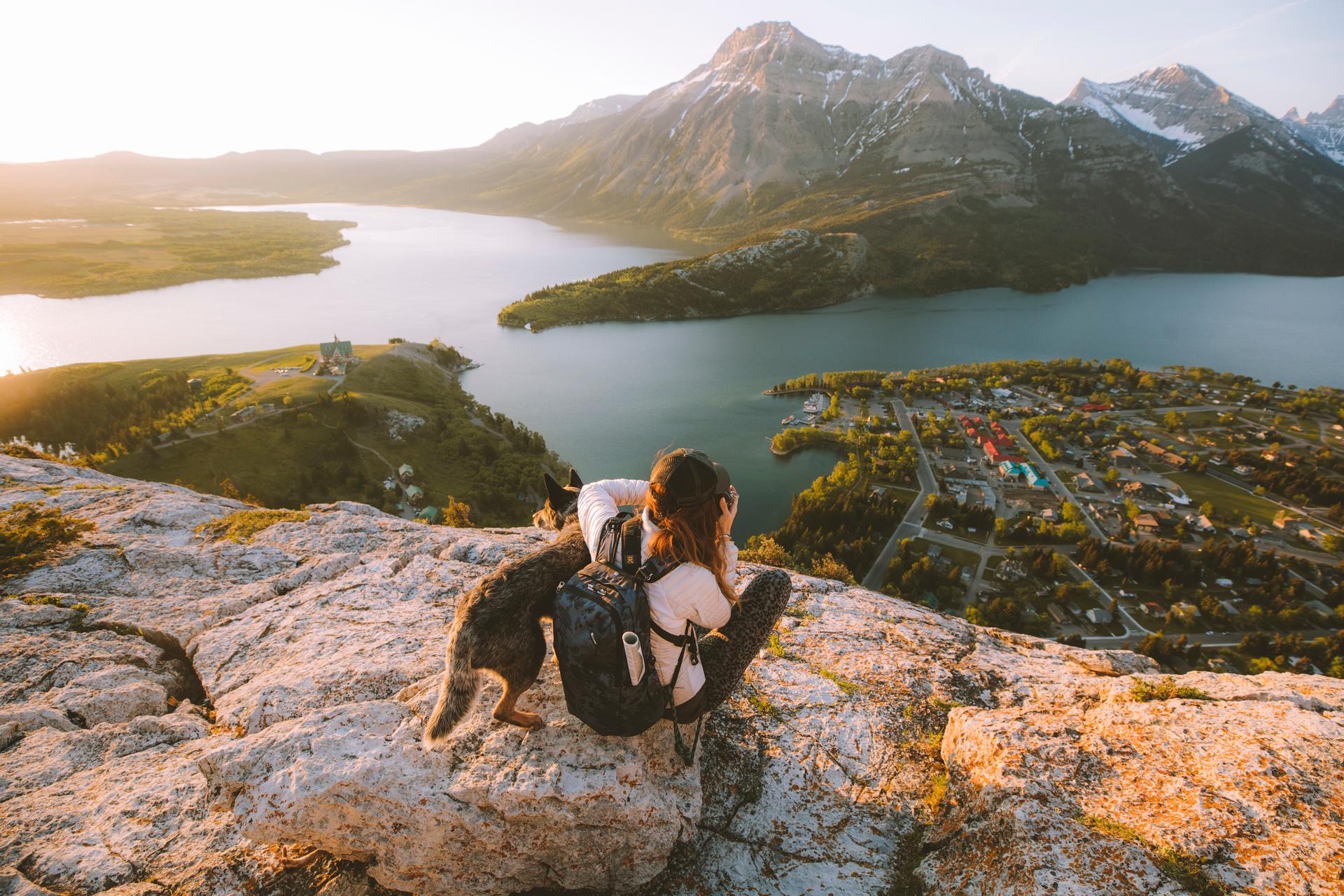 View of Waterton Lakes National Park. Credit: Alex Strohl @alexstrohl
With restaurants, hotels, shops, and galleries, quaint lakeside Waterton Village hosts lots of community events. Summer photo contest? Canada Day celebration? You might catch a concert, play, food festival, the colourful Blackfoot Arts and Heritage Festival and pow wow, or attend one of the popular annual events. Check the calendar to see what's on during your visit.
No matter what you see or do, allow time to really explore Waterton. Truly, it's one of those captivating places you won't be able to forget any time soon.