The top 10 attractions in Victoria
Many have heard of Victoria, a Travel + Leisure Top 10 North American city with quaint British flair. That's because it's beautiful, charming, and artsy, not to mention surrounded by passionate locavore farmers and craft brewers. Also on offer? Scenic coastal hiking, biking, and marine sea life all within striking distance.
Though you might not realize it, Victoria is British Columbia's capital. It's also situated on the southern tip of giant Vancouver Island, and is just a short float plane ride away from the mainland's city of Vancouver. Victoria's sunny climate -- Canada's mildest -- means a visit any time of year is pleasant. Scan this quick guide to Victoria so you don't miss out on these top 10 attractions.
Tulips at the Butchart Gardens - credit: Butchart Gardens
Arguably the area's biggest draw, the celebrated Butchart Gardens offer 55 acres of showy displays of flowers, blossoms, shrubs, and trees meticulously manicured and landscaped, plus an enormous dragon fountain gifted from China. It's a delight to stroll or sit among the classic rose garden or under a fragrant vine-draped pavilion. If you're up for something else, Butchart also hosts all kinds of workshops, walks, dining and afternoon tea options, boat tours, lawn concerts, and events, including the summer Saturday evening fireworks shows. Allow time to browse the art-filled Seed and Gift Store.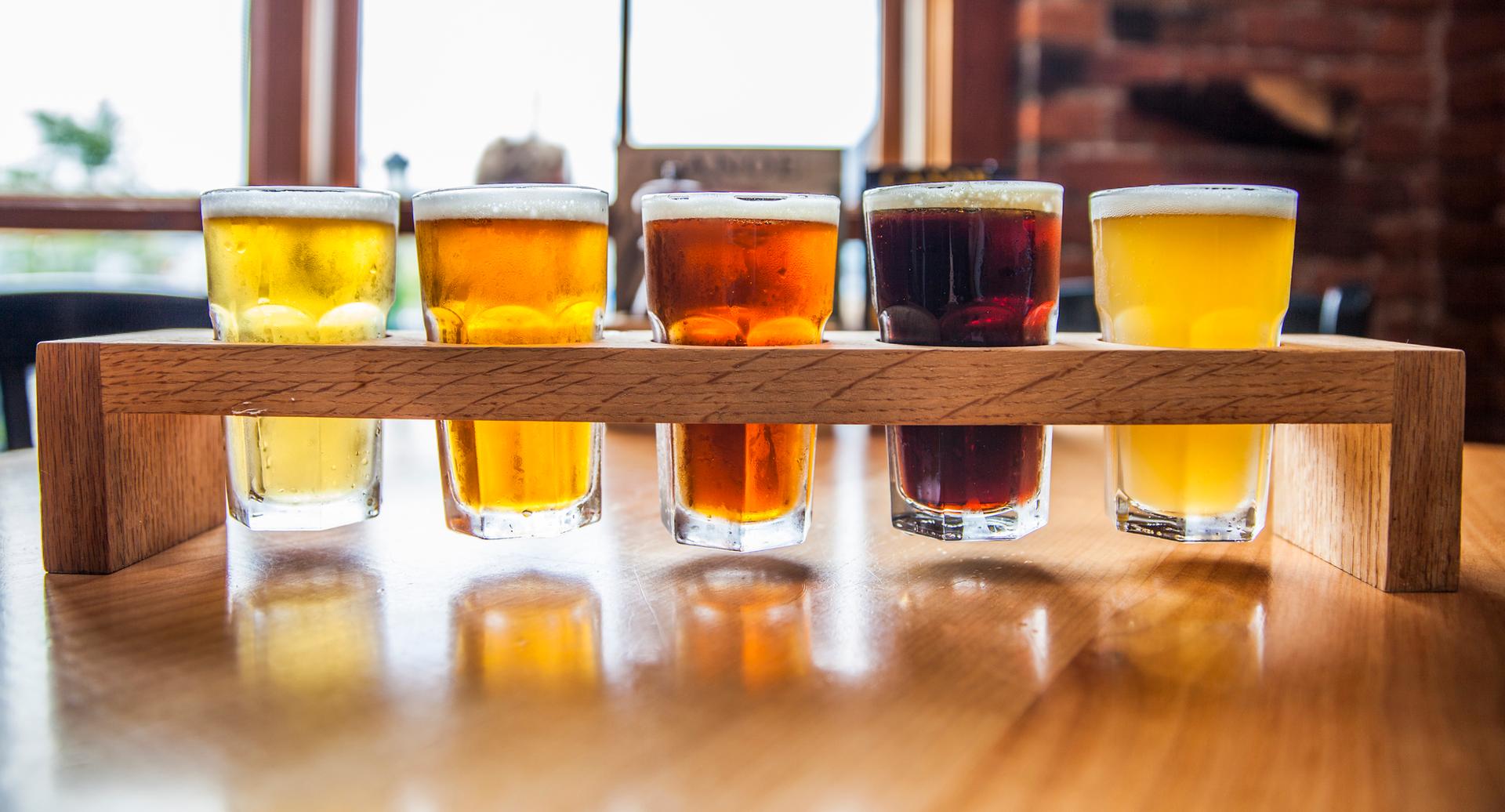 Canoe Brewpub - credit: Tourism Victoria/Alexia Foster
Victoria's Inner Harbour - credit: Kathryn Burrington
Beautiful is no exaggeration when referring to the postcard-perfect Inner Harbour. It's a historic fishing and shipbuilding area with distinctive architecture rooted in trade dating back to the coastal First Nations. Today, the Harbour a bustling place with cruise ships, recreational boats, ferries, and float planes gliding in and out. It's your starting place for a kayaking or whale-watching excursion, an ideal spot for walking and people or busker watching, and it's within walking distance of the 200-acre, oceanside Beacon Hill Park and the city's historic downtown core. Check the events calendar for summer events, outdoor concerts, shows, and festivals.
Prince of Whales Whale Watching and Marine Adventures
The Ultimate Day Tour - credit: Prince of Whales Whale Watching
A North American No. 1 whale-watching destination according to Travel + Leisure, you want to see Vancouver Island's gargantuan marine creatures in action. The pros at Prince of Whales will take you out on the water to spot acrobatic humpback, pods of up to 100 leaping orcas, and mink whales, plus bald eagles, sea lions, dolphins, porpoises, and harbour seals. Though you can consistently see whales from March to October, go in March and April to see migrating gray whales or in May and June for humpback.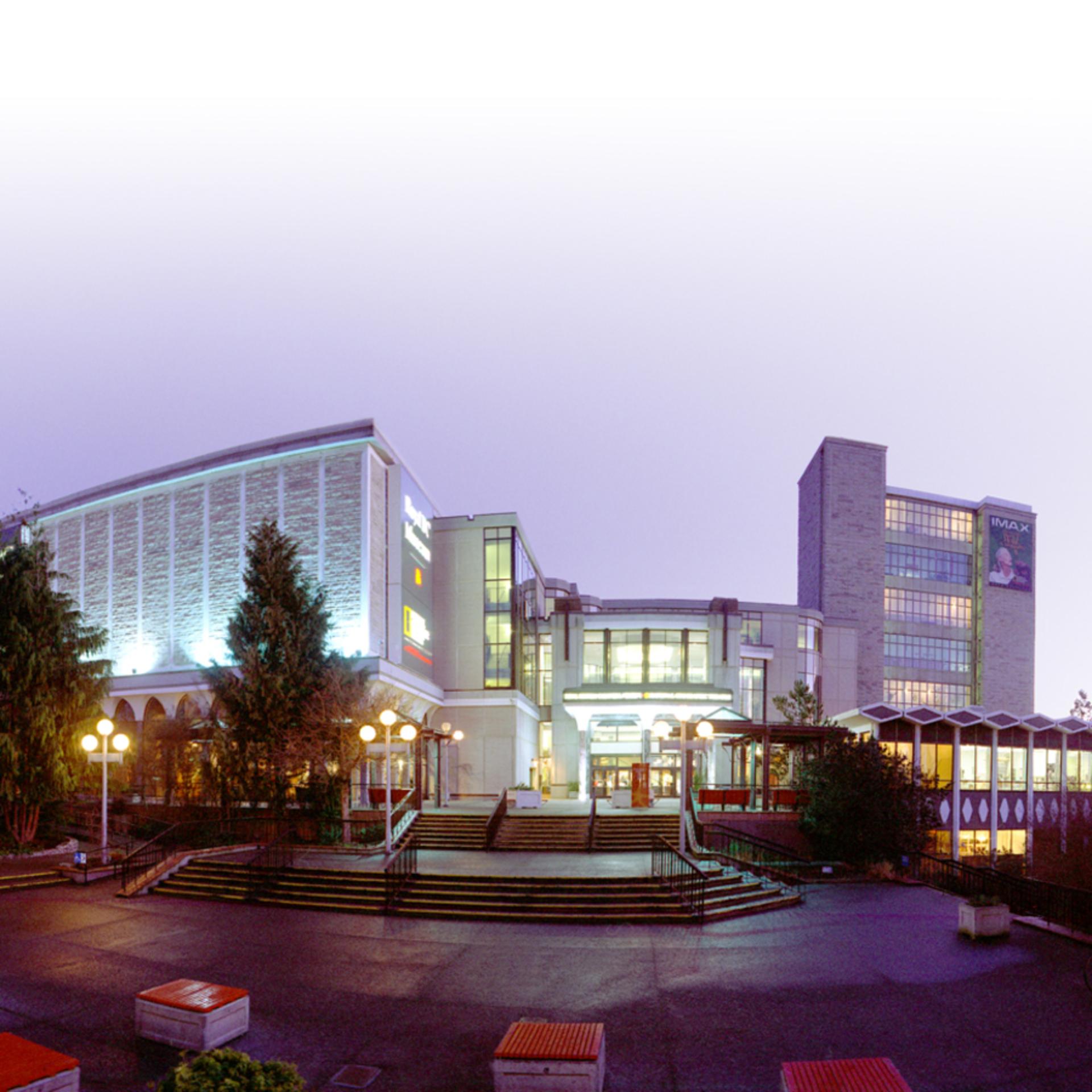 Do the Behind the Scenes Tour of the Royal BC Museum - credit: Royal BC Museum
Known for its superb collection of First Nations art, the Royal BC Museum focuses on natural and human history through a social and environmental lens, with 7 million artefacts, specimens, and documents on display. The approach is immersive, so you'll get to experience what it was like in Victoria in the 1920s or how it might've felt standing next to a hulking woolly mammoth. Learn about British Columbian royalty, like iconic painter Emily Carr, or watch an immersive IMAX movie.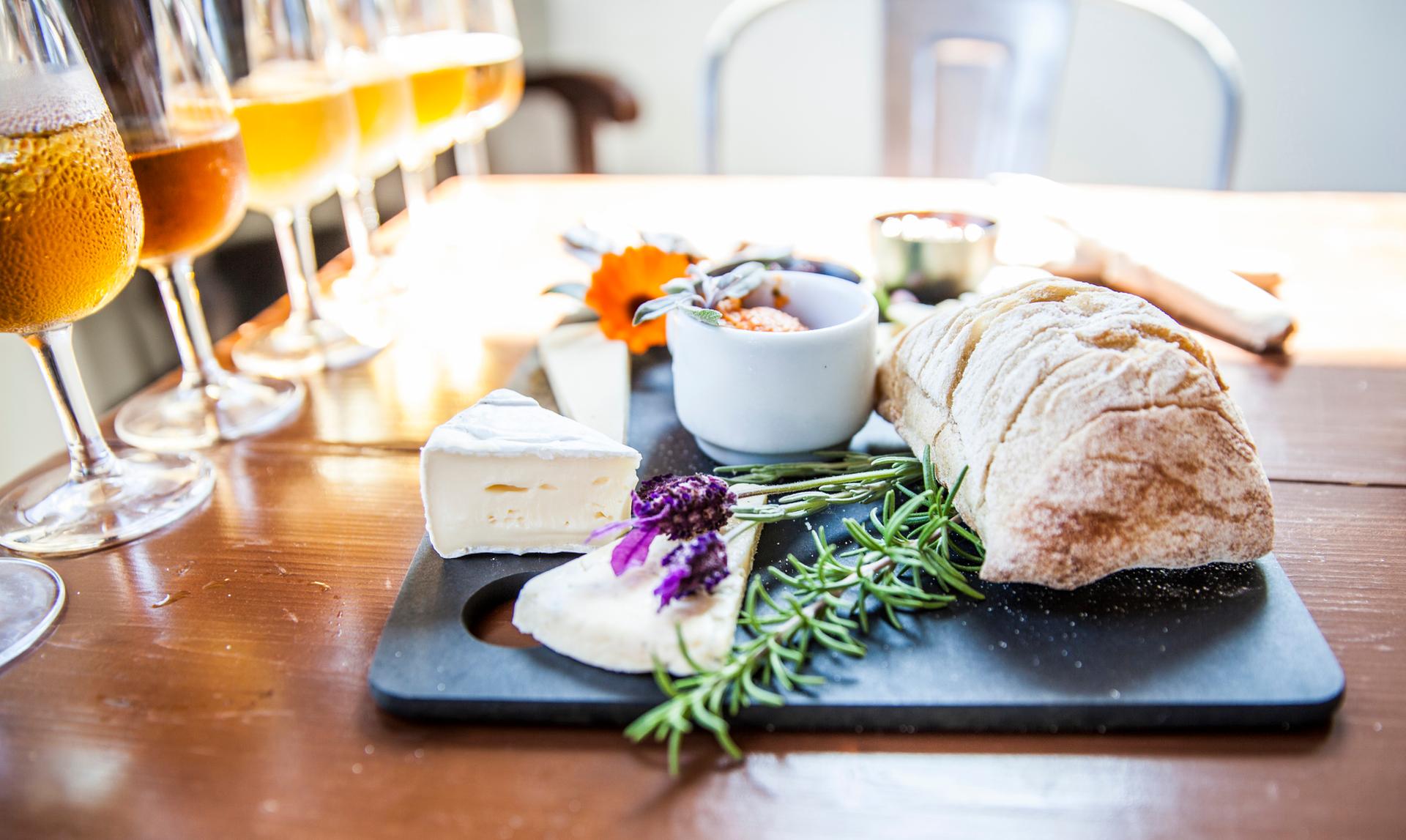 Sea Cider Farm & Ciderhouse - credit: Tourism Victoria/Alexia Foster
Victoria's rural Saanich Peninsula is locavore haven, dotted with rolling hills, green fields, farms, boutique wineries, and cideries. Bonus: Most spots out here are mom-'n-pop type operations devoted to organic, sustainable practices. The city celebrates its producers, proudly showcasing area suppliers and labels. Dine at a local favourite, taste some Vancouver Island wine or cider at the source, or pick up the catch of the day from the wharf near downtown. There's also the Victoria Public Market, which has it all under one roof.
The Spa at Brentwood Bay Resort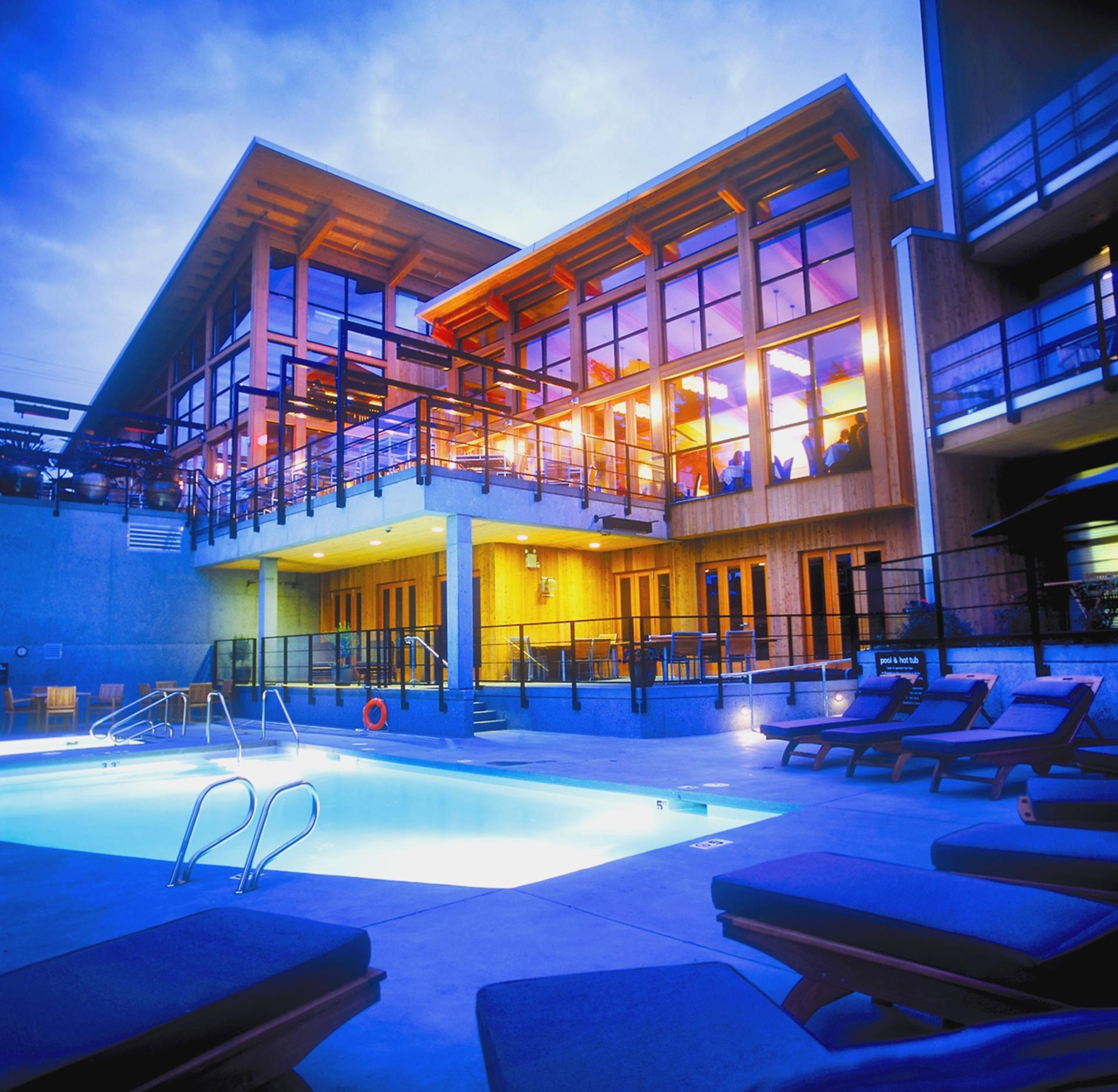 Brentwood Bay Resort and Spa - credit: Brentwood Bay Lodge
Add West Coast-style R&R to your itinerary. Not only is Brentwood Bay Resort and Spa stylishly perched in the trees overlooking the ocean, it's also home to a tranquil, full-service spa offering hot stone and traditional Thai massage, plus an outdoor hot tub and pool. Top rated by Cond? Nast Traveler and others, the resort leads acclaimed Pacific foraging and seafood eco tours and paddling adventure packages, too.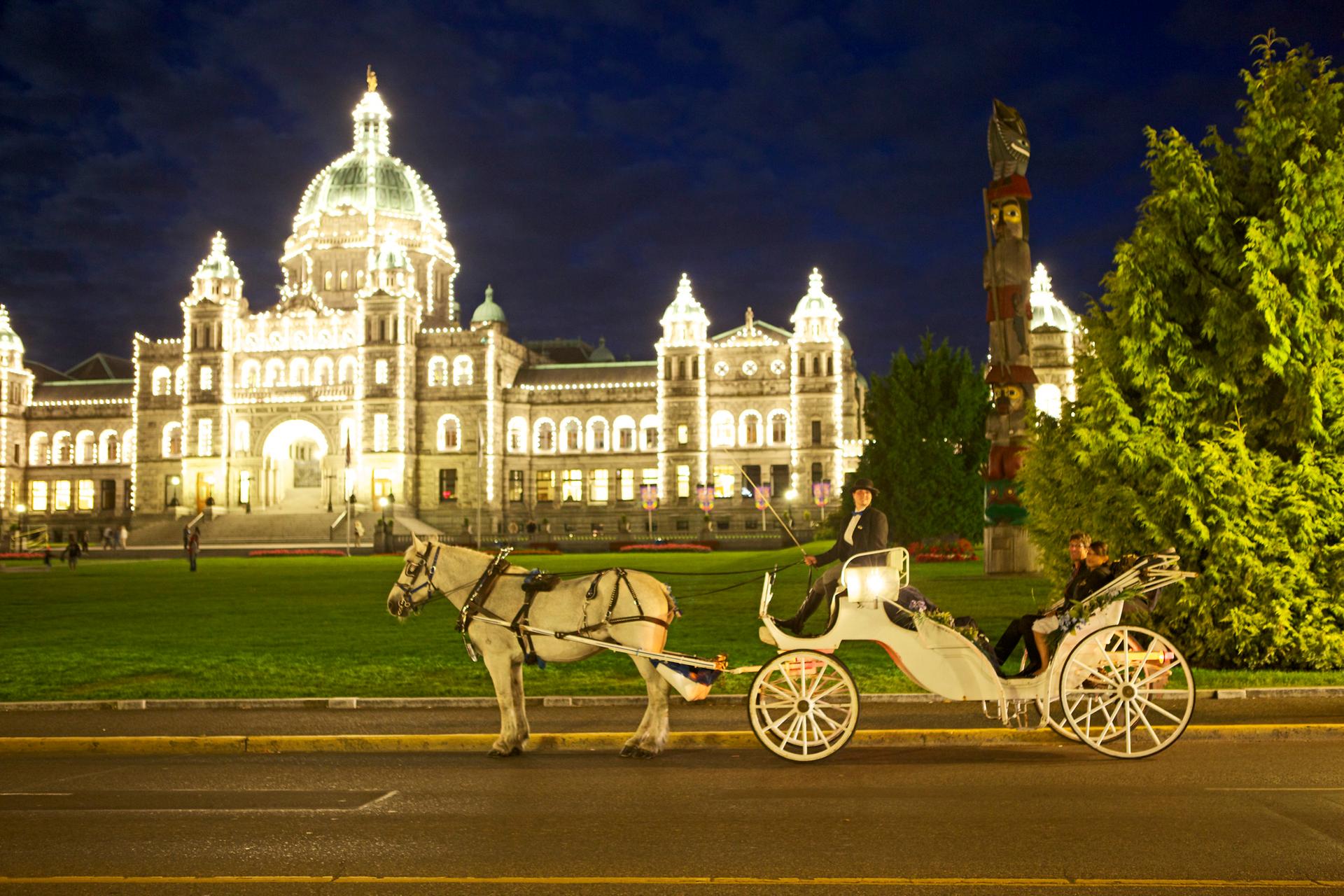 BC's Legislative Buildings illuminated at night
British Columbia's graceful Parliament Buildings are a signature Victoria landmark. Overlooking the harbour, the legislature is open year-round to the public including seven days a week in summertime. Take a guided tour to learn more about BC's provincial government or explore the buildings on your own. You can even dine there and rub elbows with VIPs or pick up a souvenir in the gift shop. The 45-minute tours are free.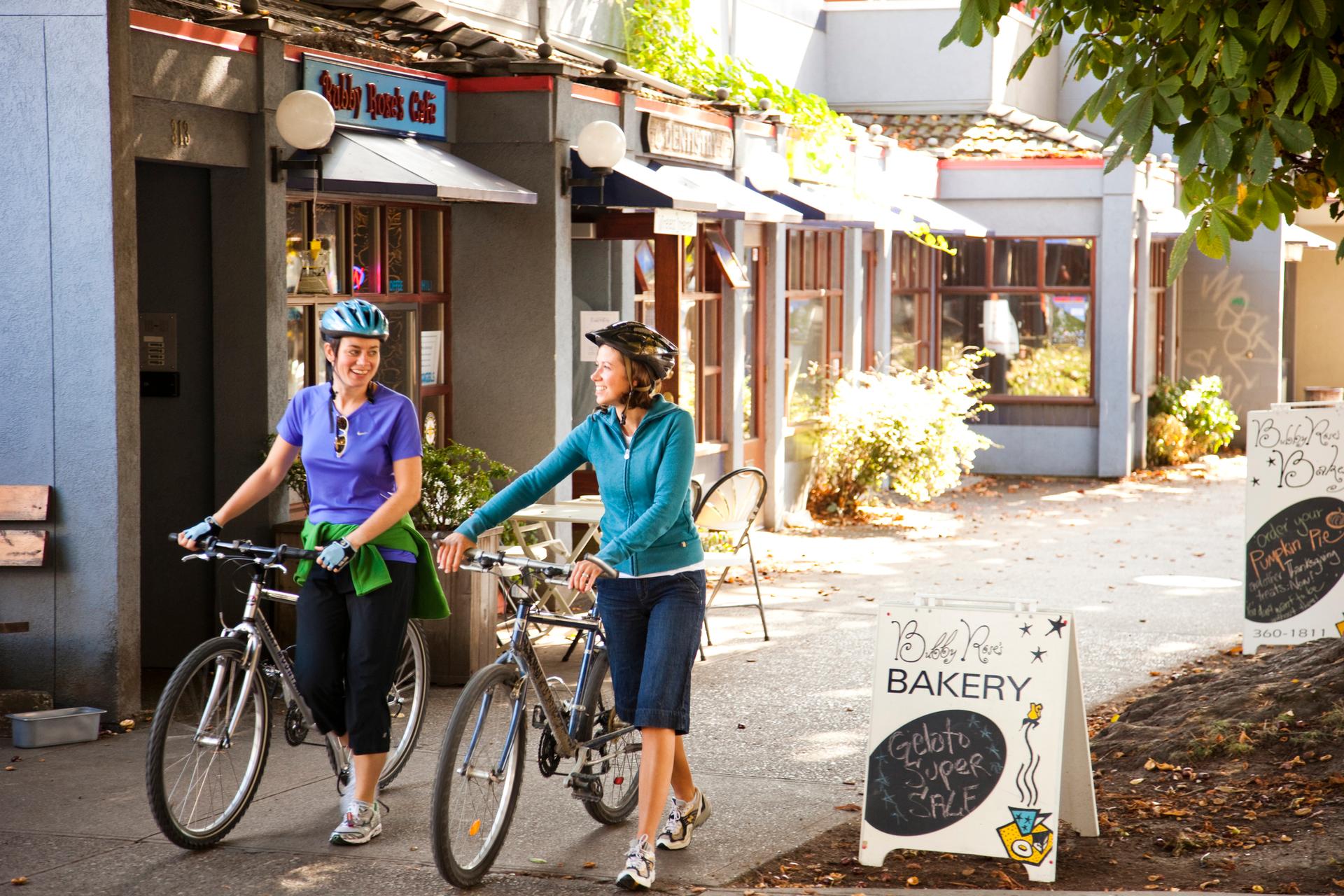 Cook Street Village
Charm? Victoria's got it in spades. Historical Cook Street Village, with its European feel, eclectic stores, coffee houses, gourmet grocers, clothing boutiques, Brit-style pubs, and creative eateries, is a good example. The Old World ambiance is leisurely, so you can take your time browsing the neighbourhood, which spans five blocks between Oscar and Leonard streets. You'll also want to shop Johnson Street, with its handsome heritage buildings and overflowing flower baskets, and Canada's oldest Chinatown. While you're at it, rent and ride bikes. Victoria is a fantastic cycling city.
Afternoon Tea at the Empress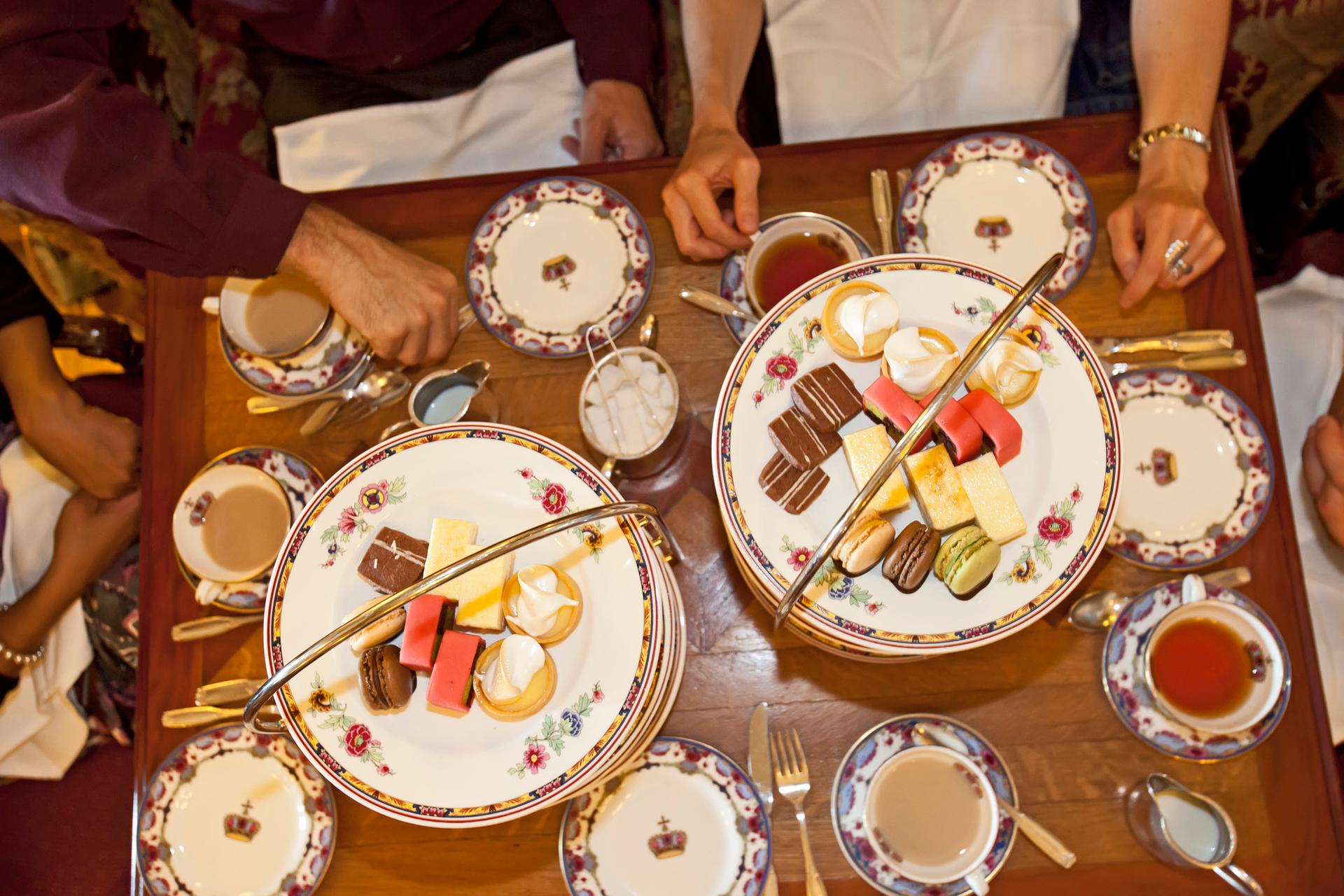 Tea and crumpets time at the Fairmont Empress Hotel
High tea in Victoria is a long and storied tradition. And it's especially great at the Fairmont Empress hotel, a stately brick Edwardian frequented by royalty, where traditional English afternoon tea is served in the elegant dining room. Skip breakfast so you can fit in all the pastries, finger sandwiches, and flaky scones with clotted cream and jam.