Toronto's top 10 attractions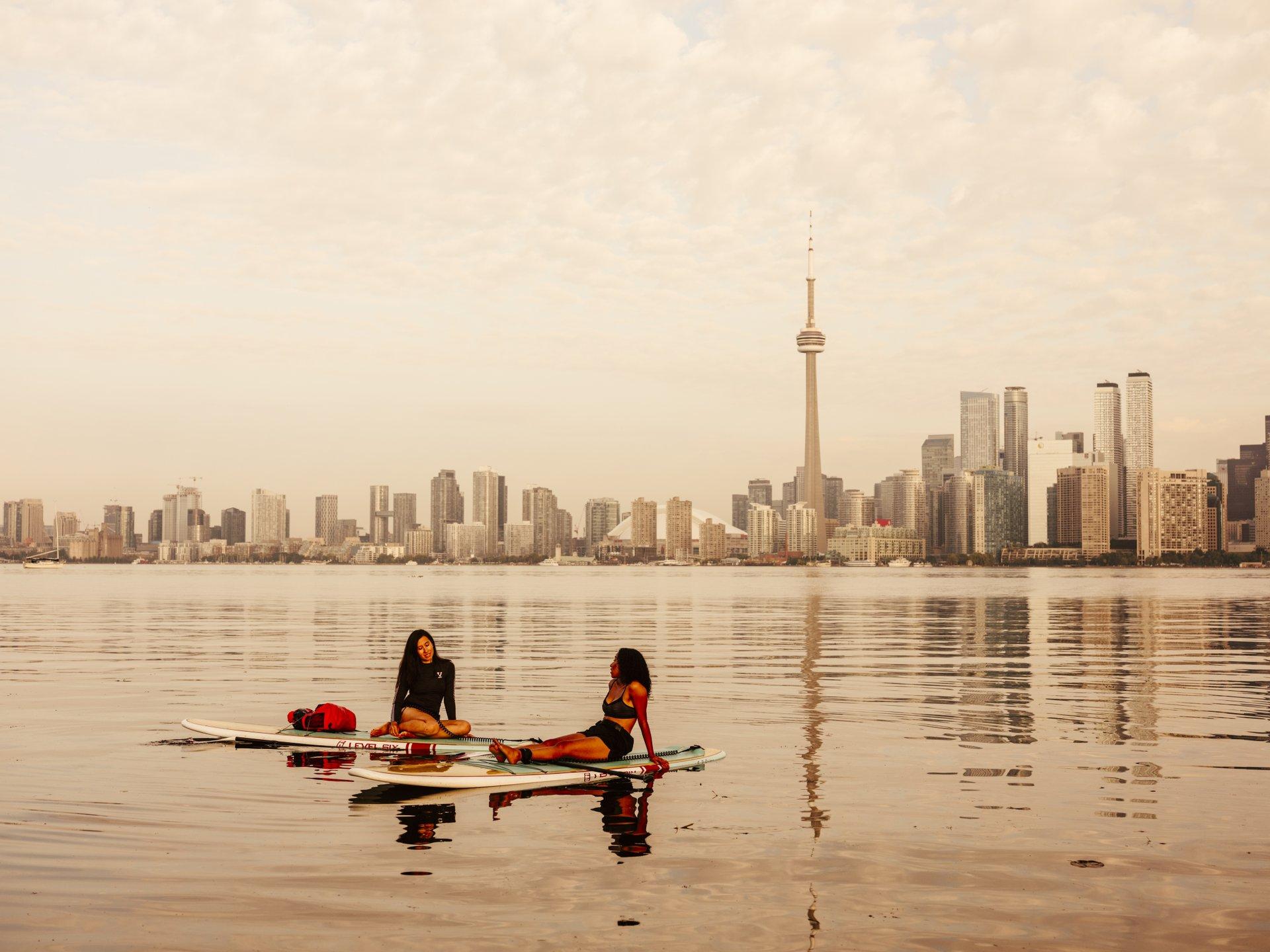 Toronto's motto isn't 'go big or go home,' but that's a good summary of their top attractions, which include the lofty CN Tower, the biggest indoor aquarium in Canada and the only full-sized castle in North America.
The CN Tower Edge Walk - Credit: CN Tower
CN Tower
One of Canada's greatest landmarks and one of the seven wonders of the modern world, the CN Tower has come to define the Toronto skyline. At 553 metres in height, this engineering wonder is hard to miss during any trip through the city and you don't want to miss it. Beyond being a very cool building you can take an elevator up to the revolving 360 Restaurant for world-class dining. Feeling a bit bold? Walk across the glass floor, only 2.5 inches thick, 113 storeys above the ground. Want an even bigger thrill? Travel up another 33 storeys to the Skypod lookout. Still not daring enough? Strap on a harness, head outside, and take a thrilling walk along the building's edge with nothing but air between you and the ground, in the not-for-the-faint-of-heart EdgeWalk experience. This adrenaline-inducing activity is actually the world's highest 'hands-free walk,' so you can brag about that one to your friends.
Royal Ontario Museum
Royal Ontario Museum
The Royal Ontario Museum is the biggest museum of world cultures and natural history in Canada. Located right in downtown Toronto, the striking main entrance to the museum, known as The Crystal and designed by Michael Lee Chin, will draw you in right away. Inside, the museum houses exhibits that run the gamut from dinosaurs to ancient Egypt to Canada's First Nations. It's hard to categorize the, oh, six million-or-so objects the museum has in its collections, but trust us, you'll be able to find something you really enjoy. As you walk from floor to floor, past the 25-metre totem pole, you'll encounter art, history, archeology, mineralogy, geology, paleontology, zoology, and elements of any other -ology you could probably imagine! With something new to discover every time you visit, the 100-year-old museum is a favorite of locals and tourists alike.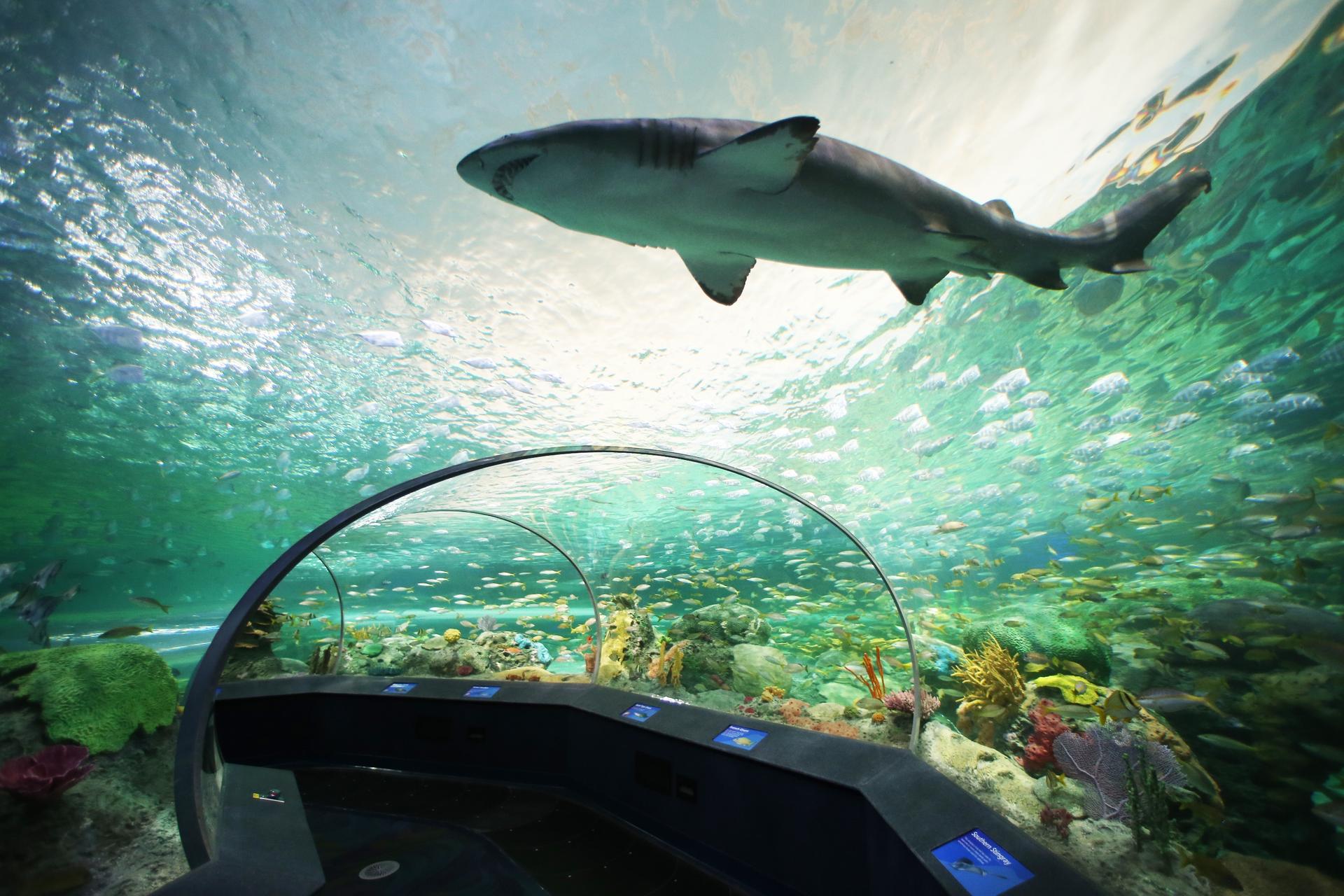 Ripley's Aquarium
Ripley's Aquarium of Canada
Do you like the idea of coming face to face with a shark, separated only by a pane of glass? The Ripley's Aquarium of Canada allows you to live that experience, while exposing you to another 16,000 marine animals hosted on site. It takes 5.7 million litres of water to host all of those animals, from southern stingrays, to 65-year-old giant lobsters, to giant pacific octopus, to nettle jellyfish. Explore life on the reef, walk in safety under a dangerous lagoon, stick your head in an underwater viewing bubble, or take in a stingray dive show. Open 365 days a year, you can always turn to the Ripley's Aquarium of Canada for an exciting day--whether it's an angelfish on Christmas Day, or a stingray on your birthday.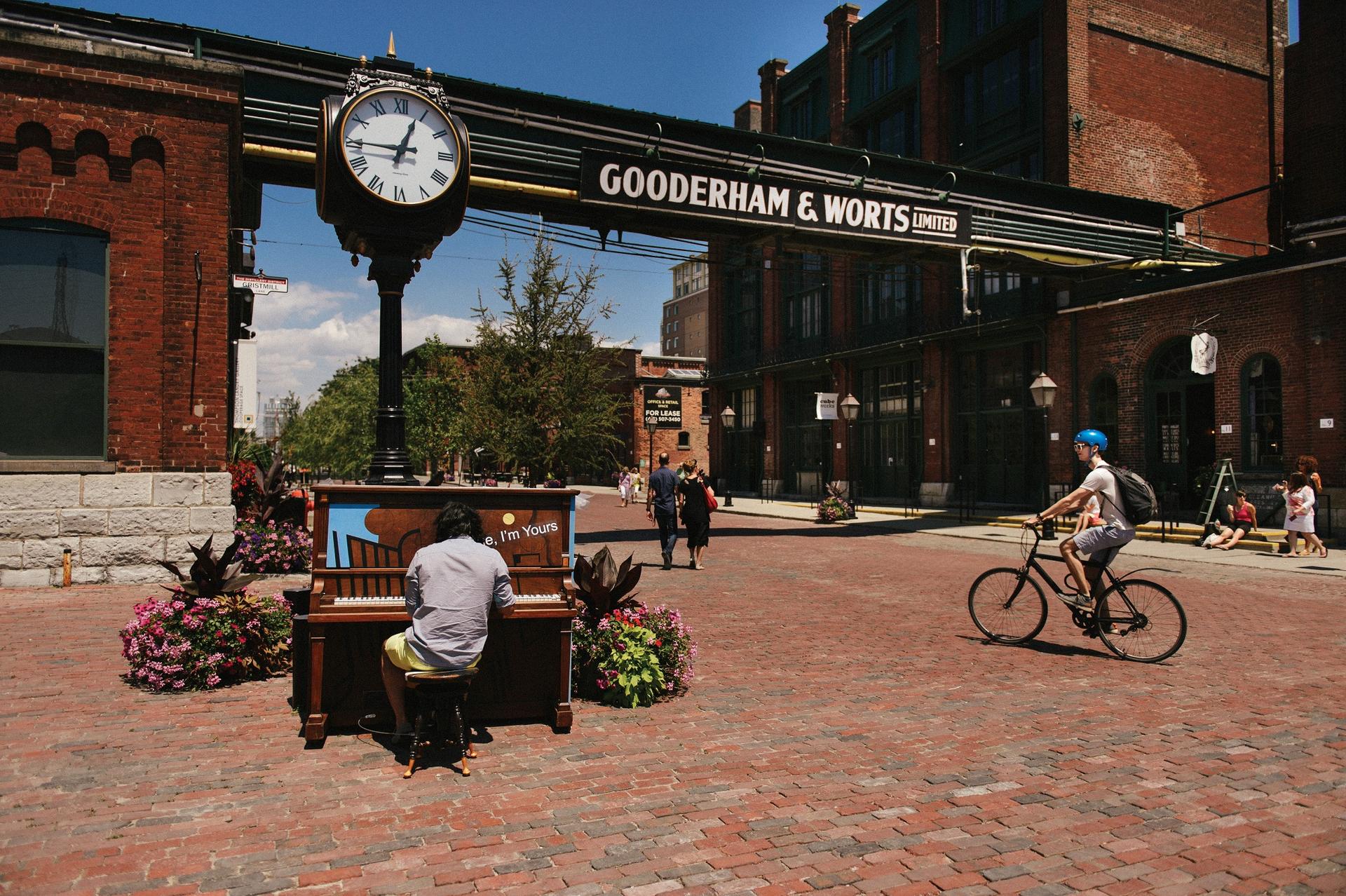 Distillery Historic District
Distillery Historic District
Restaurants, boutiques, arts, and entertainment are The Distillery Historic District's claim to fame. This pedestrian-only village features more than 40 heritage buildings that now house everything a modern traveller might enjoy. New fashion can be found in restored, Victorian-era buildings; culinary inventions are hidden behind weathered red brick walls; and art galleries and performance venues host events year-round, ensuring that the old neighbourhood is full of life. The sector gets its name from the Gooderham & Worts whiskey distillery, which used to occupy many of the buildings.
Art Gallery of Ontario - Credit: www.torontowide.com
The Art Gallery of Ontario
A remarkable 90,000 works of art live inside the walls of the Art Gallery of Ontario, one of the biggest and best art museums in North America. Observe the lauded work of Canada's 'Group of Seven' art collective, part of the largest collection of Canadian art in the world. Then travel the globe, from the African Art Gallery to the extensive European collection, and travel back in time, from the Renaissance and Baroque eras to the present day. Photography, sculpture, graphic art, installations; Rubens, Goya, Picasso and Rembrandt; the AGO covers it all. Even the building is a work of art. World-renowned architect and Toronto-born Frank Gehry, the man behind the Guggenheim Museum Bilbao, designed an expansion to the AGO in 2008 that has earned critical acclaim. If you love art, there's no better place in the city to be.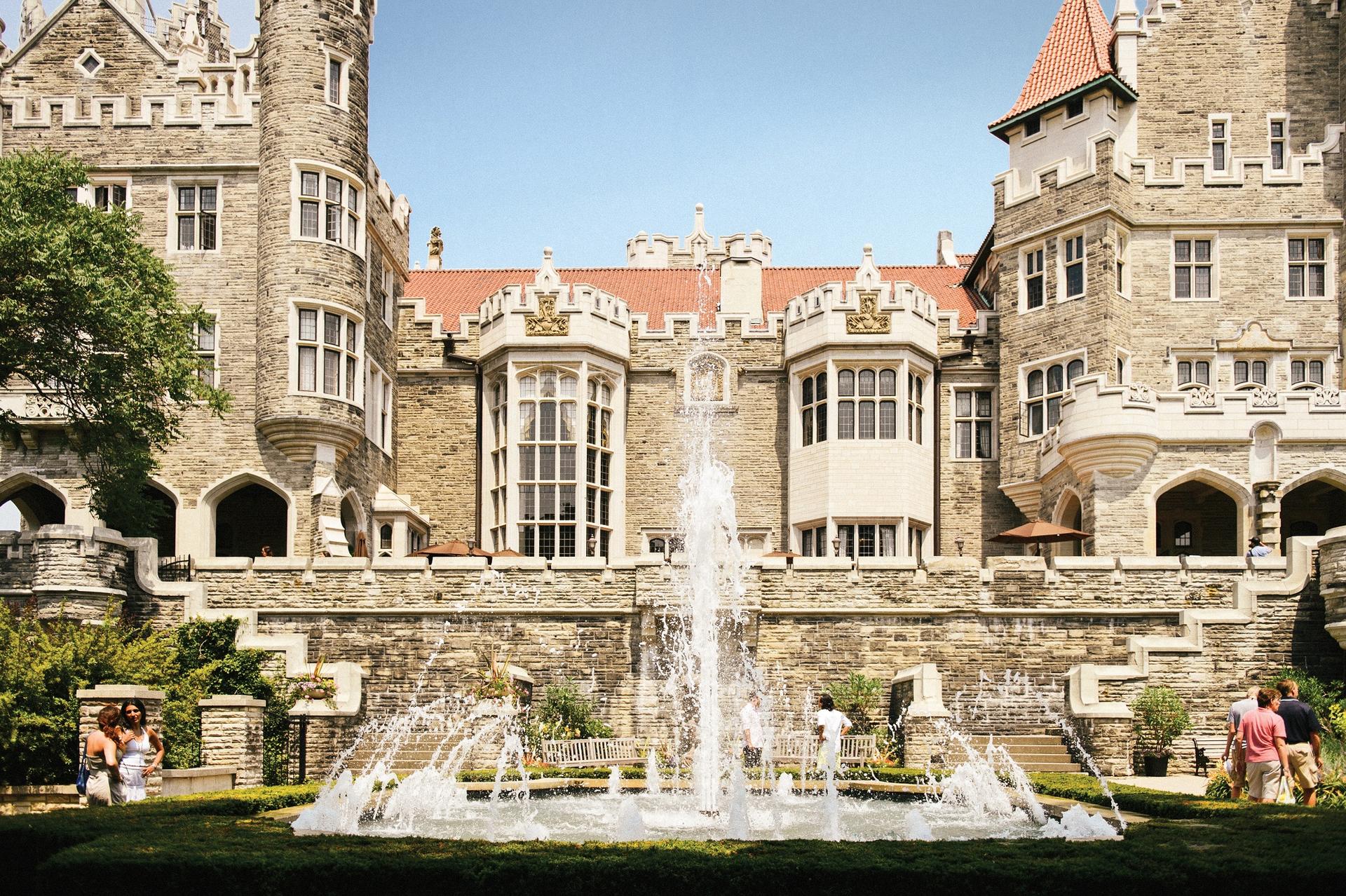 Casa Loma
Casa Loma
Believe it or not, the only full-sized castle in North America is actually located in Toronto. Casa Loma literally has everything you could want from a castle. There are turrets offering beautiful views of the city. There's a large library and nearly 100 rooms to explore. There are secret passageways to discover, including a 245-metre tunnel to the stables and carriage house, the latter of which features an exhibit of vintage cars from the early 1900's. Plus it has five acres of gardens full of beautiful flowers, sculptures and fountains. Plug in your headphones, listen to the digital audio guide, and roam around a castle in the city.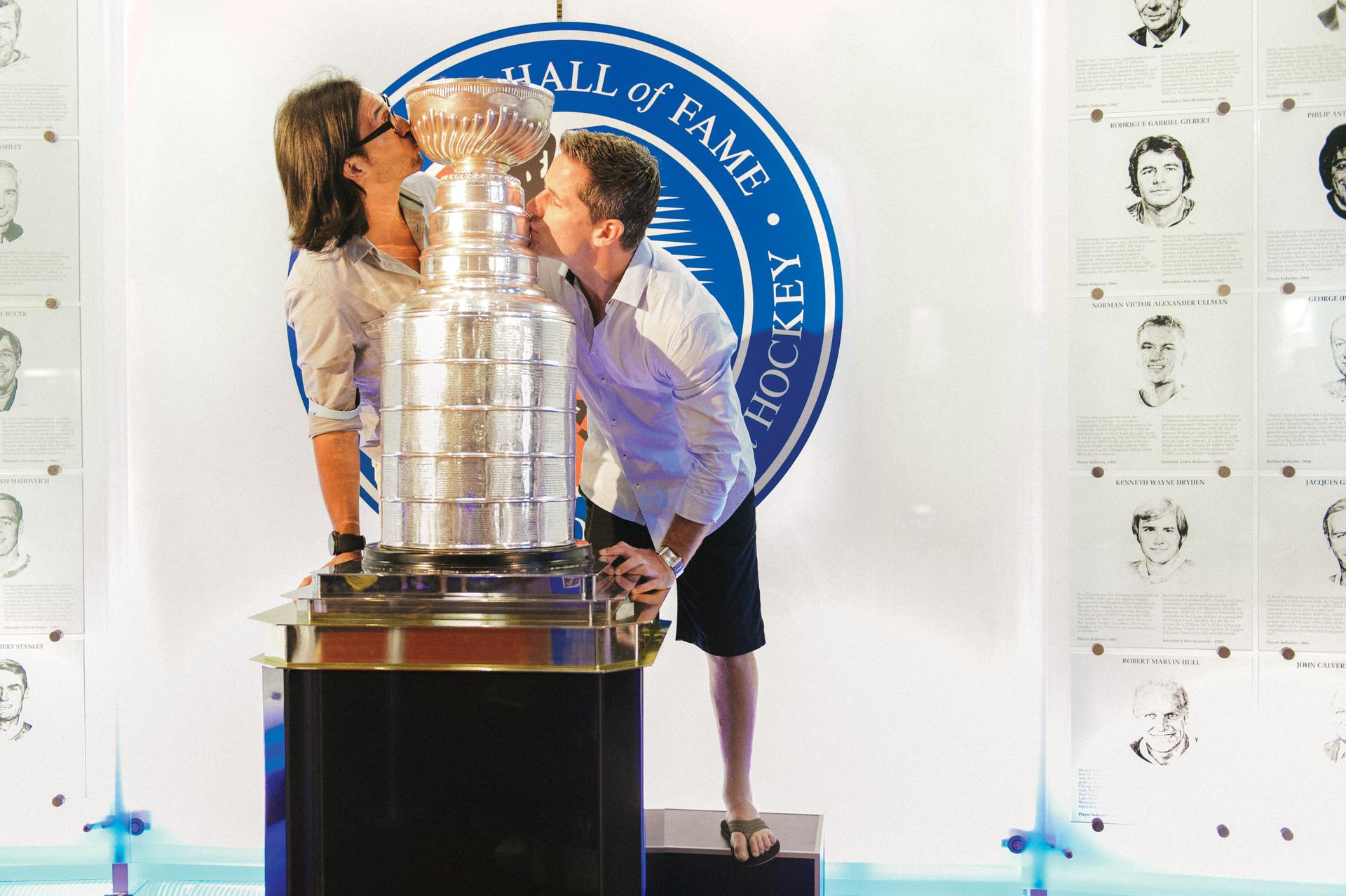 Hockey Hall of Fame
Hockey Hall of Fame
If the expression "when in Rome" were applied to Canada, it would probably have something to do with ice hockey. If you've never seen a game before, you may want to pay a visit to the Hockey Hall of Fame to get up to speed with Canada's favourite sport. Ice hockey is often used to define Canada and it's here on display, with 65,000 square feet filled to the brim with artifacts, mementos, and relics straight from the rink. Learn about the 388 members inducted into the Hall of Fame, and see the sticks, gloves, pucks, and even nets from some of the greatest games ever played. Test your shooting and goalie skills with state-of-the-art games, see if you could make it as a play-by-play commentator, and grab a seat in a replica NHL dressing room. And, most important of all, touch the actual Stanley Cup.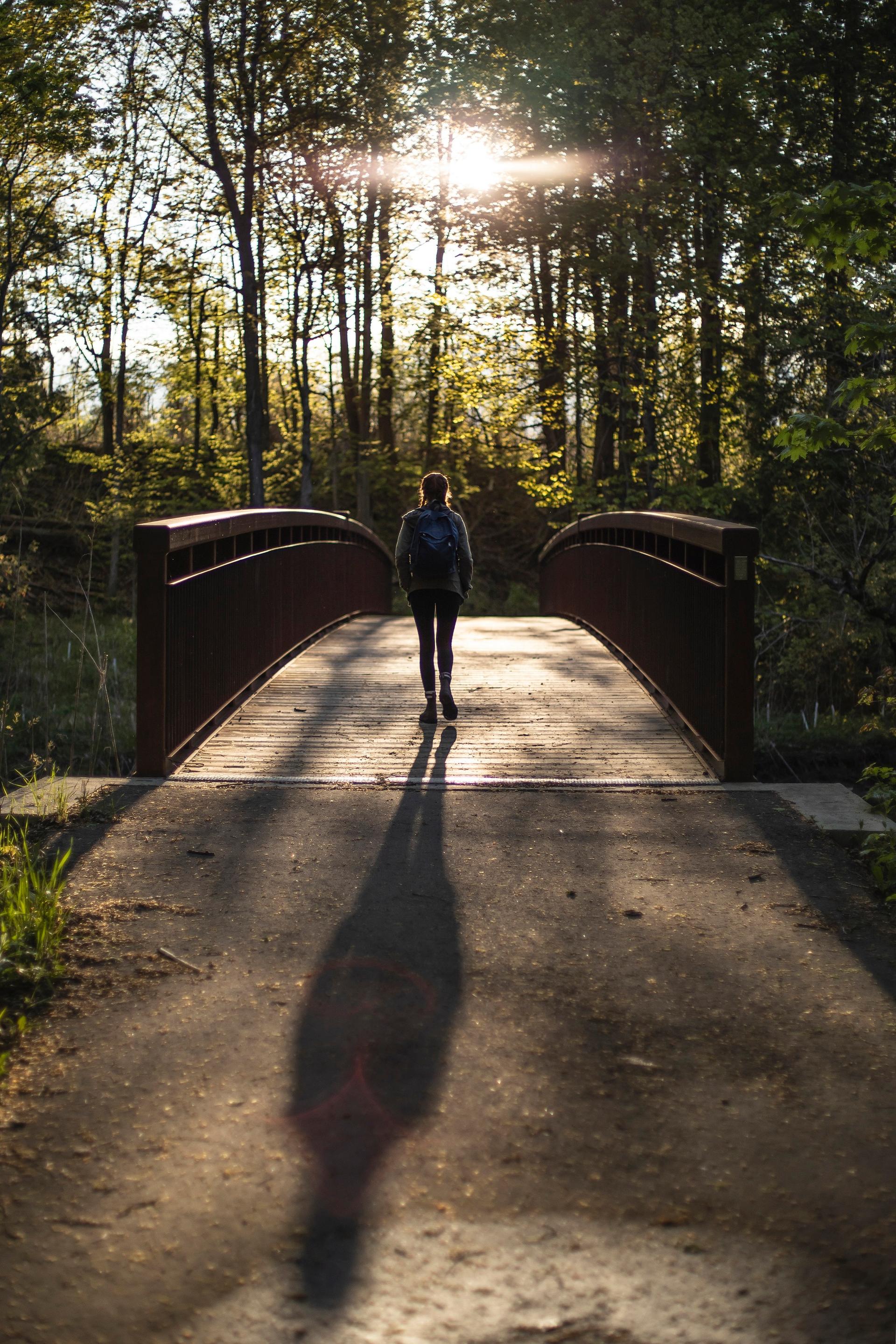 The Toronto International Film Festival - Credit: Torontowide.com
Rouge National Urban Park
Rouge National Park is Toronto's own slice of paradise and Canada's only urban National Park. It is an ecologically protected zone in the Greater Toronto area that straddles cities including Toronto, Markham, Pickering and the Township of Uxbrigde. At a total of 79.1 square km of land, Rouge National Park is an excellent day spent out of the city to reconnect with nature. The options are endless at Rouge, where you can find yourself cycling, hiking, swimming, kayaking, camping, and so much more.
Toronto Islands - Credit: Sebastian Spasic
The Toronto Islands
You only need to travel 10 minutes from the city of Toronto to enter a completely different world. Hop on a ferry and embark on a journey to the Toronto Islands, an attraction-filled destination where relaxation is the name of the game. There are no cars, so you're going to want to rent a bike or rollerblades to explore the chain of islands -- the three big ones being Centre, Ward's and Algonquin -- which are connected by a series of pathways and bridges. Along the water you'll find four beautiful beaches, while summer cottages from the 1920s and impressive English gardens are one of the main draws on land. A maze on the islands serves to test your wits, while the haunted lighthouse tests your courage. From picnics, to paddleboats, to ponies, the Toronto Islands offer a great contrast to the busy city while still enjoying the view of the skyline!
St. Lawrence Market
St. Lawrence Market
Right in the middle of Toronto's historic Old Town district you'll find one of the city's best foodie destinations: the St. Lawrence Market. The market has existed in some form since 1803, and though the complex has evolved, it still contains an authentic farmer's market -- the best in the world according to a 2012 National Geographic article -- complete with specialty foods and restaurants for every taste. Treat your senses, as you see, smell, and sample fresh produce and cheese in the very same place vendors have been selling it for over two centuries. All of that history can be discovered in a little more depth during a walking tour of the complex, which also houses venues for business and social events, and countless local artisans selling souvenirs, clothing, jewellery, and more. Check it out, from Tuesdays to Saturdays.
From CAD 779 per person
3 days / 2 nights
Enjoy fine dining and stunning views on this 2-night getaway to beautiful Gananoque. Known as the Gateway to the Thousand Islands, Gananoque offers visitors an unparalleled experience along the mighty St. Lawrence. Stay at a heritage inn and enjoy gourmet food, then see it all from above in a scenic helicopter tour of the Thousand Islands.
From CAD 4,045 per person
7 days / 6 nights
Sail between picturesque communities and get to know the magic of the magnificent St. Lawrence River on this 7-day small-ship cruise.

From CAD 2,013 per person (double occupancy)
9 days / 8 nights
Experience magnificent coastlines, landscapes, and villages. Visit landmarks in Toronto, Ottawa, Montreal and Quebec City.