The top 10 attractions in Ottawa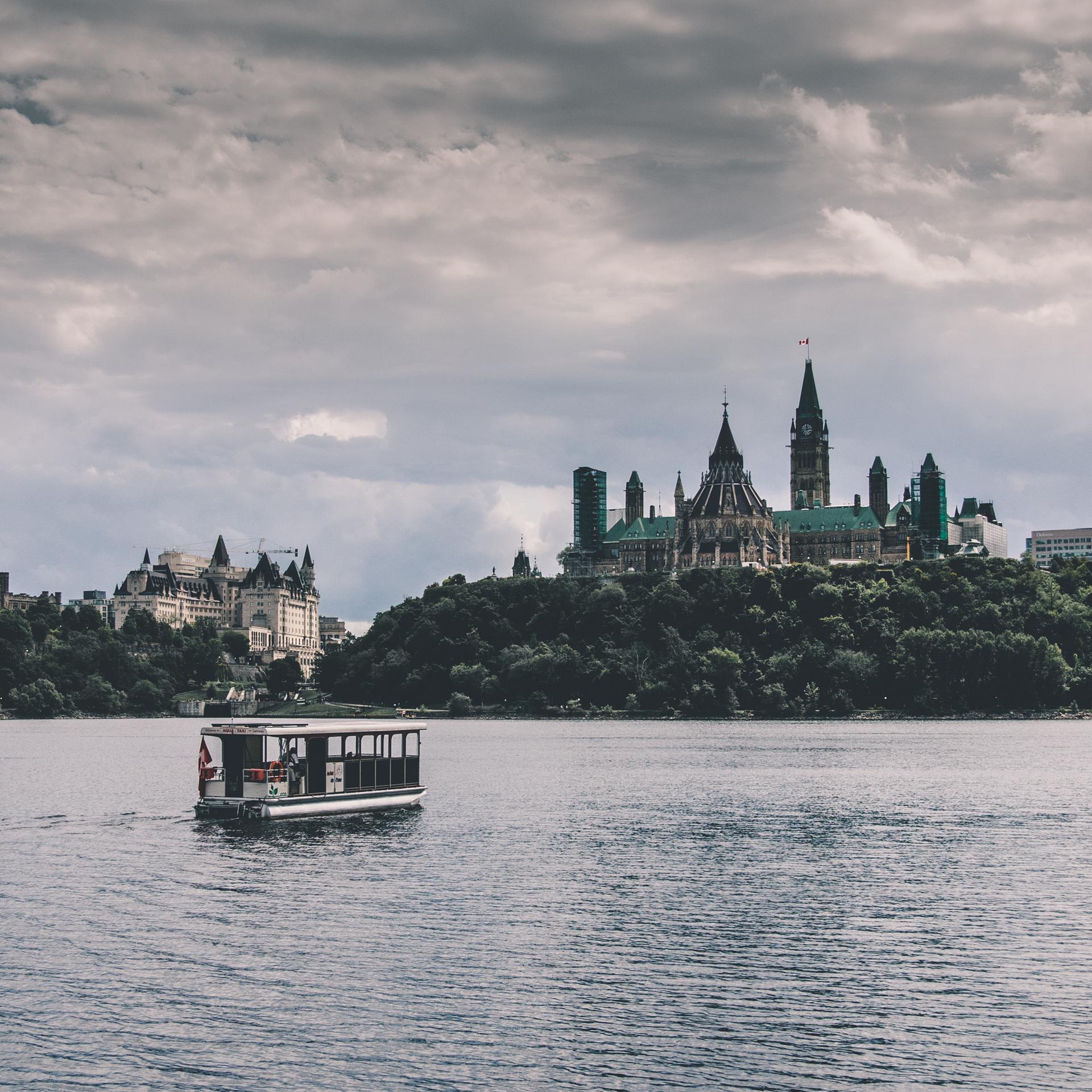 Like every good capital city, Ottawa is a place to learn and explore the history of Canada, but there's also room for some world-renowned urban and outdoor fun.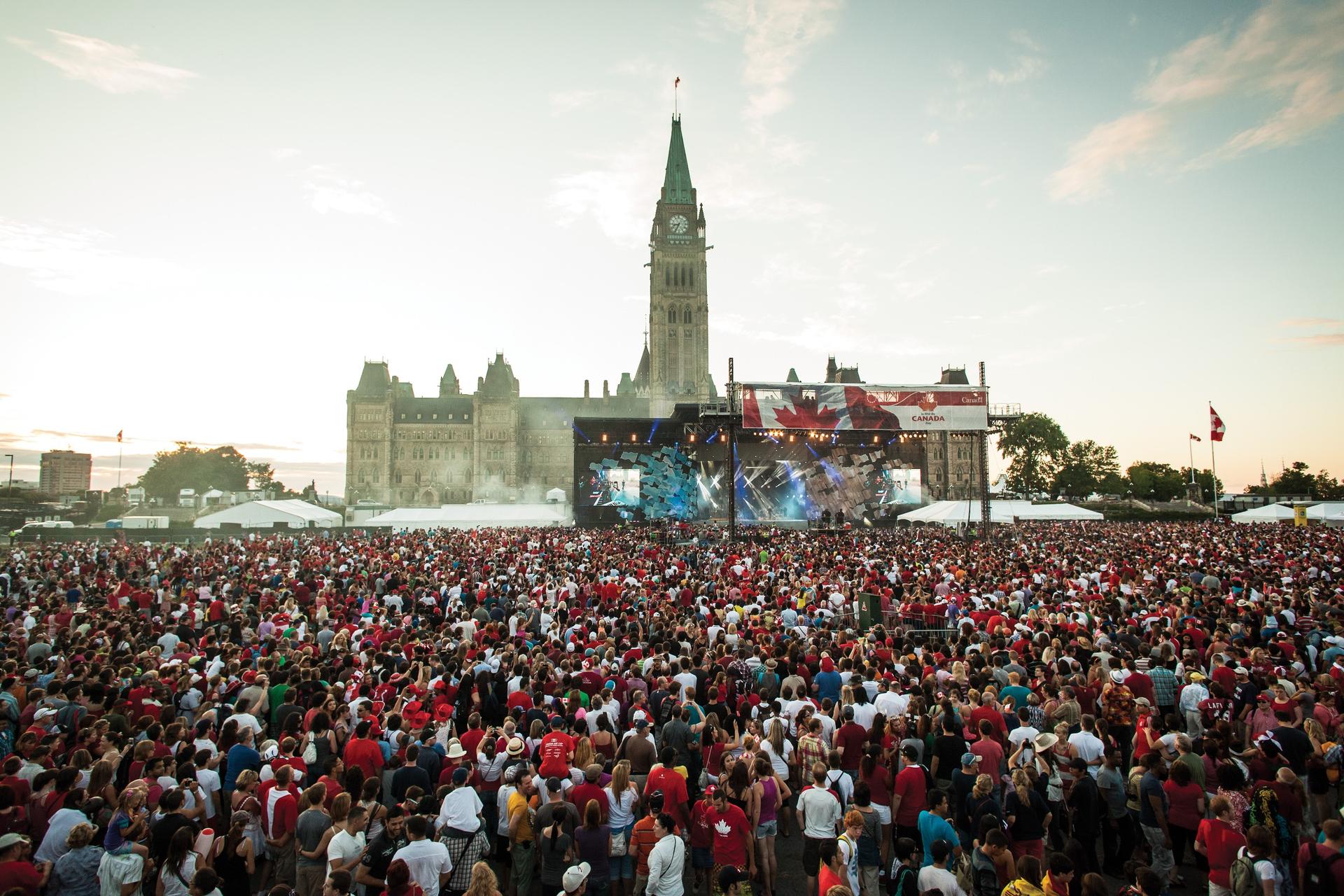 Parliament Hill on Canada Day
Parliament Hill
Canada's Parliament Hill isn't just home to the country's government; it's also a cultural and community hub whose activities are hosted in an incredible setting. You can, for example, do yoga on Parliament Hill. Every Wednesday at noon during the summer, hundreds of people flood the hill with mats and yoga leggings to stretch out in front of the iconic buildings. You can also take in the Sound and Light show, which for 30 minutes projects a beautiful, engaging story onto the Parliament Buildings themselves. And then there are the more traditional activities. Visit the historic Peace Tower for a 360-degree view of the city and take in the Changing of the Guard, before heading inside for a building tour.
The Canadian War Museum
Canadian War Museum
Sitting on the shore of the Ottawa River, it's hard to miss the Canadian War Museum. The museum's distinct building is largely flat, but shoots up 25m into the air along one side, like a waving hand calling you over. Once inside, you'll walk through exhibitions that cover Canada's involvement in conflicts throughout history. A vast collection of tanks, military vehicles, and guns fill the walls, allowing you to see and explore the equipment used by generations of brave men and women on the battlefield. Over 330 works of art and a number of unique touches--like a tall window that frames the Peace Tower on Parliament Hill--round out the experience, and help tell the stories that shaped what Canada is today.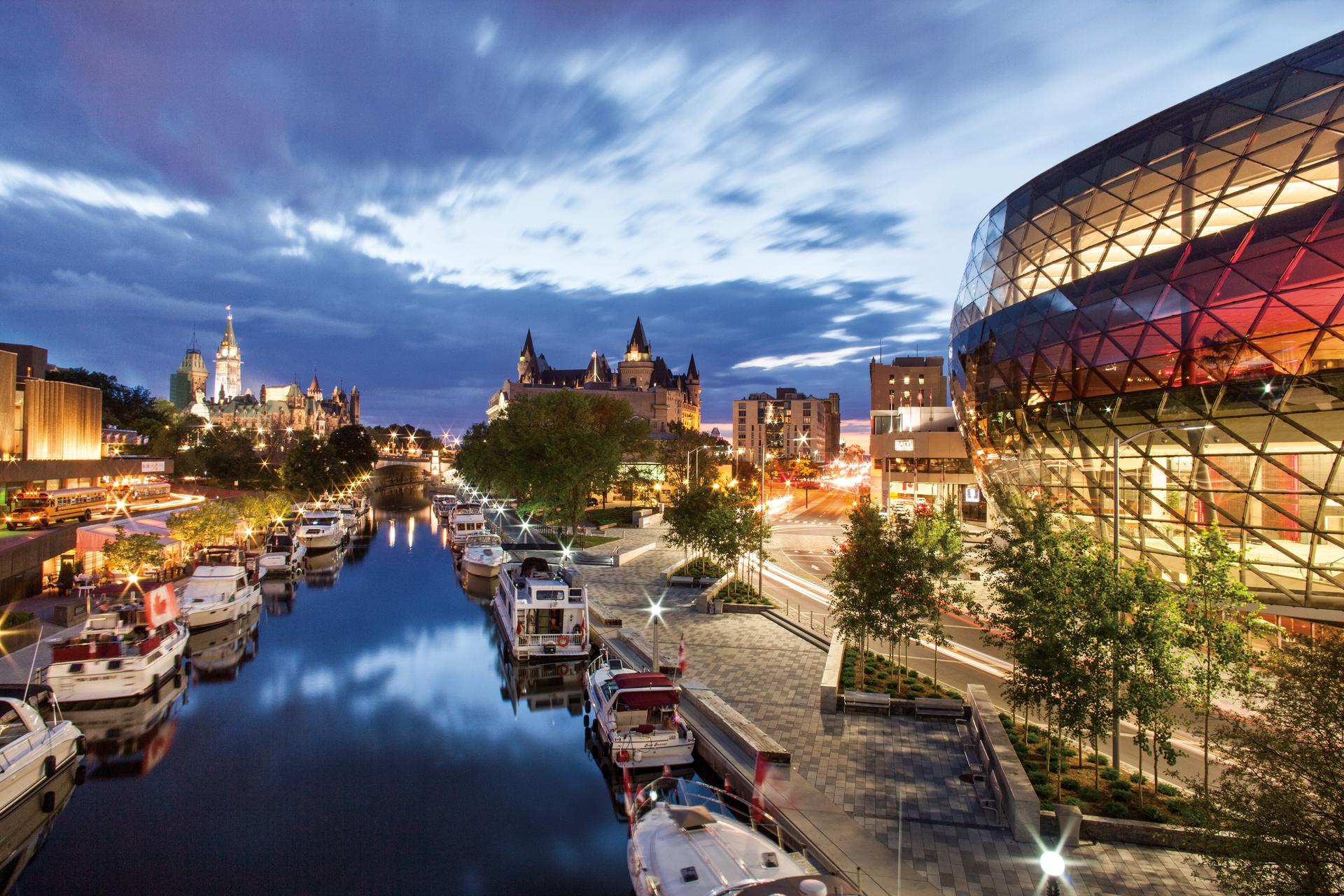 The Rideau Canal
Rideau Canal
Many people know the Rideau Canal as the world's largest naturally frozen skating rink (at 7.8 kilometres long). But the Canal is actually a year-round destination for outdoor entertainment. Yes, in the winter you can enjoy an ice skate along the frozen river, gliding your way through downtown Ottawa. But when the ice melts and it's t-shirt weather outside, you can also take a voyageur canoe down those same waters or enjoy them while on a relaxing boat cruise. You can also explore the canal by walking, running or cycling along its banks. So make a pit stop at the Rideau Canal no matter when you're in town.
National Gallery of Canada
National Gallery of Canada
The National Gallery of Canada seems to get a lot of attention thanks to a 10m spider statue that sits in front of the magnificent glass building. But once you get past your arachnophobia, the inside of the gallery is an incredible institution of all things art. Nearly 40,000 works cover everything from Inuit sculpture to the very latest in contemporary art. This means that, whether you're a curious soul with minimal art knowledge or you have a doctorate in art history hanging on your wall, the National Gallery of Canada has work you'll recognise, appreciate, and enjoy.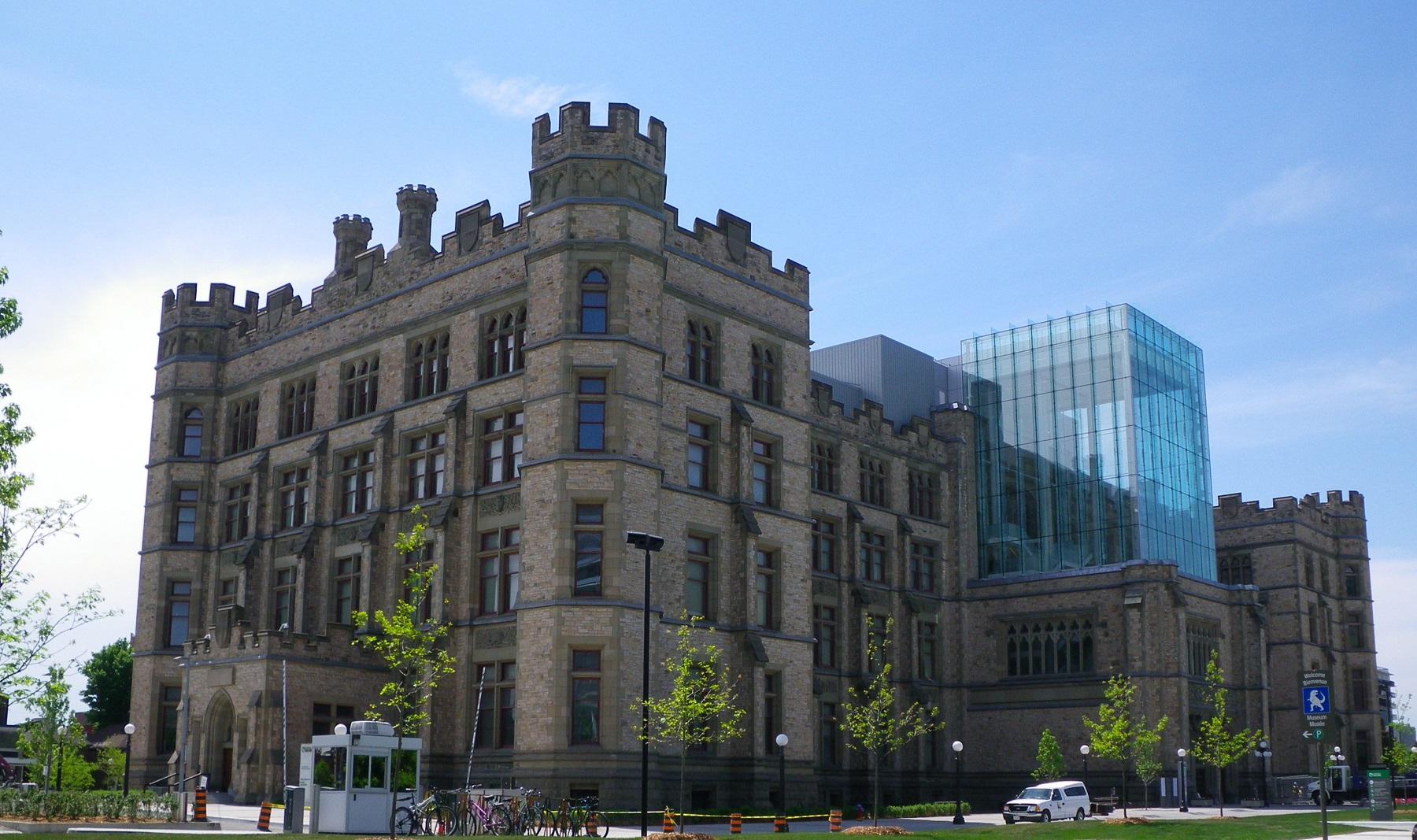 Canadian Museum of Nature
Canadian Museum of Nature
Would you like to spend an afternoon looking at dinosaur fossils? Or take a few hours to learn about the diversity of life in our oceans and lakes? Are you curious about how our planet came to be? Or about how birds, insects, and bears live their lives? An enthusiastic yes to any of these questions should put the Canadian Museum of Nature on your radar. The museum takes on the entire natural world in a handful of exhibits that will leave you wondering where the time went. And if you're after that one big draw, it's hard to describe just how impressive it is to see the entire skeleton of a blue whale--the biggest animal on earth--hanging over your head.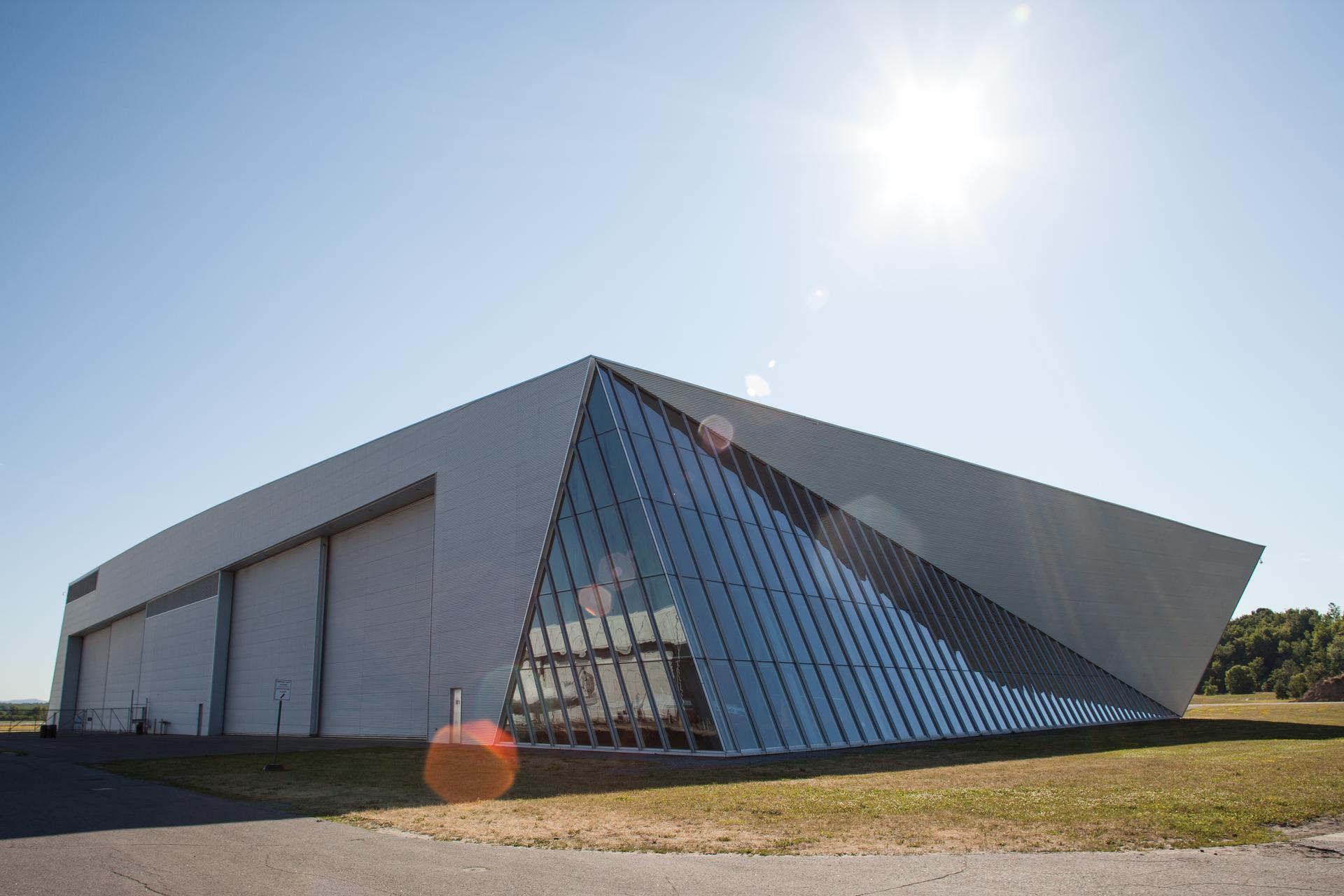 Canadian Aviation and Space Museum
Canada Aviation and Space Museum
Who among us hasn't thought at some point in our lives about what it would be like to be in space? At the Canadian Aviation and Space Museum, you can take one small step towards answering that question. Discover what life is like aboard the International Space Station from the astronauts who've lived there, and see what it's like to wear a space helmet and climb inside the station. Once you've lived that childhood dream, the rest of the museum holds 130 different military and civilian aircrafts that you can explore, as a well as a real, full-motion flight simulator. Come and enjoy all things air travel, without having to worry about your legroom.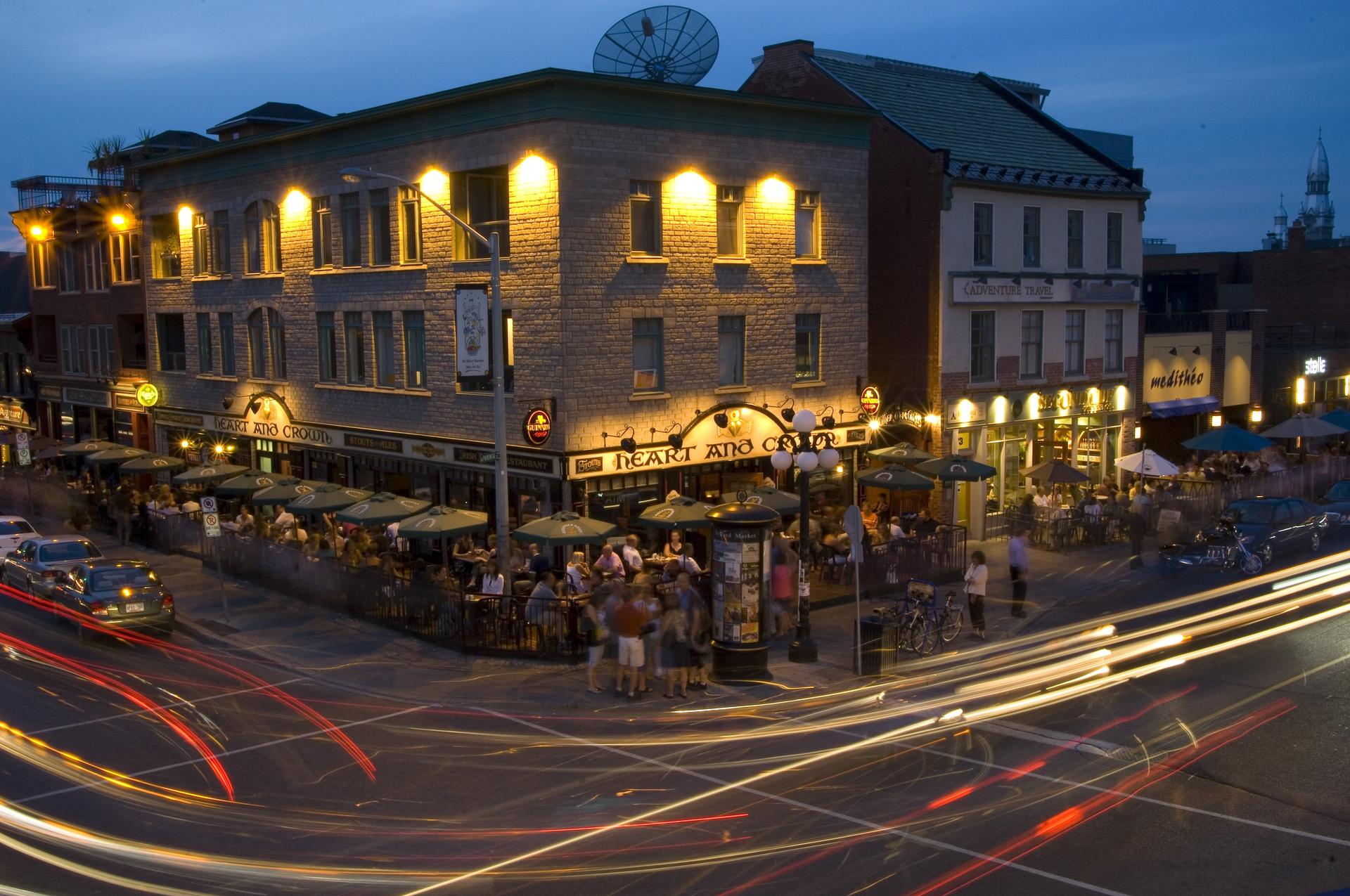 The ByWard Market neighborhood - Credit: Ottawa Tourism
ByWard Market Neighborhood
For nearly two centuries, farmers, and craft merchants have taken to the ByWard Market to share the fruits (literal and metaphorical) of their labour. What was once a simple market has turned into a hub of food, shopping, and entertainment. Over 260 stands fill the market, while more than 500 businesses call the surrounding neighbourhood home. On any given visit you might stumble across a great spot for your next brunch, a quirky boutique full of gift inspiration, or an up-and-coming local band drawing in a crowd. Close to Parliament Hill, the ByWard Market Neighbourhood is always alive with activity, morning and night. Make sure you stop by.
Canadian Museum of History - Credit: Ottawa Tourism
Canadian Museum of History
Though not technically in Ottawa, the Canadian Museum of History is minutes away, across the river in Gatineau. One of the country's oldest museums, dating back to 1856, it also happens to be the most-visited in Canada, with 1.2 million annual visitors. So why do so many people stop by? The museum's four million items trace the history of Canada, and the world, starting 20,000 years ago. In the Grand Hall, discover the story, culture, and beliefs of Canada's Pacific First Nations, in a beautiful setting overlooking the Ottawa River and Parliament Hill. Look up at spectacular totem poles alongside Native houses, before moving into the First People's Hall for more insights into Canada's Aboriginal roots. Make sure you see what travelling exhibits are on display, and swing by the CIN?+ theatre for a movie.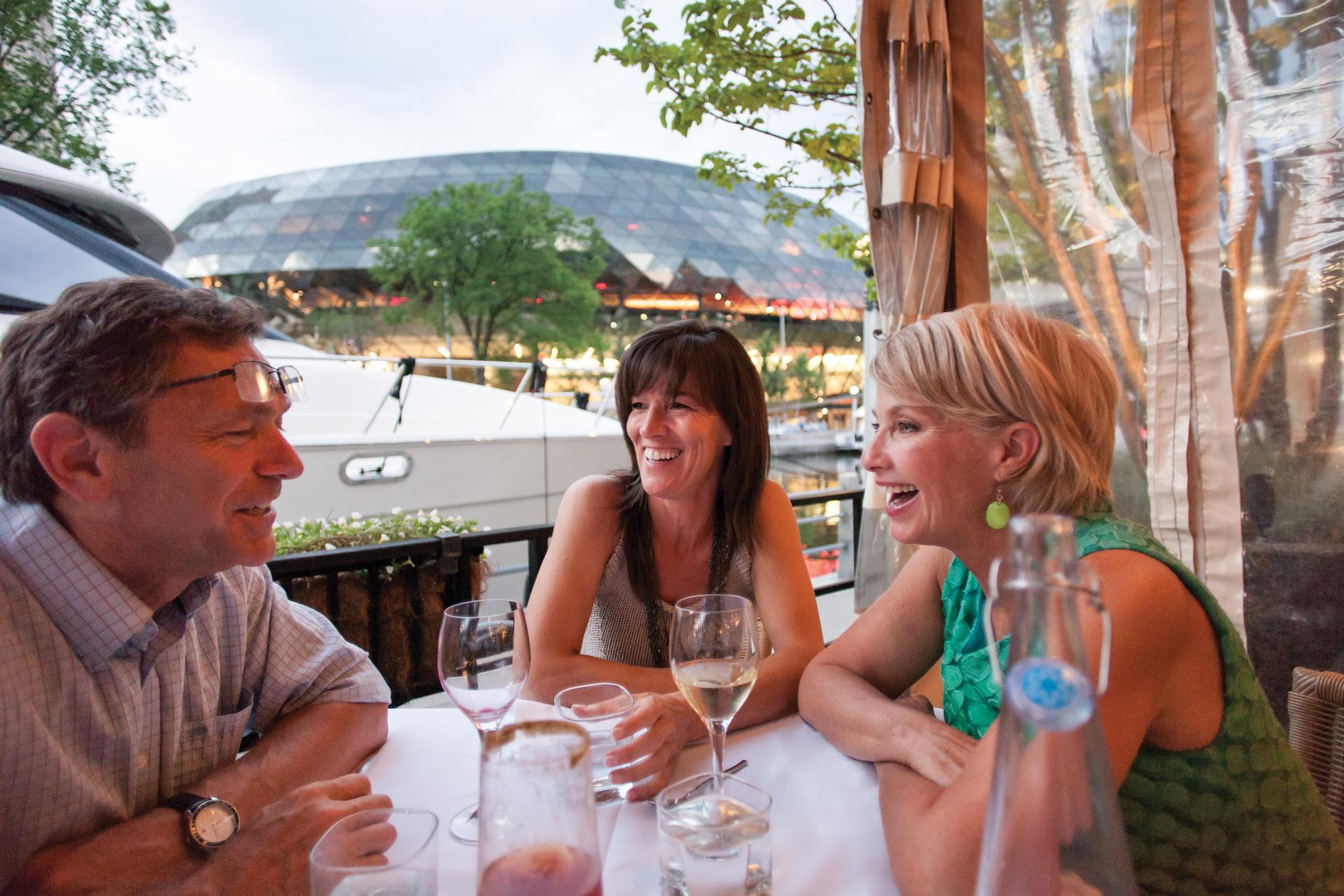 National Arts Centre
The National Arts Centre
The National Arts Centre is one of the largest and most popular performing arts venues in Canada, hosting an impressive 600 performances each year. The four stages are regularly home to popular touring shows, international talents, and many of the best performers that Canada has to offer. Whether you're into dance, theatre or music, you'll be able to find a show that you're interested in no matter when you're visiting. So come, take in a touring ballet, enjoy the house orchestra, or get a taste of home and watch a world-class English theatre performance.
Chateau Laurier - Credit: Ottawa Tourism
Haunted Walks Ottawa
This is not your typical walking tour. When you go on a Haunted Walk of Ottawa, you're going to put your courage through the wringer and see what comes out the other side. Several different 90-minute walks lead you to some of the most haunted buildings in the city. These include a jail-turned-hostel that was the site of the last public hanging in Canada, and the historic Fairmont Ch?teau Laurier, where people have reported seeing objects randomly move across rooms. Ghost stories, anecdotes from the city's darker past, and a little bit of history are mixed together for an entertaining night. Follow your tour guide's lantern, and do your best not to get left behind.