Secret season: where snow meets sun in Whistler, BC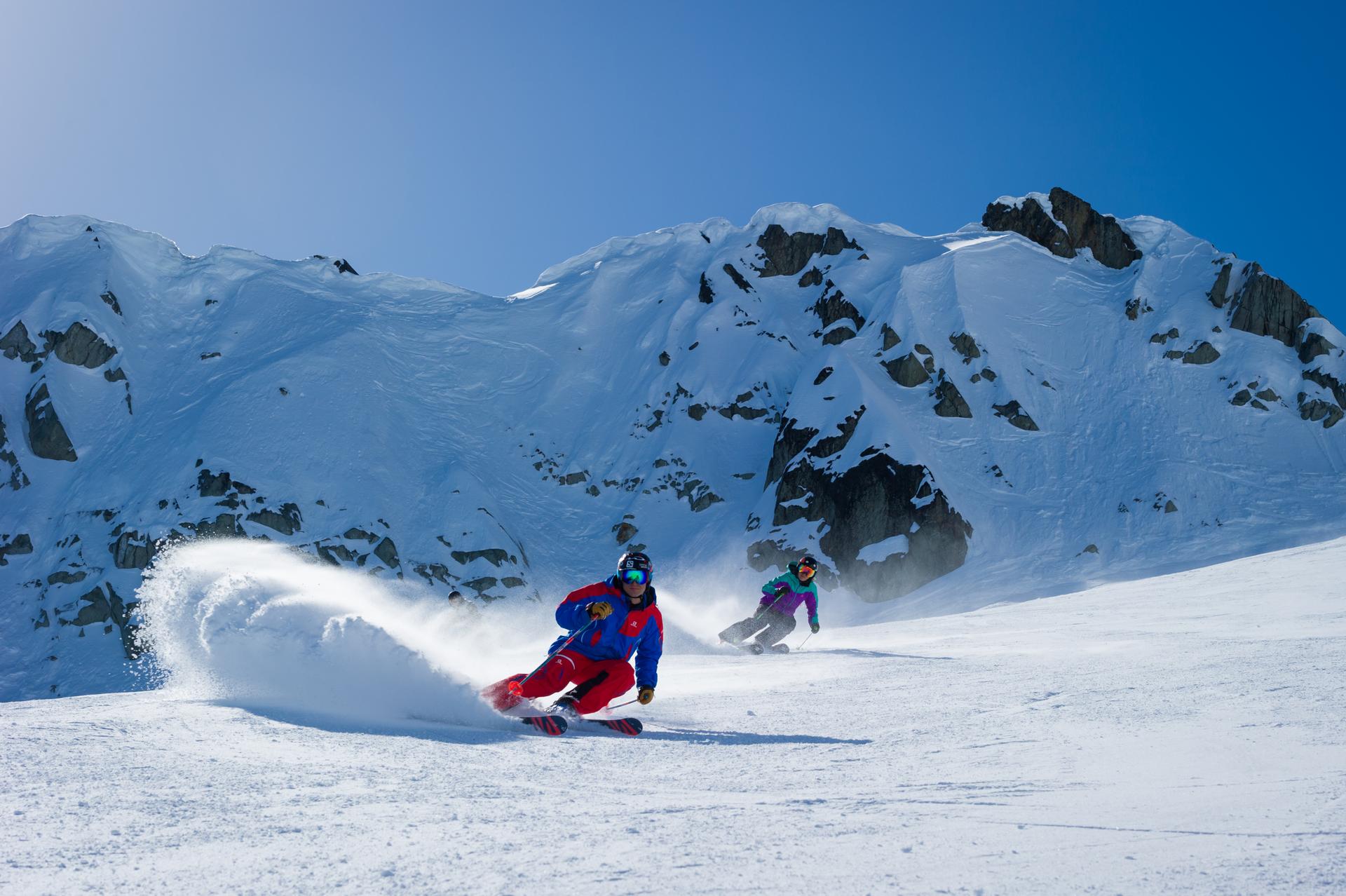 For lots of travellers, winter is king in Whistler. But spring is just as good (maybe better!) for skiing and snowboarding and there's still the same vibe in the village, but with a bit more room. Do as the locals do and discover what makes spring in Whistler great.
Stay out a little later
Stay out a little later with your apr?s agenda during the spring slope season. Because of the weather, the the snow on the runs is better later in the day. This means you can check out Whistler's famed nightlife, and still get a full day of skiing or snowboarding in the next day. Added bonus: The lifts are open later into the afternoon as the days are longer. Skiing and sleeping in, that's a perfect vacation.
Bask in the perfect weather
In the spring, you'll be on the hill in sunglasses and a tank top -- no frozen toes here! March and April and unique in Whistler in that there is still snow alongside sunnier days. This weather is ideal for any type of activity you choose, whether it be a stroll through Whistler Village or a day shredding double blacks.
Get wrapped up in epic events
Renowned for nightlife, concerts, and festivals, Whistler knows how to do big events. Each April, Whistler Ski and Snowboard Festival (WSSF) shakes up the village with six days of adrenaline and party-filled fun. What can you look forward to? A complete celebration of all aspects of mountain culture including sports, music, and arts coming together. There will be music and DJs, ski races (like the thigh-burning Saudan Couloir), big air competitions, the Olympus 72 Hour Filmmaker Showdown, and more. For more inspiration, check out these popular event listings.
Have fun on and off the hill
Though spring skiing is definitely high on the list, there are a ton of other ways to spend the sunny days in Whistler. Dig into some culture in and around the Village. Discover Indigenous culture and Canadian artwork at the Audain Art Museum (the building is also a work of art in and of itself); make cedar bracelets and explore the area's history at the Squamish Lil'wat Cultural Centre; or take it all in on an history or art tour, guided or self-guided.
Discover adventures abound
Beyond the hills, Whistler is home to a ton of adventure. Depending on the snow, you could spend a day snowshoeing or cross country skiing. Year-round, you can visit the Whistler Sliding Centre, and until April 1 each year, you can give bobsleigh and skeleton a try. Ziplining through the trees is a local favourite and offers adrenaline rushes all year long. It's also the perfect activity to do before retiring to the hot pools and saunas at Scandinave Spa.
Enjoy the village, especially the patios
Quaint and European-feeling, Whistler Village is at the heart of it all. In the spring, it's a great place to spend a day nibbling (there are a ton of great restaurants and bakeries), shopping, and meeting locals. Our suggestion is to find a patio (here are some of the top picks)  and spend a day catching some rays. Order an inventive drink, dine on local snacks, and take in the warm and cheerful buzz.
Whistler is truly a getaway. In the spring, it mixes long days with outdoor adventure, and of course, warmer weather. Head up the mountain and see what all the hype is about.