Digging for dinos in the Canadian Badlands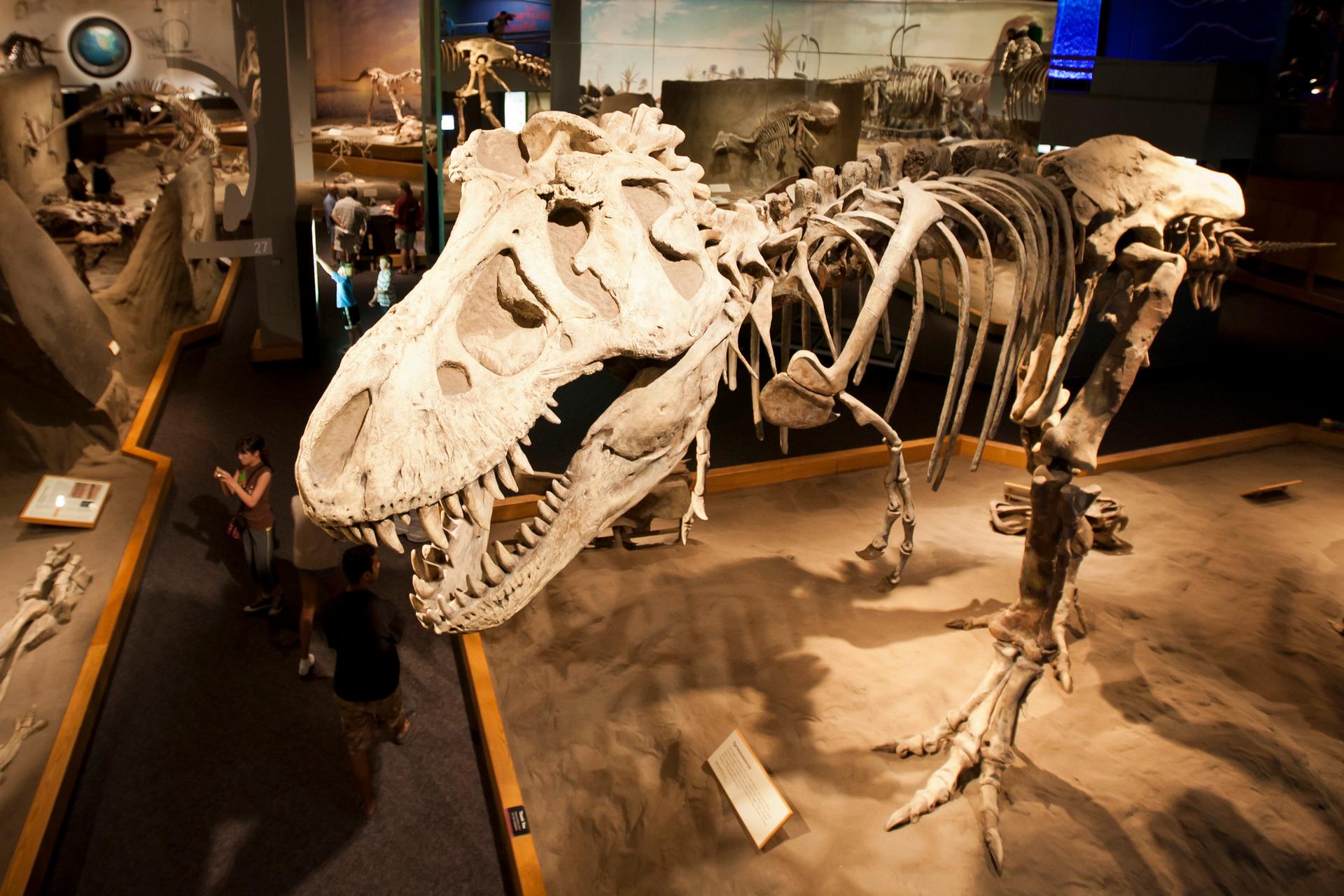 This post was originally published on the Travel Alberta website.
My husband is a dinosaur fanatic. When we discuss holiday plans, his first suggestion is always the Canadian Badlands. This summer I decided to channel my inner detective and join him on a fossil hunt at one of the world's premier paleontological research facilities - the Royal Tyrrell Museum in Midland Provincial Park. We had so much fun and I learned a ton. Big blue skies, unique landscapes, lots of exercise, and I was able to quench my own insatiable thirst for knowledge. Oh, and all of this is only an hour and a half east of Calgary. Our annual vacation is officially set.
Travel back to ancient Alberta
My love for hiking and the great outdoors is equally matched by my husband's obsession for all things prehistoric. The Royal Tyrrell's Dinosite program is the perfect marriage of both. Over our 90-minute hike through the surrounding badlands we prospected for fossils and even saw previously excavated dinosaur remains. Throughout the trip, our guide expertly brought the past to life with stories about ancient Alberta and the region's rich fossil heritage.
Explore fossil hunting heaven
The Seven Wonders of the Badlands is a hike that unearths the past with materials at hand. During the hour-long walk among weather-eroded pillars of rock known as hoodoos, our guide had us grab a tiny bit of bentonite. At her request we placed it on our tongues to see how quickly the porous rock dissolves. Then she burst into a broad grin and explained that bentonite is the main ingredient in kitty litter. A most creative way of showing that this very spot was once a flat swampy forest on the edge of a vast inland sea. Storms and hurricanes generated gigantic floods that swept onto land to create this fossil-hunting paradise.
A real hands-on experience
The Royal Tyrrell's Dig Experience is where you can really get your hands dirty. Within a few minutes of starting the excavation at the simulated dig site I'm in heavy competition with my husband to discover the first fossil replica. It's the thrill of the hunt and I can't wait for my prize. Our guide has already shown us the tools of the trade and continues to share the techniques of paleontology as we dig. Friendly competition aside, the best part of the experience is having the opportunity to hold real fossils and hearing stories about the prehistoric creatures that once roamed freely throughout the Canadian Badlands.