The best places for a relaxing holiday in Manitoba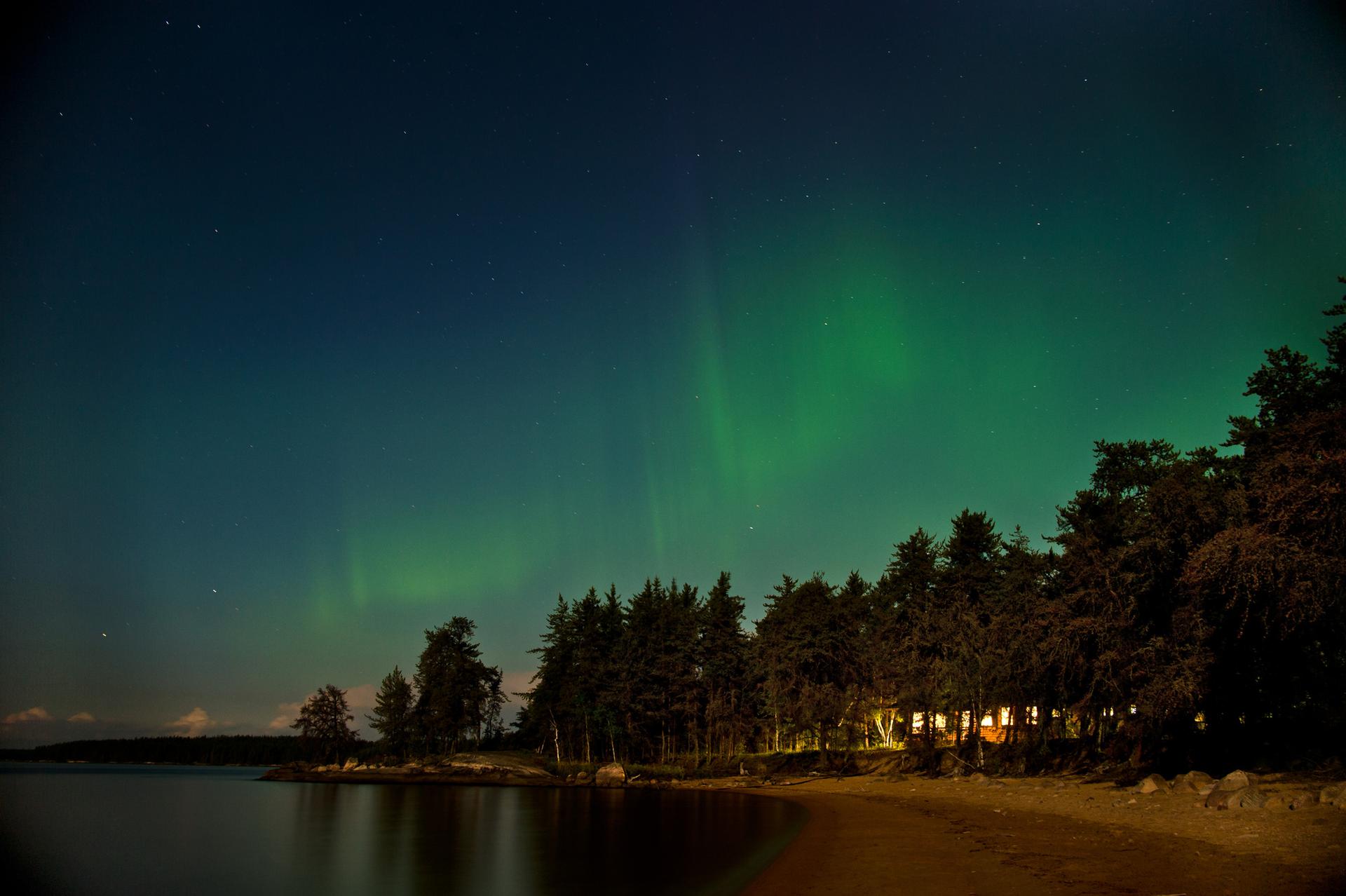 Manitoba is one of those places that doesn't have to say it's cool, because it just is. Even Vogue Magazine says so. It's an unpretentious place with soul that spawns all things original.
Laid-back, creative, and remarkably friendly, this prairie province has lakes, cities, rivers, farmland, and wilderness all the way up to the Arctic. In winter, the bright sun dazzles the snowy landscape under a huge blue sky, ideal for leisurely cross-country ski outings. And in summer, there's no place more glorious for fishing, dozing on a lakeside dock, or taking in an outdoor concert in a leafy park. Relax and indulge in Manitoba the way locals do: in low-key style.
Fish for the big one at Atikaki Wilderness Provincial Park
Trophy angling is front and center at luxe-meets-rustic Aikens Lake Wilderness Lodge, an exclusive fly-in Canadian fly fishing lodge set on the sandy shore among rustling birch trees. Up your game with experienced guides and enjoy your just-caught, beer-battered pike at a tasty shore-side lunch from either the main chalet-style lodge or a remote outpost cabin. Hanging out on the porch, taking a dip in the lake, and taking in a spectacular Northern Lights show are favourite pastimes at this unbeatable locale.
Rejuvenate at the spa in Winnipeg
Therm?a by Nordik Spa-Nature is a great place to do a lot of nothing. It's a refuge in rugged-chic style with outdoor thermal pools and fire pits, waterfalls and steam baths, hammocks, and softly lit, Finnish-style cedar saunas. Relaxation loungers have personal headphones so you can tune right out. Get a massage or try yoga, then splurge on a cocktail and smoked cold Manitoba trout with dill from the Scandinavian bistro menu on the terrace. There's also a golf course right next door, if you're so inspired.
Walk with polar bears in 
Churchill
Try new foods in Winnipeg
Locavores know Winnipeg's historic Exchange District is the culinary hot spot. Make it easy on yourself by joining a summer time "Devour the District Food Tour," a walking survey past old brick warehouses and down cobbled lanes to the most popular dining venues and their boundary-pushing chefs. Add in some shopping, hit one of the events, or try a monthly First Friday evening where artists open their studios and galleries host special soirees. Culture mavens and architecture buffs will want to check out the district's collection of heritage buildings -- the biggest and best-preserved in North America.
Gaze at the stars at Oak Hammock Marsh