8 ways to rejuvenate body and soul in Canada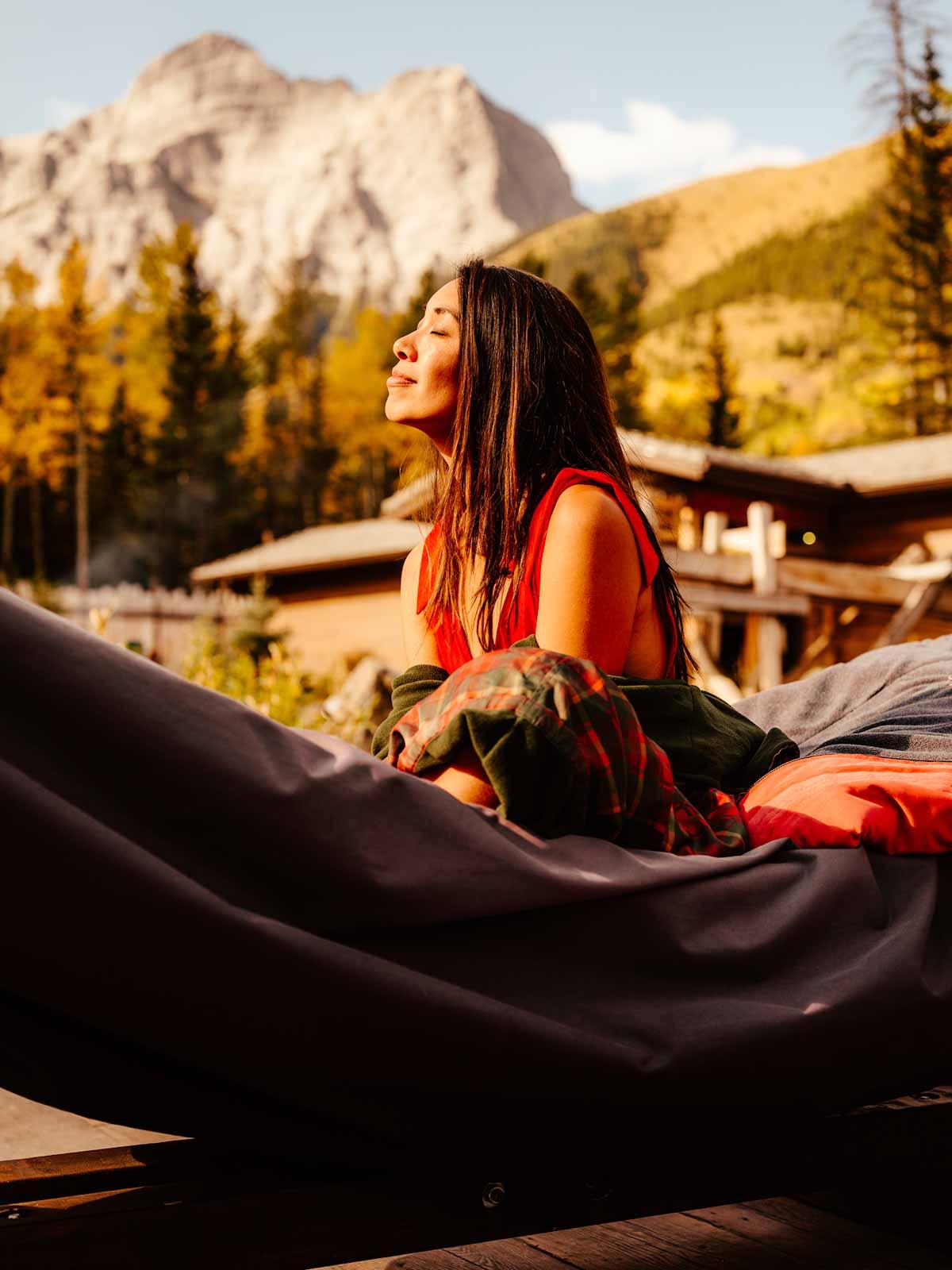 Your best self is waiting for you in Canada. From communing with the tree spirits of ancient forests in British Columbia, to indulging in some of the best day spa treatments in the world in Quebec, choose a wellness experience that speaks to your soul.
Here are eight ways to revitalize the senses, uplift the mind and nourish the soul in Canada.
1. Le Monastere des Augustines 
Le Monastere des Augustines, Quebec City - credit: Le Monastere des Augustines
This wellness sanctuary in Quebec seems to vibrate with the peaceful souls of the Augustine Sisters who resided here as far back as the 1600s. Steeped in history, this boutique hotel in the heart of Quebec City will help you disconnect from the real world as you enjoy delicious healthy meals, yoga classes and endless serenity. Feel your soul sing as you indulge in a massage, then meet with a holistic health consultant to find out how to keep feeling your best once you leave.  
2. Water activities in Ottawa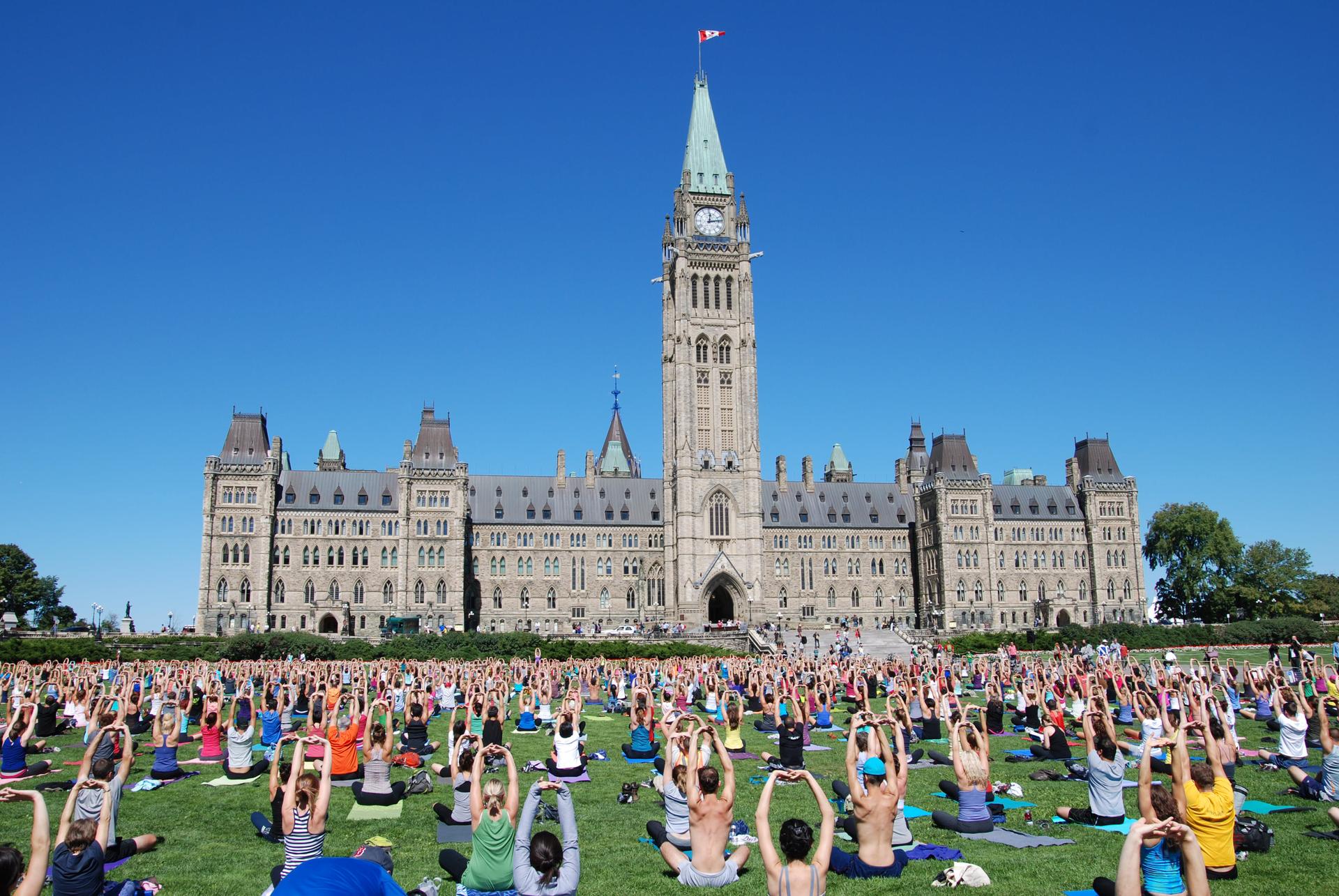 Outdoor Yoga on Parliament Hill, Ottawa - Credit: Ottawa Tourism
There's no denying the healing power of water -- and Ottawa is filled with activities that are centred around its waterways and more. If you're visiting during the spring or summer, enjoy a boat cruise or paddle on the historic Rideau Canal or experience the thrill of a lifetime on a whitewater rafting adventure. In the winter, the canal transforms into an epic urban skating rink that stretches over 4.5 miles long, making it the world's largest skating rink and a great way to see the nation's capital. Feeling like something a bit more tranquil? Soak in the soothing waters at the Spa Nordik. As North America's largest spa, it offers a range of hot and cold pools, not to mention an infinity pool that boasts breathtaking views of the Gatineau-Ottawa region.
3. Scandinave Spa Mont-Tremblant
Scandinave Spa Mont-Tremblant, Quebec - credit: Scandinave Spa
Picture yourself floating in a pool of hot, bubbling, crystal water, surrounded by the snow-drenched Laurentian Forest, powdery snow-flakes gently kissing your nose. Scandinave Spa Mont-Tremblant in Quebec offers the ultimate hydrotherapy endorphin rush as you alternate between hot and cold treatments. Feel the blood pumping as you move from the warmth of the spa for a quick cold-water dip. Choose from Swedish, hot stone or Thai Yoga massages or simply relax in the Zero Gravity Pavilion where you'll enjoy the unique sensation of sitting with your feet raised above your head. Scandinave Spa is also found in Montreal, Quebec, Whistler, British Columbia, and Blue Mountain, Ontario.
4. Forest bathing in British Columbia
Cathedral Grove, MacMillan Provincial Park, BC - credit: Brian Caissie
If you're serious about wellness, you'll know that "forest bathing" is the latest trend, direct from Japan. A cross between hiking and meditating, it is both, yet neither. The Japanese practice of shinrin-yoku or walking mindfully in the woods using all five senses, is scientifically proven to improve your mental and physical health. Guided forest bathing is available on the Sunshine Coast of British Columbia, as well as Vancouver Island. Expect a very slow stroll through an ancient forest, where you'll be invited to interact with your natural surroundings using touch, sight and sound. Even the sense of taste is included, with a tea ceremony to complete the session, showcasing the edible plants of the forest, such as licorice root and lemon balm.
5. Escape to a winter lodge
Skoki Lodge, Banff National Park, Alberta - credit: Paul Zizka @paulzizkaphoto
Leave the real world behind in an authentic wilderness lodge during Canada's magnificent winter months. Tagish Wilderness Lodge in Yukon Territory is the perfect place to reconnect with your bliss. With no road access, you'll arrive by dog sled or ski plane and be treated to crackling campfires, howling wolves, winter adventures and, of course, the auspicious aurora borealis. The Canadian Rockies also have plenty of remote properties for a winter escape. Skoki Lodge in Alberta is perched at the gateway to breathtaking mountain ridges, valleys and crystal lakes, high in the alpines of Banff National Park. This backcountry lodge is only accessible by hiking or skiing the seven mile trail from Lake Louise. While you lose yourself in the tranquility, Chef Katie Mitzel hovers over the wood-fire creating gastronomical masterpieces from local ingredients and seasonal fare. Think seafood chowder, Alberta beef, Canmore coffee, cheese and wine.
6. Yoga on ice then spa in Manitoba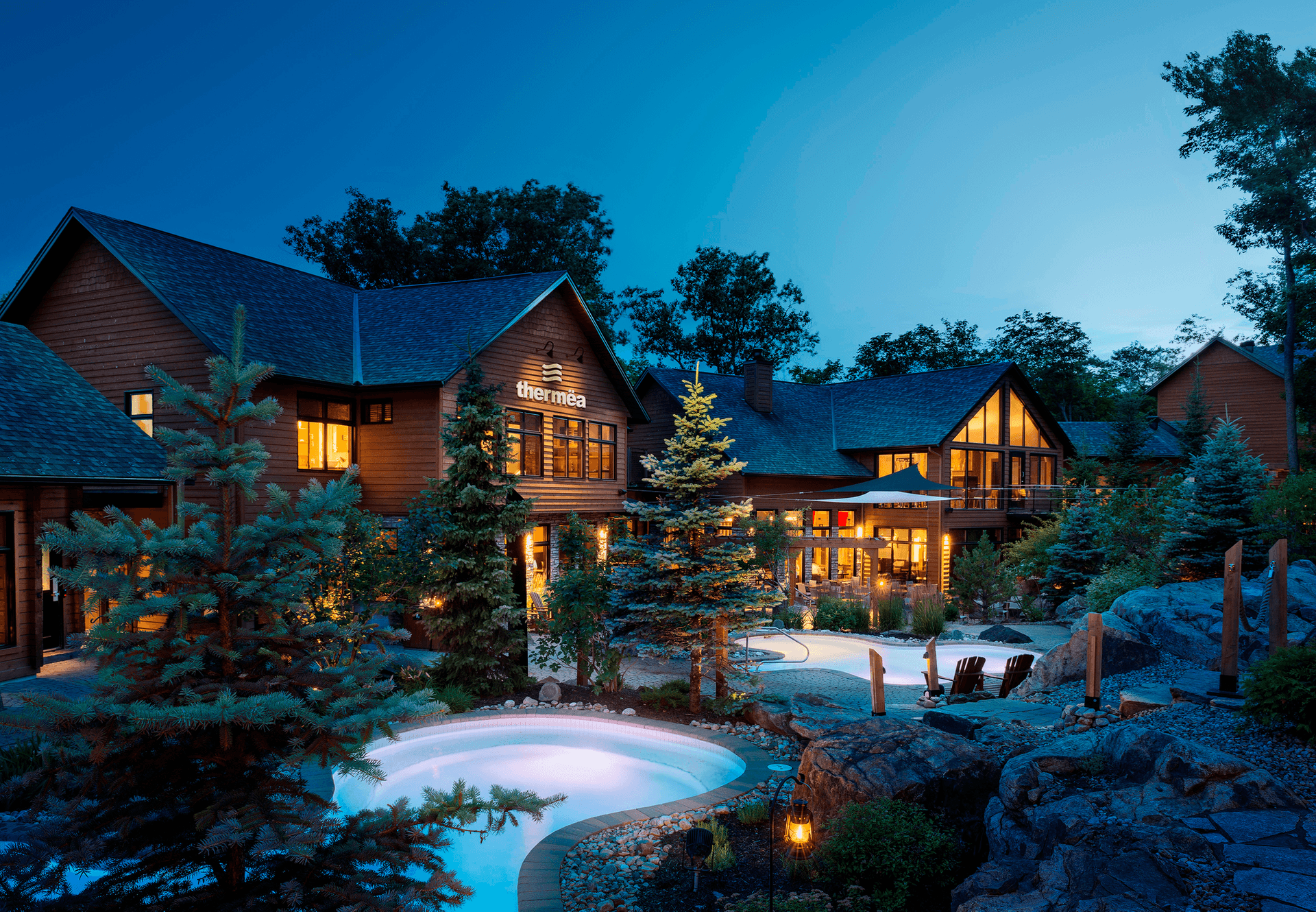 Thermëa by Nordik Spa-Nature, Winnipeg - credit: Tourism Winnipeg/Nordik Group
Performing the downward dog on a frozen lake is something that most people haven't tried. It's the ultimate Instagram moment -- except you'll be feeling too Zen to pick up your phone. Next, make a bee-line to Therm?a by Nordik Spa-Nature. Lose yourself in the twinkling fairy lights adorning the snowy trees as you float blissfully in the outdoor hot pools. Roast in the sauna, step into the cold and then indulge in a treatment for the ultimate rejuvenation for mind, body and spirit.
7. Fall for Nova Scotia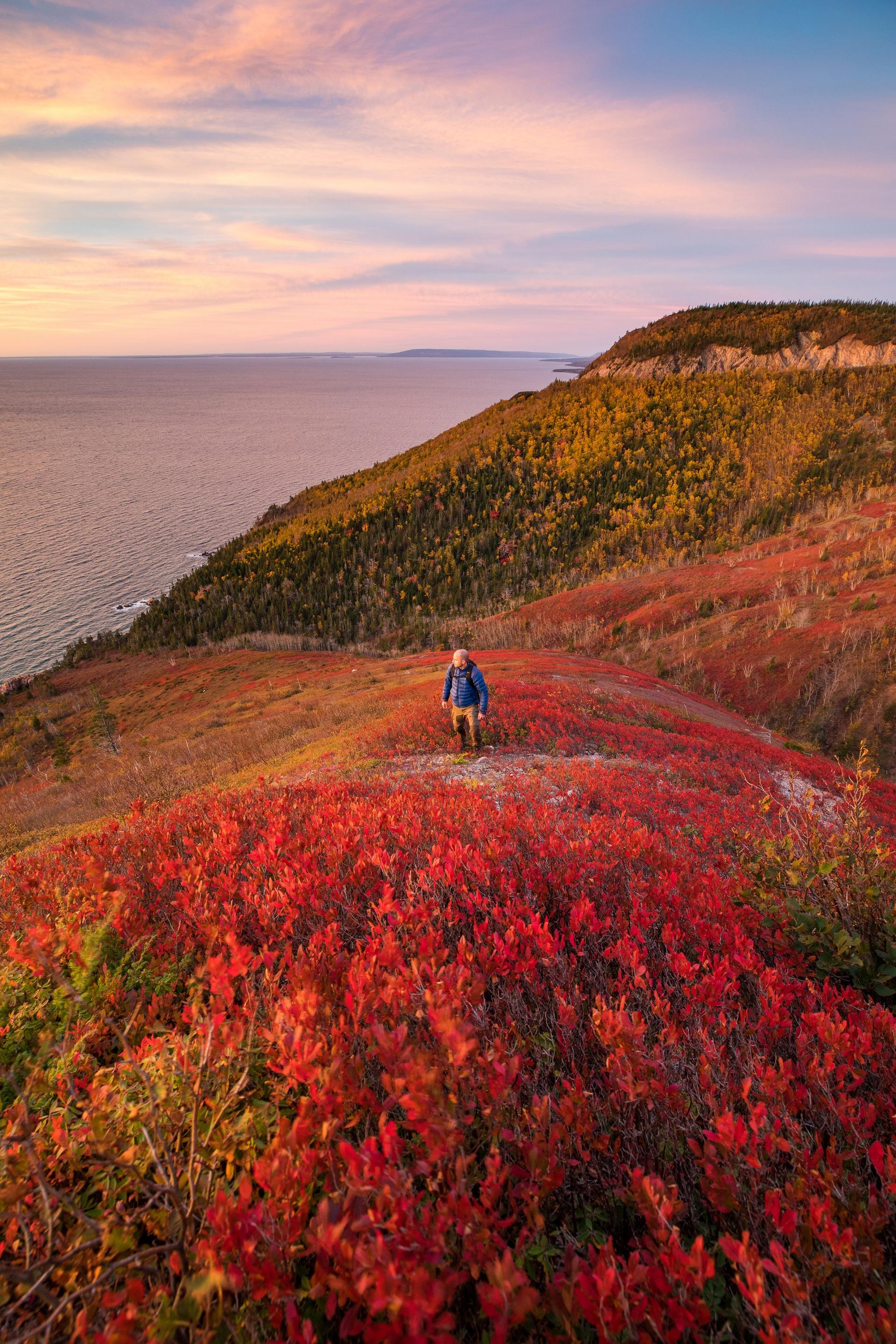 Fall colours on Smokey Mountain, Cape Breton Island, Nova Scotia - credit: Destination Cape Breton Association
Nova Scotia during autumn is a feast for the senses. Take it slow as you cruise the Cabot Trail, a 185-mile loop around Cape Breton Island, resplendent with rolling hills and surrounded by the shimmering Atlantic Ocean. Feel your breathing slow down and your thoughts become quiet as you meditate over the natural wonder that fills your vision in every direction. Bed down at Keltic Lodge on the cliffs of Middle Head Peninsula. Harmony is guaranteed with a facial or massage at the Spa at Keltic, its panoramic views of Cape Smokey guaranteed to nourish the spirit as you relax on the patio, sipping herbal tea.
8. Sparkling Hill Resort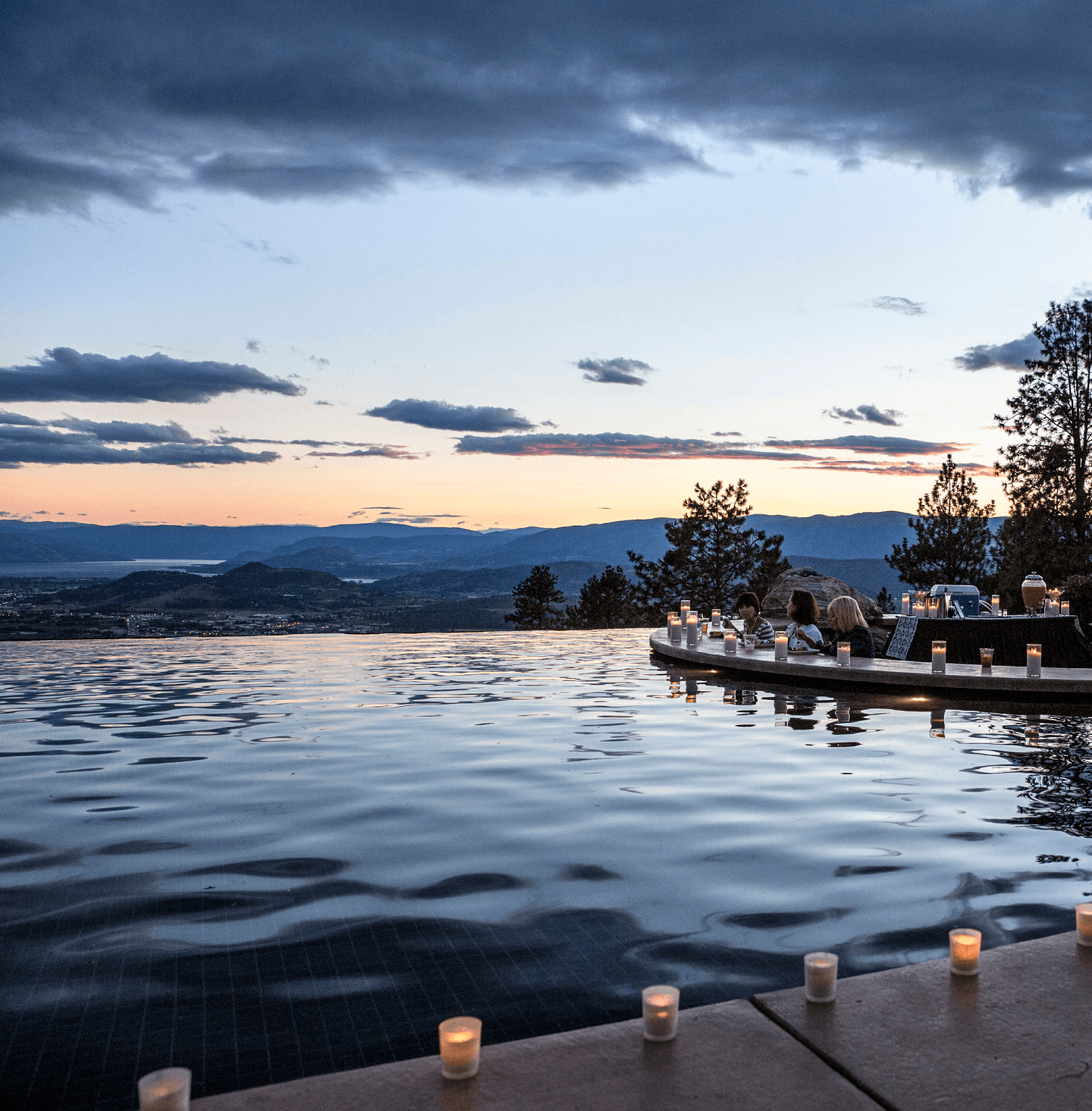 Sparkling Hills Resort, Vernon, BC
Enter Sparkling Hill Resort in Vernon, British Columbia, and be greeted by 3.5 million Swarovski crystals twinkling and shimmering their friendly hello. Sparkling Hill spares no expense to combine the ultimate in luxury and wellness experiences.  The 40,000-square-foot KurSpa houses 48 different treatment rooms where you can choose from more than 100 different healing and pampering treatments, including its signature Cryo Cold Chamber. This bucket-list experience is known for its healing effects on neurological diseases and arthritis. Brace yourself for three minutes in minus 166 degrees Fahrenheit where your nervous and circulatory systems will undergo a boost like no other. And don't worry, a spa professional will be right by your side to guide you the entire time.