A quick guide to Vancouver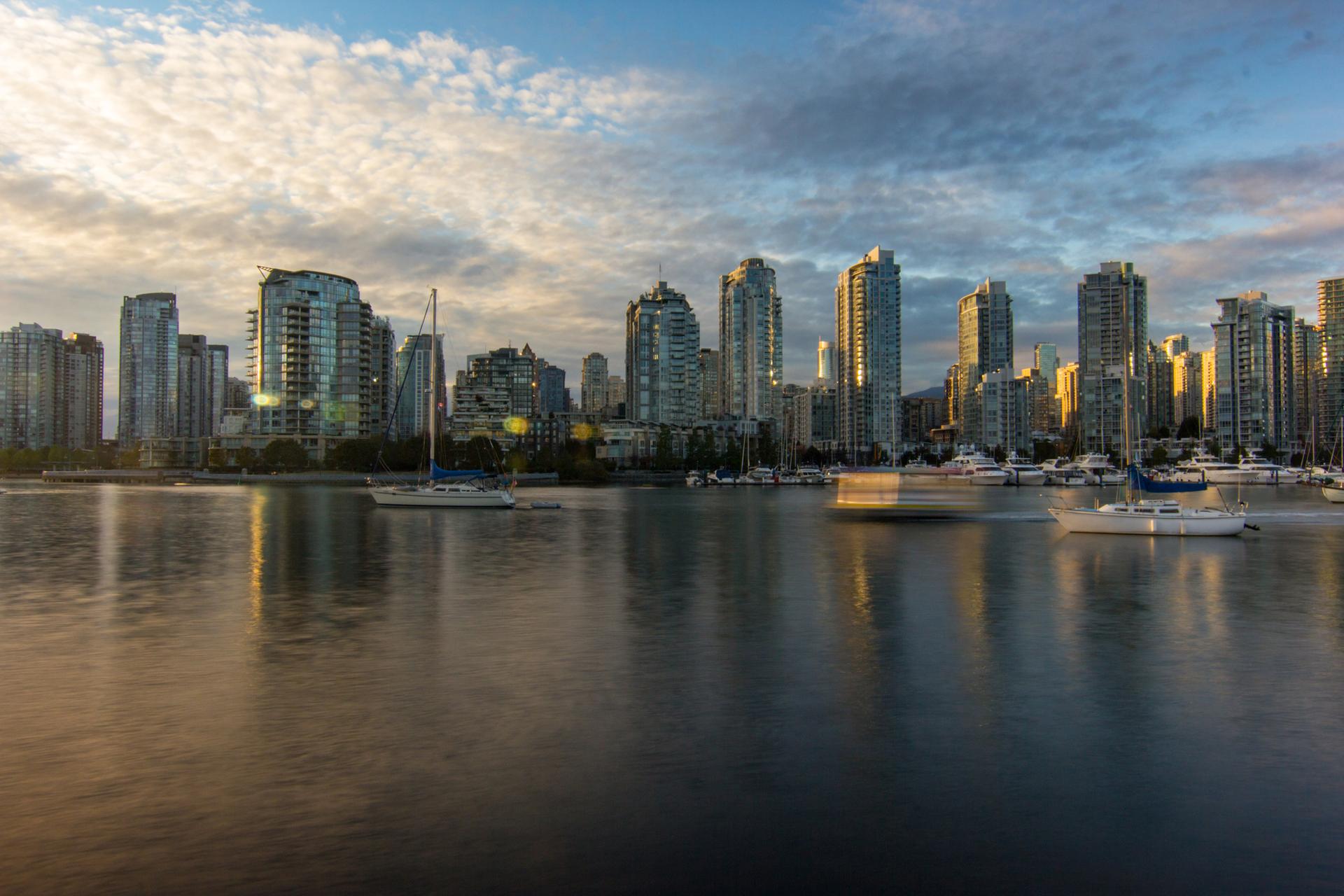 What is there to say about Vancouver that hasn't already been said? It's a place where you can go from the beach to the ski slopes in the same day; where you can eat the best Chinese food outside of China, indulge in ocean-fresh seafood, or dine on Canadian classics; where you can enjoy modern luxuries or immerse yourself in thousand-year-old First Nations traditions. Basically, Vancouver is not your typical city, which makes it an amazing place to visit. No guide can really do it justice, especially a quick one, but here's a bit of information that might just have you booking a few vacation days.
Quick facts
Vancouver is consistently named one of the world's most liveable cities

In the mid-19th century, Vancouver grew out of a settlement called Gastown, named after tavern proprietor Gassy Jack. Gastown is still a popular neighbourhood with a great food and drink scene.

Vancouver has earned the nickname "Hollywood North" because a ton of TV shows and movies are filmed in the city each year, from X-Men to 50 Shades of Grey.

The popular TED conference decided to make Vancouver its indefinite home in 2014.

There are more than 100 food trucks serving delicious meals in the streets of Vancouver!
5 must-sees
Stanley Park
Stanley Park is the icing on the metaphorical cake of downtown Vancouver. The 1,000-acre park provides a green escape from the urban setting, and is brimming with activities that you can take in year-round. Walk the famous Seawall for unparalleled views of the Burrard Inlet or head inland and marvel at the giant trees that still live in this preserved forest. Soak up the sun on one of the beaches in the morning and then play a round of pitch-and-putt in the afternoon. Stand beside the massive totem poles and learn about the First Nations that lived on this land. Or grab a lunch at one of several restaurants and head to the Vancouver Aquarium to spend the day. 

The Museum of Anthropology
The Museum of Anthropology contains one of the finest displays of First Nations art in the world, all in a breathtaking setting overlooking the water and mountains surrounding Vancouver. Located on ancestral Musqueam land, the museum strives to showcase the incredible culture and traditions of these First Nations hosts. Their artwork is the first thing to greet you as you walk through the front doors, and as you enter the Great Hall, you'll be awed by massive, intricate totem poles. Over 10,000 culturally significant objects from around the world are on display in the museum's galleries, and temporary exhibits help bring fresh perspectives to the rich permanent collection. If you want to immerse yourself in the origins of Canada's West Coast, this is the place.

Capilano Suspension Bridge
Overcome your fear of heights in style, with the help of the 140-metre Capilano Suspension Bridge, which hangs 70 metres above the rushing Capilano River. Once you've conquered the big bridge, the Cliffwalk -- a series of cliff side suspended and cantilevered walkways above the rainforest -- won't seem so daunting, right? And after those two experiences, the Treetops Adventure -- seven bridges suspended by 250-year-old Douglas firs 34 metres above the forest floor -- will really be a piece of cake. You get the picture. Capilano Suspension Bridge Park is full of adrenaline-pumping attractions that immerse you in the beautiful outdoors.

Granville Island
No, not only trolls live under bridges. Beneath a major bridge near downtown Vancouver you'll find a hotspot of dining, shopping and entertainment. Grab a water taxi and head to Granville Island, a buzzing community full of artisans creating unique gifts, passionate foodies sharing the fruits of their labor, and aspiring musicians perfecting their craft. There's always something happening on the island. You can stop in for a beer or spend the entire day browsing stores, treating your senses at the Public Market, and taking in the entertainment. Whatever you do, just don't skip it.

FlyOver Canada
Did you know that you can see all of Canada from Vancouver? No, not from the top of a mountain, but from the comfort of a seat. FlyOver Canada is a flight simulation ride that brings you across this great country, from the Prairies to the Atlantic Ocean and back to Vancouver -- all in less than 10 minutes. You'll feel the wind in your hair, the mist against your skin, smell the outdoor air, and really feel like you're flying for the first time.



How to spend a weekend in Vancouver
First of all, a weekend really isn't enough time to fully explore Vancouver. There's so much to see and do, you'll want at least a week! So please, just read this as "how to spend an awesome weekend in Vancouver... before spending an additional five-or-so days enjoying the city.
Back to the topic at hand, a Vancouver weekend usually mixes a little bit of the city, with a little bit of nature.
Kick off your stay by exploring the great outdoors. Start by renting a bike and heading out along the Seawall to Stanley Park for a morning ride. The picturesque path makes for an Instagram-worthy ride (Siwash Rock is a photo-favourite), and you can also pop off and explore the towering trees of the park, or one of three sandy beaches. In fact, there are 10 beaches in the City of Vancouver where you can sprawl out on the sand.
Continue to enjoy what Mother Nature offers in the afternoon by heading to North Vancouver for a hike. Locals will often challenge themselves to the tough, 2.9-kilometre Grouse Grind, which offers rewarding views (and opportunities to treat yourself to a beer) at the top. You can also ride the gondola up and down for the same view without the climb. Or, for a hike that's a little easier on the knees, head to Deep Cove and try the Quarry Rock Hike. After enjoying the view, stop in at Honey's Donuts for one of the best donuts you'll ever eat.
If you want treetop views with none of the hike, head to Capilano Suspension Bridge Park. Overcome your fear of heights in style, with the help of the 140-metre suspension bridge.
All that outdoor activity must have been exhausting, right? So for day two, relax and enjoy a more urban experience. After grabbing breakfast (we recommend some local dim sum -- you won't be disappointed), head downtown and go on a shopping spree along the popular Robson and Granville streets. If you've got enough clothes but want to bring home a great souvenir, head to Granville Island and browse the many artisan shops. The Granville Island Market is also a great place to grab a fresh lunch to fuel the rest of your day.
From there, escape the heat in an air-conditioned museum. The Museum of Anthropology at the University of British Columbia is a great choice for First Nations art, while the Vancouver Art Gallery is a must-see for the modern art lover.
Getting hungry again? Vancouver is a real foodie city which options for every taste and price range. Rather than list all of the restaurants you should try (essentially impossible to do), check out our Foodie's Guide to Vancouver and make yourself a must-eat list. Then, end your night enjoying the city's awesome nightlife or on a tour of Vancouver's burgeoning brewery scene.



How to get here
No matter where you are in the world, you're probably no more than a flight or two away from Vancouver's YVR airport. This airport, which was recently named the top airport in North America.

Vancouver is also a popular stop for cruise ships, with passengers taking a day or two to explore the city.
Where to go next:
Thinking of doing a little exploring in British Columbia? Vancouver is just a quick ride along the beautiful Sea to Sky Highway to Whistler (1h45m), and is close to Victoria, the province's capital, (3h30m by car or bus and ferry, or a quick float plane ride) and wine region Kelowna (4h by car or 45min by plane).
This is only a taste of what Vancouver brings to the table. Keep exploring on the Tourism Vancouver website.