A quick guide to Aboriginal tourism in BC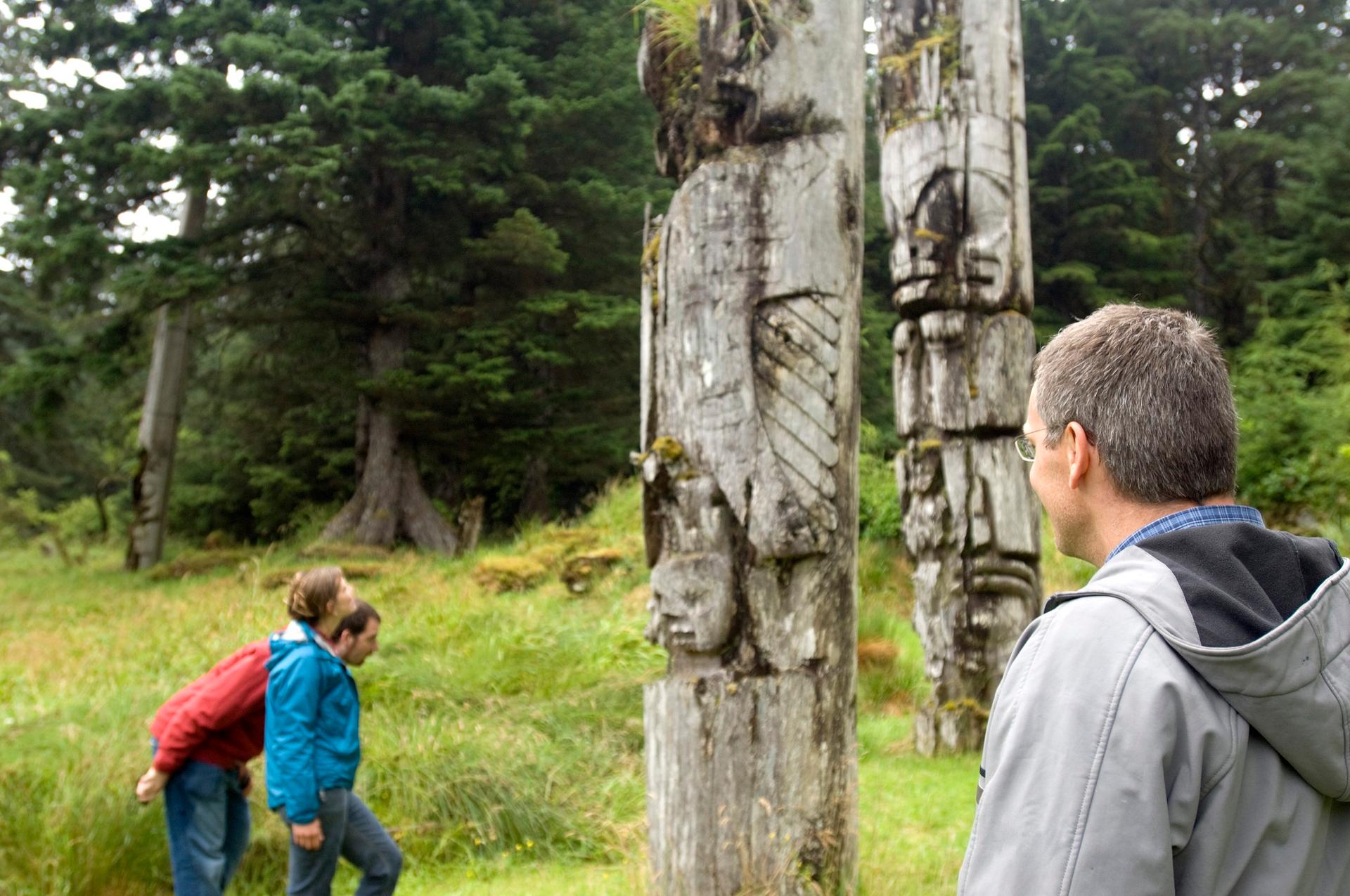 The Haida. The Tsimshian. The Nuu-chah-nulth. The Stó:lō. The Ktunaxa. These are just some of the over 50 First Nations of British Columbia, some of which have inhabited the region for 12,000 years.
The province is home to the highest diversity of First Nations societies in Canada, each with its own language, traditions, and history. Aboriginal cultures are increasingly accessible to visitors, with growth in everything from Aboriginal-owned art galleries and cultural centers, to First Nations-operated wilderness treks, wildlife viewing tours, and cultural experiences.
If you want to really connect with the origins of British Columbia during your stay, we've gathered some of the most interesting Aboriginal experiences in the province.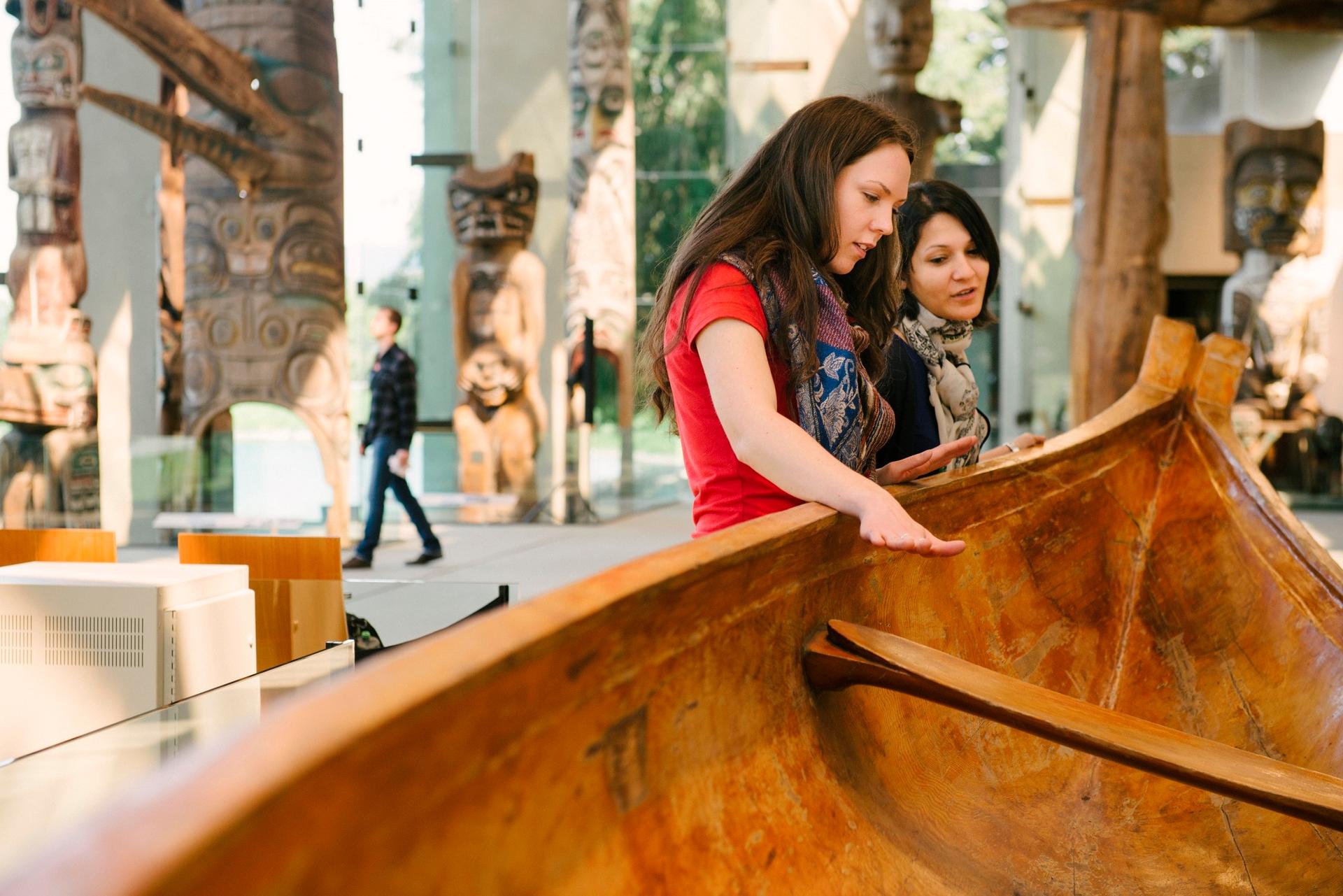 UBC Museum of Anthropology
Museums and galleries
Archeological finds, totem poles, jewellery, and carvings are just some of what you'll find in BC's world-leading Aboriginal museums and galleries.
The Museum of Anthropology, at the University of British Columbia in Vancouver, contains one of the finest displays of First Nations art in the world. Located on ancestral Musqueam land, the museum strives to showcase the incredible culture and traditions of these First Nations hosts. Their artwork is the first thing to greet you as you walk through the front doors, and as you enter the Great Hall, you'll be awed by massive, intricate totem poles. Over 10,000 culturally significant objects from around the world are on display in the museum's galleries, and travelling exhibits help bring fresh perspectives to the rich permanent collection.
The Bill Reid Gallery, located in downtown Vancouver, showcases the works of the acclaimed Haida master sculptor, carver, goldsmith, writer, and spokesman. The gallery also hosts travelling exhibits and permanent works from other Aboriginal artists. On a typical visit, you'll see stunning gold and silver jewellery, large sculptures and a towering totem pole by Haida Gwaii artist James Hart. Don't leave without picking up an authentic indigenous work of art to bring home from the gallery shop.
Leaving Vancouver behind for Prince Rupert, the Museum of Northern British Columbia is home to artifacts reflecting the 10,000-year-long First Nations settlement of the area. Set in a Northwest Coast traditional longhouse overlooking the harbour, the museum has earned international acclaim for the quality of its collection. Spend your time in the Hall of Nations, appreciating the distinctive art, ceremonial objects and regalia of each Northwest Coast First Nation.
Other excellent collections can be found at The Royal BC Museum in Victoria, the Haida Heritage Centre in Skidegate, and the Squamish Lil'wat Cultural Centre in Whistler.
Squamish Lil'wat Cultural Centre
Cultural experiences and destinations
One of the most popular ways to learn about a First Nations' way of life is to visit one of BC's many heritage parks and villages. These centres allow you to experience, and sometimes participate in, the traditions and cultures of the local Aboriginal groups that run them.
A growing number of Aboriginal-owned tourism operators are also encouraging visitors to enjoy BC's wilderness, wildlife, culture, and history from a First Nations point of view. Experiences range from paddling a traditional ocean-going canoe and seeking out the mysterious Kermode (Spirit) bear in the Great Bear Rainforest, to watching a dance performance and joining a generations-old purification ceremony.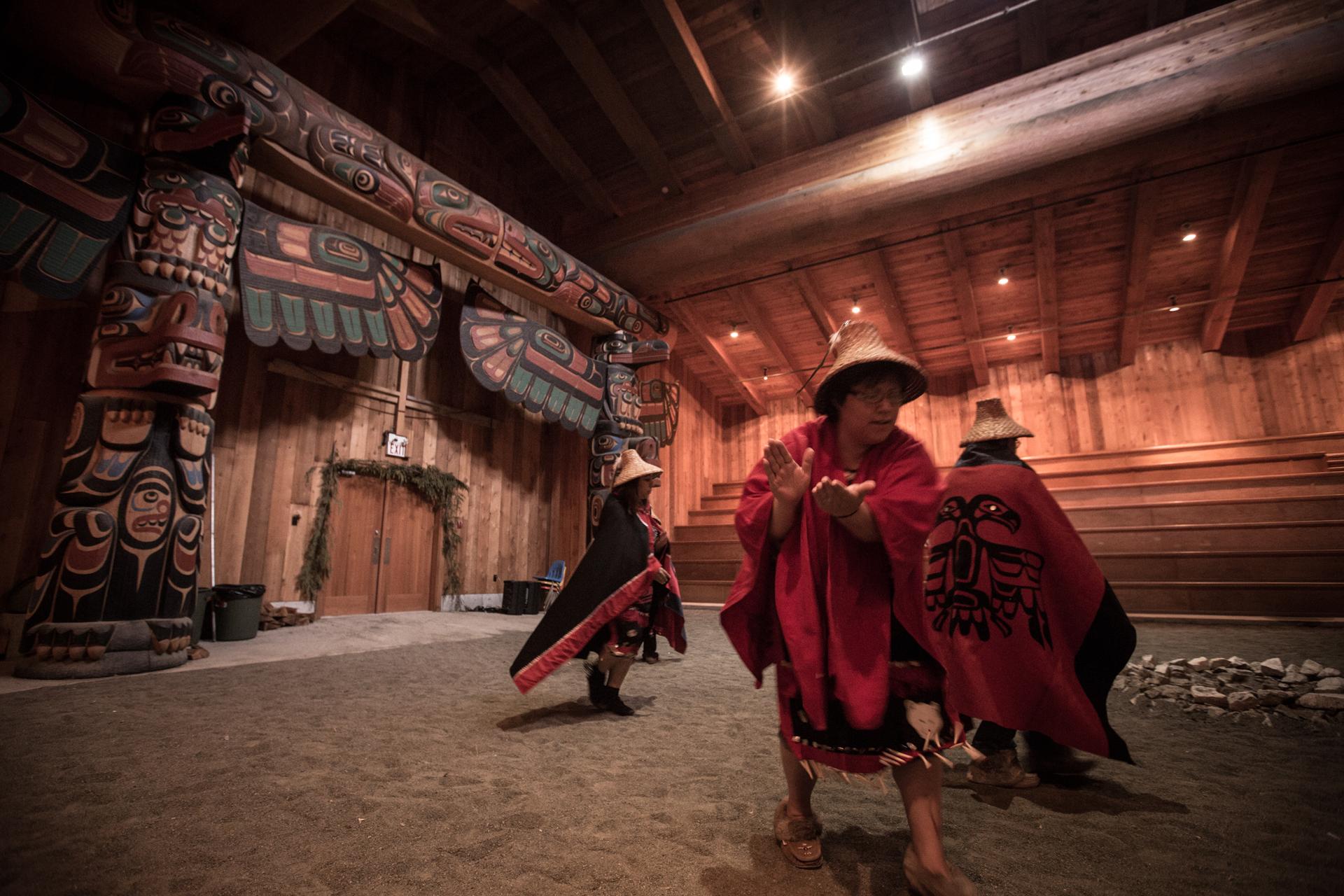 Spirit Bear Lodge
Tradition meets modern living
One of the best ways to get to know a person, or understand a culture, is over a meal. Several BC resorts are owned and operated by First Nations people and offer a taste of Aboriginal food, culture, and entertainment alongside modern accommodations. These include Tsa-Kwa-Luten, an oceanfront resort on Quadra Island, the St. Eugene Golf Resort & Casino in Cranbrook, and the Quaaout Lodge & Spa.
You can also visit North America's first Aboriginal-owned-and-operated winery, the Nk'Mip Cellars in Osoyoos. The cellars are part of the larger NK'MIP Resort, which includes vineyards, a cultural center, a spa, and a golf course.
For more on First Nations experiences, visit the Aboriginal Tourism Association of British Columbia's website.