Ottawa: A festival town
Ottawa isn't only Canada's political capital; it's one of the country's culture capitals as well. The city is home to some of the best festivals and events in the world.
From the biggest bands to the biggest parties, from music to animation to Canadian pride, here is a list of Ottawa festivals that keep people coming back year after year.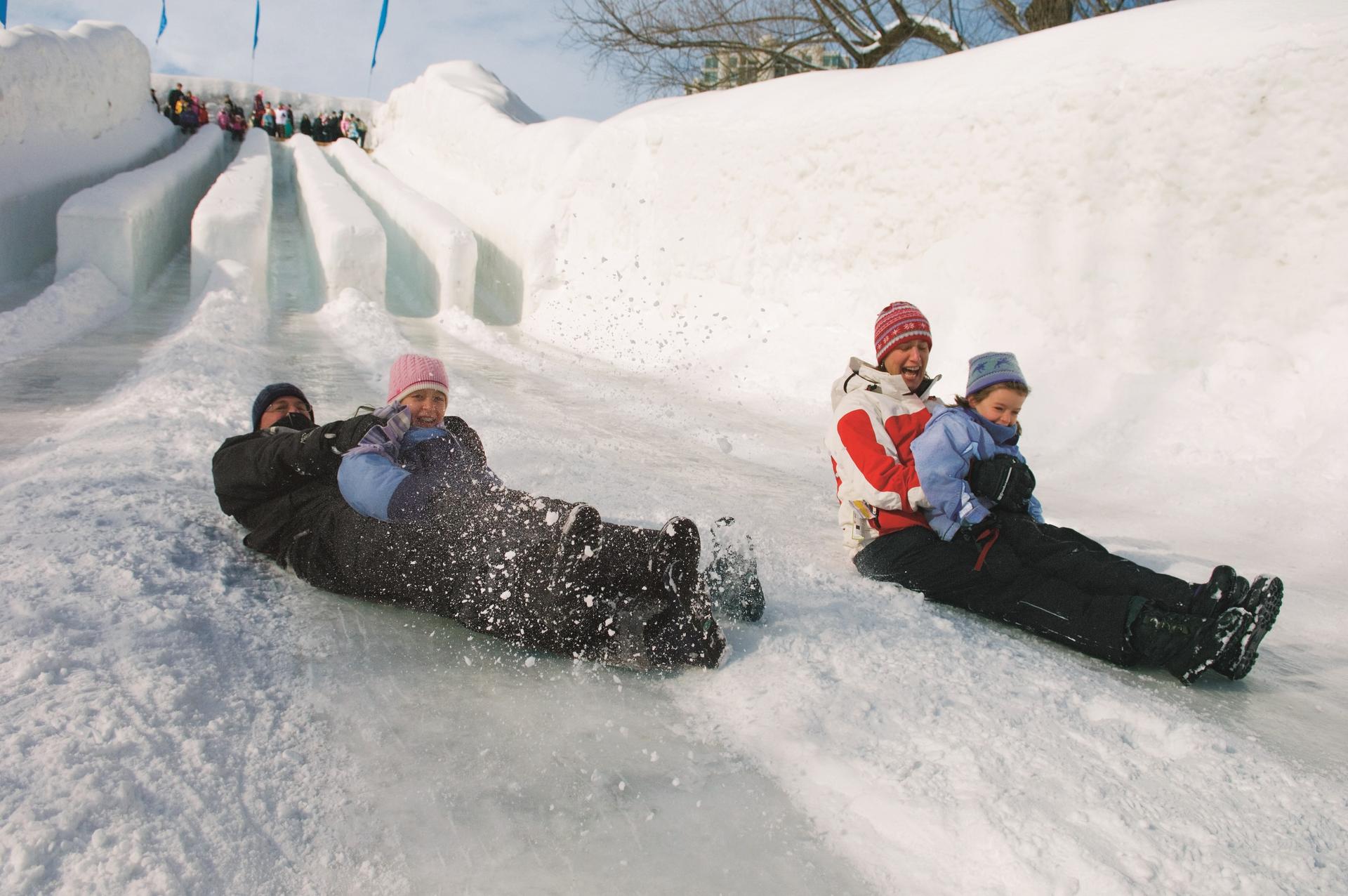 Winterlude Ottawa
Winterlude: Ottawa's winter celebration, Winterlude is a nearly 40-year-old event that's all about celebrating Canadian's snowy climate and culture. During three jam-packed weekends in February, you can ice skate on the world's largest ice rink, play in an ice hockey tournament, watch an ice sculpture competition, or just enjoy the music, dancing, and food that comes with a fantastic outdoor party. In 2020, Winterlude takes place from Jan 31 to Feb 17. 
Tulip Festival: Canada's Tulip Festival , celebrating the return of spring, is a tribute to the historic friendship between Canada and the Netherlands. In 1945, Princess Juliana donated 100,000 tulip bulbs to the city as a token of gratitude for the royal family's safety during the Second World War. May 2020 will celebrate the 75th anniversary of the victory by Canadian troops that liberated the Netherlands from five and one-half years of occupation. The center of the Tulip Festival, which takes place from 8 to 18 May 2020, is the flowerbeds in Commissioners Park. 300,000 flowers are in bloom here every year and over a million tulips bloom in public places in and around Ottawa.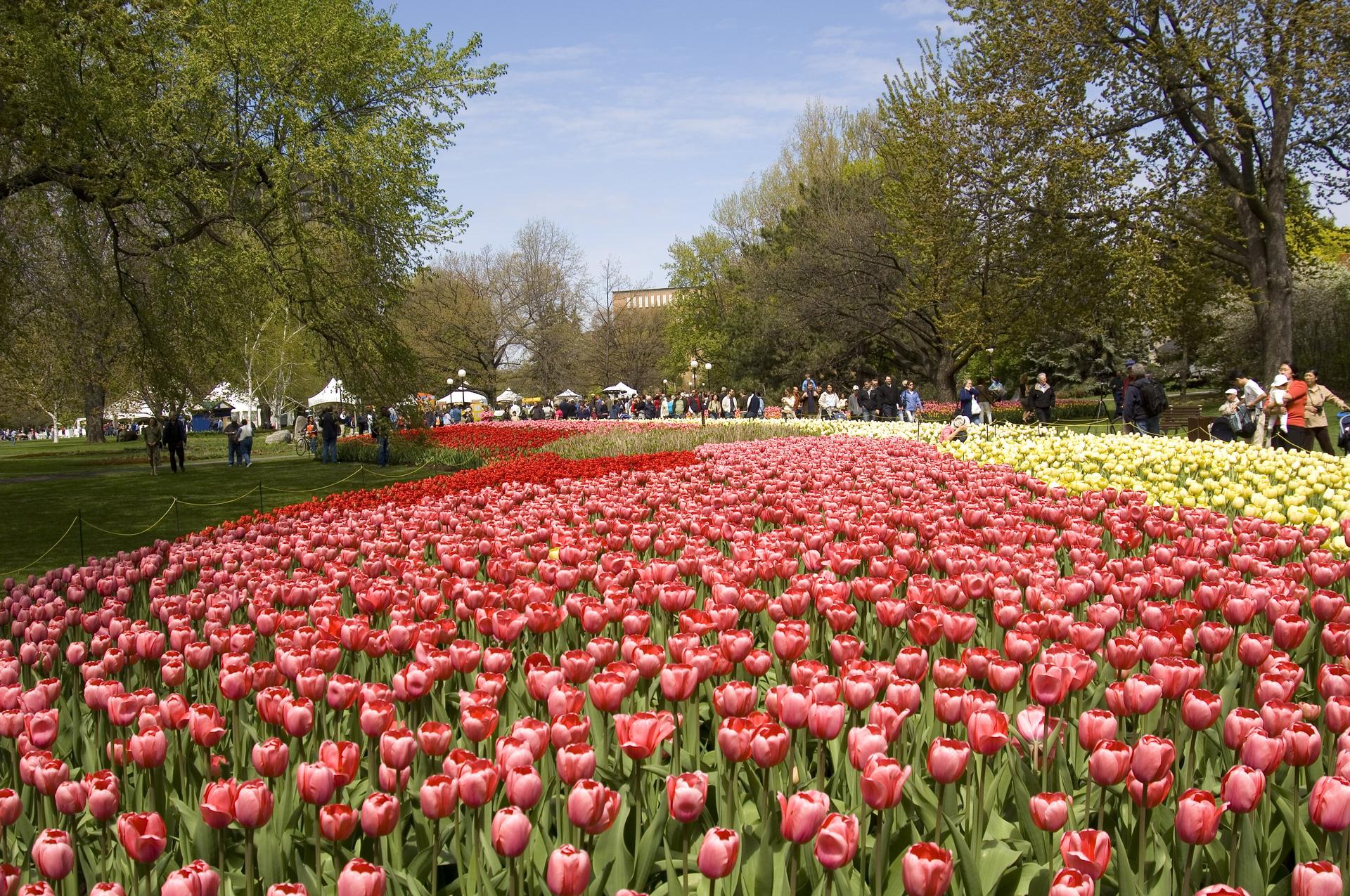 The Canadian Tulip Festival - Credit: Ottawa Tourism
Ottawa Jazz Festival: Founded in 1980, the Ottawa Jazz Festival has grown into a celebrated event that features some of the biggest acts in the world of jazz and beyond, from Brian Wilson to Sarah Mclachlan. 
Escapade Music Festival: Diplo, Martin Garrix, Ben Gold, and many of the world's biggest DJs visit Ottawa for the annual Escapade Music Festival, an annual electronic dance music (EDM) festival.
RBC Bluesfest - Credit: Ottawa Tourism
RBC Bluesfest. Don't let the name fool you; the RBC Bluesfest includes acts of all genres of music, from rappers Schoolboy Q and Future, to folk band City and Colour, to rockers the Red Hot Chili Peppers. This two-week event takes place in the heart of summer at Ottawa's LeBreton Flats.
Ottawa Chamberfest: A number of beautiful Ottawa churches are turned into venues for this annual chamber music festival--the largest of its kind in the world.
CityFolk: Wintersleep, Van Morrison, and the Sheepdogs are among the bands who have made the trek to CityFolk: a five-day September celebration with over 25 musical performances, as well as dance and visual art. 
Ottawa International Animation Festival: Do you love animation? Then you're in luck. Some of the most cutting-edge, provocative and, of course, funny animation in the world comes to Ottawa for the International Animation Festival. From classic cartoons to the latest animation techniques, this festival has it all.
Canada Day on Parliament Hill
Canada Day
Canada Day is such a big event that we wanted to give it some room to shine!
Canadians are proud of their country, and that pride is put on display every July 1st during the annual Canada Day festivities on Parliament Hill. Party on the lawns of this historic political building alongside tens of thousands of red-and-white-wearing Canadians. Roam the closed downtown streets and get your face painted with a big red maple leaf. Dance to the music at Major's Hill or Jacques Cartier Park and head back to Parliament Hill for the huge evening concert and fireworks.
Discover more fantastic events on the Ottawa Tourism website.