Experience true northern hospitality at these 8 unique lodges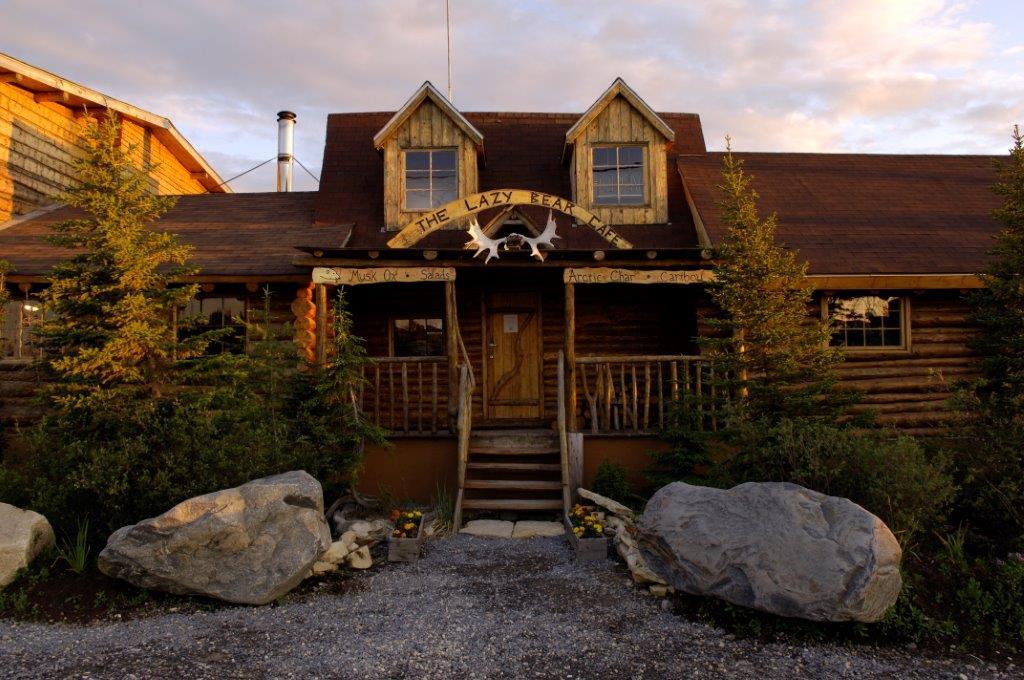 This post was originally published on the Manitoba Hot website.
 
Where you stay on a vacation matters. After a day of adventuring, you want to be able to kick back, relax, and savour the memories you've made. Northern Manitoba is a place that boasts wildlife viewing, world class fishing, stunning scenery, and gorgeous 5-star accommodations. Book your stay at one of these 8 unique northern lodges in Manitoba.
Sasagiu Rapids Lodge, Thompson
Sasagiu Rapids Lodge, is the perfect spot to enjoy the North every season of the year. Located 45 minutes south of Thompson, this serene lodge is geo thermal heated, ecofriendly, and a foodie's dream. The unique fusion of Thai and Canadian cuisine isn't what you'd maybe expect of a northern Canadian lodge, but they do it splendidly -- we highly recommend the house made Thai spring rolls. You could while away your days easily relaxing in the lounge and just enjoying the views, but you won't want to miss a tour up to Churchill or boat day tour to Manitoba's largest waterfalls, "Kwasitchewan."
Bakers Narrows Lodge, Flin Flon
Tuck into a log cottage or microcabin at Bakers Narrows Lodge. Situated on Lake Athapapuskow, it's located just half a mile from Flin Flon airport. Central to amazing fishing and wildlife opportunities, the cottages boast all the comforts of home, nestled amongst the trees. 
Gangler's North Seal River Lodge
Fly-in to Gangler's North Seal River Lodge located in Manitoba's far north, where you can catch northern pike, lake trout, walleye and Arctic grayling. Try out an eco adventure that features kayaking, fat tire biking on sand eskers, canoeing, hiking, wildlife viewing, and Northern Lights watching. Gangler's luxury lodge is limited to 24 people, ensuring you can achieve that zen state of mind in relative privacy.
Seal River Heritage Lodge
Seal River Heritage Lodge  pulls out the red carpet for its guests. Not only can you walk amongst polar bears with Churchill Wild's experienced and seasoned bear guides during the day, you will spend your evenings relaxing in absolute comfort and style inside this remote lodge. The food will have you writing letters home after every bite (bring stretchy pants). Depending on the time of year, your day includes wildlife (belugas, polar bears, moose, Arctic fox and other Northern critters) along with a tantalizing appetizer/wine hour, multi-course meals, and the best baking you've ever had. 
Nanuk Polar Bear Lodge
Churchill Wild's other luxury accommodation takes you to Nanuk Polar Bear Lodge, 250 kilometres southeast of Churchill. Located on the Hudson Bay coast near a historic former trading post, it offers access to the one of the most captivating wilderness areas in the world. Situated right on the polar bear migratory route, this area is particularly fantastic for spotting the great white beasts. The lodge itself radiates luxury with a fireplace lounge, huge picture windows for viewing wildlife, and a gourmet menu. 
Lazy Bear Lodge, Churchill
Head to Lazy Bear Lodge (of Lazy Bear Lodge Expeditions), located right in the town of Churchill. This may look like your classic log cabin, but there is nothing standard here. Built over 10 years by local resident Wally Daudrich, the hotel boasts windows recycled from an 1800s Hudson Bay Trading Post and the floor is recycled Douglas fir from a 1920 Canadian National Railway warehouse. Named as one of National Geographic Traveler's top hotels, the lodge is your home base for polar bear tours and beluga whale viewing. 
Big Sand Lake Lodge
Go all-inclusive at Big Sand Lake Lodge, boasting exclusive access to 60,000 acres of gorgeous lakes, 885 kilometres north of Winnipeg. This luxury accommodation includes delectable food and fishing for lake trout, northern pike, walleye, and Arctic grayling. Want a lake all to yourself? Head to one of four outpost camps and cast your line. The main lodge is situated atop an ancient glacier esker, with plenty of windows to soak in the surrounding view.