The most stunning views in Atlantic Canada
Water. That's the essence of Atlantic Canada -- the four provinces of Canada's far-east coast: New Brunswick, Newfoundland and Labrador, Prince Edward Island, and Nova Scotia.
The sea surrounds these maritime communities and it was water that formed the land into dramatic peaks, valleys, cliffs, and rockscapes that sometimes feel otherworldly, but are always arrestingly beautiful. It's an emotional landscape that stirs the soul and sparks the imagination of musicians, writers, and poets. Don't miss a chance to see the most incredible views Atlantic Canada has to offer.
Miscou Island, New Brunswick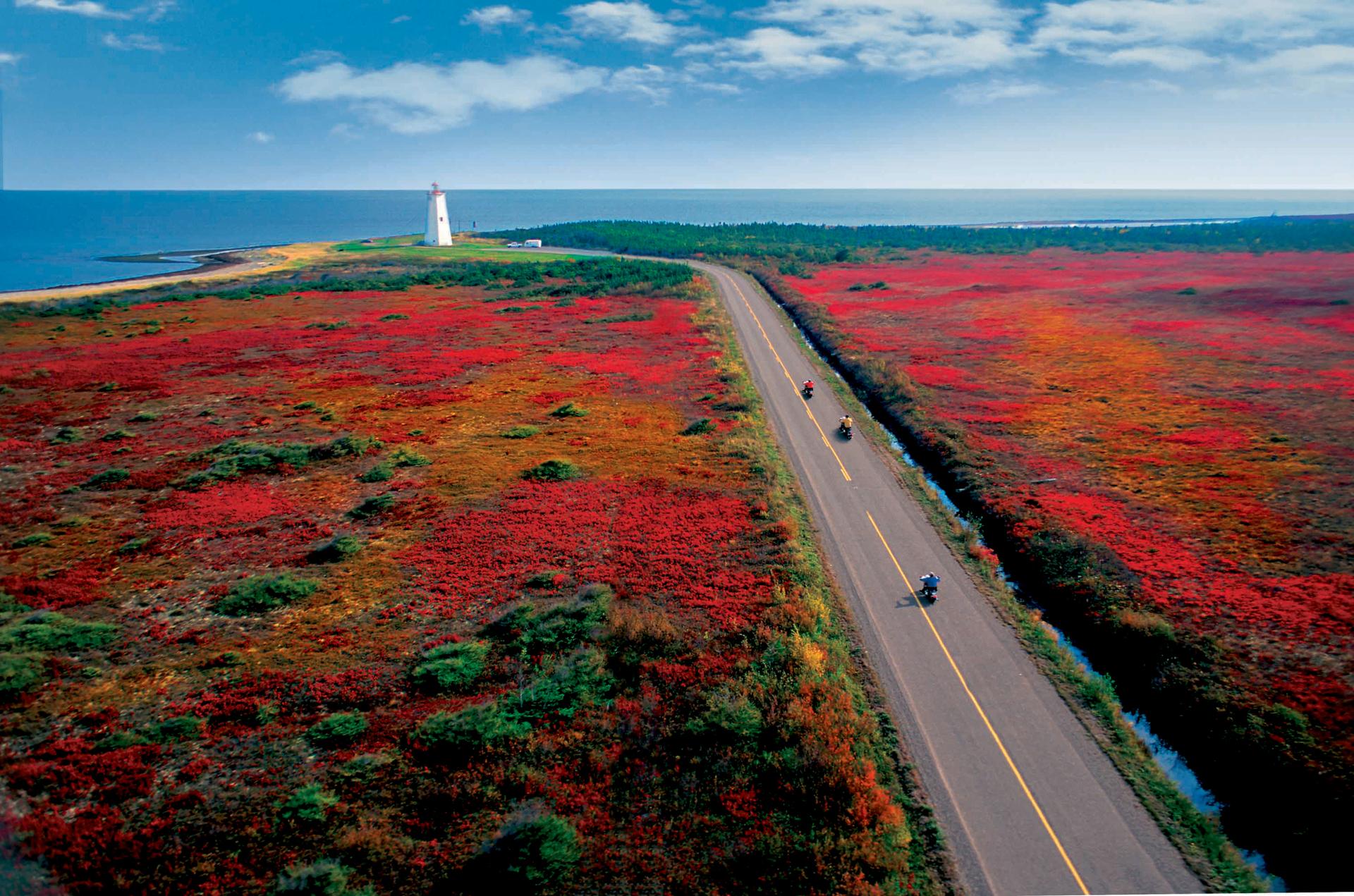 Miscou Island - credit: Tourism New Brunswick
A coastal Acadian island on the Gulf of St. Lawrence with 600 mostly French-speaking lobster and herring-fishing residents, Miscou has spectacular beaches, sand dunes, and lagoons. But it's the view from the historic Miscou Island Lighthouse that dazzles visitors. Swaths of peat bogs turn bright red in autumn making for stunning photos. Catch a summer singing performance at the lighthouse or hike the many trails.
The Bay of Fundy's Hopewell Rocks, New Brunswick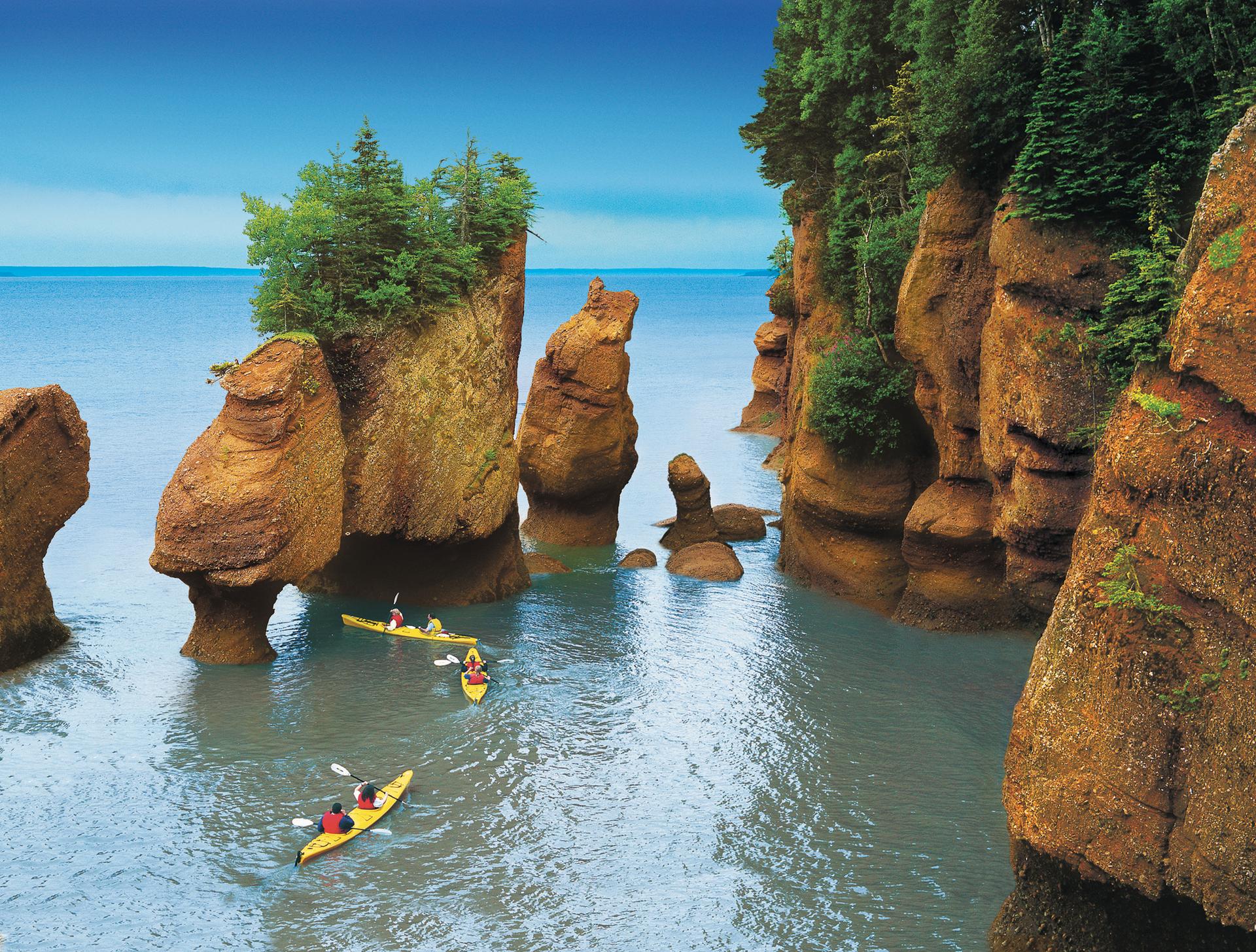 Hopewell Rocks, Bay of Fundy - credit: Tourism New Brunswick
Between New Brunswick and Nova Scotia, the Bay of Fundy has the highest tides in the entire world. After you beach walk, kayak, or ride the swells with a guide, snap a picture of the spectacular Hopewell Rocks, nicknamed "Flowerpot Rocks" (you'll see why).
Swallowtail Lightstation, New Brunswick
Swallowtail Lighthouse on Grand Manan - credit: Tourism New Brunswick
There's a reason Grand Manan Island's 1860 wooden Swallowtail Lightstation is the most photographed in New Brunswick. Enjoy the postcard shot from the ferry or stand at the observation area for the best panorama. Then climb to the top of the grassy knoll and up the station's steep stairs for a coastline overview, stopping in at the ground floor museum on the way out.
Icebergs, Newfoundland & Labrador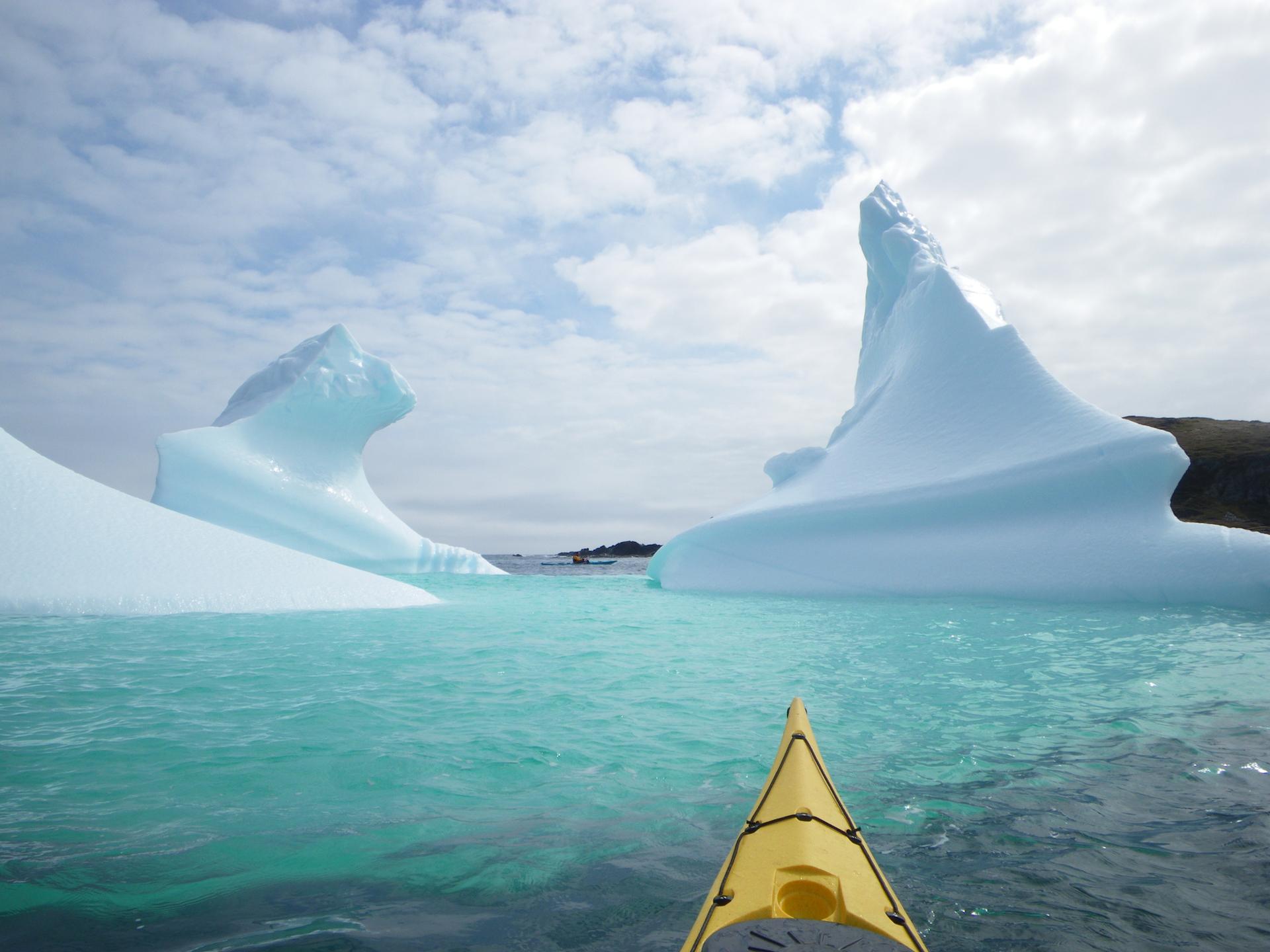 Quirpon Island, Western Newfoundland - credit: Linkum Tours Ltd.
Torngat Mountains Base Camp and Research Station, Newfoundland & Labrador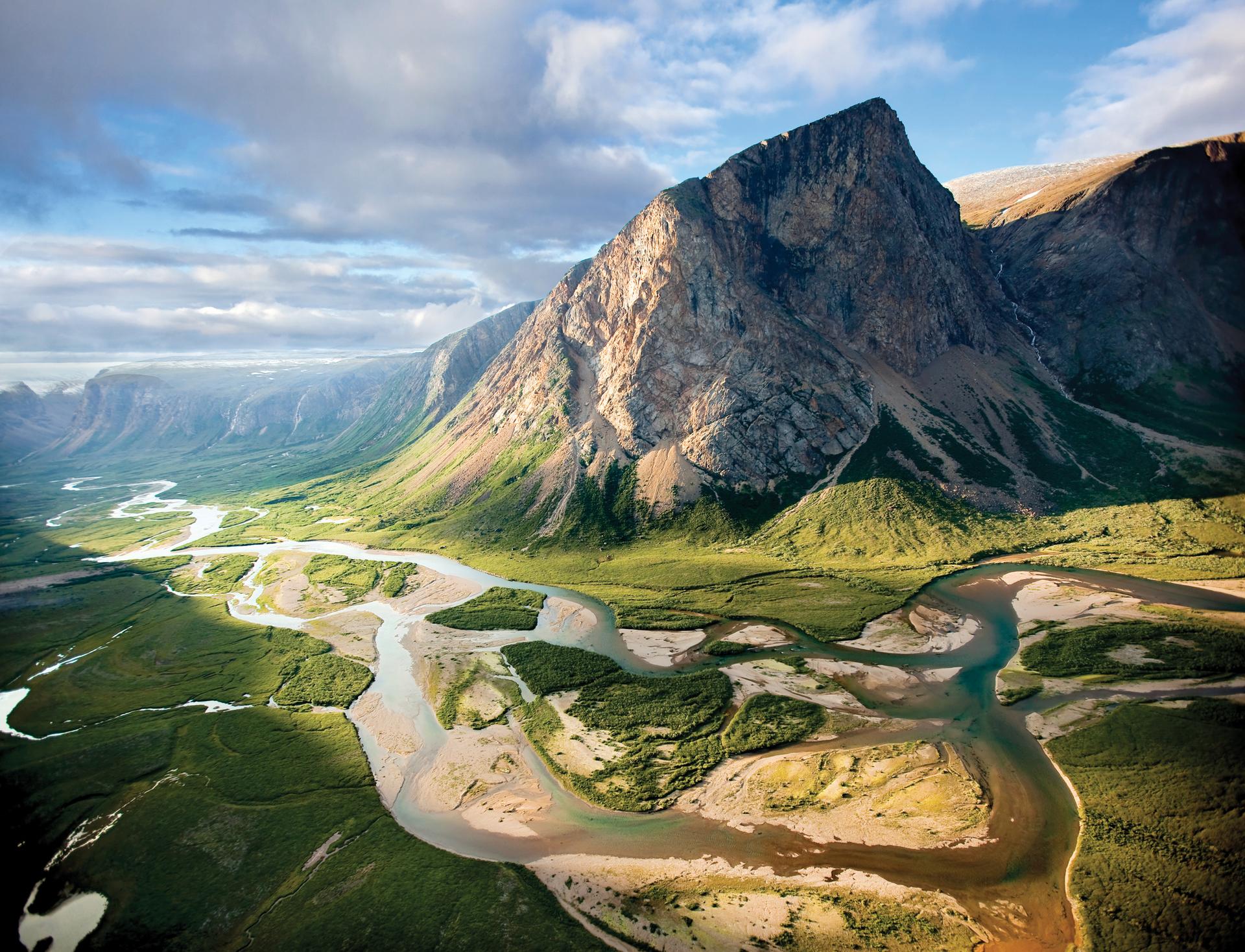 Torngat Mountains National Park, credit: Newfoundland and Labrador Tourism
On the Labrador Peninsula, the base camp of Torngat Mountains National Park is a far north outpost in Inuit homeland. With unusually coloured, 3.9-billion-year-old rocks and 7,000-year-old archaeological sites, the far-flung station affords spectacular daytime views of towering peaks, fjords, lakes, and tundra, and by night the Northern Lights. Add a side trip to see polar bear or caribou to complete your voyage.
Fogo Island, Newfoundland & Labrador
Fogo Island Inn - credit: Newfoundland and Labrador Tourism
Creatives and thinkers flock to remote Fogo Island Inn to find inspiration in the stunning, stark landscape. More cultural movement than luxe hotel, the inn has 29 rooms, plus four off-the-grid artist studios perched on the volcanic rock of Newfoundland's largest offshore island.
Gros Morne National Park, Newfoundland & Labrador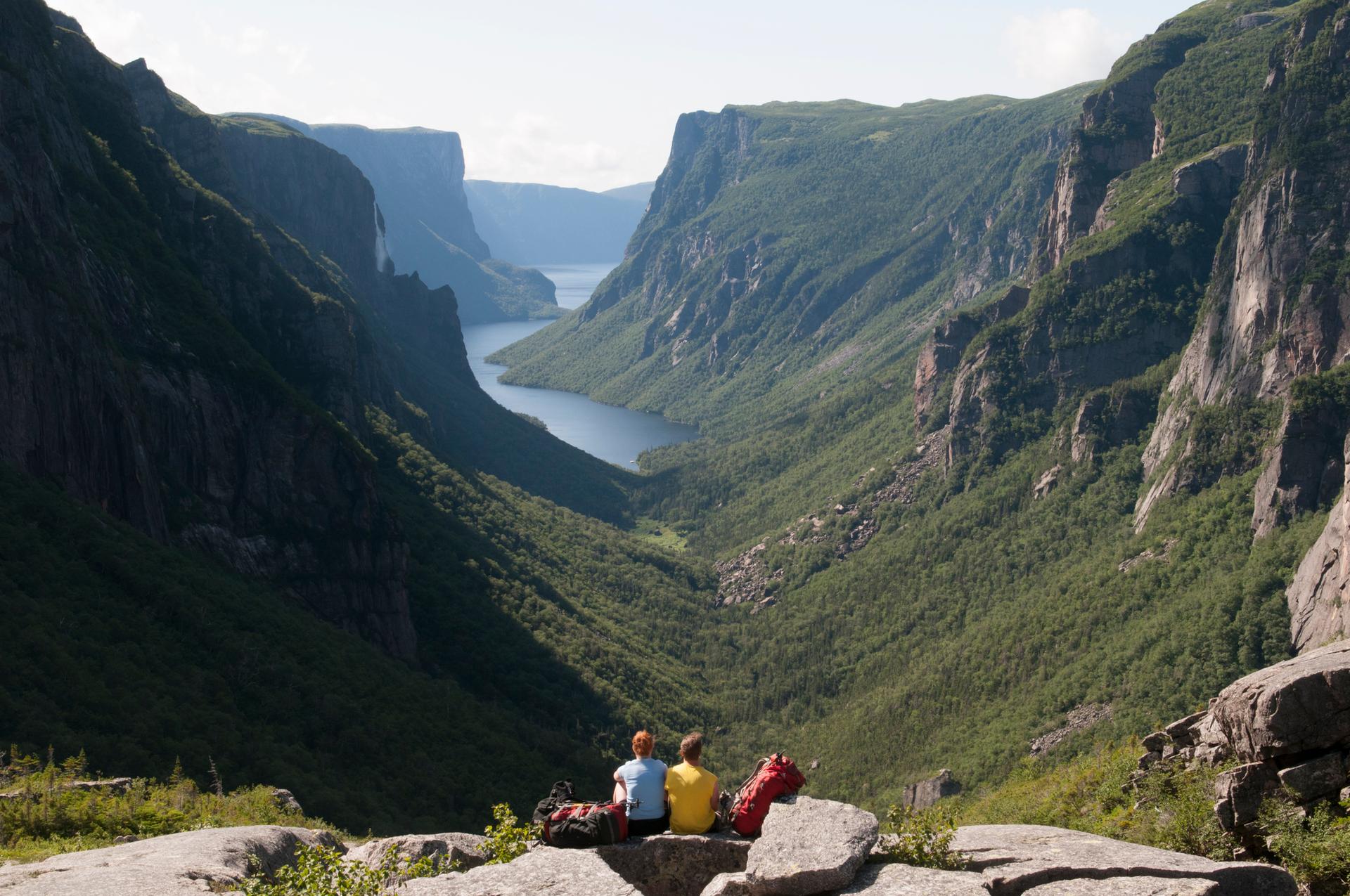 Gros Morne National Park, Western Brook Pond Fjord, credit - Newfoundland and Labrador Tourism
The scale of Gros Morne is mind-boggling and the outlook from Gros Morne Mountain, after a 14-kilometre trek ascending 792 metres, is ethereal. Everything about this geologist's paradise -- framed by the distinctive, flat-rock Tablelands -- is sweeping and large-scale.
Basin Head Provincial Park, Prince Edward Island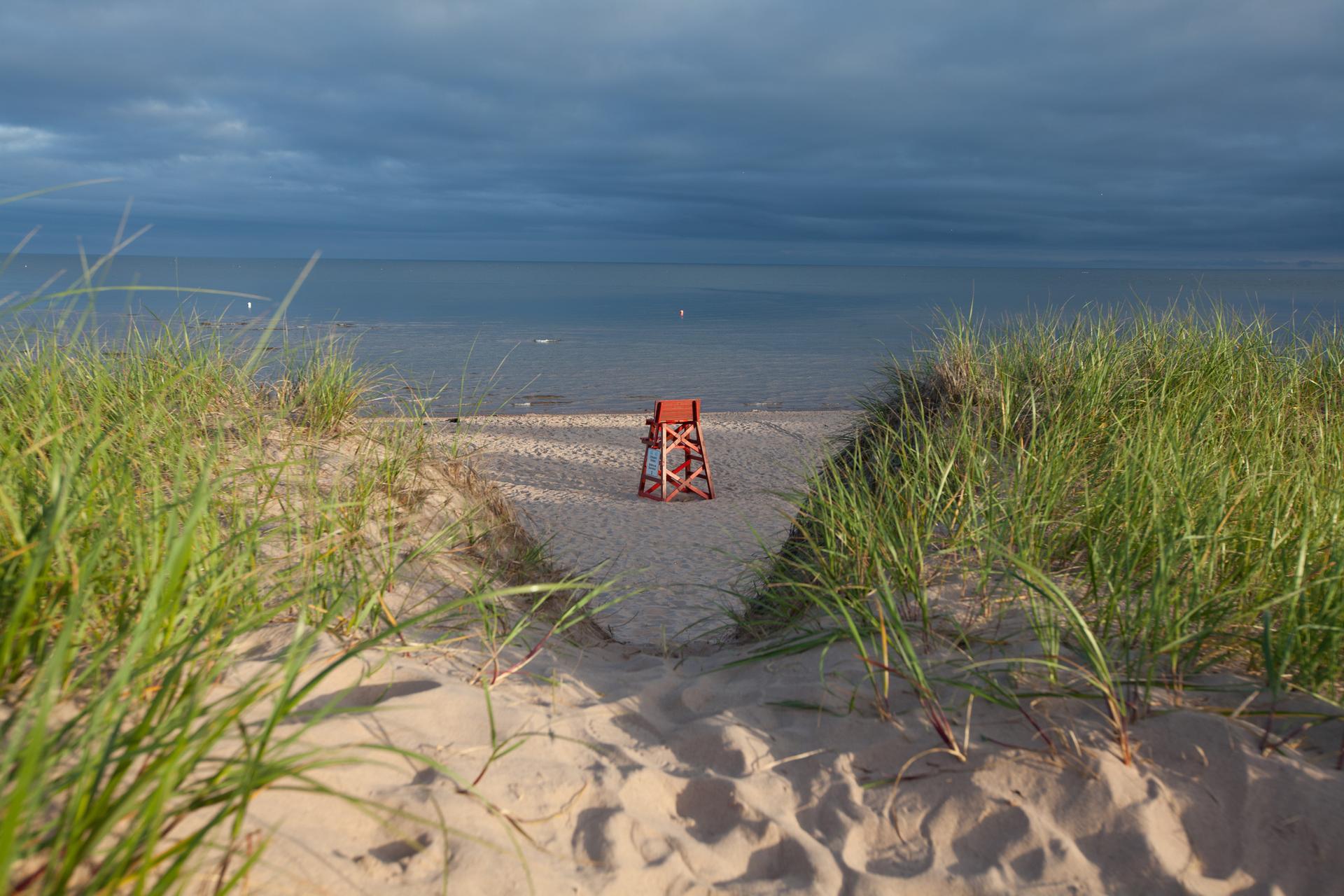 Basin Head Provincial Park
Oceanside views anywhere on Prince Edward Island are lovely, especially the vast, red-sand Argyle Shore. That said, watching the churning Atlantic from the grassy dunes of Basin Head Provincial Park is particularly delightful.
A bike with a view, Prince Edward Island
Panmure Island Provincial Park - credit: Tourism PEI/John Sylvester
The best way to take in the gentle, rolling farmland of PEI is on two wheels. The coastal lookouts are gorgeous and there are so many historic beacons along the way. We recommend packing a lunch and touring by bike, from lighthouse to lighthouse.
The Cabot Trail, Nova Scotia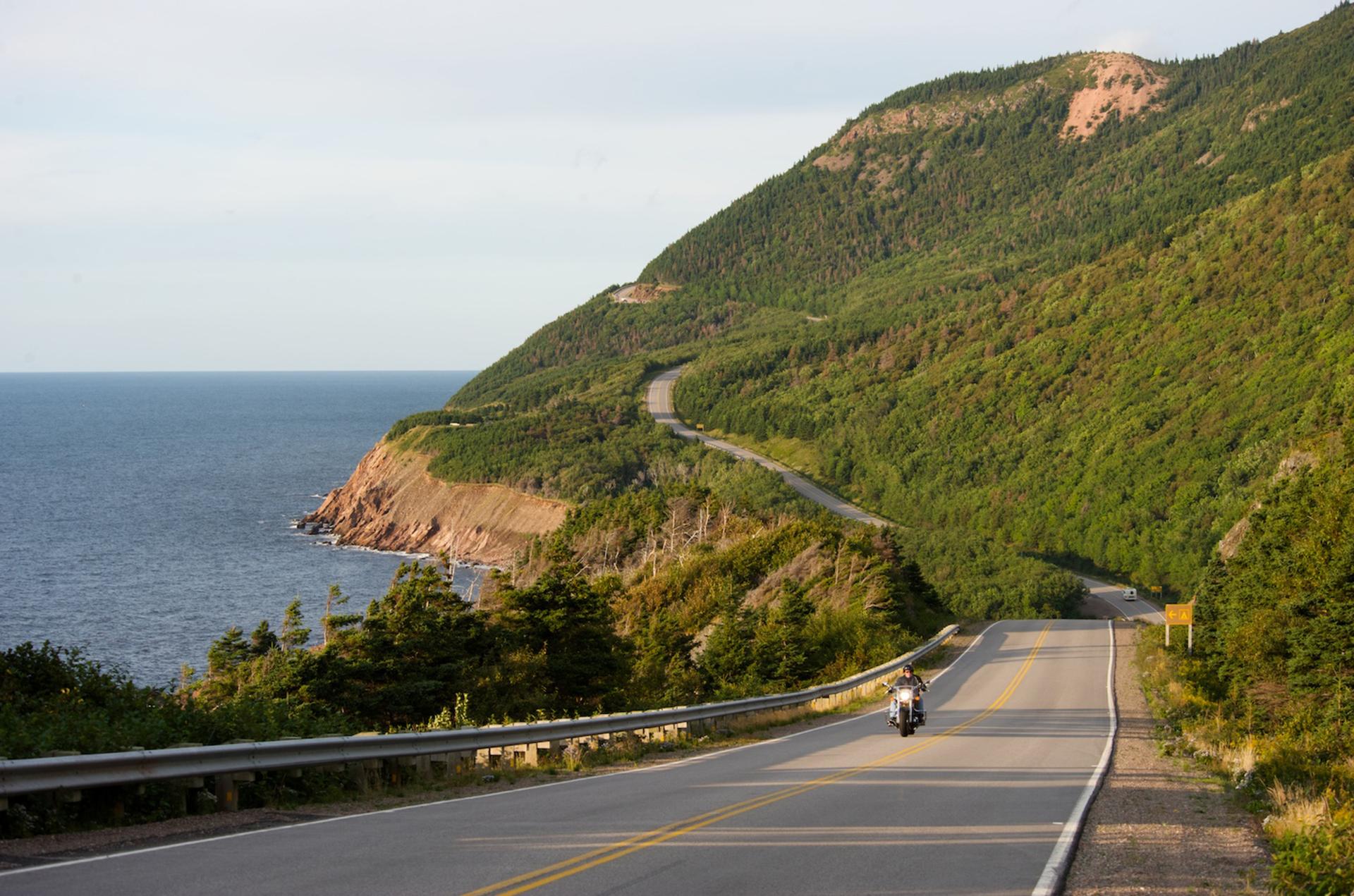 Cabot Trail Bike Tour - Freewheeling Adventures, Cape Breton Island
With rugged green mountains jutting up out of the Atlantic, Cape Breton Island is a world must-see, according to Travel + Leisure. Drive the fabled, nearly 300-kilometre, cliff-hugging Cabot Trail. If you prefer a little physical activity, you can cycle the route too, taking in the quiet and natural beauty, and stopping for a picnic above windswept cliffs.
Skyline Sunset Hike, Nova Scotia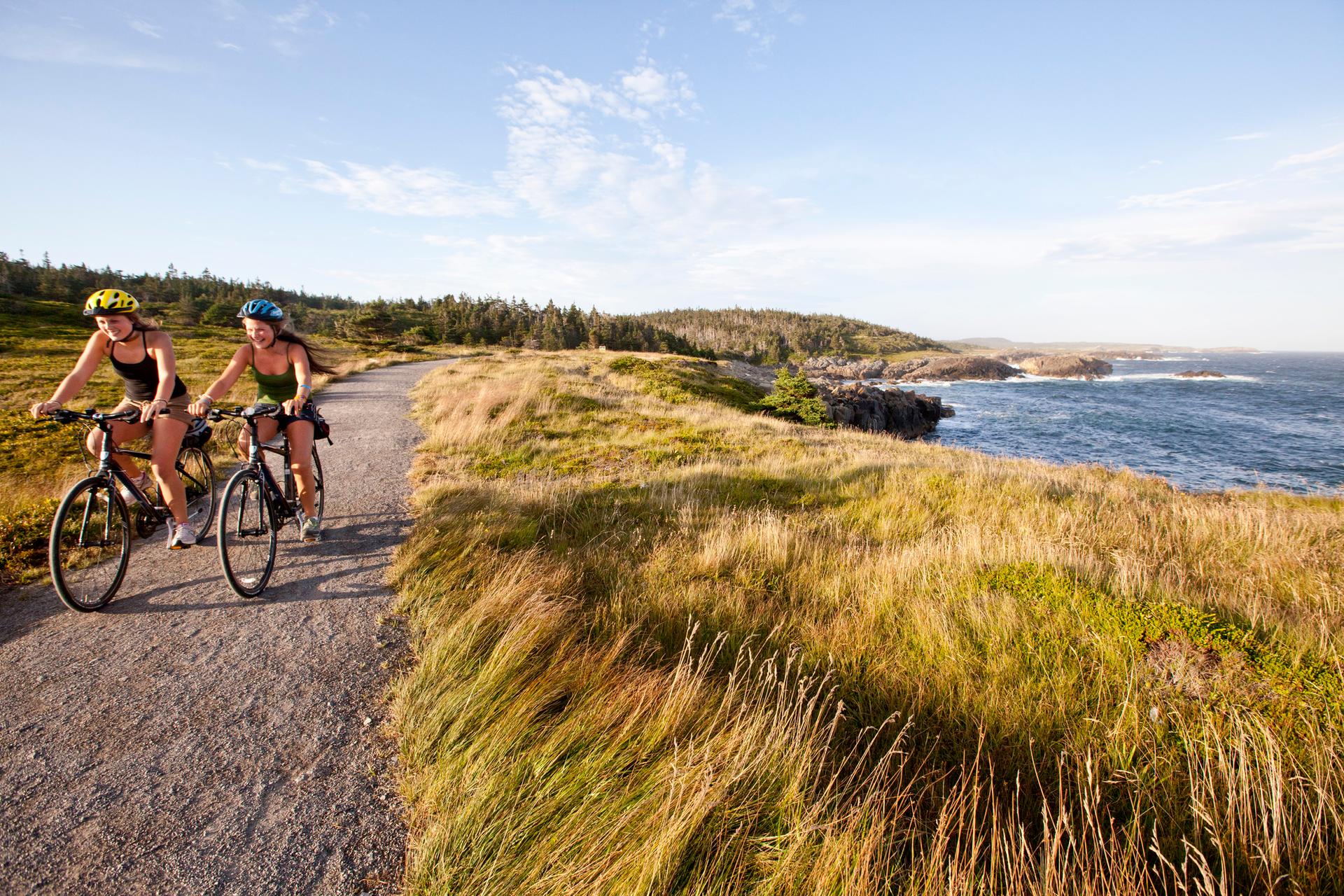 Cape Breton Island, Cape Breton Highlands National Park - credit: Nova Scotia Tourism/Wally Hayes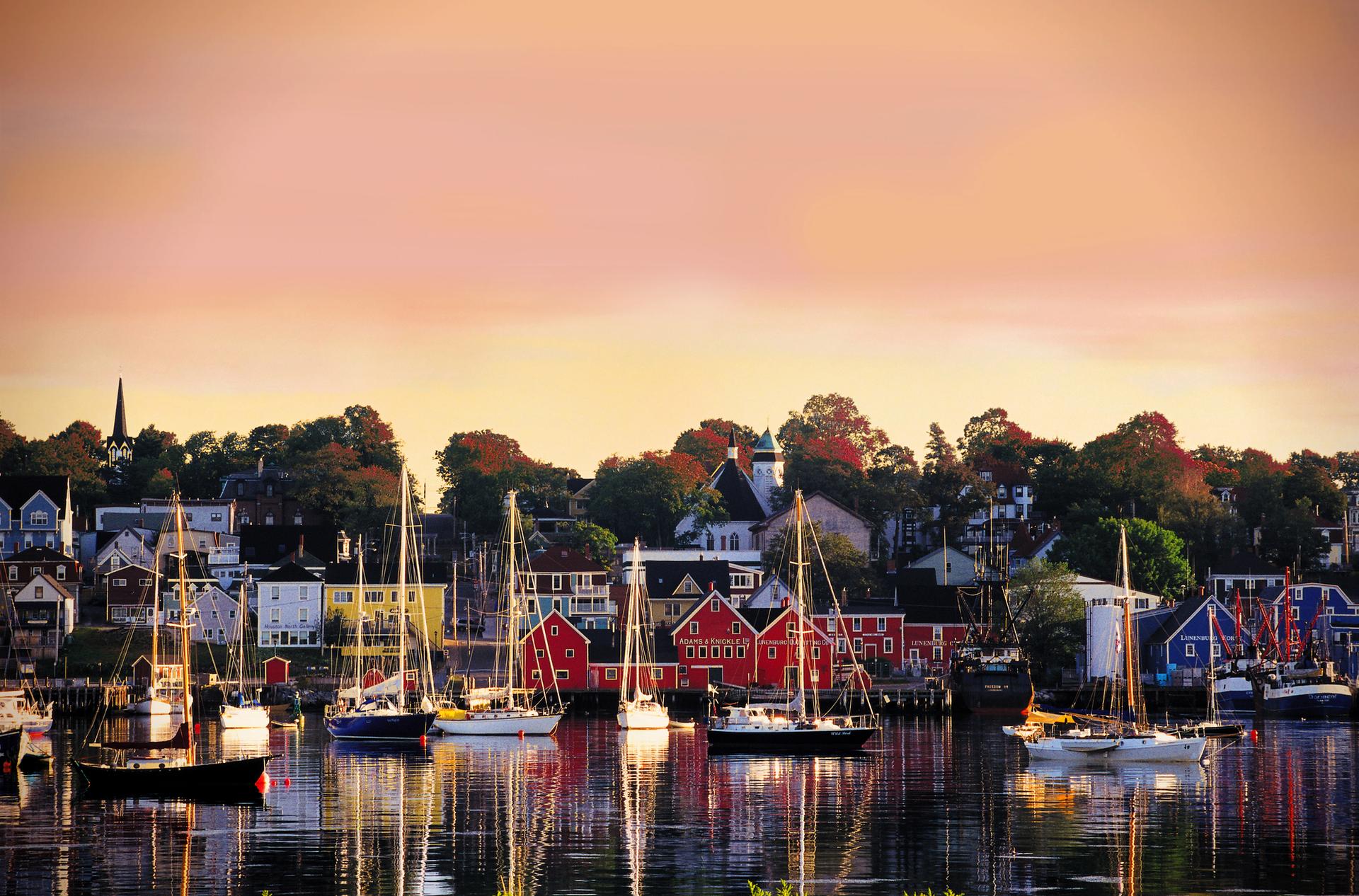 Lunenburg County, credit - Nova Scotia Tourism
From the water, 1750s-era Lunenburg resembles a painting, with its brightly-hued houses, steepled churches, and sailboats anchored in the marina. Once a shipbuilding and rum-running hub, this quaint UNESCO World Heritage town is ideal for touring on foot. Don't miss the rum tasting at Ironworks Distillery.
Views are meant for lingering. So take your time in Atlantic Canada, where life feels a little slower -- and views, a lot bigger.