Golf getaway guide to Québec City
Throughout Qu?bec City and Charlevoix, there's no denying the historical significance of the region. And when it comes to golf, the history of the area holds an important role in the enjoyment of the game.
The Charlevoix region, about an hour from Qu?bec City's charming downtown, is a nature-lovers' dream. It boasts picturesque landscapes, cute shops, culinary delights and top-ranked golf, too.
Qu?bec City, meanwhile, is arguably Canada's historical epicentre with opportunities to see and experience Indigenous, French and English influences and culture. The history of the area is undeniable - as Qu?bec City itself is a UNESCO world heritage site - and the golf in Quebec City reflects this unique intersection as well.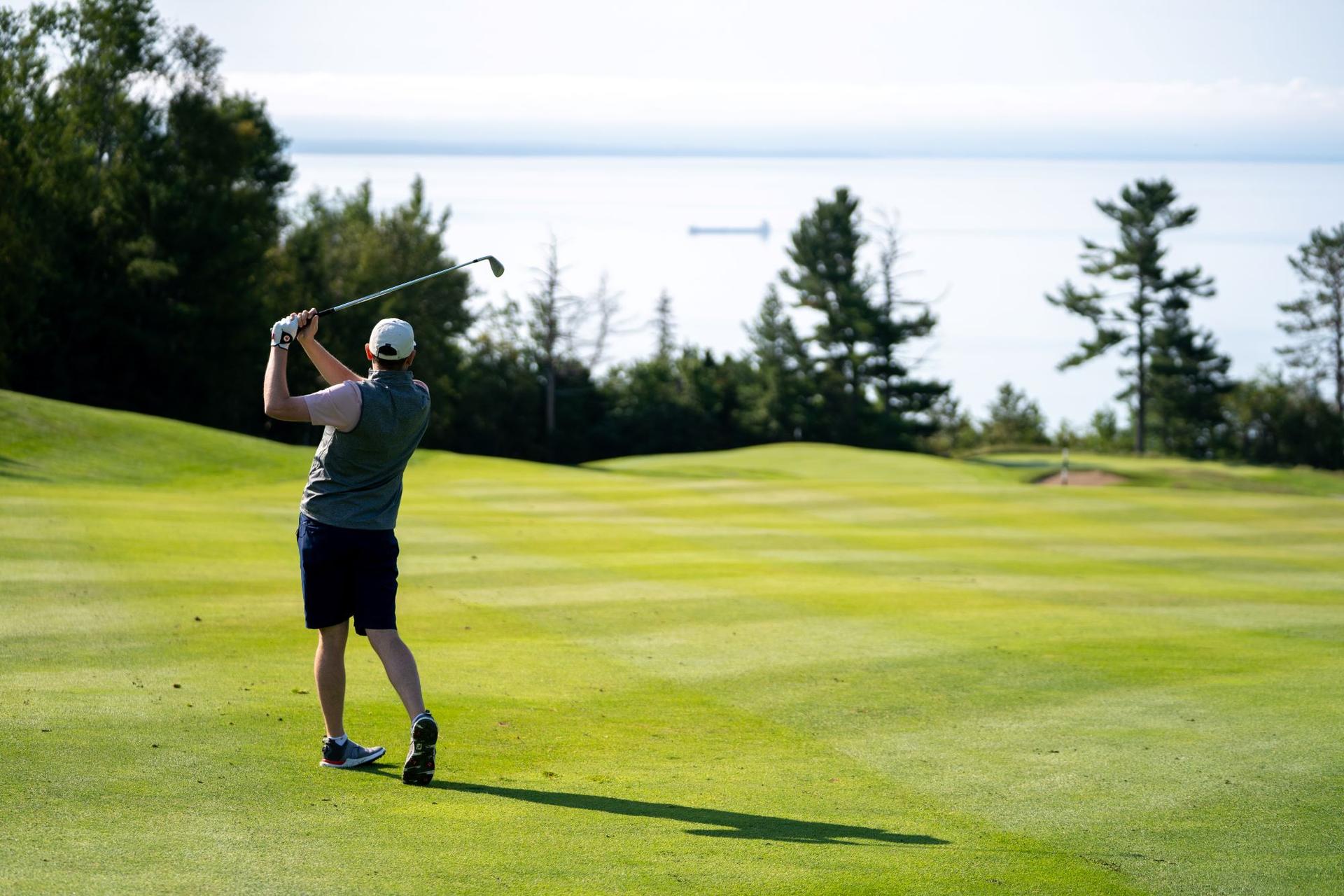 Host Adam Stanley hits his approach shot on the back nine of the Fairmont Le Manoir Richelieu. Credit: Fourth Frame Films
"There are roughly 20 courses in the surrounding area of Qu?bec City and all are beautiful, mature golf courses," says S?bastien Desnoyers-Picard, a talented golfer from Wendake - about 20 minutes from Qu?bec City - and Chief Marketing Officer of the Indigenous Tourism Association of Canada. "You really have it all here. It's a fun city. It's a historical city. And that's why people come here." 
Historical and beautiful golf options
The course at Fairmont Le Manoir Richelieu in Charlevoix has 27 holes of stunning views looking out to the famous St. Lawrence River. Golf at the Fairmont Le Manoir Richelieu dates to the 1920s, but the golf course has most certainly aged gracefully with nine new holes being added to complete the 27-hole facility in 2005.
One golf columnist, in 1929, wrote that playing golf at Le Manoir Richelieu offered such a breathtaking aerial view it was like you were hitting balls "from one cloud to another." This vibe of golf-on-top-of-the-world is perfectly showcased when you tee off on the first hole of the Saint-Laurent nine, about 300 metres above the St. Lawrence River.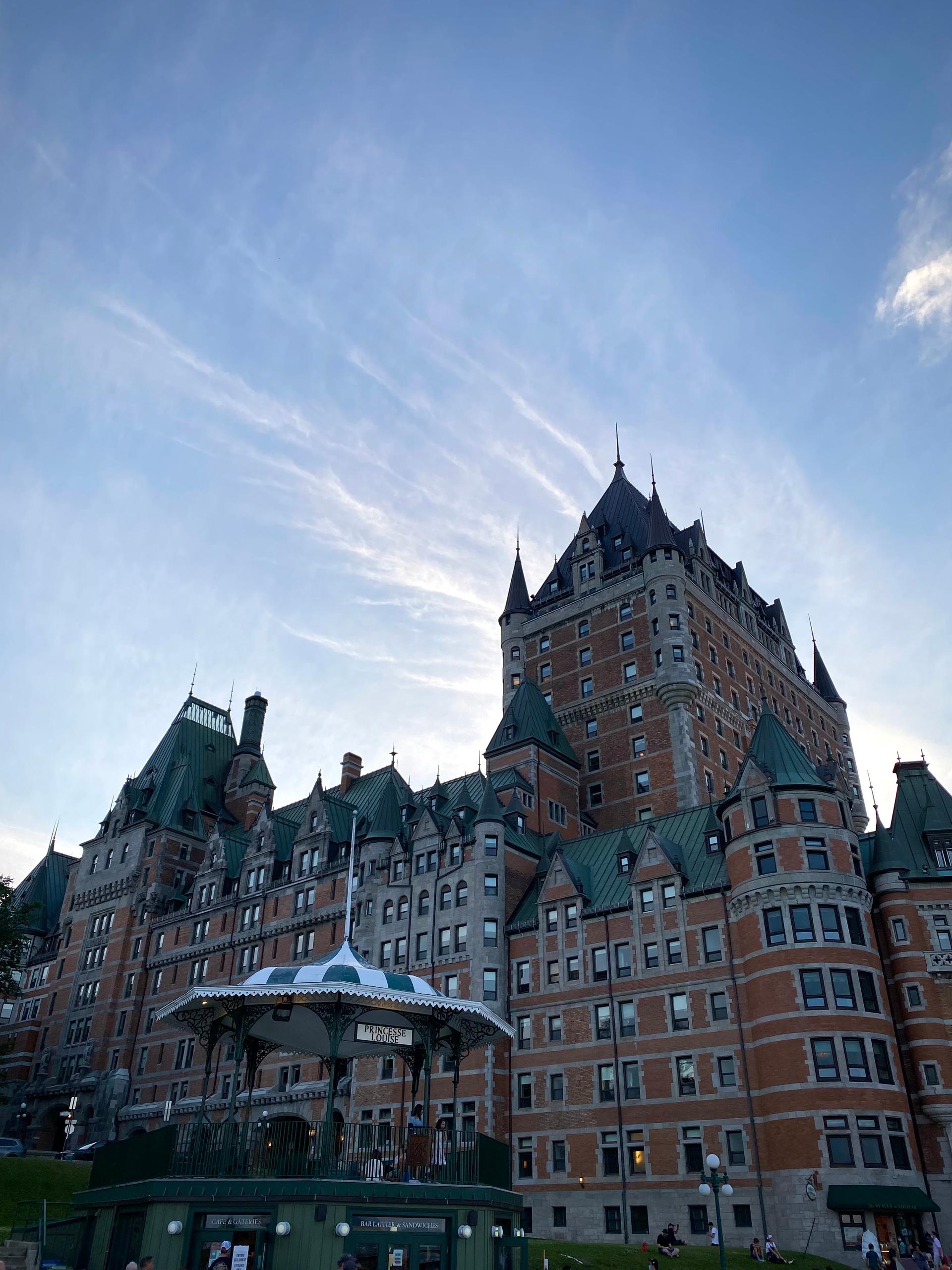 The Fairmont Chateau Frontenac. Credit: Adam Stanley
While you could likely play all day at Le Manoir Richelieu and not tire, there's another course just minutes away that's worth a look too. The Club de Golf Murray Bay is a fun layout that's the second oldest in North America still on its original site. Since it's a par-68, golfers can enjoy a quick round here before checking out the region's other draws.
Back near downtown Qu?bec City, there's no shortage of parkland layouts that all utilize the stunning landscapes that lay close to one of Canada's most historical cities.
"The great thing about the Qu?bec City area is that there are several golf clubs that are very close yet all very different," says Elisabeth Asselin, a teaching professional at the Royal Qu?bec Golf Club. "What I love about the area is there is a lot of [options] and you can find clubs that appeal to all types of golfers."
Canada's history on display
In between your rounds of golf, understanding and appreciating the history of the area is an undeniably important part of a trip to Qu?bec City and Charlevoix.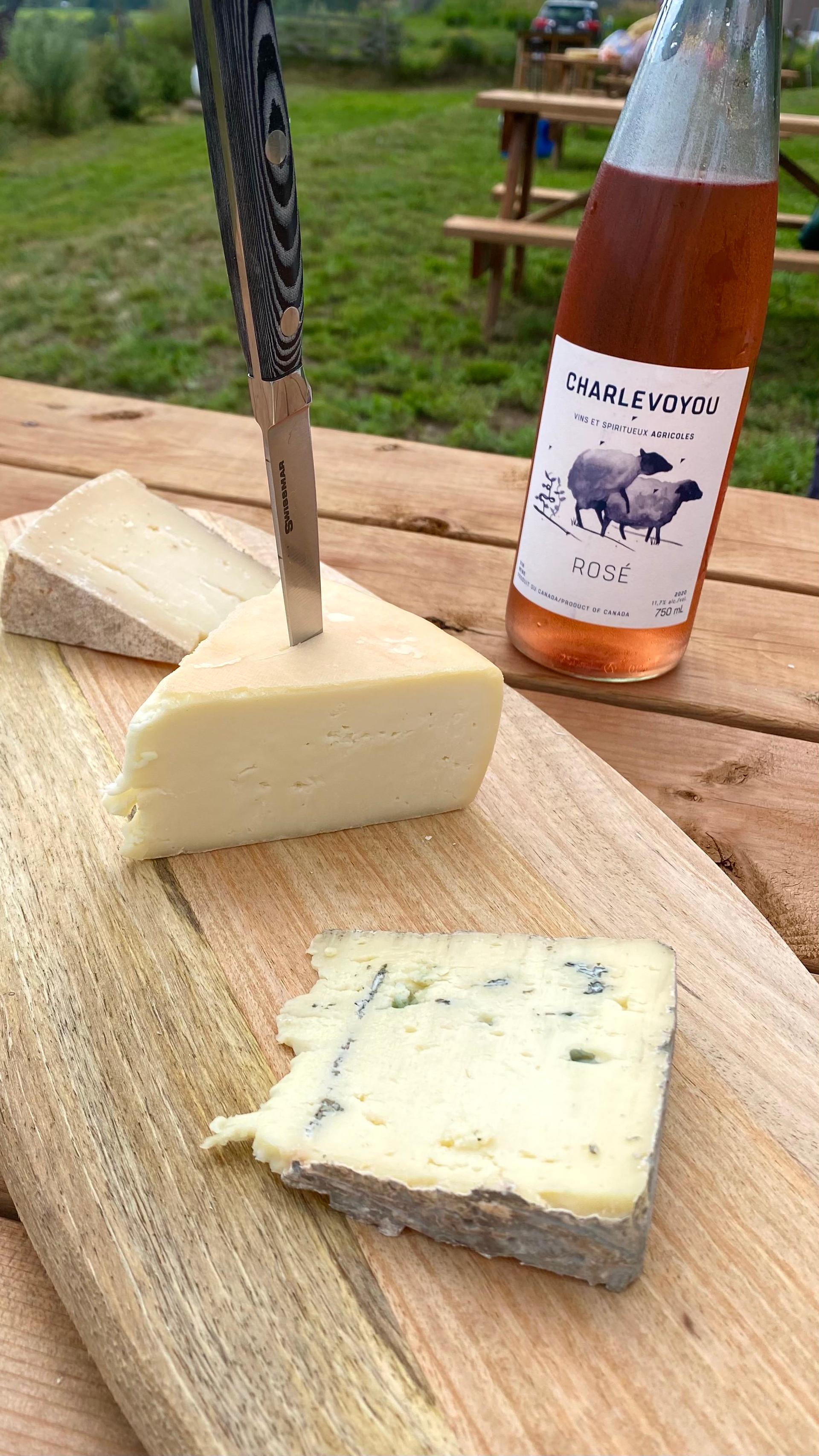 Wine and cheese selections from La Famillie Migneron de Charlevoix in the Charlevoix Region. Credit: Adam Stanley
There is no shortage of interesting historical tours of how downtown Qu?bec City came to be and you can imbibe on the historical foodie connection of the area as well - dive into a plate of poutine (La Buche in downtown Qu?bec City serves up plenty of different options of the iconic dish featuring fresh-cut fries, hearty gravy and the squeakiest cheese curds ever) or enjoy some European-inspired wine and cheese (Quebec is the country's largest producer of cheese).
Wendake offers a museum, hotel and dining that reflect the Indigenous culture of the region. The Indigenous influence of the Qu?bec City area is undeniably important and it's elegantly on display in Wendake, about 20 minutes from downtown.
Qu?bec City and the Charlevoix Region are finding ways to honour the past - including with its golf offerings - while still looking toward the future.