Golf getaway guide for Canmore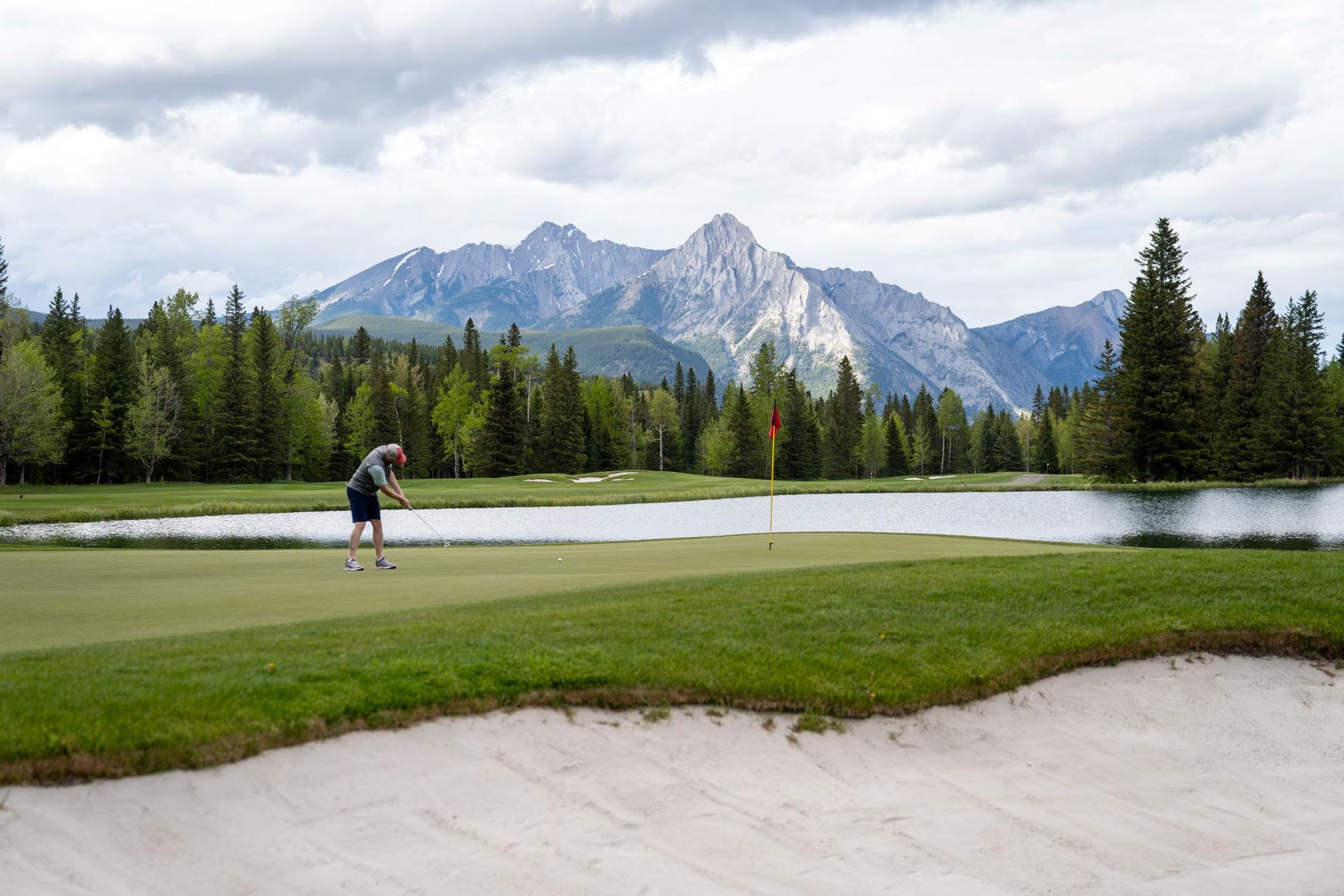 Playing golf in the Canadian Rockies is a sensory experience essentially unmatched when compared to any other place in the country. A quick drive from Calgary's airport out to Canmore, Kananaskis, brings forth an emotion and a feeling that is purely Albertan.
But what makes these golf courses so special?
Lisa Vlooswyk, whose nickname is "Longball" on account of her being an 8-time national long-drive champion has been able to travel all around the world to play golf over the last two decades or so. For her, though, there's no place-or view-like home.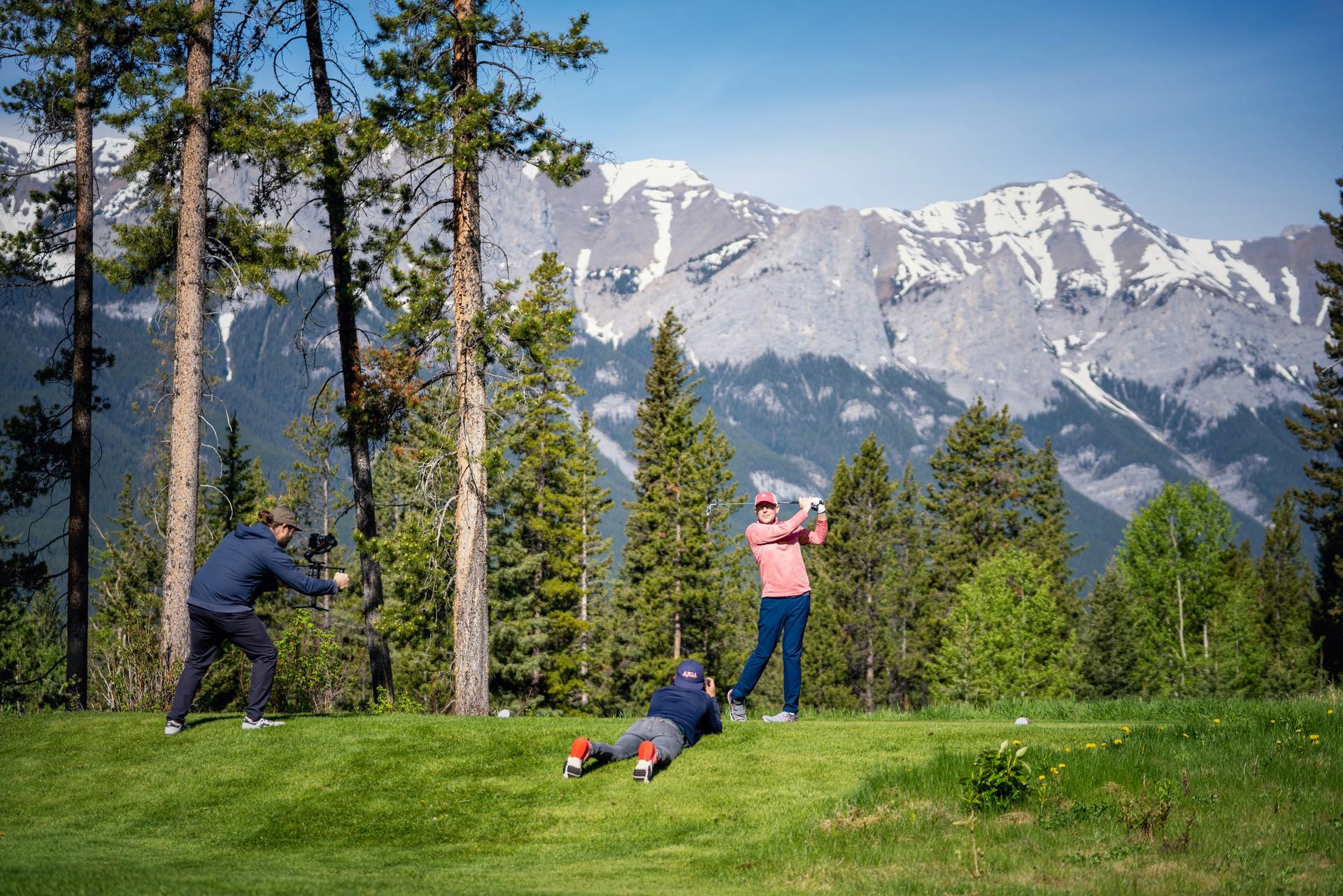 Credit: Adam Stanley
"These views are truly stunning," says Vlooswyk. "I've travelled all over the world, played famous golf courses and my favourite courses are right here in the Canmore Kananaskis region because you just can't beat these views."
Mountains, lakes, and trees - oh my!
Having the opportunity to tee it up in Canmore Kananaskis means seeing Canadian landscapes at their finest. The mountain region about an hours drive from Calgary is home to some of the top-ranked courses in the country. Even though the notable layouts are all built across and through the same kind of topography, each course gives golfers a unique playability experience and all come with a fun story to tell.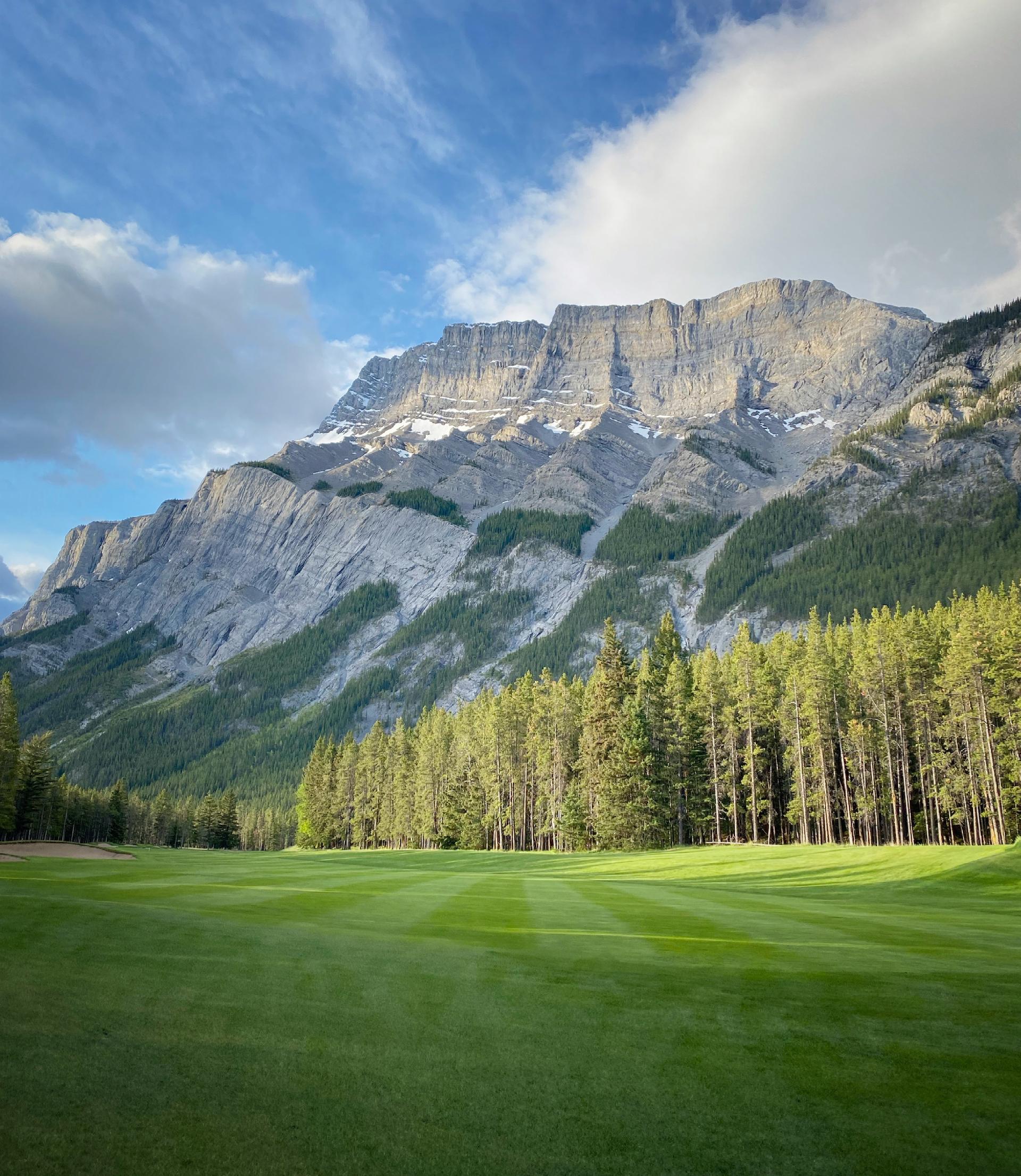 Credit: Adam Stanley
Take the Kananaskis Country Golf Course and its two 18-hole layouts-the Mt. Kidd Course and Mt. Lorette Course. About five years ago both courses were washed away due to aggressive flooding. But now, nearly a half-decade later, the two courses are back and arguably better than ever.
They both boast immaculate greens, lush fairways, stop-and-stare views and six sets of tee boxes-making them idyllic for any level of golfer. Not only that, but the on-site restaurant serves up tasty, locally-inspired fare and a delicious craft beer called Pete's Pils (named after the former Premier of Alberta, Peter Lougheed).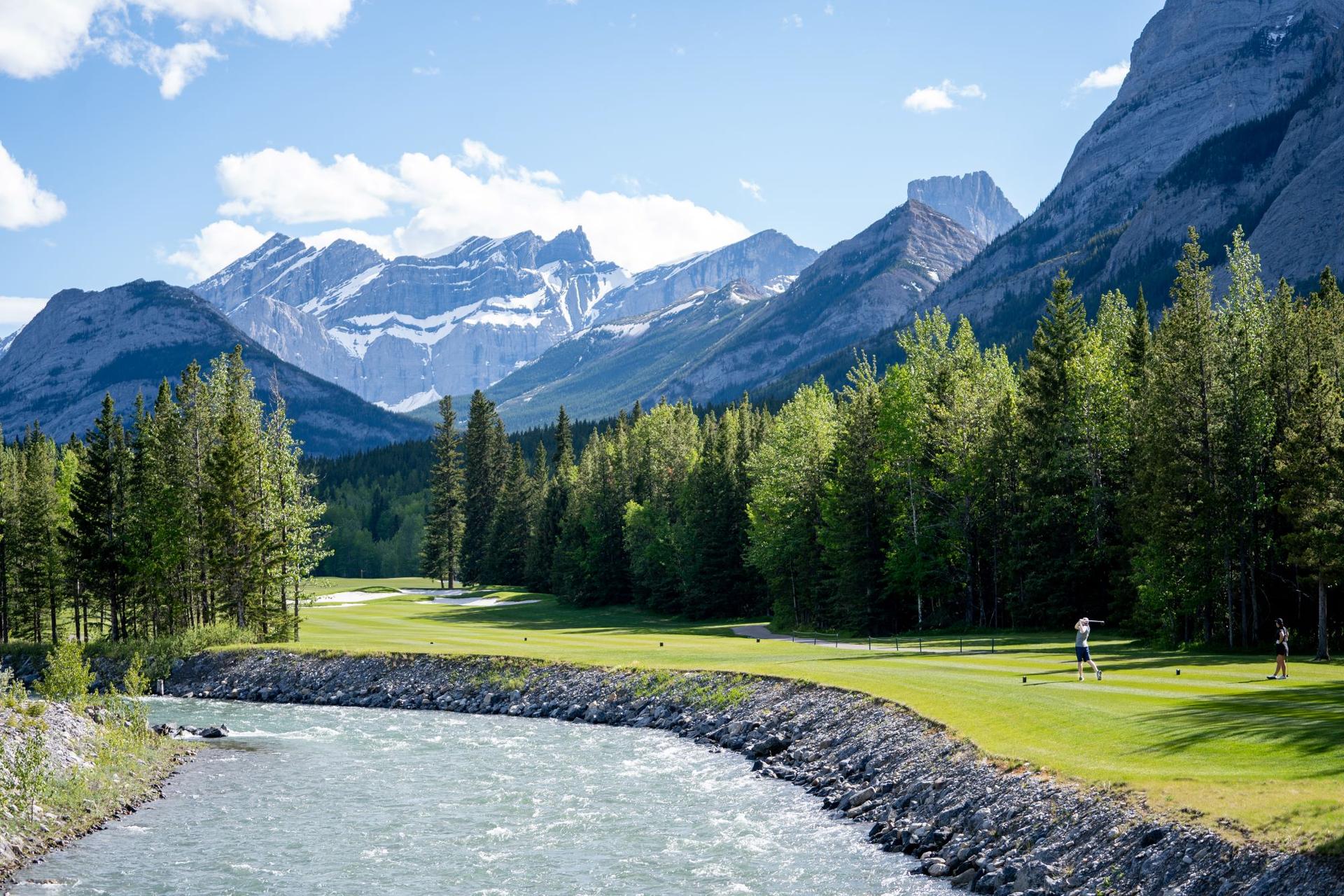 Credit: Adam Stanley
About 40 minutes away from Canmore you'll find fabulous double-dip drama  at both Silvertip Golf Course and Stewart Creek Golf and Country Club. Silvertip sits on 600 acres of grasslands, peaks and valleys complete with countless breathtaking views of the Three Sisters Mountain. Meanwhile, Stewart Creek features impressive topography and extraordinary vistas defined by rocky outcrops and mountain streams.
Over in Banff, the Fairmont Banff Springs Golf Course may be the country's most iconic and it's easy to see why. This classic Stanley Thompson gem is challenging yet playable. It's carved out of mature forest with impressive mountain views to boot.  
Credit: Adam Stanley
Enjoy Alberta's local food and drink
Not only is the golf in Alberta some of the best in the country, but the food, drink and fun activities away from the course are so uniquely Albertan it's worth the trip for those things alone.
Alberta's beef, of course, is known the world over. There are plenty of delectable spots for a celebratory cut after a nice round of award-winning golf, but a favourite is CHARCUT Roast House in downtown Calgary. Owned by chefs Connie DeSousa and John Jackson (who have multiple restaurants across the city), it serves up classic steakhouse fare with melt-in-your mouth beef at the forefront.
If you're looking a great spot in Canmore, don't miss Sauvage for their plant-to-plate dining, the Iron Goat Pub for hearty casual plates or enjoy a local beer-made from fresh water from the province-at The Grizzly Paw Brewing Company.
Whether it's on course or off, it's easy to celebrate all things that makes Alberta, well, Alberta.