Get wild on an arctic safari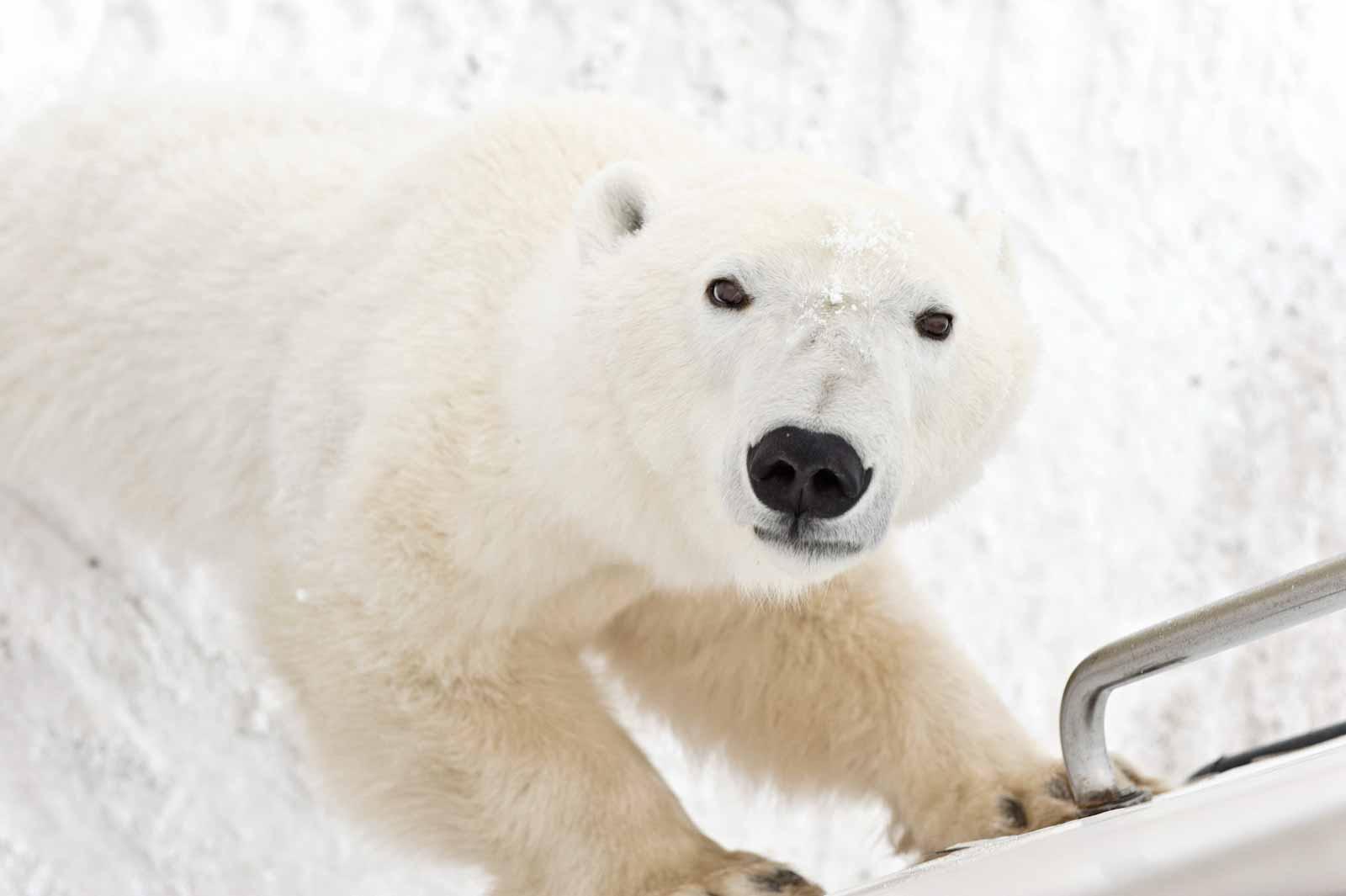 The animals and marine life that live in northern Manitoba are diverse and incredible, and the best (and sometimes only) way to see them is on an Arctic safari.
Here's a breakdown of some of the wildlife you can meet on an Arctic safari in northern Manitoba.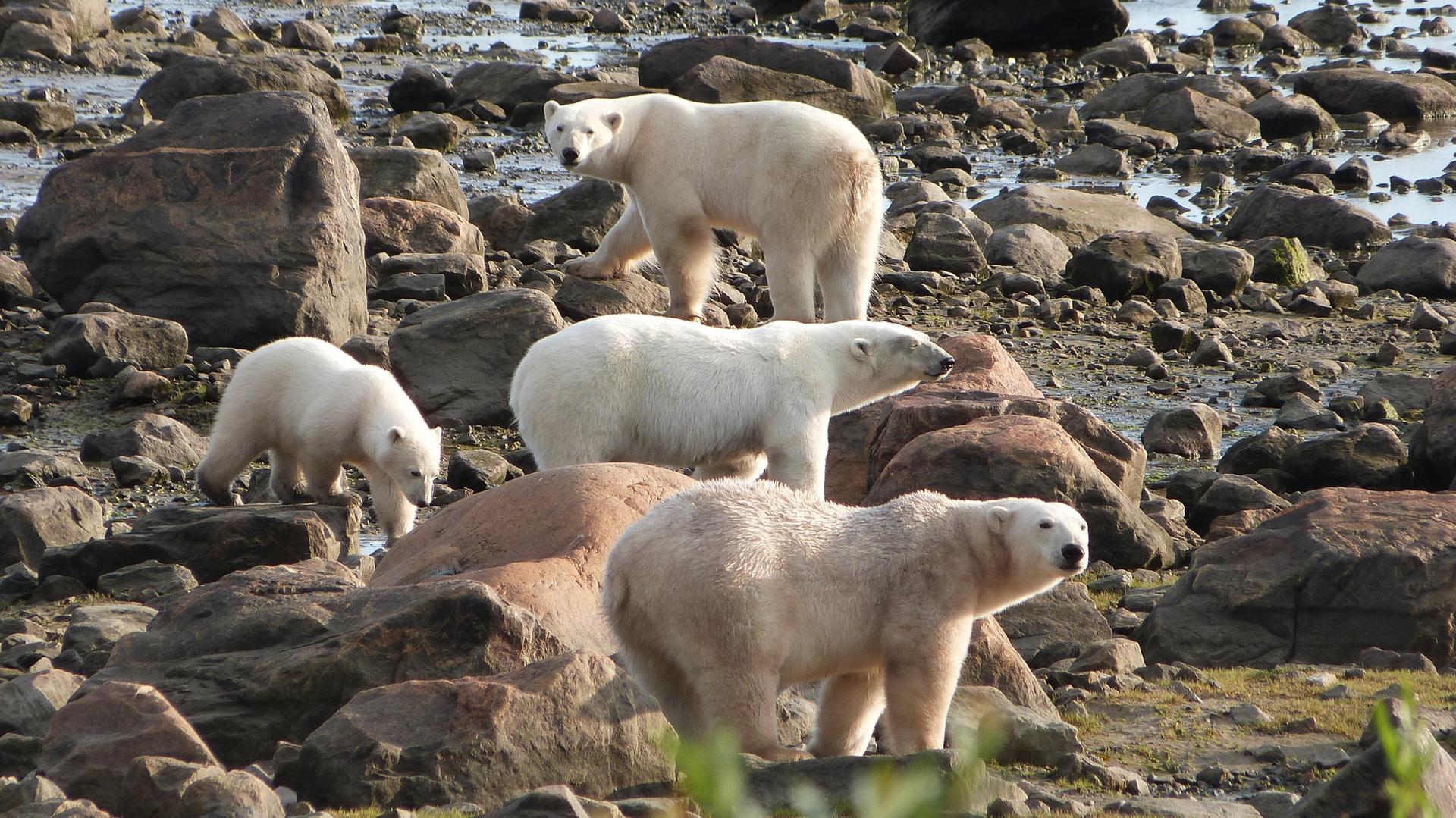 Polar Bears - Credit: Churchill Wild/Terry Elliott
Polar Bears
The jewel of the northern animals, the polar bear is a truly majestic and powerful creature. Seeing a polar bear in the wild is one life experience you will never forget.
Northern Manitoba is home to one of the few towns in the world where polar bears can be observed in the wild: Churchill. Polar bears can be observed any time of year, but are particularly prominent in October and November when they begin their move from their summer habitat on the tundra back to where pack ice forms over the Hudson Bay. Churchill lies on this migratory path, which is why it provides endless opportunities for polar bear viewing, and why thousands of visitors from across the globe visit each year.
Beluga Whales
Few things in life can compare to seeing a pod of sparkling white beluga whales as they dive and circle around you. With Hudson Bay home to over 57,000 belugas at certain points during the year, the sheer number of whales will leave you mesmerised.
Caribou - Credit: Churchill Wild
Caribou
Watching a herd of caribou thunder across the tundra is an unforgettable experience, and one you can enjoy in northern Manitoba. The Schmok Lake region, near the Nunavut border, is home to the largest caribou migration in North America. This area is the best place to see the impressive caribou in vast numbers as they move across the plains, trying to steer clear of predatory wolves along the way.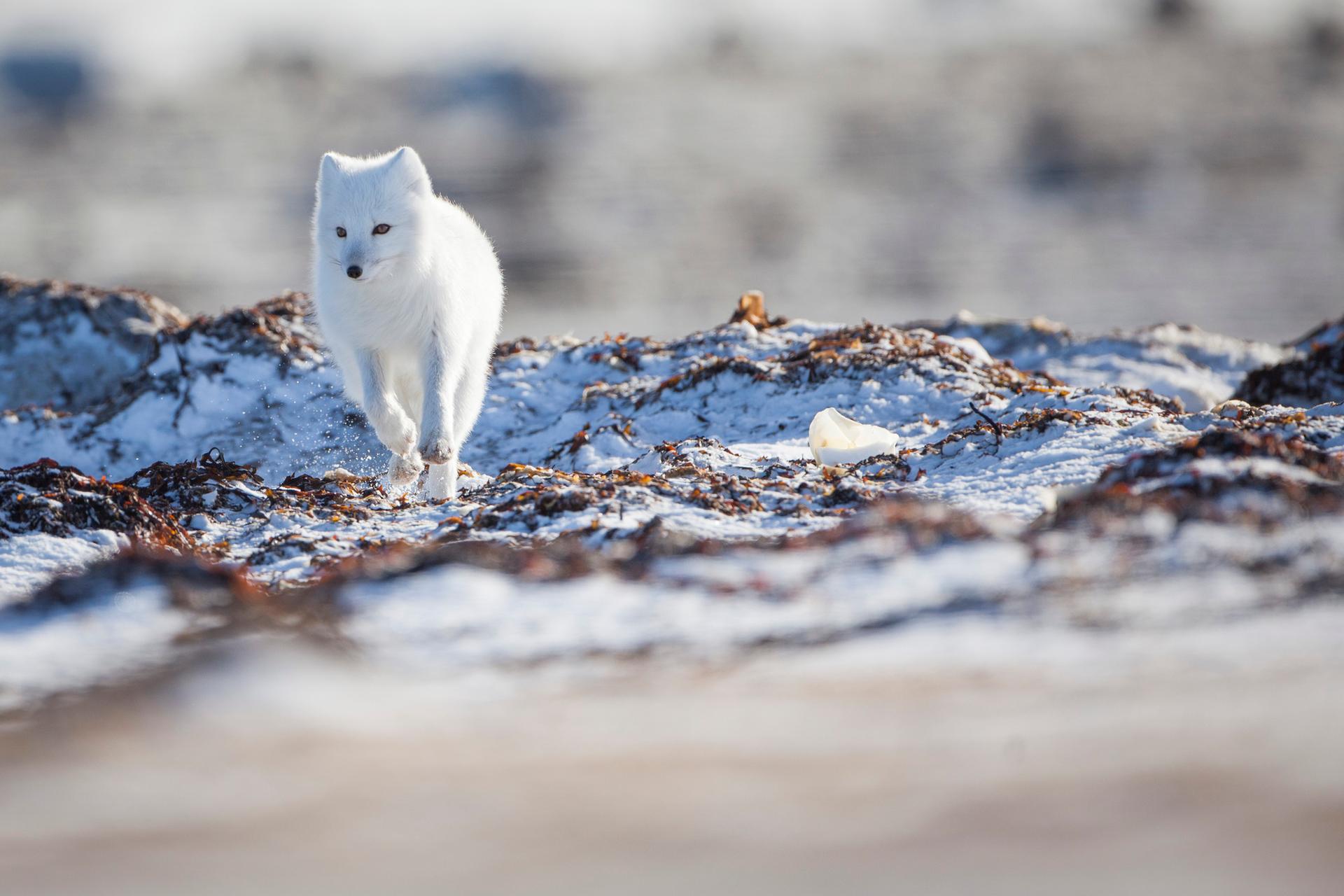 Arctic Fox
Arctic Fox
One of the most beautiful animals in the north, the arctic fox has developed a thick white coat that blends with its environment to aid in hunting and in evading its predators like the polar bear. The arctic fox is so well adapted to its environment, that it won't start shivering until temperatures reach -34? C. It doesn't have to be that cold for you to see one of these amazing animals in its natural habitat, but you will have to venture onto the wild tundra. There, in Manitoba's north, Arctic foxes are abundant. Even with their superior camouflage, there is a very good chance you will be able to snap a picture of these furry white locals.
Pack your camera and head out on your own Arctic safari with the help of Travel Manitoba.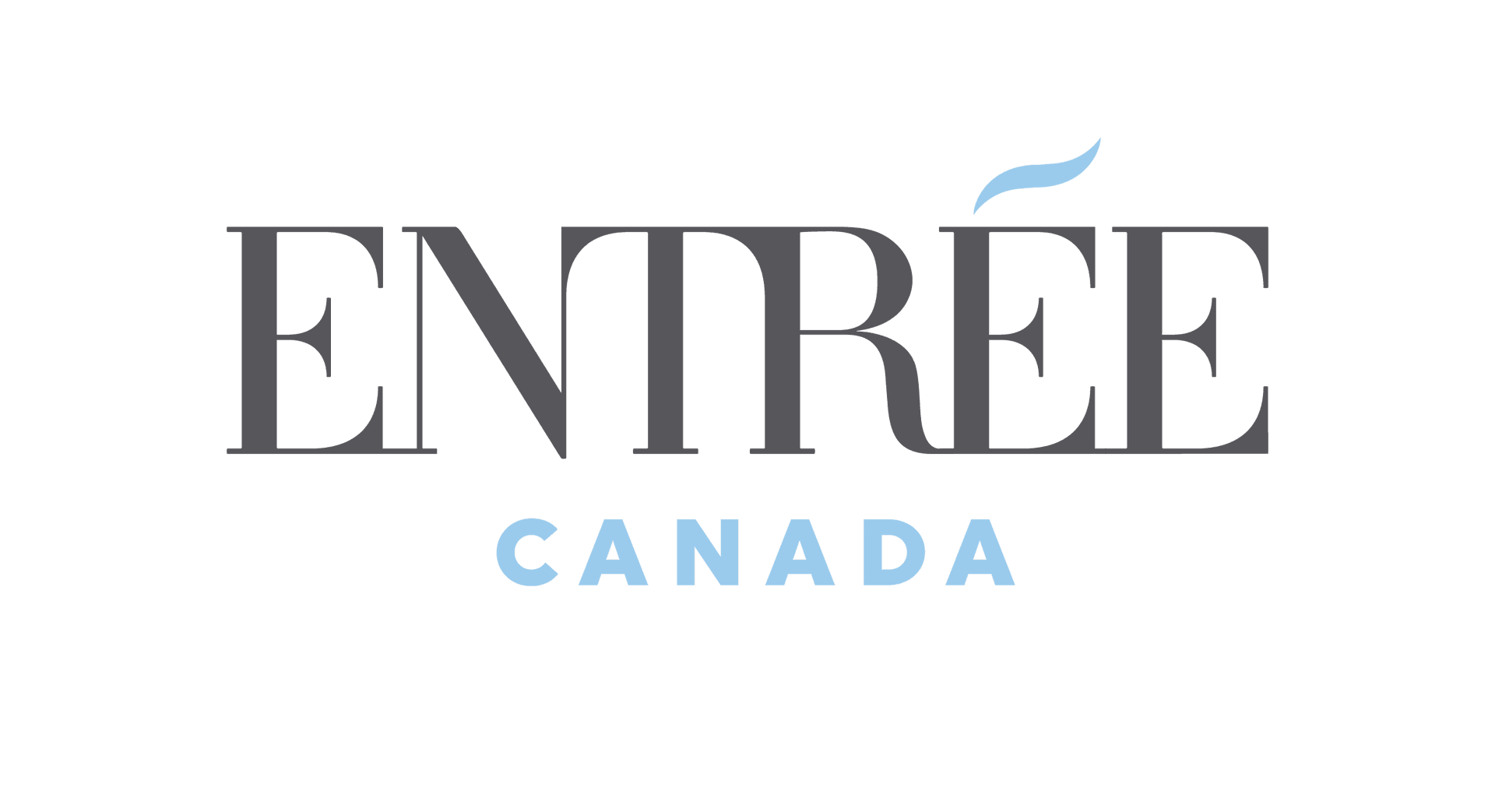 From CAD 15,195 per person, double occupancy
7 days, 6 nights
Welcome to the edge of the Arctic – a remote region where polar bears march towards the coastline, wolves play in the barren tundra, and moose drift through frozen forest. Here you'll experience a seven-day adventure like no other. Your days will be filled with hikes and excursions near the waters of Hudson Bay and into dense boreal forest. Camera in hand, you'll capture memories of northern wildlife and watch the skies for the aurora borealis – they are highly likely to appear given your location under the aurora oval. In the evenings, cozy up in a remote lodge, enjoying tundra cuisine and impeccable hospitality.
From CAD 1,295 per person (double occupancy)
3 days / 2 nights
Discover Churchill, MB, where you'll spend the nights in awe of the Aurora Borealis and the days seeing Churchill in a different light.  Highlights of the trip include exploring Nights Under Lights in a yurt, visiting the Churchill Northern Studies Centre, and dining under an ethereal experience of dancing waves (did we mention that it's a six-course meal).
You will also get to:
- Learn about traditional indigenous beading and caribou tufting (you'll even get to take home a pair of moccasins!)
- Dog sled and meet some gentle and sweet doggo souls.
- Snowshoe under the moonlight and aurora.
Check out Churchill today.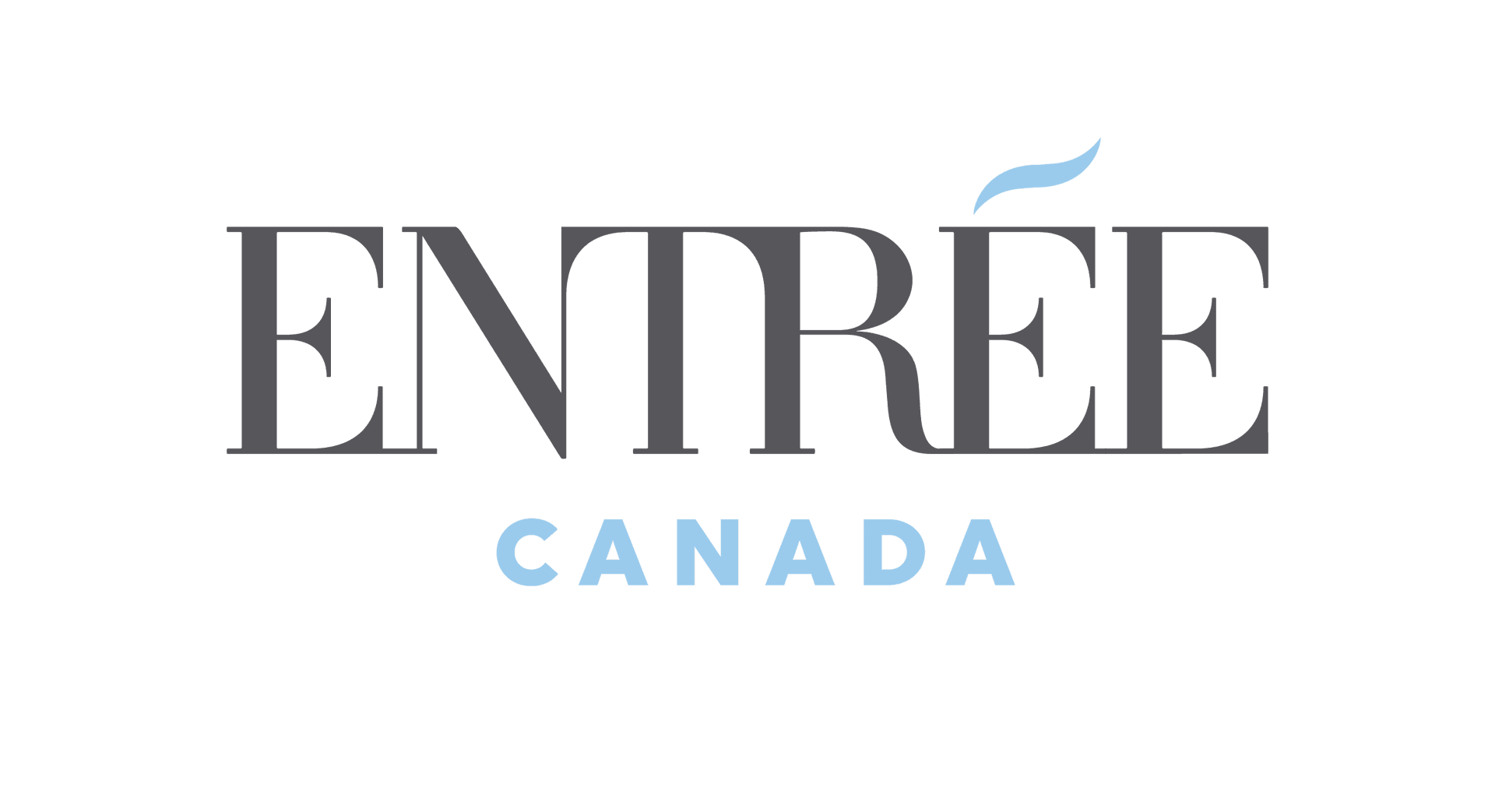 From CAD 14,895 per person
8 day, 7 nights
This trip combines the thrill of seeing and hearing beluga whales with summer polar bear viewing on the tundra. Thousands of beluga whales congregate in the Hudson Bay each summer, and you'll see and hear hundreds of them both from the air on the flight to and from the lodge and on boat tours in the Seal River Estuary. Also interested in the belugas are the polar bears, here to wile away the summer and provide us with fantastic viewing opportunities in the process. You'll have the chance to see a whole host of other wildlife on this trip as well—including caribou, fox (red and Arctic), wolves, moose, and birds galore (such species as ptarmigan, Smith's Longspur, Ross' and Bonaparte gulls, and jaegers, etc).