Canadian winter festivals that heat up each year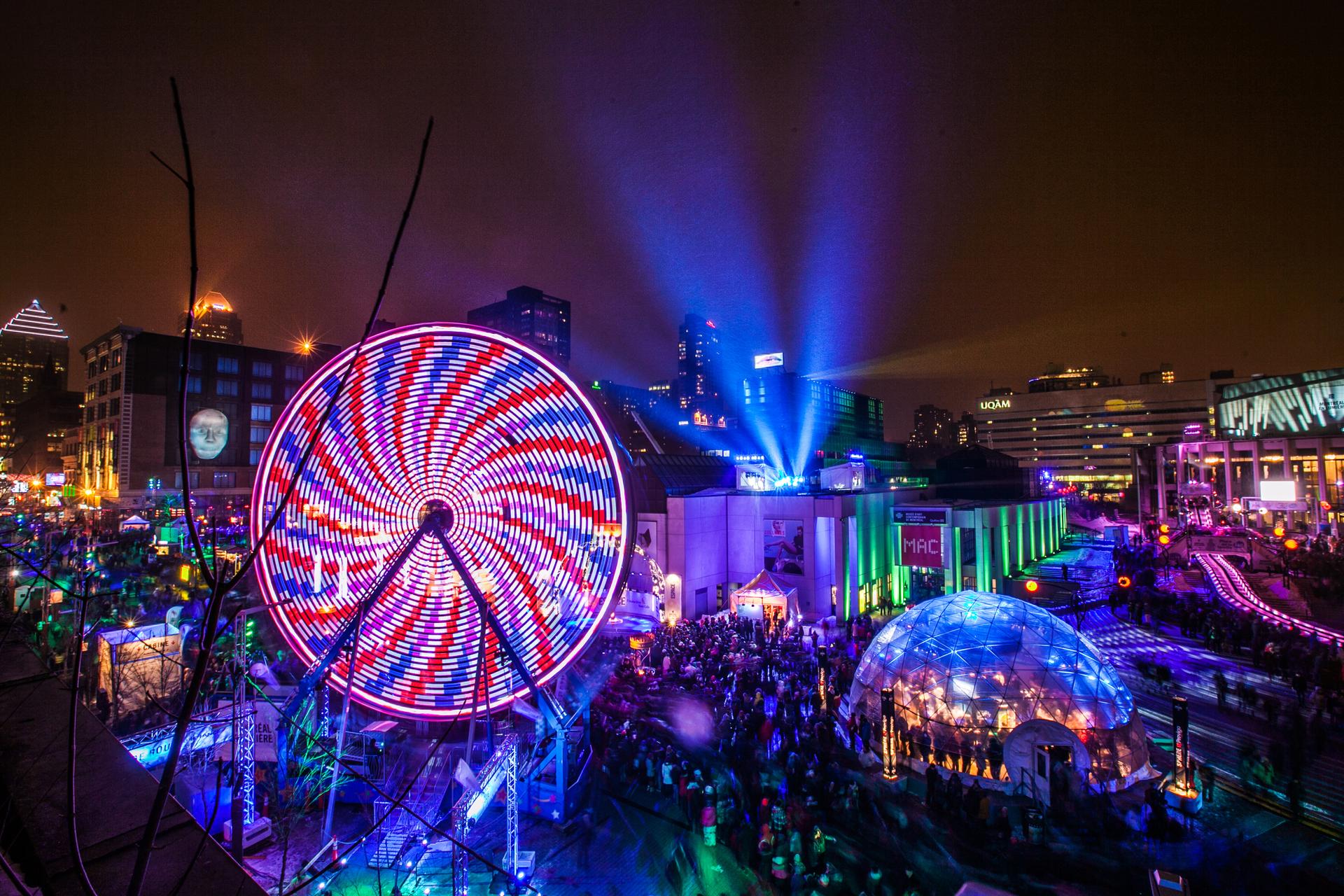 Winter up north gets a bad rap, but really, it's one of the most exciting times to travel in Canada. As the days get shorter and the weather gets colder, Canadians and travellers alike see the change in seasons as the perfect backdrop to some of the country's best festivals and events. Here are some of the top spots across the country to party in your snowsuit this winter.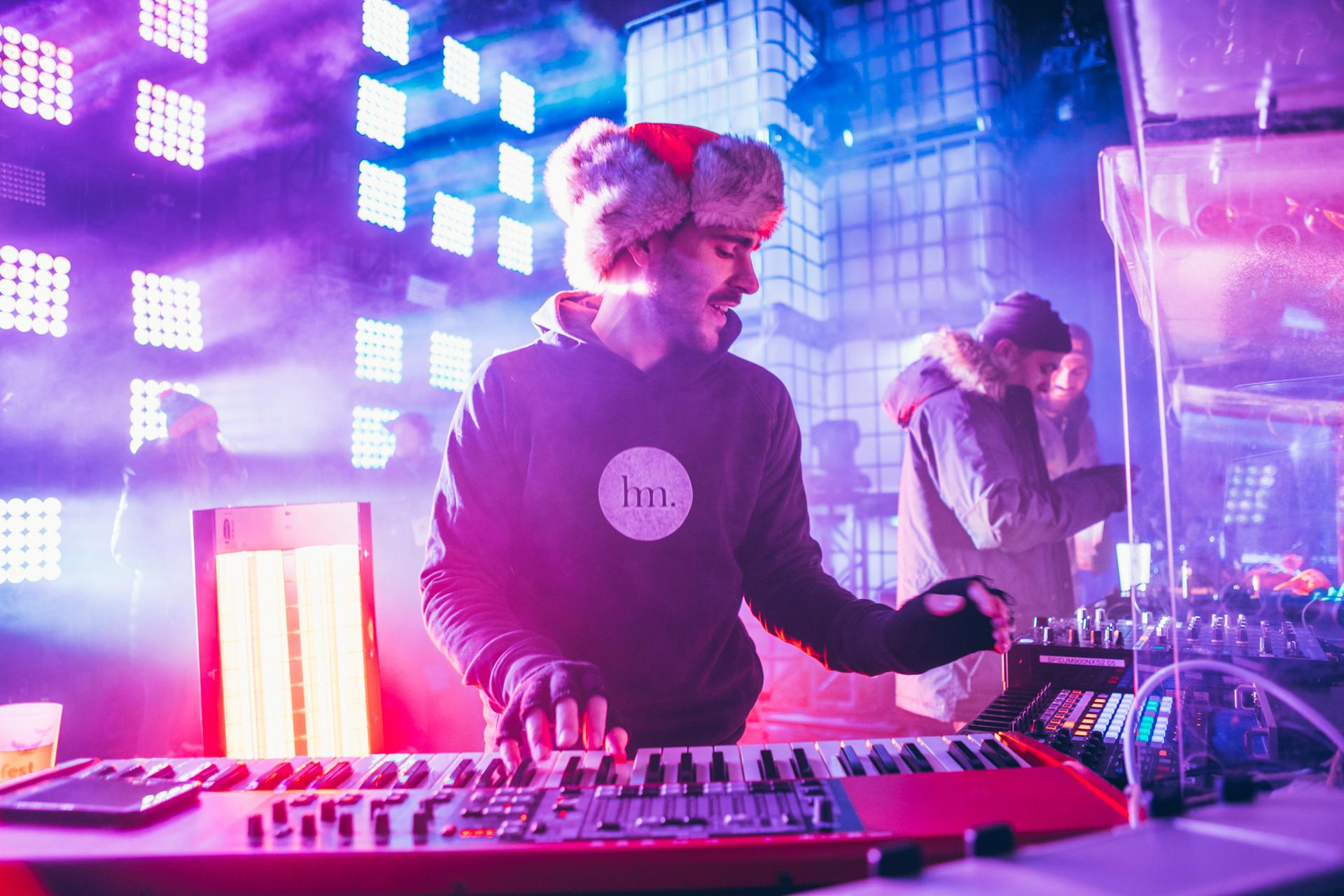 The outdoor music festival Igloofest. Credit: Toshimi Juan Muniz
Each year, electronic music fans flock to Montreal for Igloofest, a four-weekend long event that brings top acts from around the world outdoors. The festival has been lighting up the charming Old Port neighbourhood since 2007. Besides amazing music, Igloofest has a ton on offer for festival goers to partake in -- including a kitschy winter wear competition aptly named "Iglooswag." So grab your neon '90s one-piece snowsuit and join in.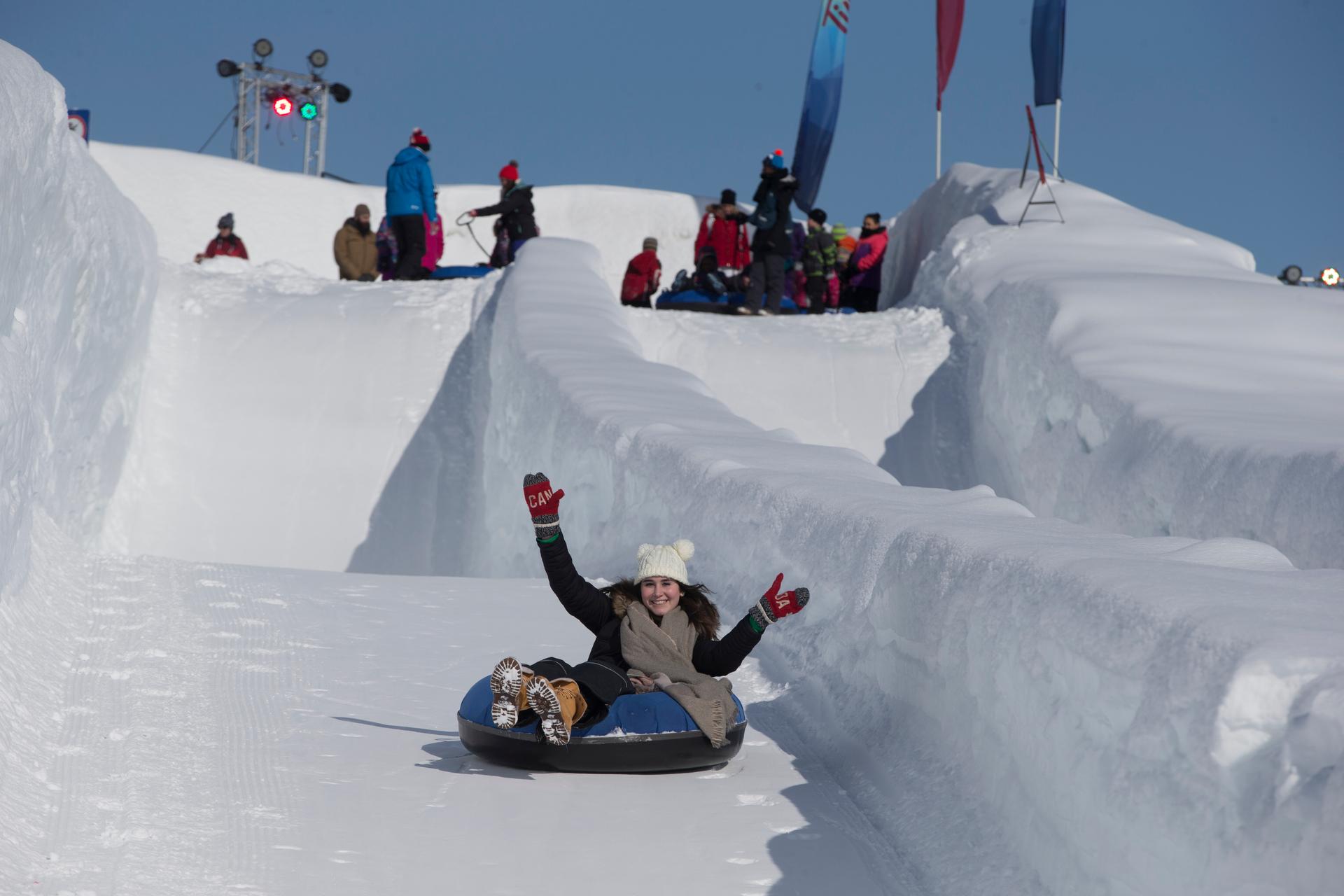 Winterlude, in Ottawa. Credit: Ottawa Tourism
Ottawa does winter right and Winterlude is the perfect example. For three weekends in February, this all-things-winter fest revolves around the famed and beloved Rideau Canal. Strap on a pair of skates and take it all in -- learn to skate, play a game of ice hockey or watch the Bed Races, where teams elaborately decorate beds and slide them down the canal at top speed. Plus, there are outdoor dance parties and, starting in 2017, an Ice Dragon Boat Festival. 
Festival du Voyageur, Winnipeg
Léo La Tuque, the official mascot of Festival du Voyageur. Credit: Dan Harper
Ten days of good winter vibes is what you'll find in Winnipeg's French Quarter each February. The Festival du Voyageur brings French Canadian, M?tis and First Nations culture to life. With music, food, snow sculptures and a picture-perfect winter background, this event showcases cultures with a modern twist. And being the largest winter festival in Western Canada, you know it's going to be worth a look.
Silver Skate Festival, Alberta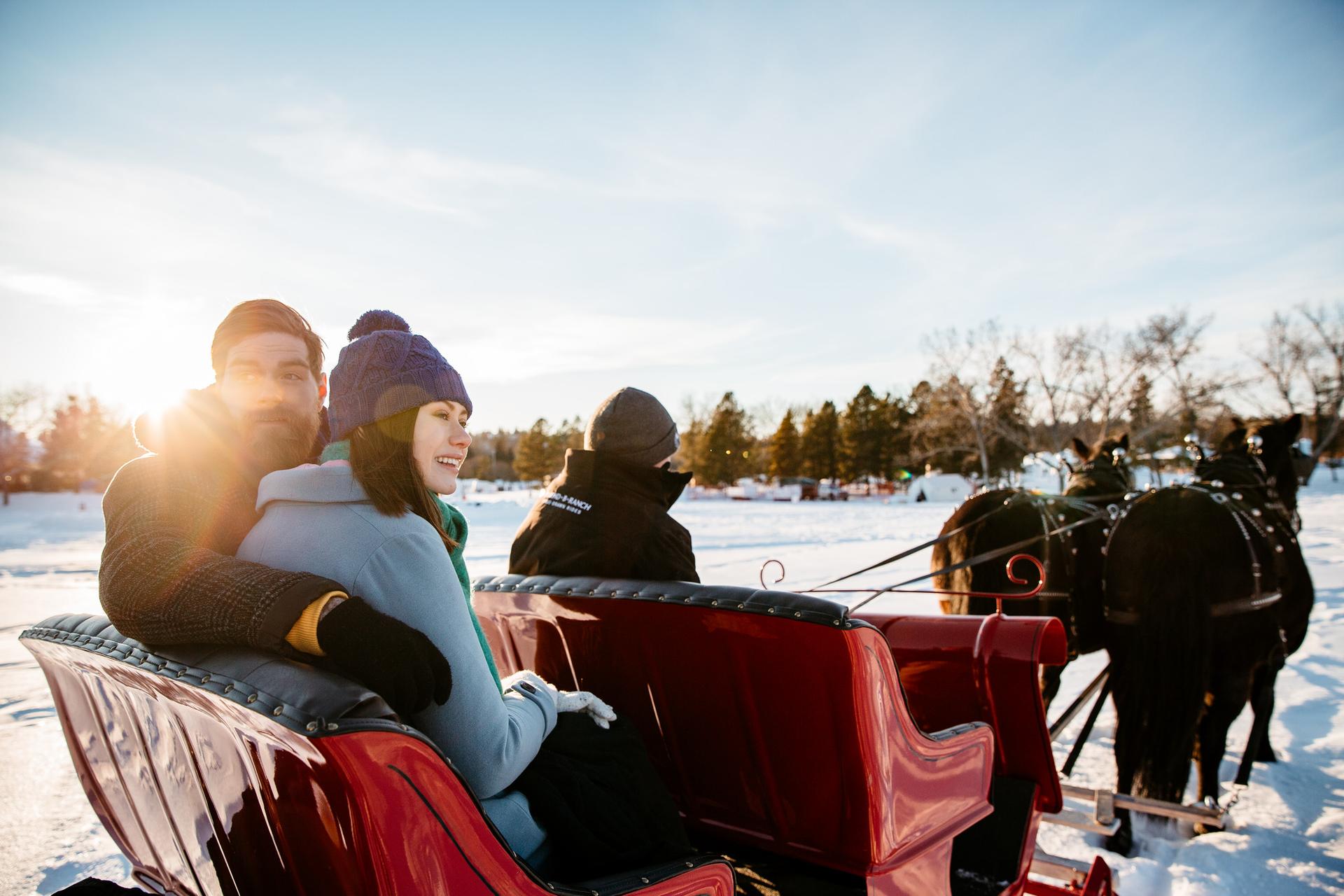 A horse drawn sleigh ride at Hawrelak Park, part of Silverskate Festival. Credit: Travel Alberta / Cooper & O'Hara
Join over 100,000 winter travellers at the Silver Skate Festival in Edmonton. Every February, locals and travellers head to the banks of the Northern Saskatchewan River to partake in 10 days of skate races, snow and fire sculptures, and other winter-themed fun. Some top things to see and do include checking out the ice castle and then topping it off with a snowshoe race. Of course, observing from the sidelines with a hot beverage is always encouraged as well.
Montreal en Lumière, Montreal
Montréal en Lumière festival. Credit: Michael Vesia
You can't miss Montreal en Lumi?re. No, we really mean it -- it's one of the largest winter festivals in the world! Held at an outdoor venue, this festival combines everything you'd want in a winter festival: art, food, culture, theatre, music and more. Plus, there's a ferris wheel (you'll spot the pinwheel of lights from miles away), a variety of shows, curling and ziplining. In fact, there are over 300 activities and 600 artists that participate which adds up to big fun.
Who says you need to brave the cold to check out a winter event? Snow Magic at Ontario Place is a 1.7-kilometre drive-thru art exhibit that can be enjoyed from the warmth and comfort of your car. The immersive adventure boasts 17 art installations inspired by fire, light and ice, along with a curated soundtrack that you can tune into on the radio and an interactive game (with the chance to win great prizes). Snow Magic runs from mid-November to mid-January and is open from dusk until late.
World Ski and Snowboard Festival, Whistler
The World Ski and Snowboard Festival, in Whistler. Credit: Tourism Whistler/Mike Crane
In British Columbia, mountains reign supreme during the winter months. Head to one of the province's (if not the world's) favourite resorts and you'll be treated to more than just stellar slopes. In April each year, Whistler throws an end-of-the-ski-season party that makes even the most die-hard skiers forget that the snow will soon be gone. The World Ski and Snowboard Festival takes all things ski and snowboard culture and puts on a party that you'll want to be a part of. From an outdoor concert series to a silent disco, a roller derby to a dog parade, this series of events is a great addition to Whistler's already unparalleled nightlife.
Snowking Castle Festival, Yellowknife
The northern lights seen during Yellowknife's legendary Snowking's Winter Festival. Credit: Martin Male
Of course there's a Snowking in Canada. And of course he builds a massive snow castle every year! In Yellowknife, the Snowking Festival is a celebration of all things icy on Great Slave Lake. Packed with events and performances, this festival is really all about the giant ice castle that two months to build (and even more planning). Want to get a sense of the scale? There's a cafe, courtyard, slide, and more all enshrouded in ice. Plus, the Snowking adds new features every year. Guess you might just have to see it for yourself.
Fernie Griz Days celebrations. Credit: Tourism Fernie/Vince Mo
Now this is true, rugged Canadiana. Griz Days in Fernie, BC, a small but bustling mountain town, takes every Canadian stereotype you can think of and celebrates it. Take the Extreme Griz Competition for example. Combining sawing, axe throwing, pancake eating and leg wrestling amongst other events, rugged men and women vie for the top spot and title of Extreme Griz. If you're looking for something a little lower key, check out the parade, fireworks, or Rocky Mountain Lumberjack show. Cap it all off with a spectacular fireworks display, and you'll have a truly Canadian experience each March.
Quebec Winter Carnaval, Quebec City
The famous Quebec Winter Carnaval. Credit: Francis Gagnon
This festival has major cred. In fact, it dates back (on and off) to 1894. That's decades of experience throwing an awesome event. From outdoor dance parties and sporting events, to ice sculptures and parades, Quebec City's Winter Carnaval is a true must-do during Canada's winter. Besides bringing together all things wintery and fun, this fest features a lovable mascot: Bonhomme. Stake him out for a perfect winter pic while sipping on Caribou, a signature Quebecois drink that's a mix of wine, whisky, and maple syrup served warm.
There's no need to hibernate this winter. From coast to coast to coast, we think these are some of the best reasons to bundle up and experience Canadian winter.