Experiencing a different side of Saskatchewan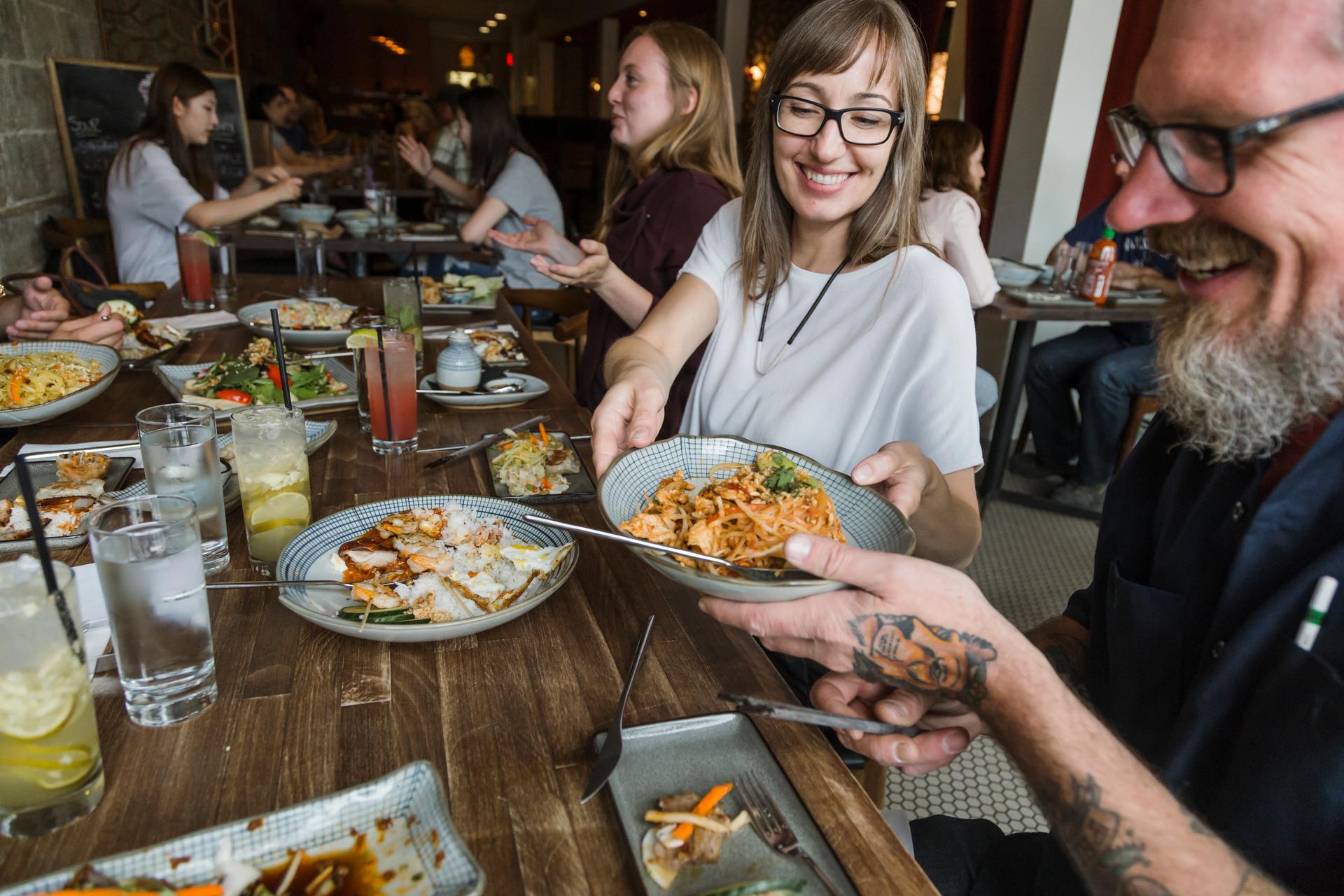 Many people know Saskatchewan for its beautiful prairie nature, but there are two sides to the province. In addition to the wonderful outdoors, Saskatchewan is also home to city centres filled with entertainment, cultural landmarks, great dining and friendly locals.
From festivals to fine dining, here's how to experience urban Saskatchewan to the fullest.
Saskatchewan's cities are full of fantastic restaurants - Credit: Tourism Saskatoon
Eat and drink your way through the big cities
Some people say a city is only as good as its food, which is definitely a compliment to Saskatoon. It is there, in Saskatchewan's biggest city, that you'll find the Ayden Kitchen & Bar. This is the restaurant of Chef Dale McKay, winner of the first season of Top Chef Canada, whose love of food can be tasted in every dish. Along with house-made charcuterie, the menu is full of comfort foods like gnocchi, burgers, and chicken breast, given a modern spin. The "and Bar" part of the restaurant name is just as important, as cocktails crafted by the pros add that little something extra to your culinary experience.
Las Palapas is another locally loved restaurant, great for Mexican food and a tropical setting. Saskatoon also has a fantastic farmers' market that features the delicious produce, specialty foods, and other products grown, raised or sourced locally.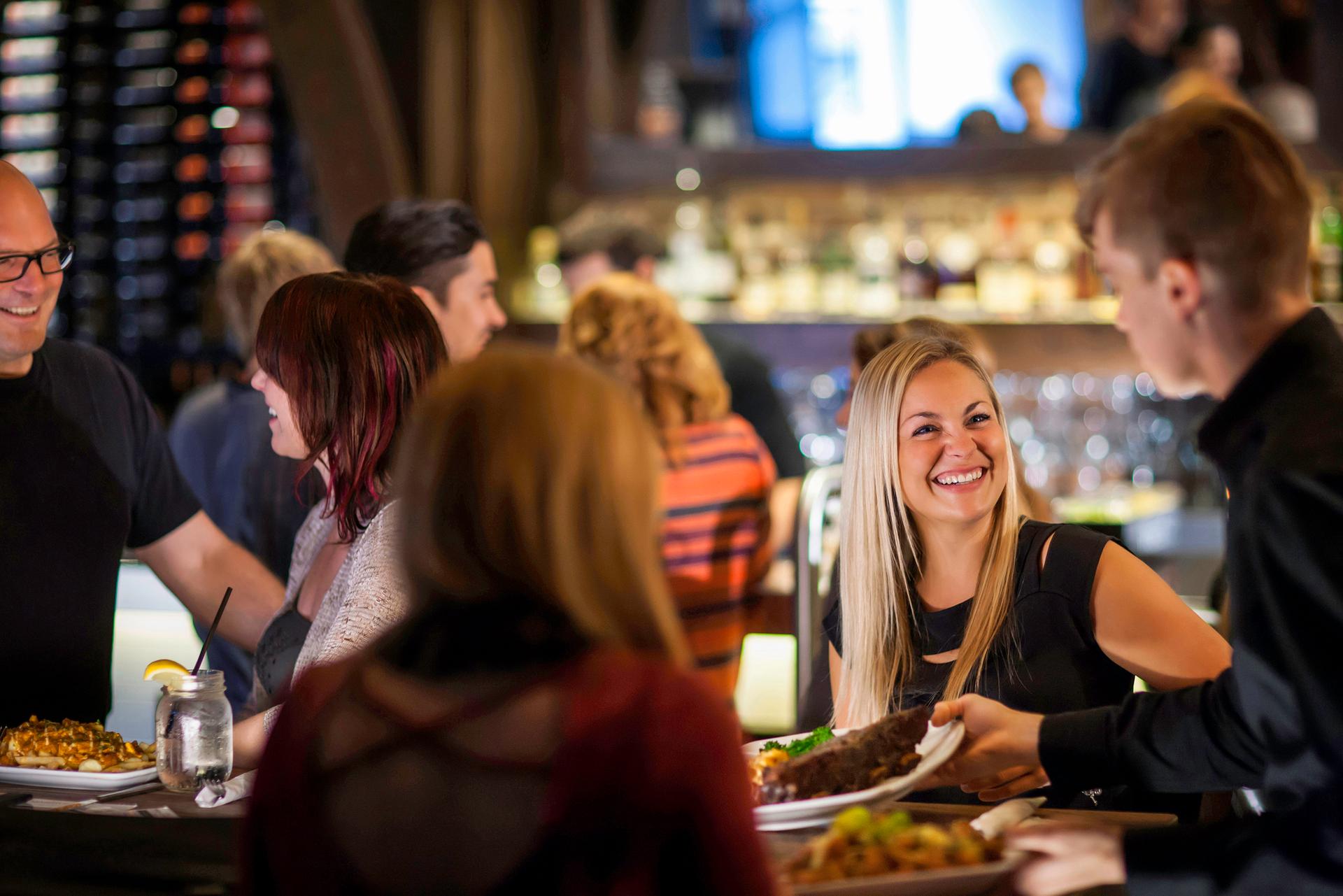 Diners out in Regina - Credit: Tourism Saskatchewan/Greg Huszar Photography
In capital city Regina, La Bodega tapas bar and grill is a must-stop for delicious Latin American cuisine any time of day. Stop by for a weekend brunch before heading out shopping, or enjoy tapas before a night on the town.
Ethnic food tends to be popular in general, as Caraway Grill Indian Bistro and the Italian Star Deli top the city's TripAdvisor restaurant rankings.
And if you enjoy a good beer, the Bushwakker Brewpub has been serving the city for 25 years and is considered by many to be the top brewpub in Canada. Though the walls of the pub are said to house the ghost of a former owner, you'll feel right at home sipping a pint or two of Regina Pale Ale or Cheryl's Blond.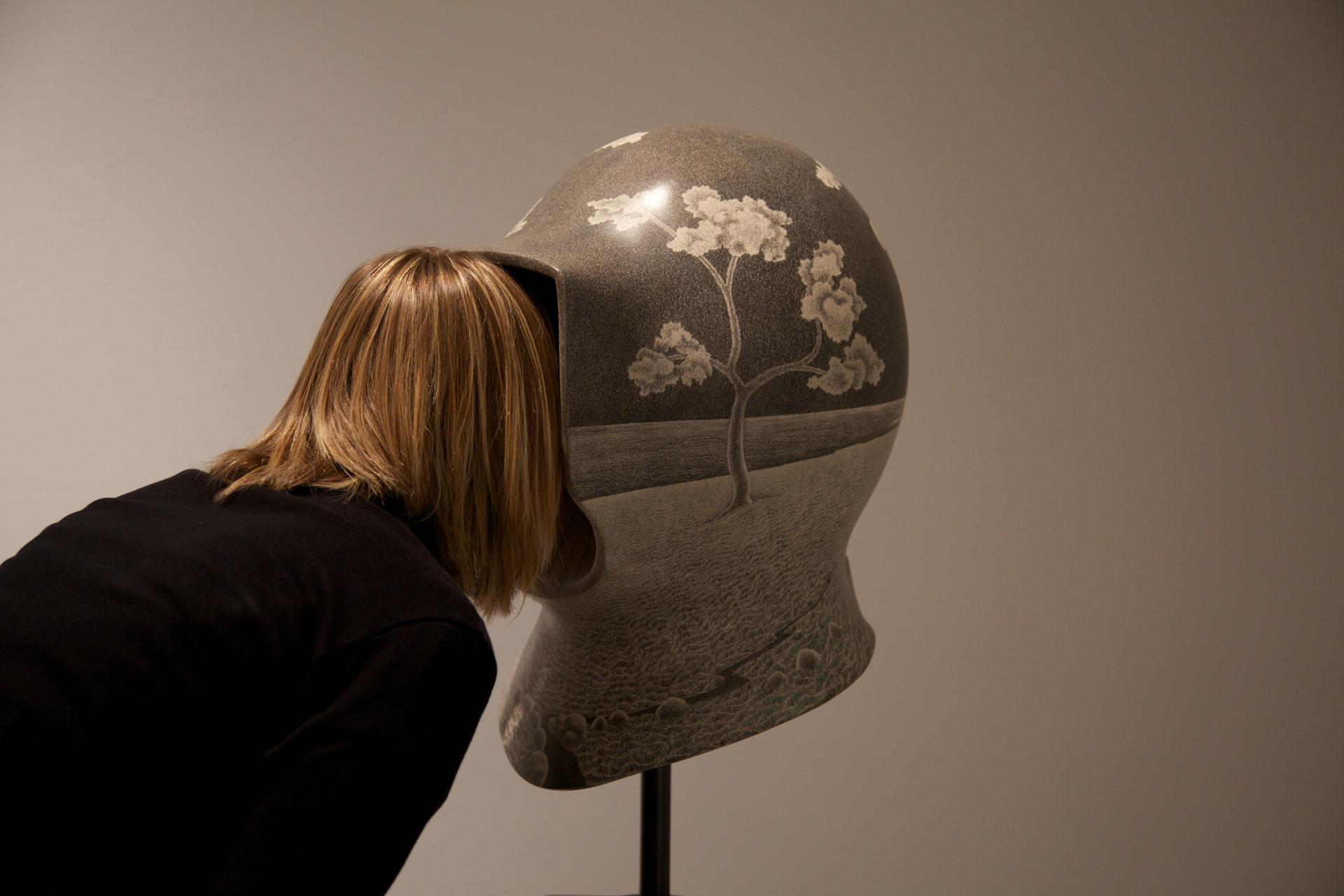 The Mackenzie Art Gallery - Credit: Asymetric/Finn O'Hara
Wall-to-wall arts and culture, with a sprinkle of the outdoors
In the time between meals, Saskatchewan's cities house an array of worthwhile arts and culture landmarks and experiences to keep you busy.
In Regina, spend a day roaming the Wascana Centre Park. This 2,300-acre park allows you to enjoy nature in the city, from walking trails to dragon boat races, picnics to birdwatching. But the real draw of the park is all of the cultural institutions that sit around its edges. Visit the Saskatchewan Legislative Building for a dose of provincial history, the MacKenzie Art Gallery to see works from across the globe, the Saskatchewan Science Centre for 180 hands-on exhibits, or the Royal Saskatchewan Museum, which covers the province's biological diversity, rich Indigenous history, and dinosaur-filled roots.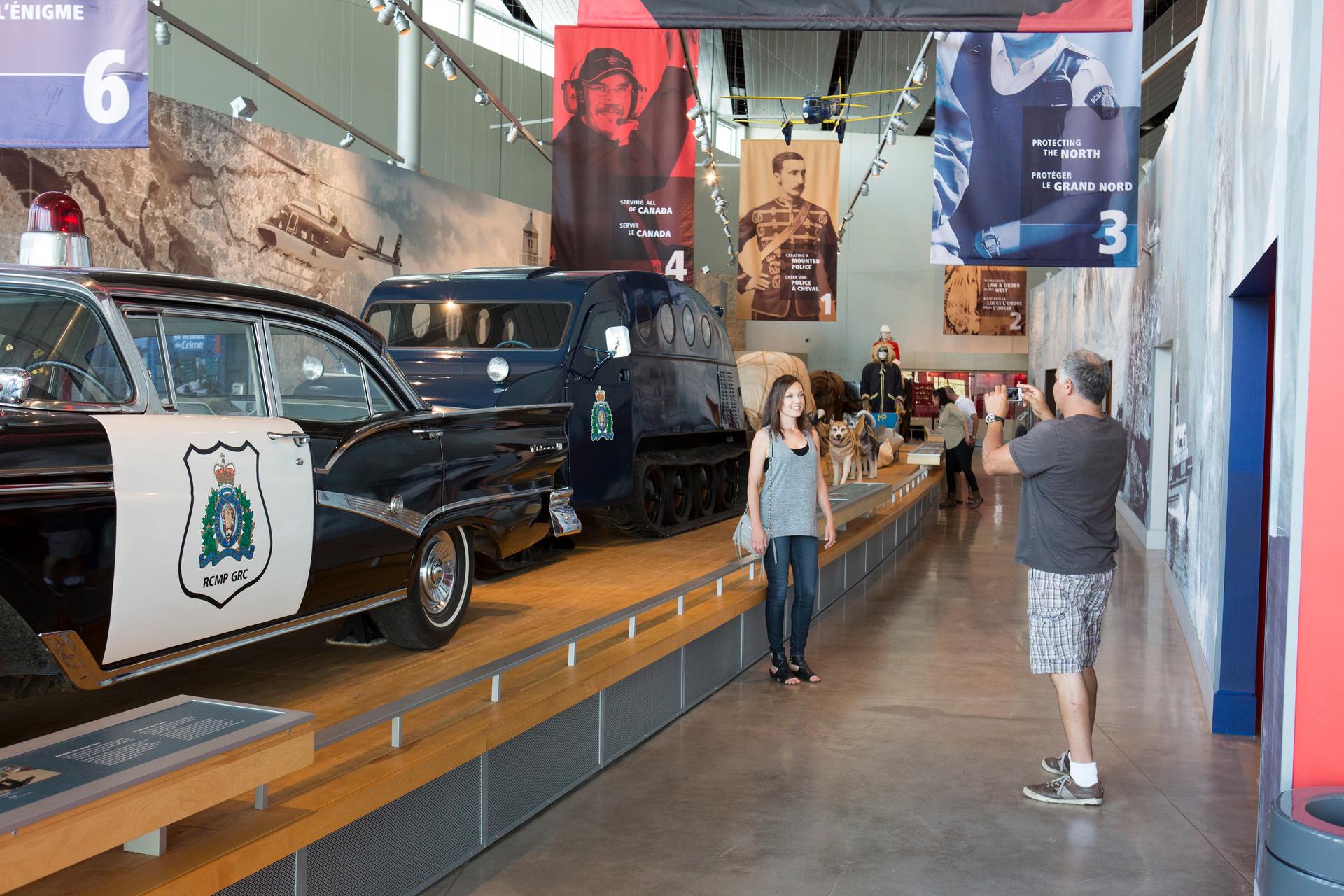 RCMP Heritage Centre
You shouldn't leave the city without paying a visit to the RCMP Heritage Centre, where the fascinating history of the legendary Royal Canadian Mounted Police is explored in several art and multimedia exhibits.
Saskatoon has its own little oasis near the city. The Meewasin Valley contains over 35-miles of walkable, joggable, bikeable, or even skiable trails through conserved land full of parks and wildlife.
For a dose of culture, you're going to want to head into downtown Saskatoon. There you might stop in at the Ukrainian Museum of Canada or see actors perform Shakespeare with the Saskatchewan River as a backdrop, before heading to the trendy Riversdale neighbourhood--one of the oldest in the city--for a walk through history.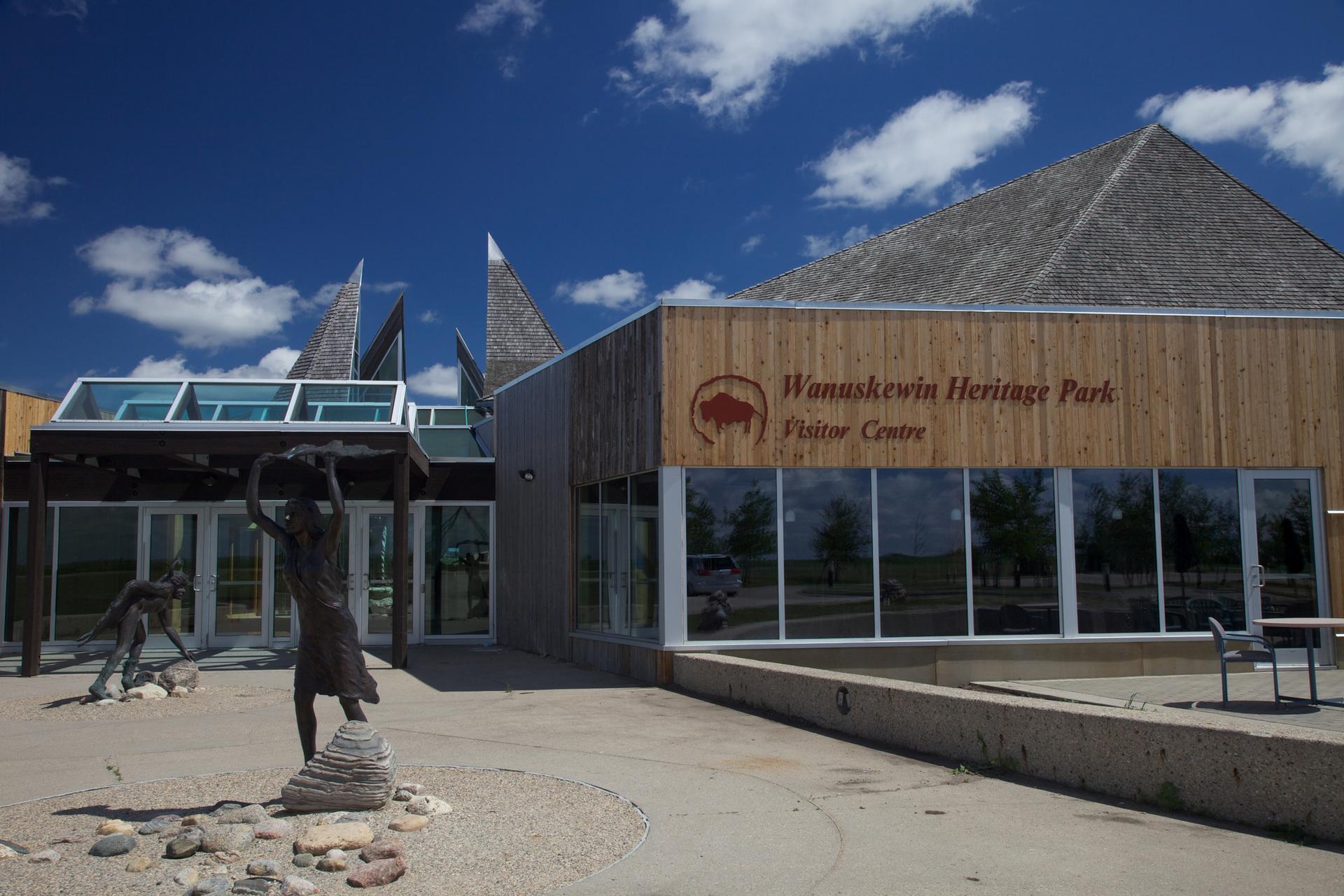 Wanuskewin Heritage Park - Credit: Asymetric/Finn O'Hara
Venture to the southern edge of town for a visit to the Saskatoon Western Development Museum, the largest human history museum in the province, and experience life as it was 100 years ago in a boomtown. Or venture north, to the Wanuskewin Heritage Park, and go even further back in time, exploring 6,000-year-old archeological digs while learning about First Nations history and tradition.
Saskatchewan's scenic countryside holds hidden treasures that are waiting to be explored by adventurous spirits and open hearts whether that's fascinating art and history, delectable locally sourced dining or the wonderful people you meet along the way.